Martin Nicholson's Cemetery Project
St Lawrence, Bishopstone, Herefordshire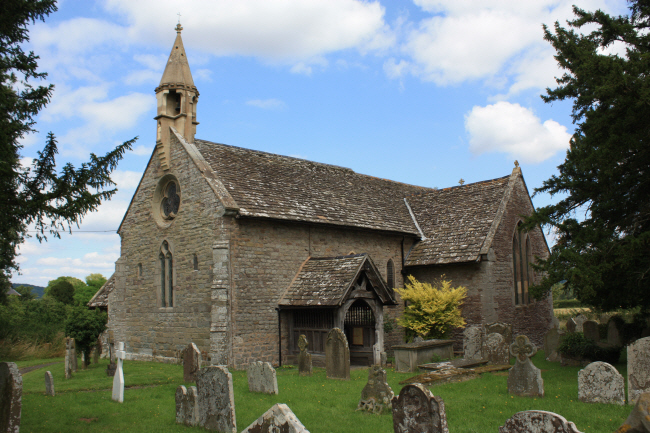 This 12th century church was extended in the late 13th century, partly rebuilt in the 14th century and restored in 1842, 1854 and 1925-6.
---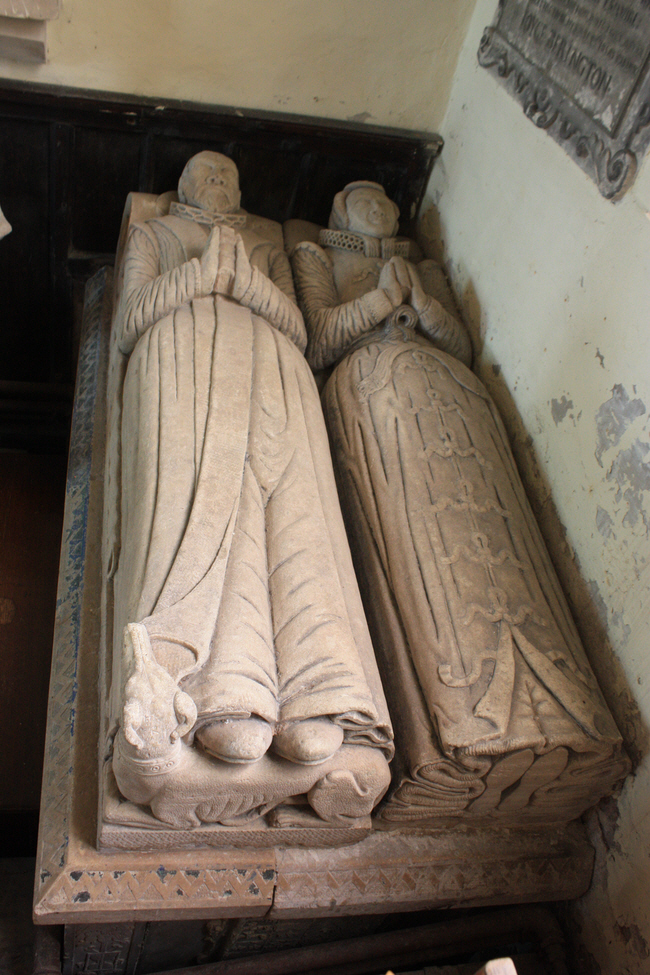 In the north transept there is an altar tomb bearing recumbent stone effigies of John Berington (died 1614) and his wife Joyce.
---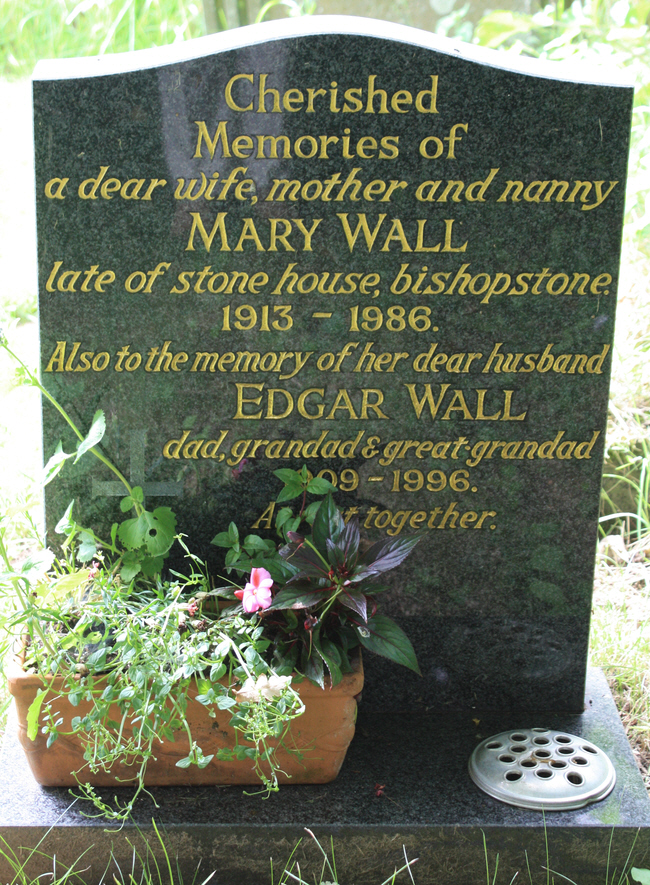 Some of the inscription clearly requires capital letters!
---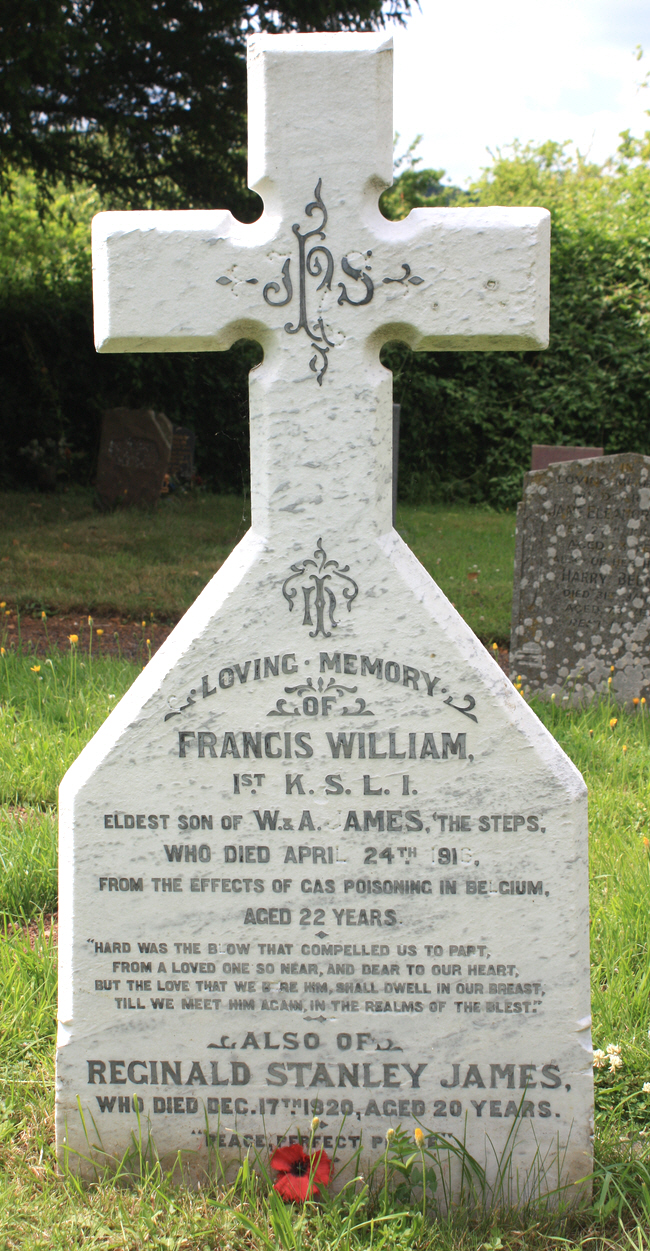 Francis Ames died on active service "from the effects of gas poisoning" in 1916.
---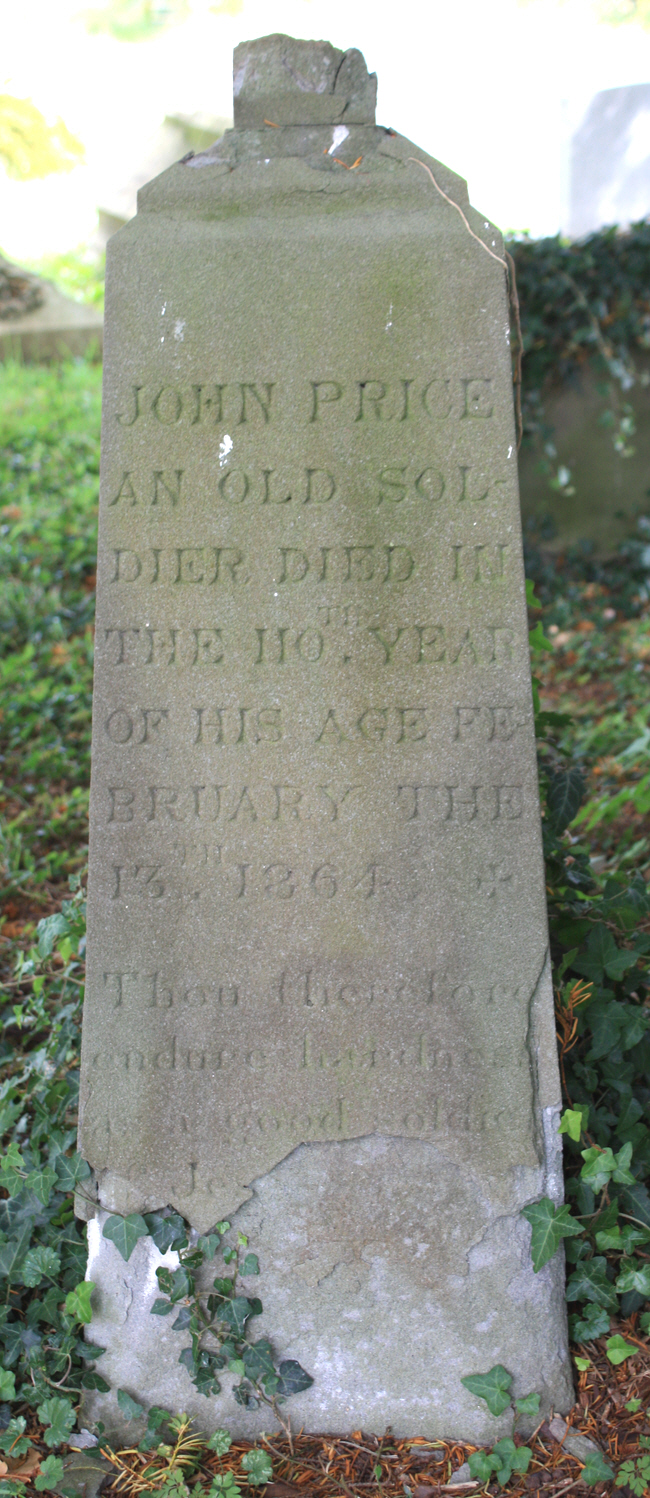 An "old soldier" who died in 1864 in his 110th year. John Price shares the record for the oldest man we have discovered during all our years of survey work.
---
Martin Nicholson - Shropshire, United Kingdom.
This page was last updated on July 15th 2014.