Martin Nicholson's Cemetery Project
St Mary Magdalene, Croome d' Habitot, Worcestershire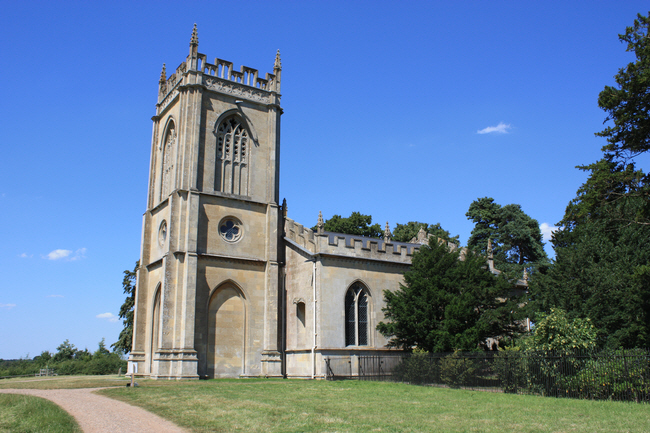 St Mary Magdalene's Church is a redundant Anglican church in the grounds of Croome Court, at Croome D'Abitot, Worcestershire, England. It is recorded in the National Heritage List for England as a designated Grade I listed building, and is under the care of the Churches Conservation Trust.
The original church at Croome was demolished by the 6th Earl of Coventry when he decided to replace his adjacent Jacobean house in the 1750s. Opulent monuments brought from the old church long since demolished, show the former Barons and Earls of Coventry
---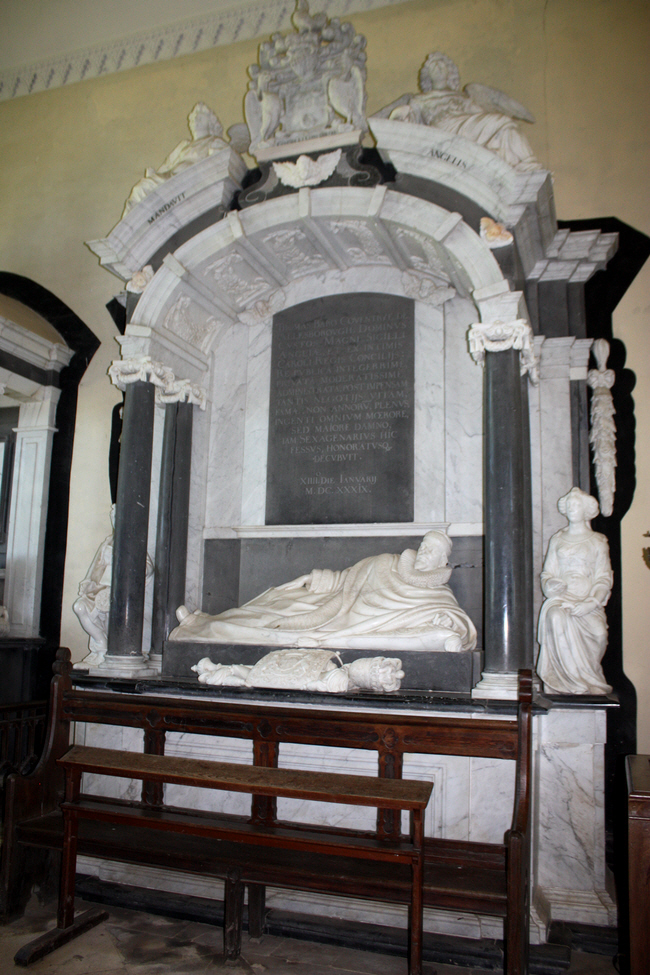 To the right side of the altar is a black and white marble memorial to Thomas Coventry, 1st Baron Coventry, who died in 1640 and who had been Lord Keeper of the Great Seal. His effigy is shown reclining between statues personifying Justice, holding the Great Seal, and Virtue.
---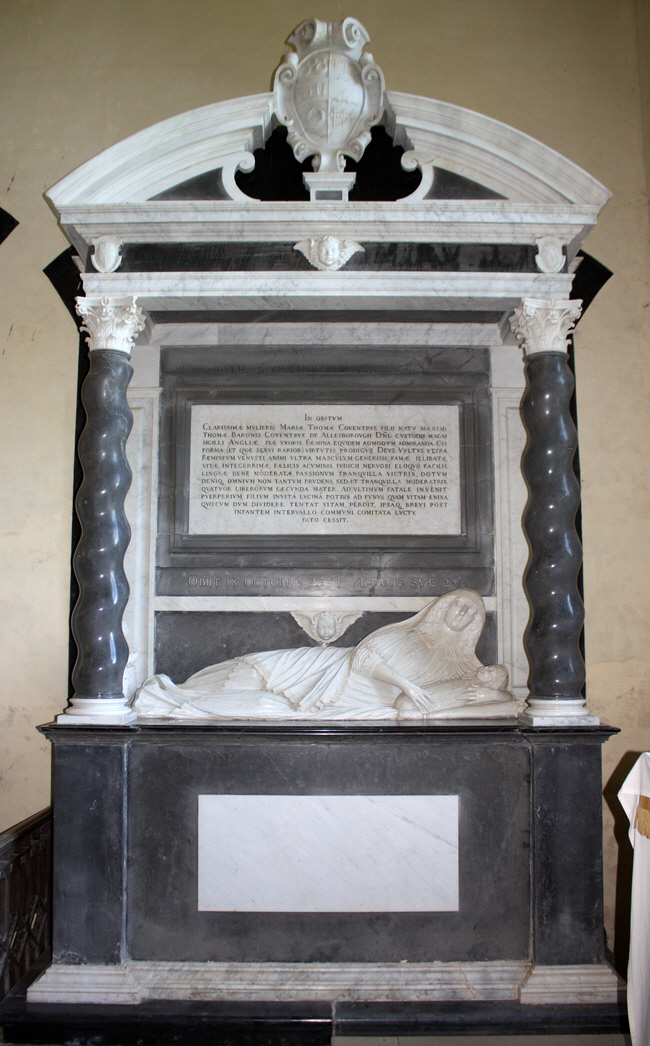 Mary, wife of the 2nd Baron Coventry, who died in childbirth in 1634.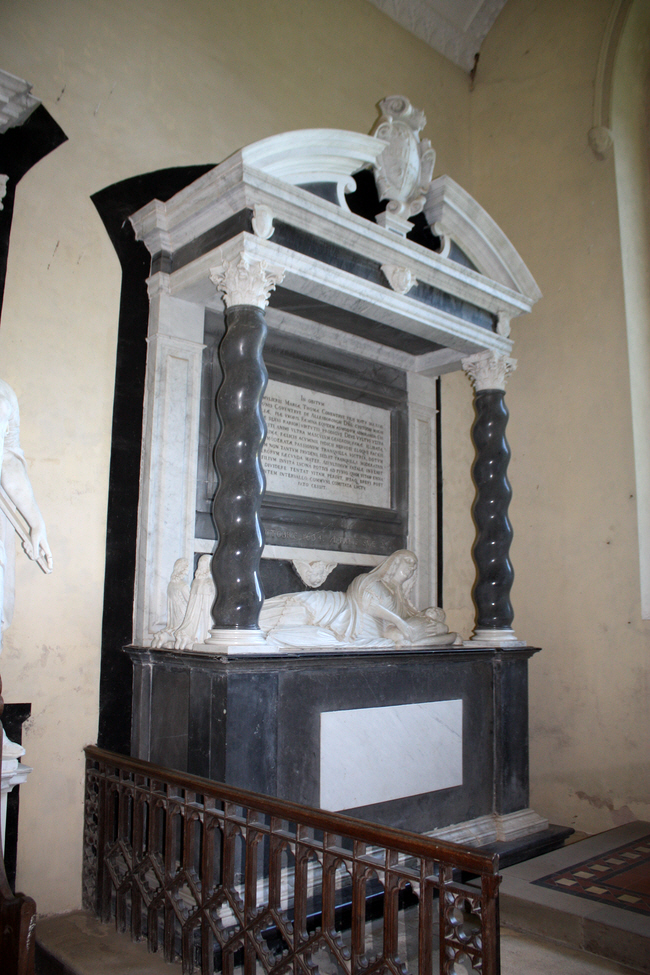 ---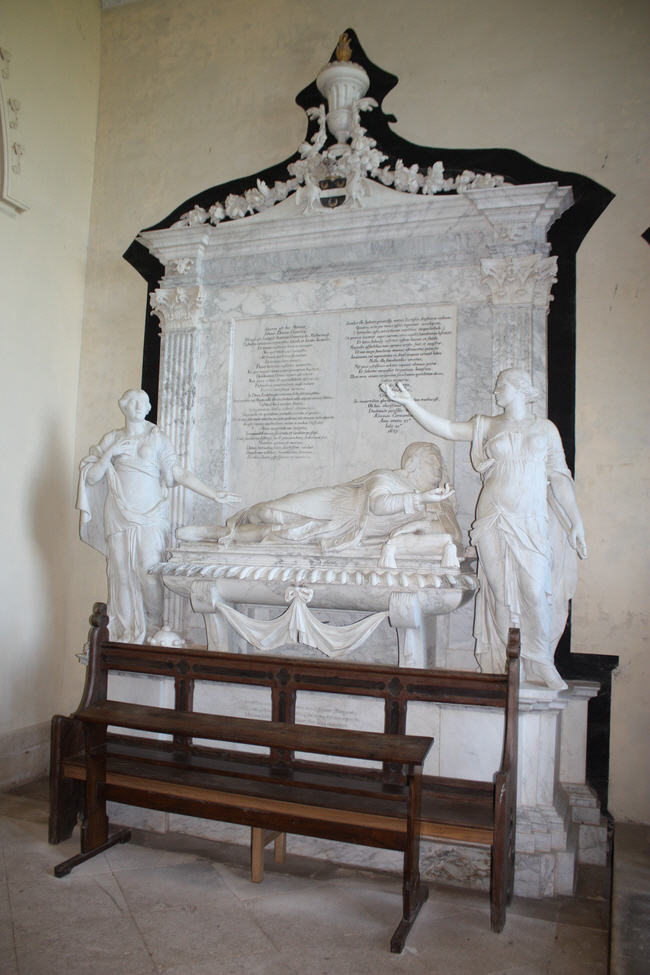 The memorial of the 4th Baron who died in 1687. It shows him reclining on a sarcophagus reaching towards a figure of Faith
---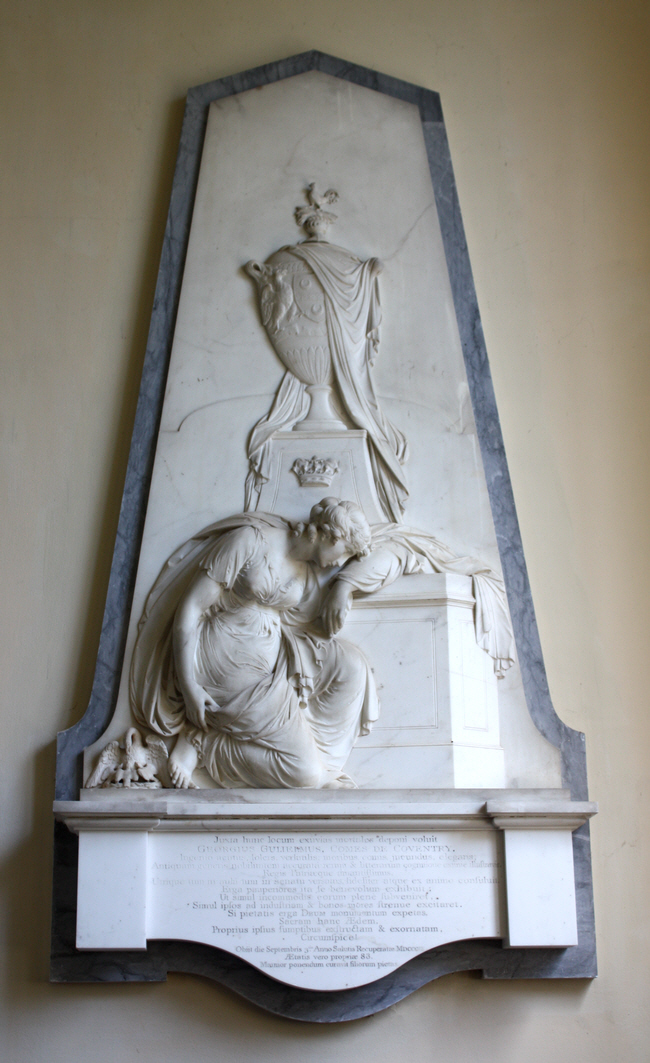 ---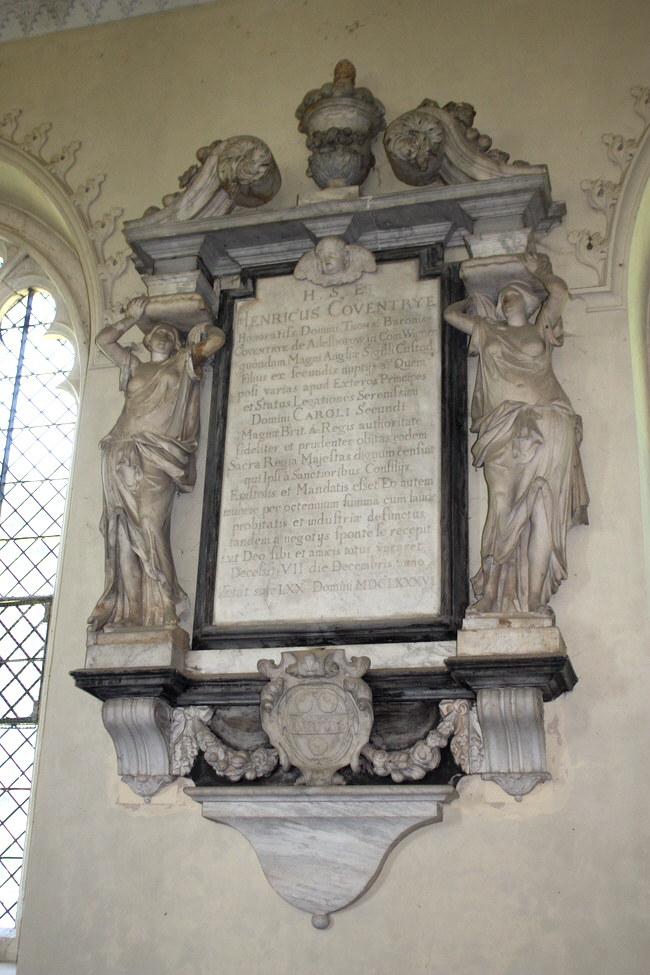 ---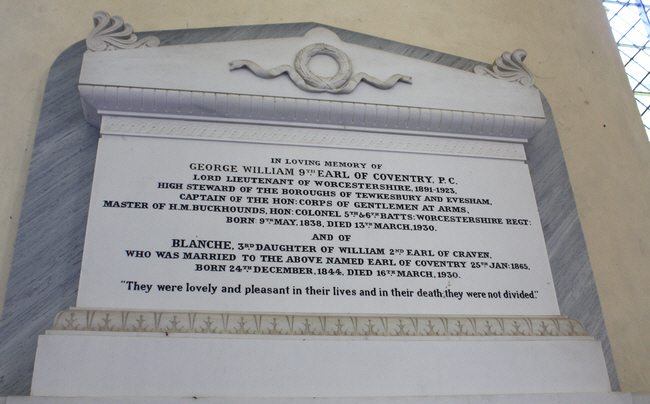 George and Blanche died 3 days apart.
---
Claire Christine Nicholson and Martin Piers Nicholson - Ticklerton (Shropshire) and Daventry (Northhamptonshire), United Kingdom.
This page was last updated on July 19th 2016.