Martin Nicholson's Cemetery Project
Hereford Cemetery and Crematorium, Hereford, Herefordshire
---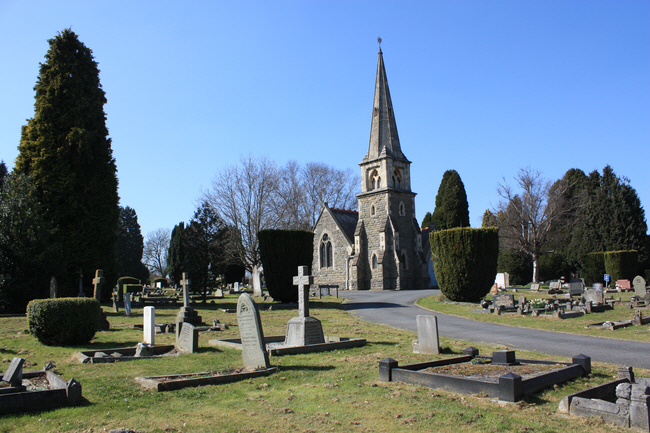 It took the two of us 4 hours to check every grave. This is a well-run site and the grounds with neatly mown grass and attractively presented flower beds were a credit to all concerned. We strongly approve of their policy of providing detailed maps of the site and plenty of benches for visitors to sit on.
---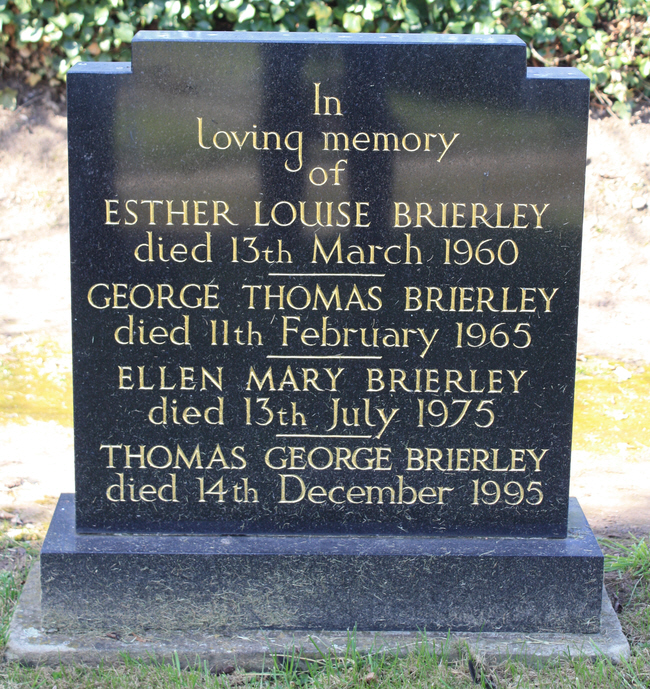 We knew that my Uncle Tom was buried somewhere in Hereford but we only found his grave by accident. He was a lovely man and the only person I knew who smoked a pipe.
---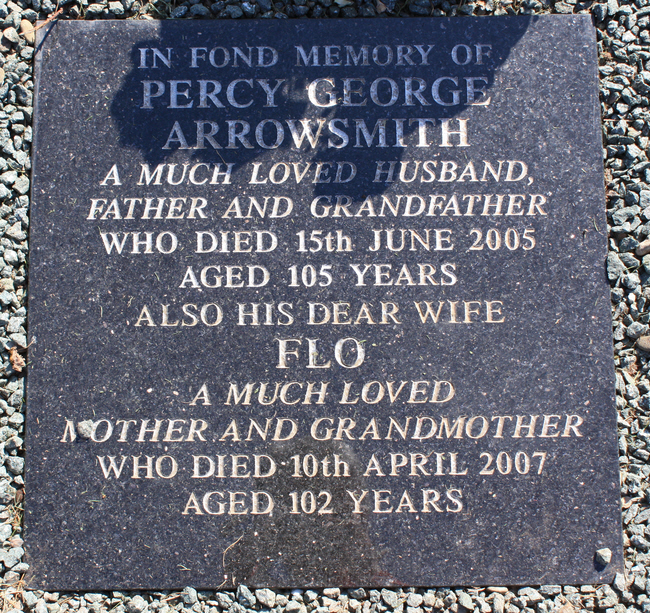 This is the first time we have come across a married couple where both partners lived to be over 100.
---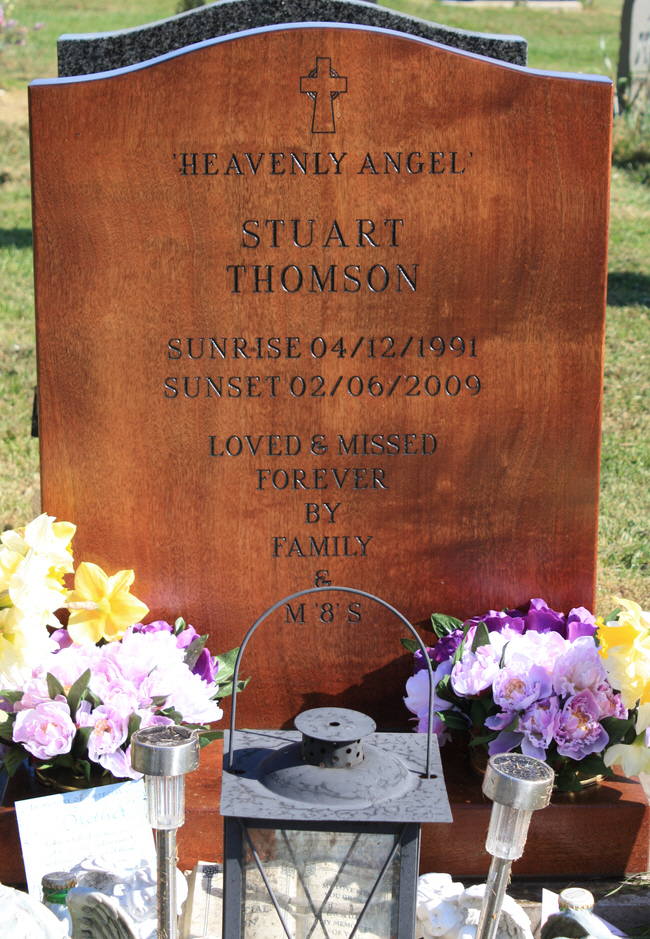 Wooden memorials might look nice now but you do have to wonder how well they will survive long term exposure to the elements.
---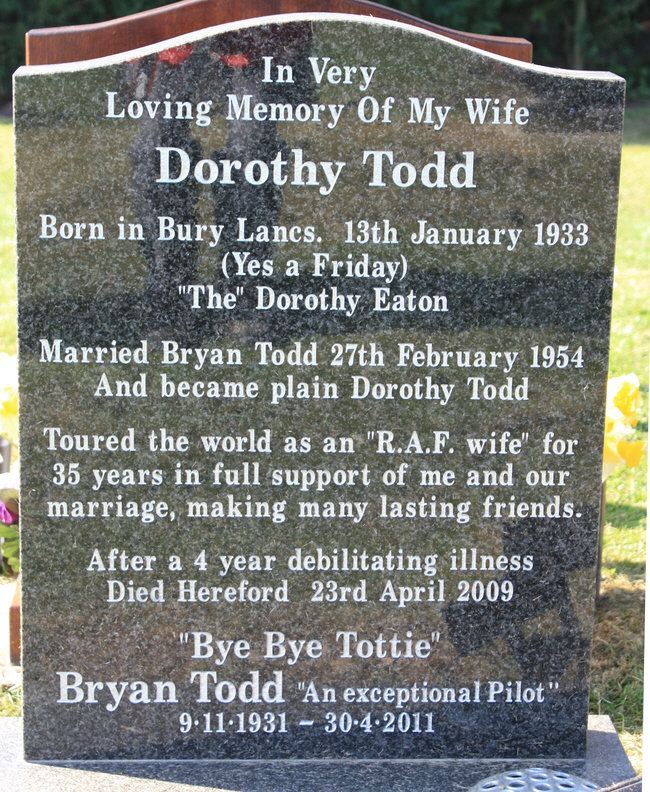 We like memorials that tell the reader something about the deceased and whoever came up with this design is entitled to feel proud.
---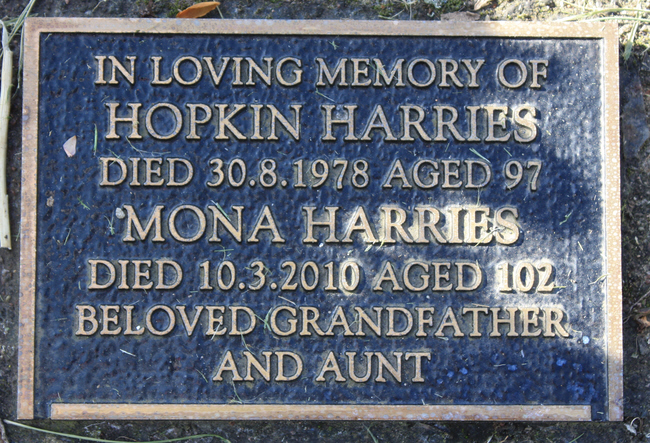 Aged 102.
---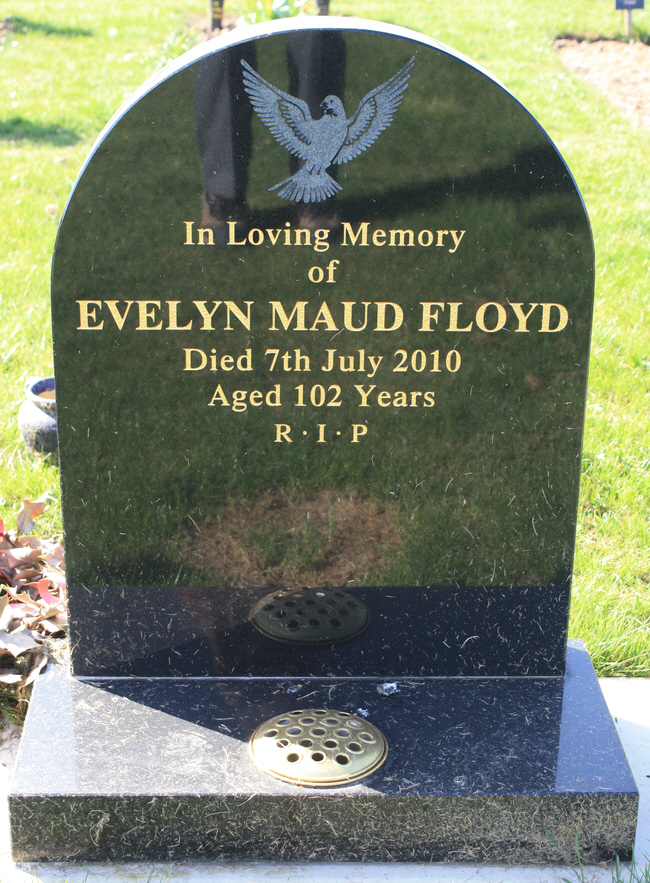 Aged 102.
---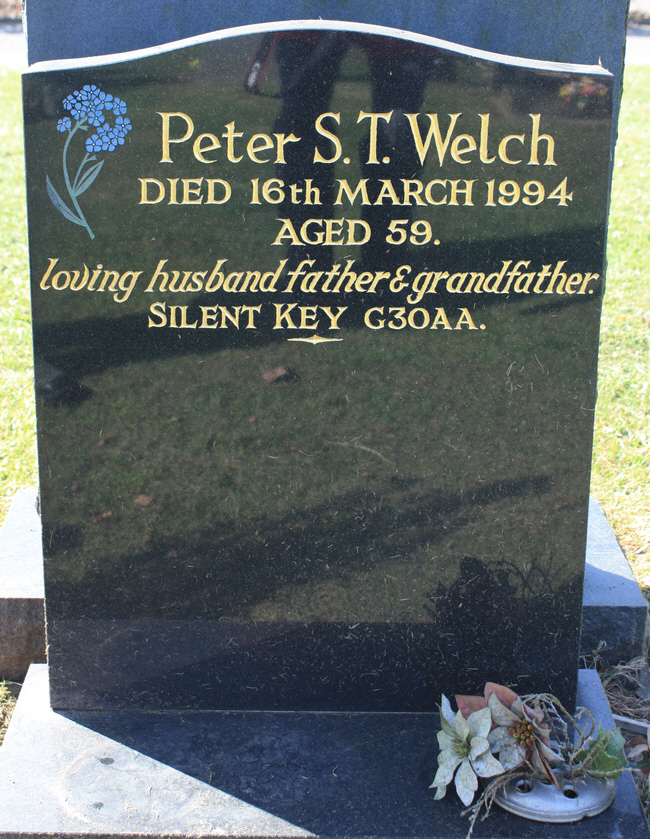 A silent key refers to a deceased amateur radio operator.
---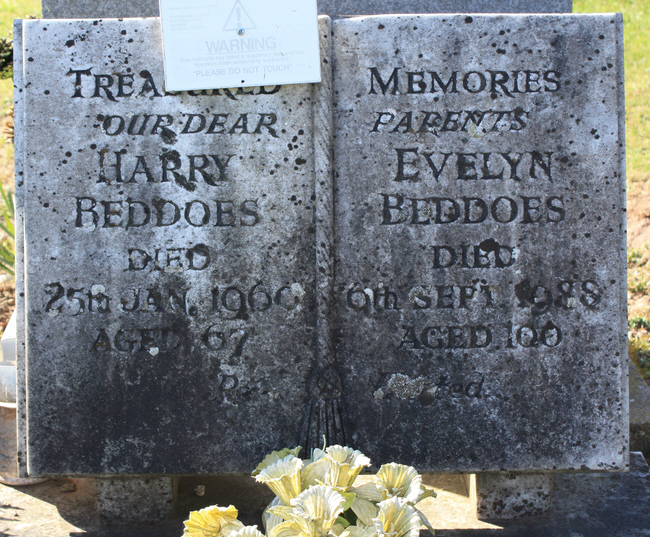 .Aged 100.
---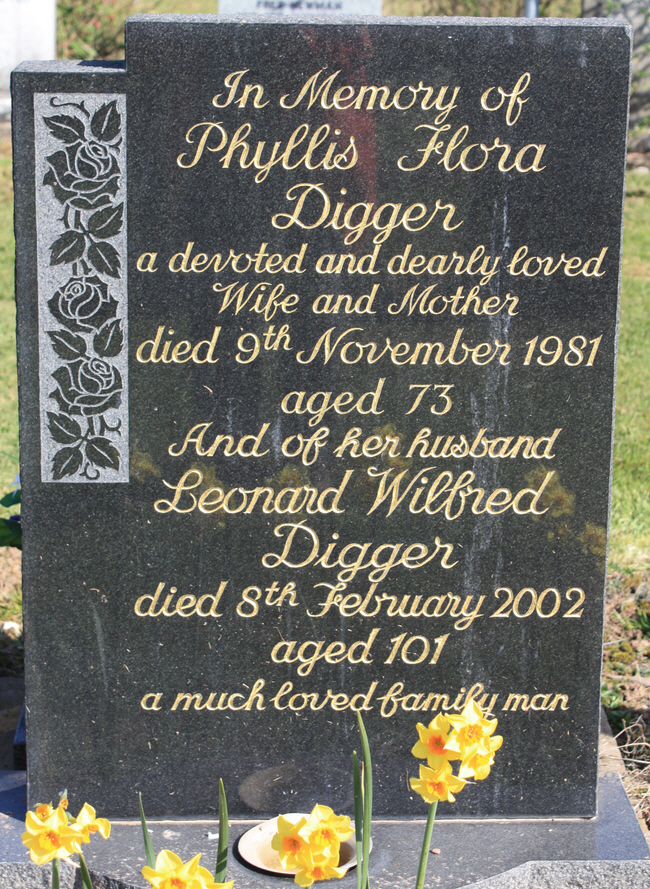 Aged 101.
---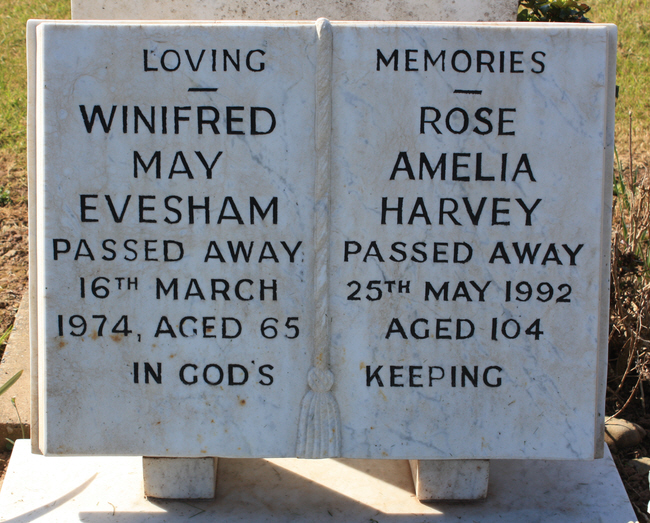 Aged 104.
---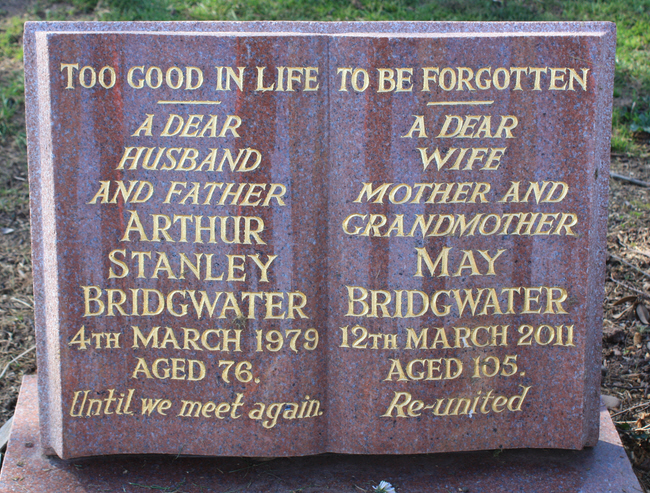 Aged 105.
---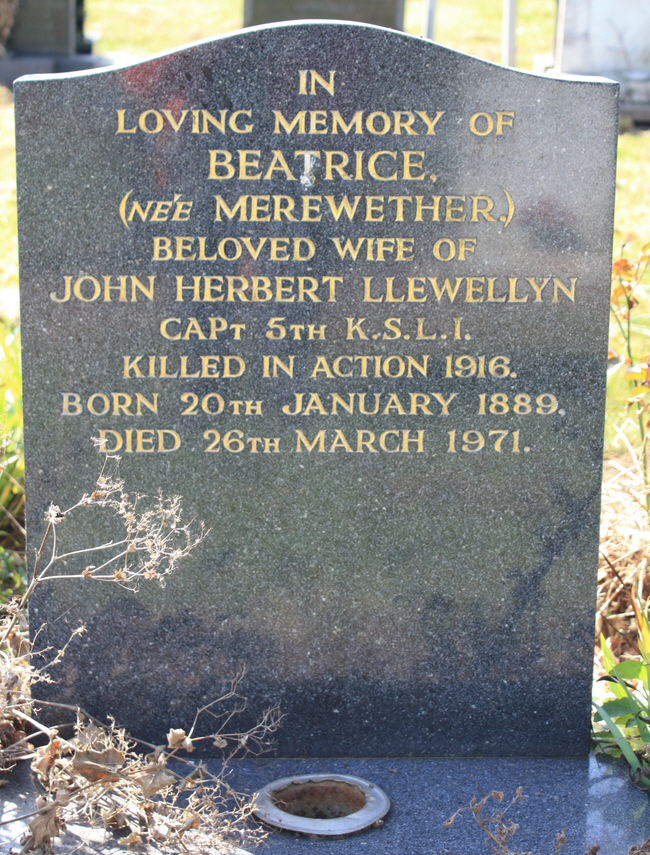 A widow for 55 years.
---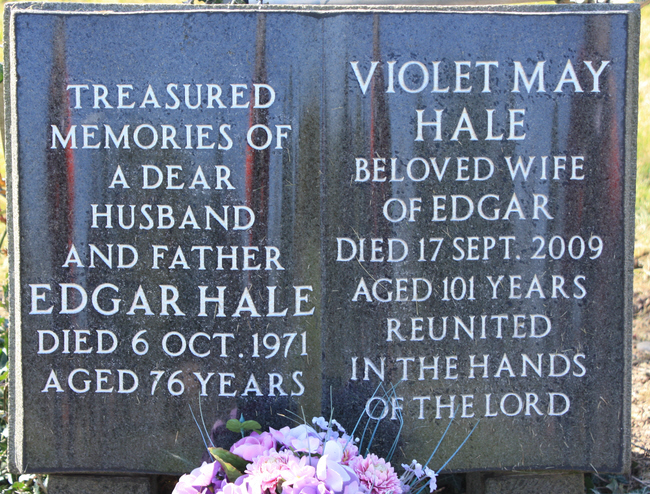 Aged 101.
---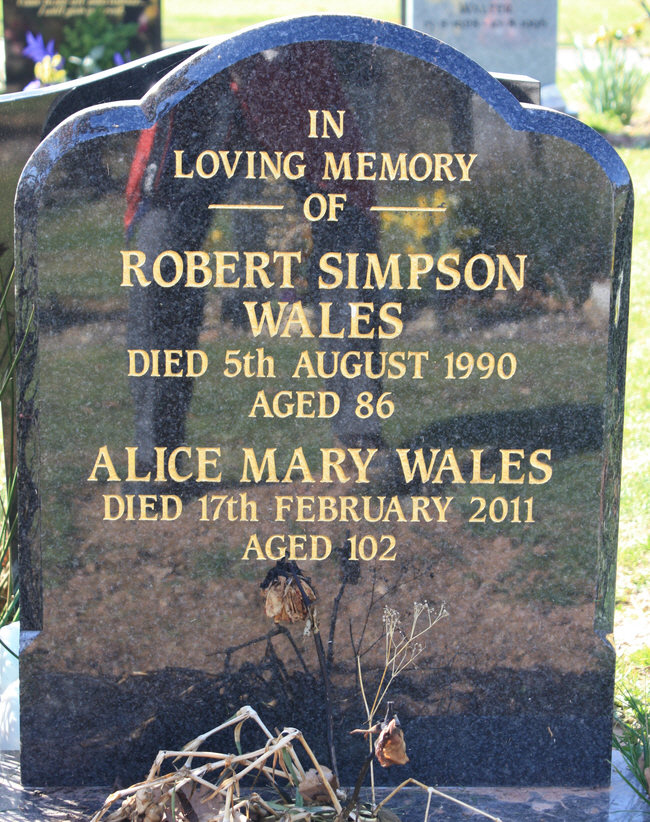 Aged 102.
---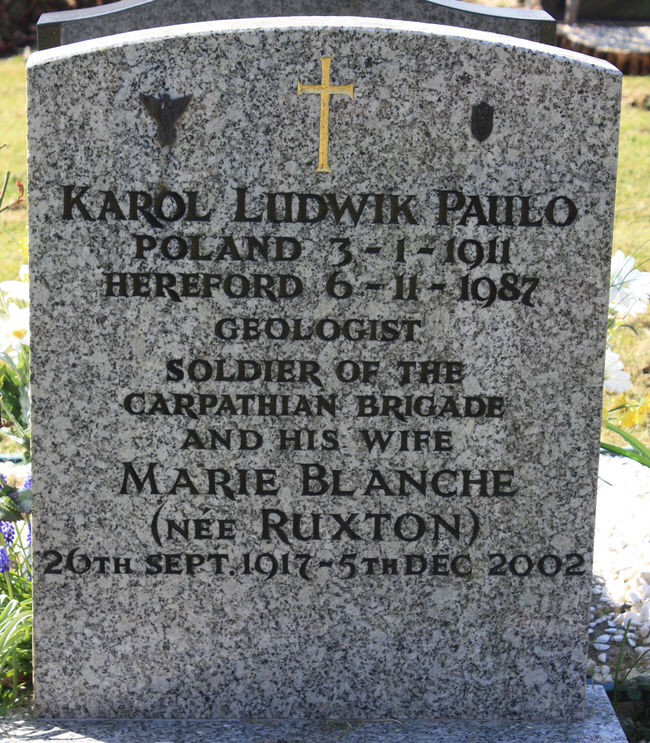 The Carpathian Brigade was a Polish military unit formed in 1940 in French Syria composed of the Polish soldiers exiled after the invasion of Poland in 1939. It was commanded by General Stanislaw Kopanski.
---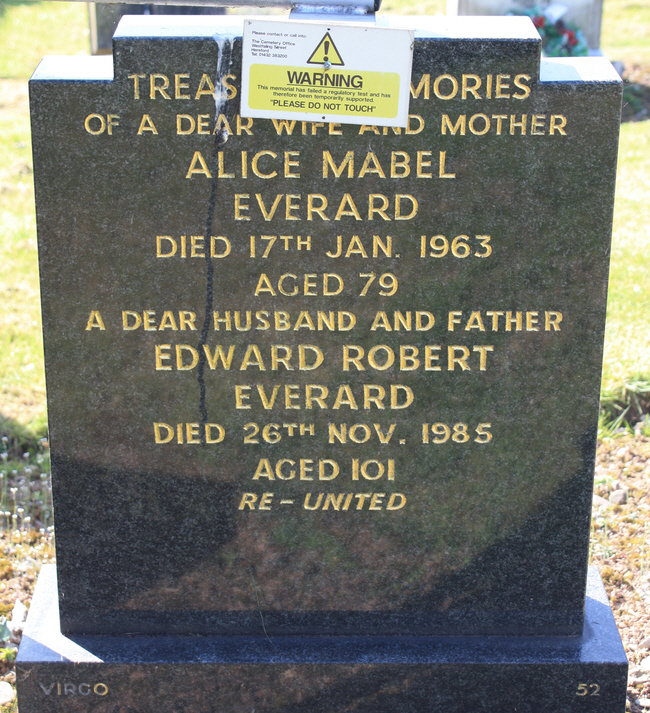 Aged 101.
---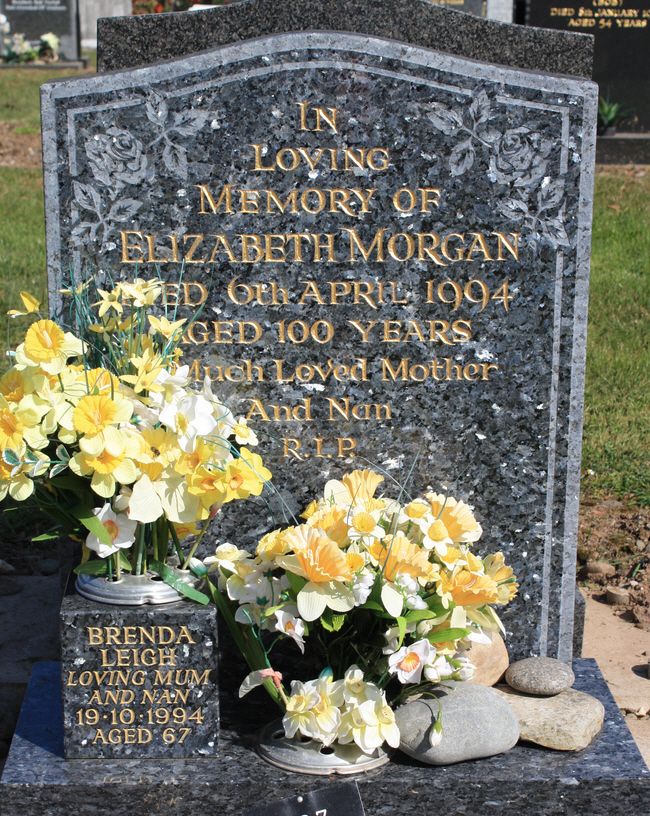 Aged 100.
---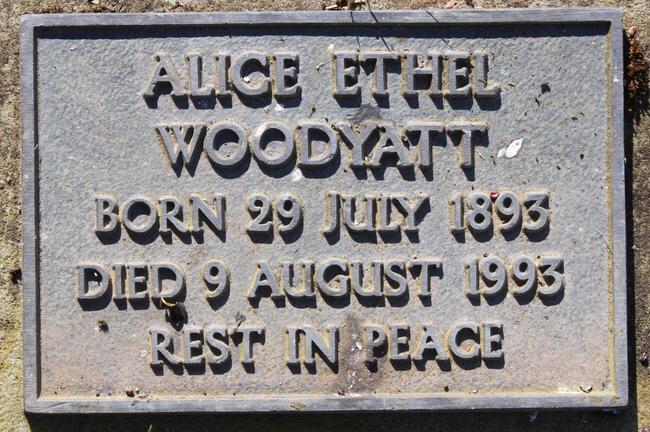 Aged 100.
---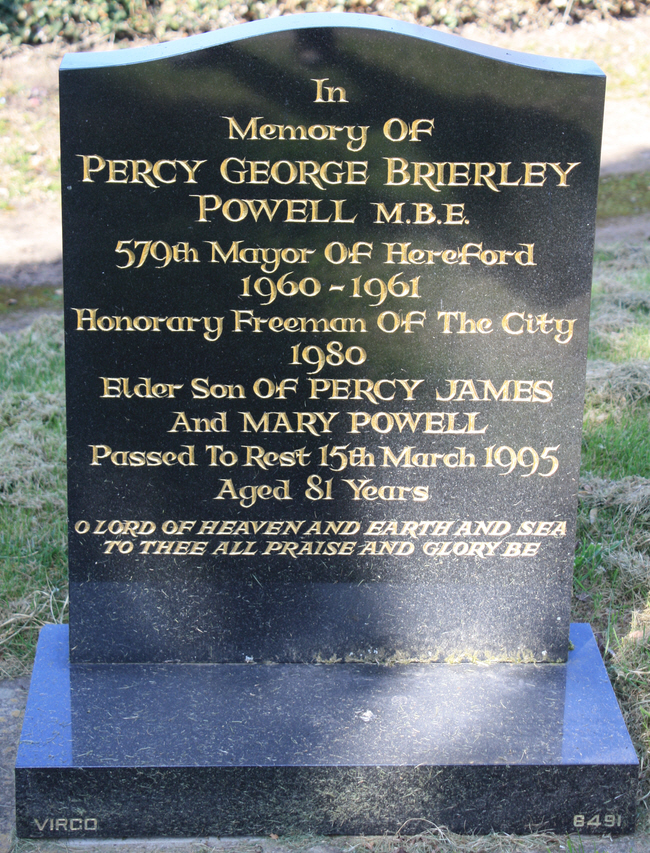 The 579th Mayor of Hereford.
---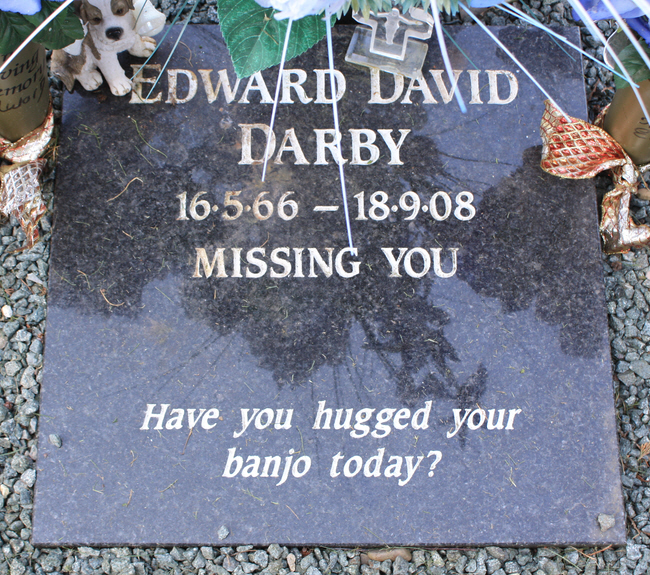 "Have you hugged your banjo today?"
---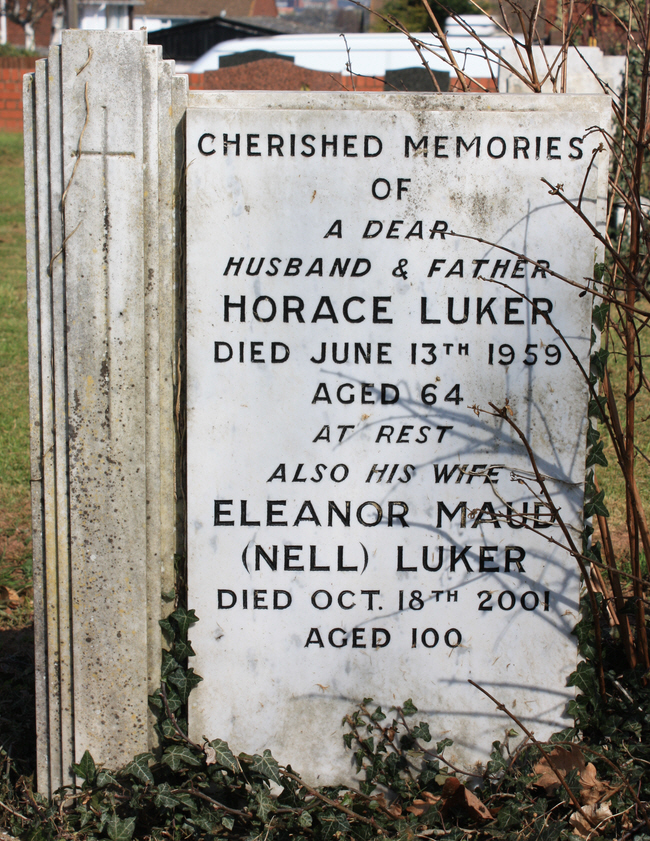 Aged 100.
---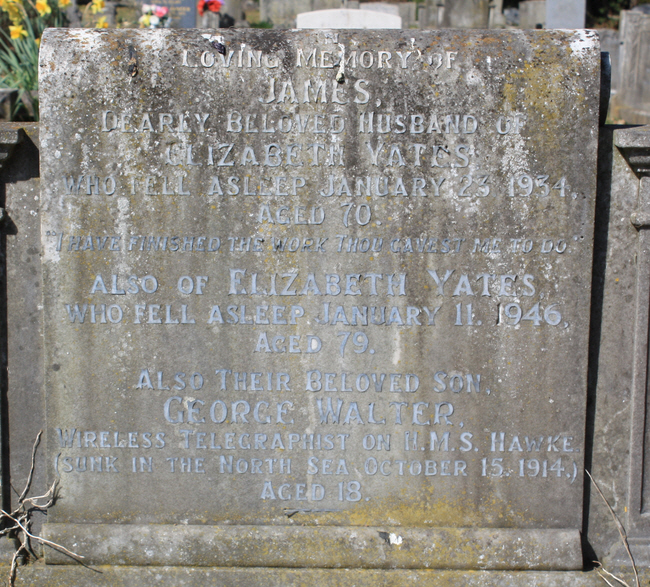 Early in the First World War, HMS Hawke, commanded by Capt. Hugh P.E.T. Williams, was engaged in various operations in the North Sea. On 15 October 1914 Hawke, sailing with her sister ship Theseus, was torpedoed by German submarine U-9. The submarine's first torpedo missed Theseus but hit Hawke, igniting a magazine and causing a tremendous explosion which ripped much of the ship apart. Hawke sank in a few minutes with the loss of her captain, 26 officers and 497 men; only 70 of her 594 crew survived.
---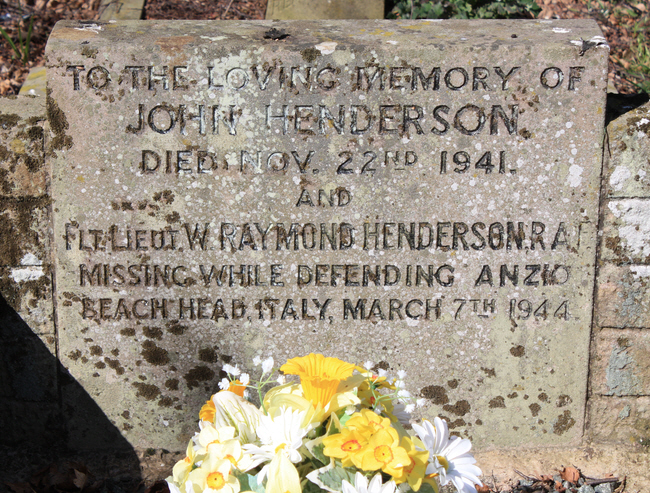 John Henderson died defending the Anzio beach head in 1944.
---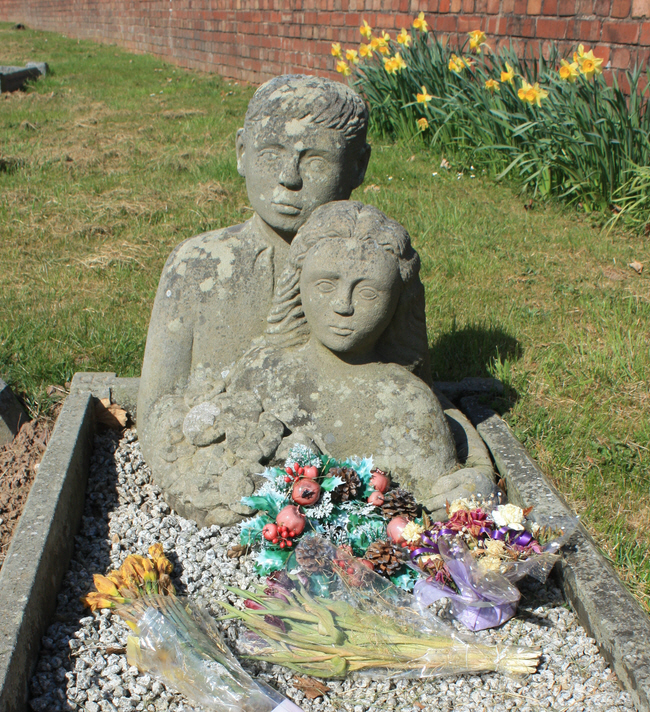 It is not entirely clear if these two children were fatally injured in the same incident.
---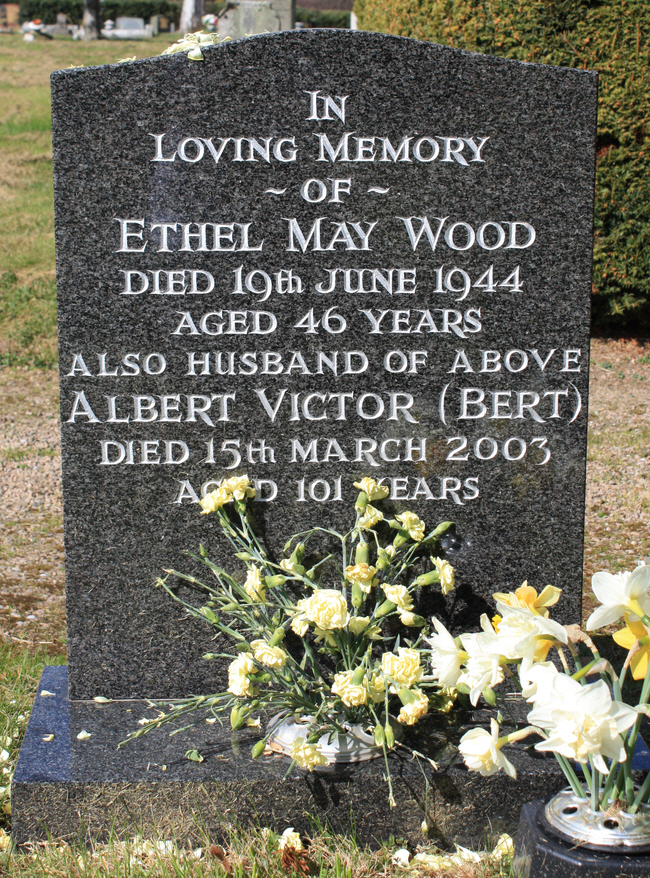 Aged 101 and a widower for nearly 59 years.
---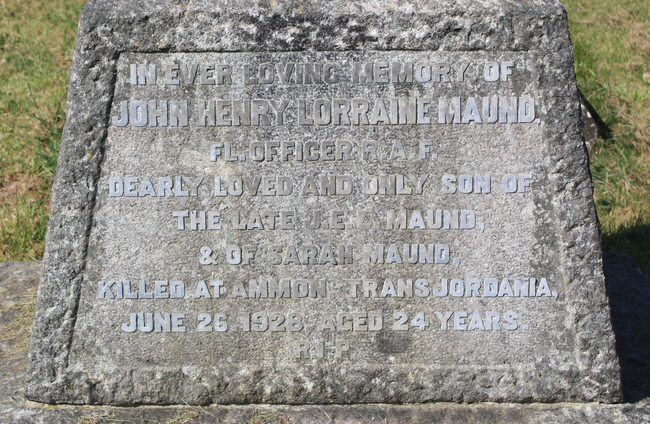 John Henry Lorraine Maund was serving with 14 Squadron in the RAF when he was killed at Ammon in Transjordania. Transjordania was a Hashemite ruled British protectorate in the Southern Levant and was included within the British Mandate for Palestine.
---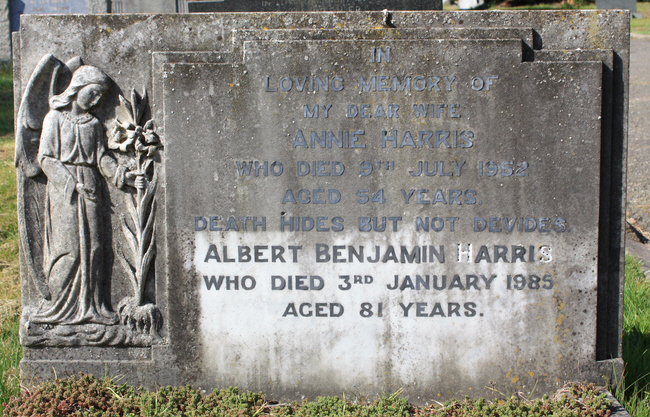 "Divided" has been engraved as "devided".
---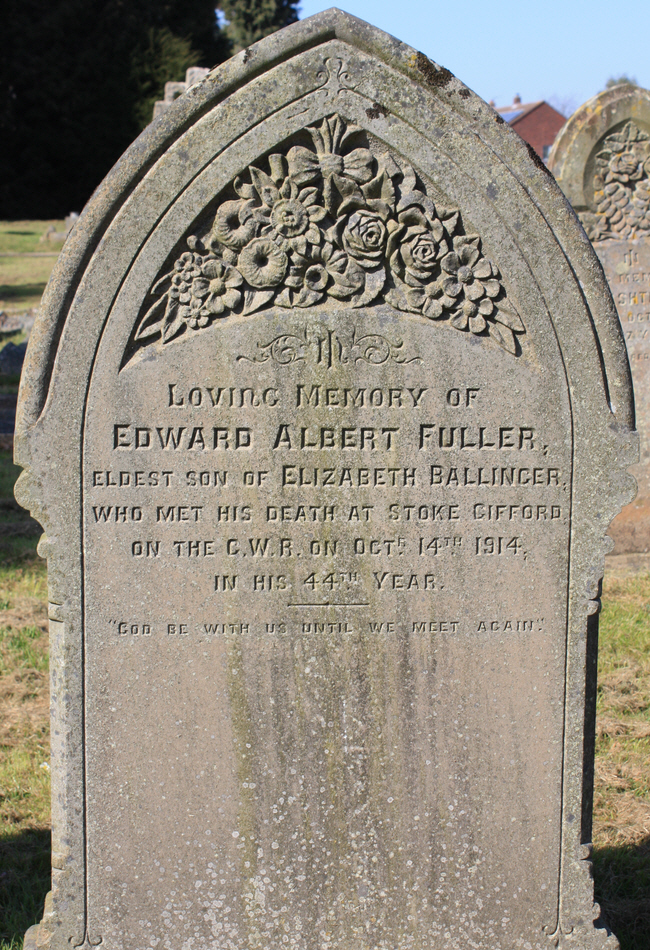 Edward Albert Fuller died at Stoke Gifford on the Great Western Railway in 1914
---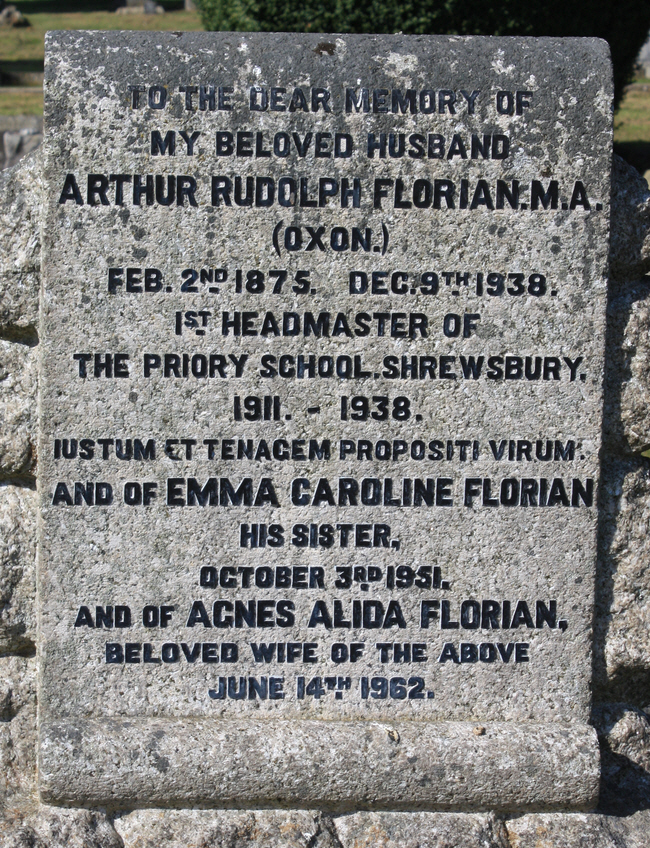 In 2011 I was briefly a governor at the Priory School in Shrewsbury.
---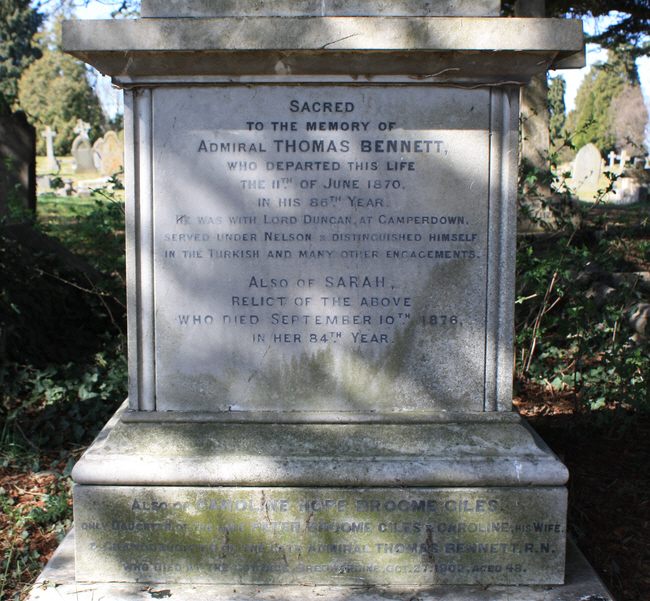 Admiral Thomas Bennett served under Nelson.
---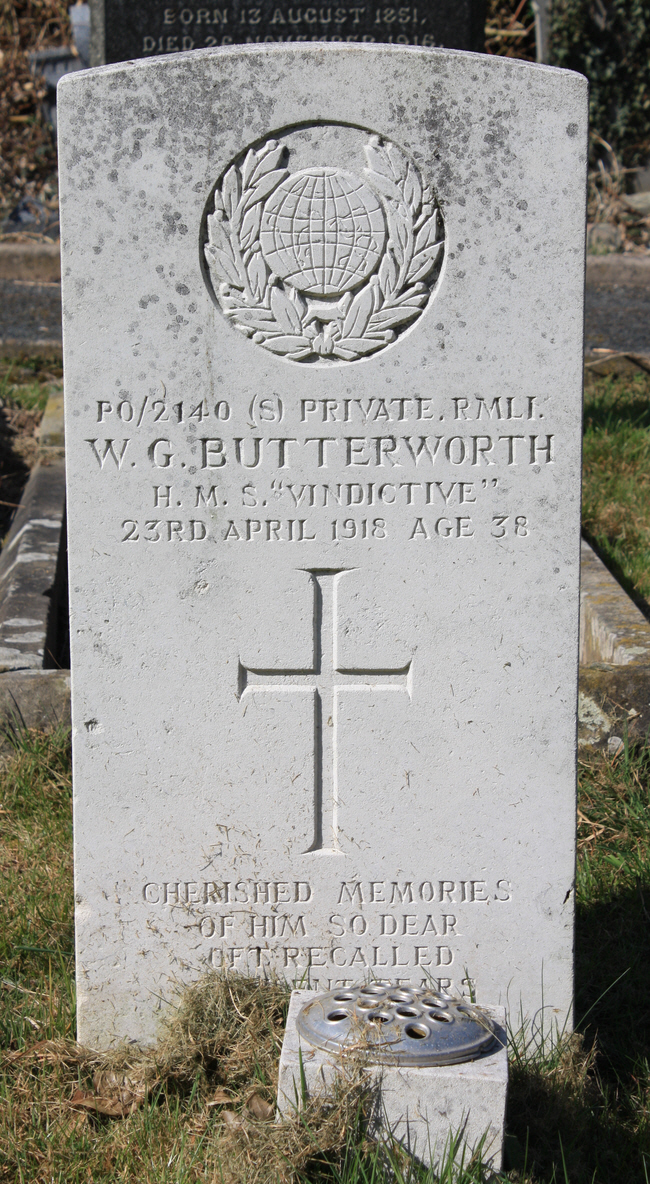 On 23 April 1918 HMS Vindictive was in fierce action at Zeebrugge when she went alongside the Mole, and her upperworks were badly damaged by gunfire. Her Captain, Alfred Carpenter was awarded a Victoria Cross for his actions during the raid.
---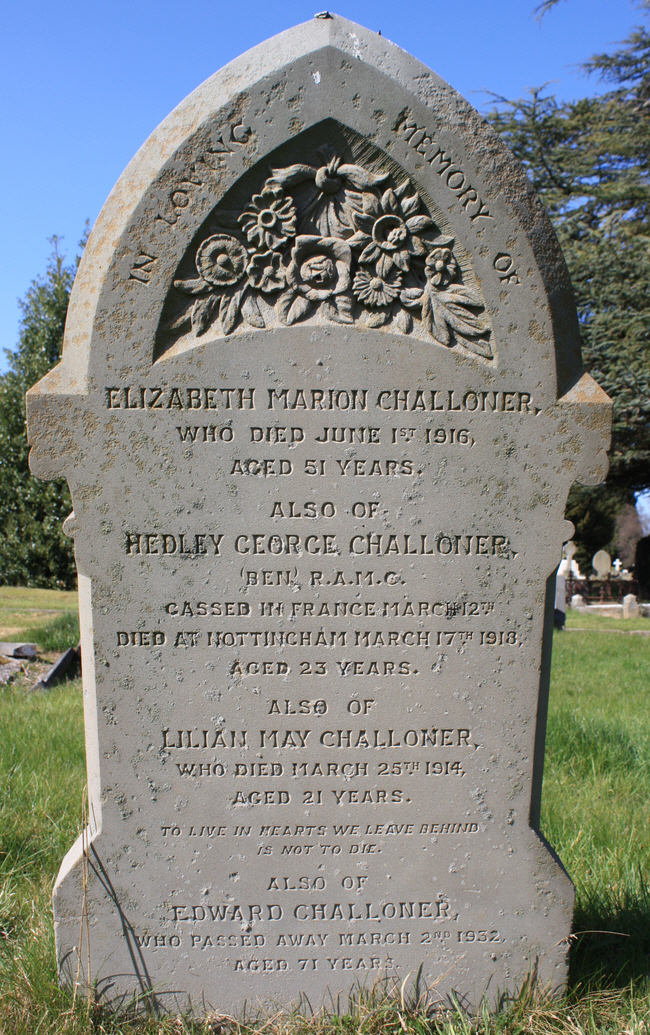 Hedley George Challoner died after being gassed in France in March 1918.
---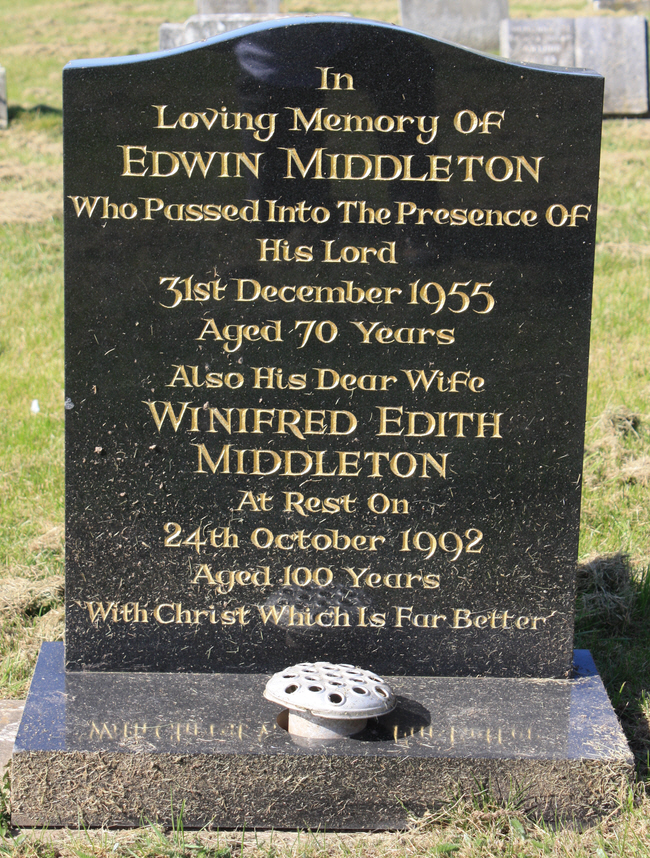 Aged 100.
---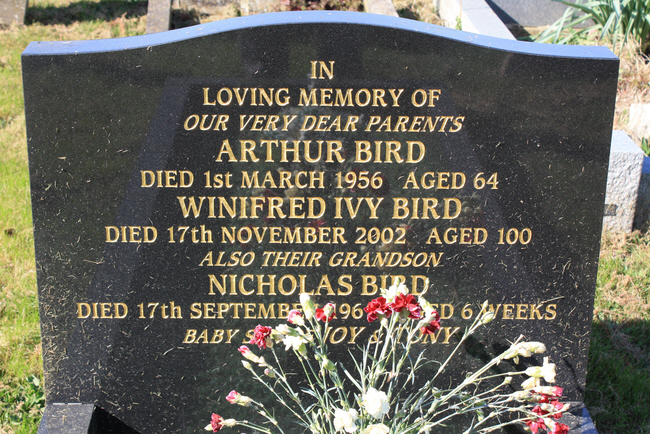 Aged 100.
---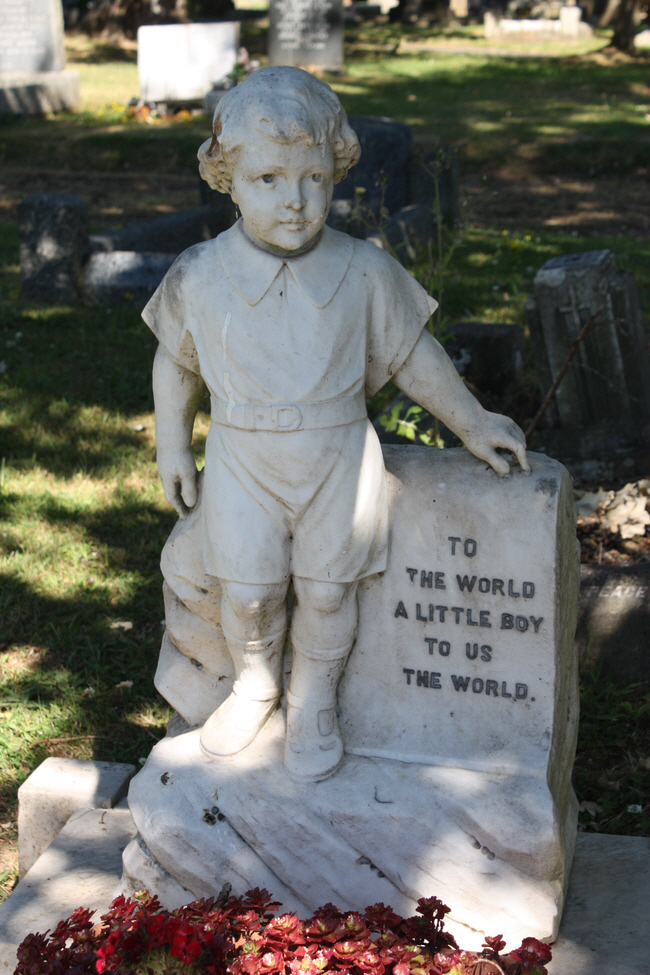 A charming statue to remember a little boy.
---
Martin Nicholson - Daventry, United Kingdom.
This page was last updated on June 30th 2015.