Martin Nicholson's Cemetery Project
Hereford Cathedral, Hereford, Herefordshire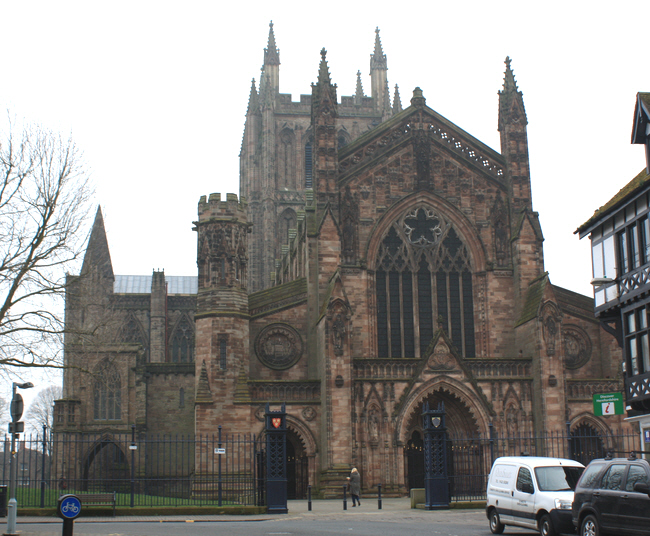 The cathedral is dedicated to two patron saints, namely Saint Mary the Virgin and Saint Ethelbert the King. The latter was beheaded by Offa, King of Mercia in the year 792. The current Hereford Cathedral dates from 1079. Its most famous treasure is the Mappa Mundi, a mediaeval map of the world dating from the 13th century.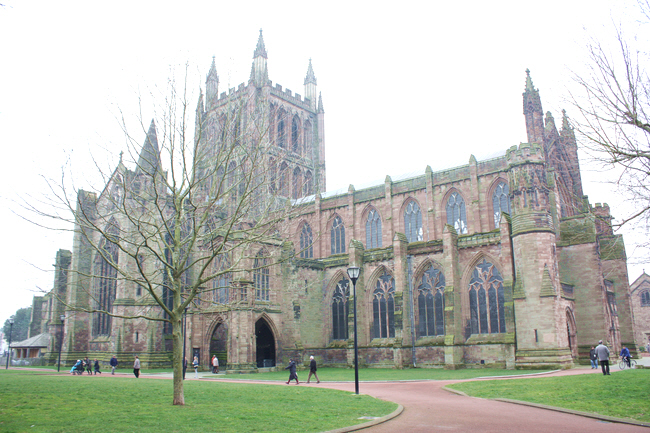 ---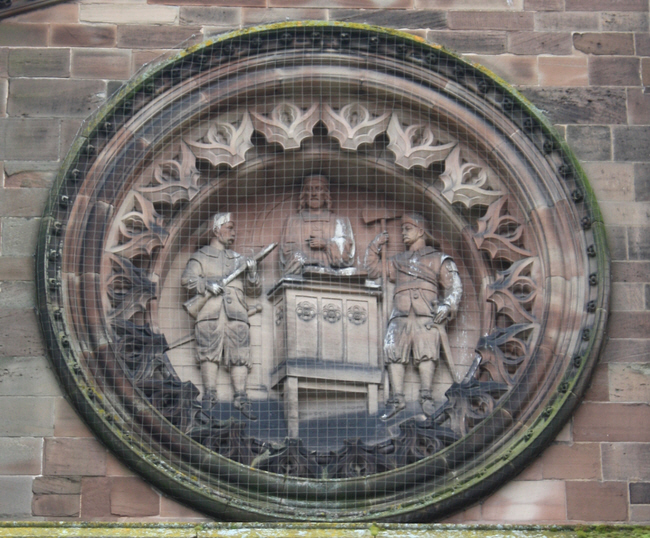 High on the west front are two circular enclosures. The northern one contains a statue of a soldier holding a gun and the southern shows Saint Ethelbert the King about to be beheaded.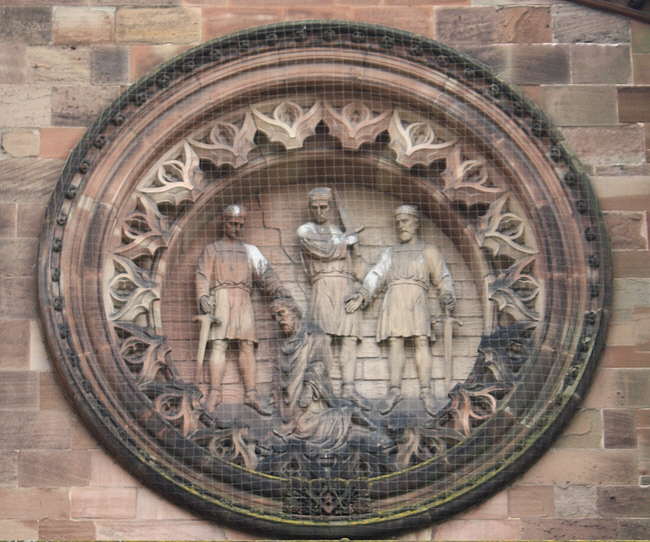 ---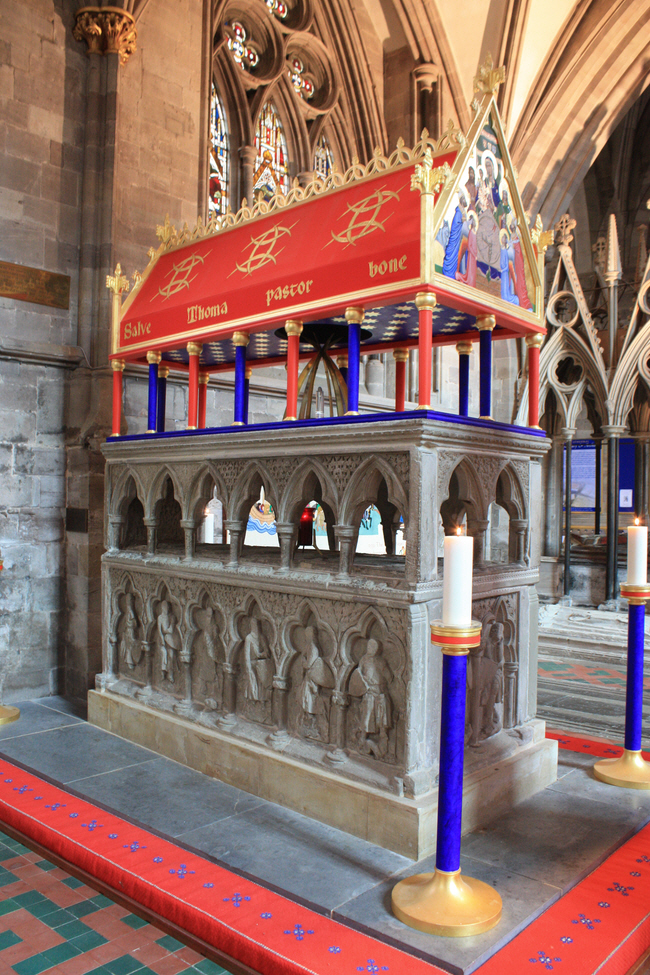 ---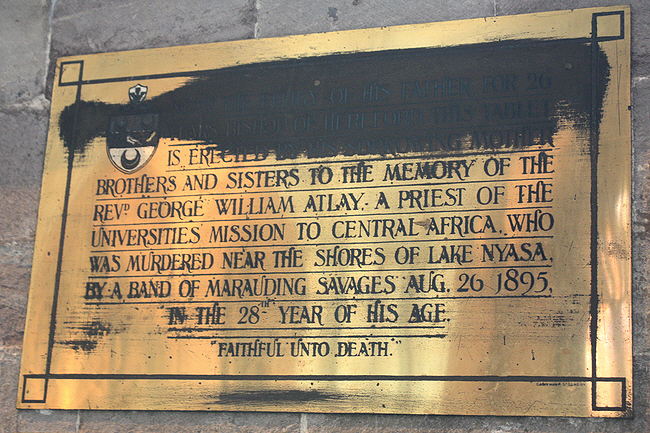 "... murdered .... by a band of marauding savages ..." in 1895.
---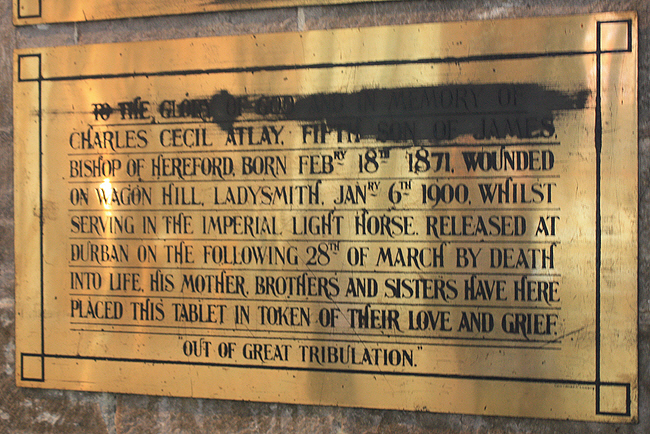 Charles Atlay was wounded and later died from his wounds during the Boer War.
---
This is the first memorial we have seen that includes the first section of a musical manuscript.
---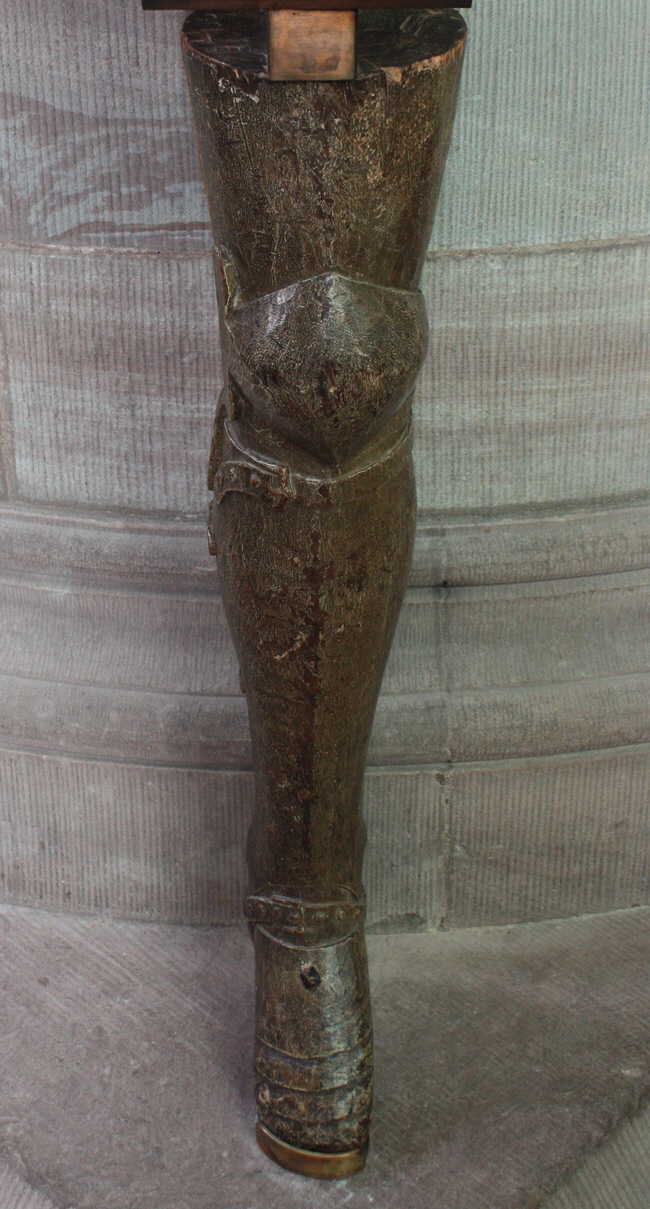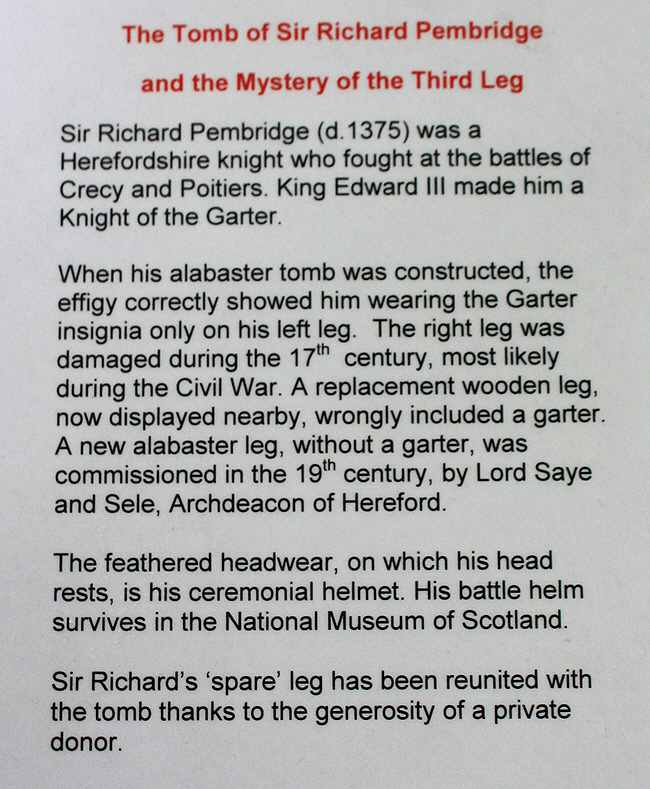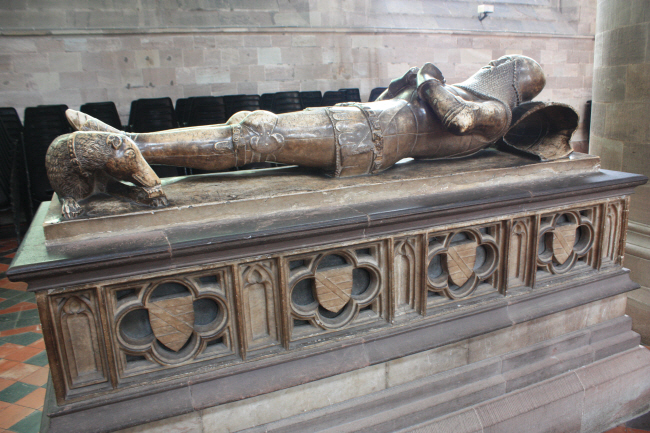 ---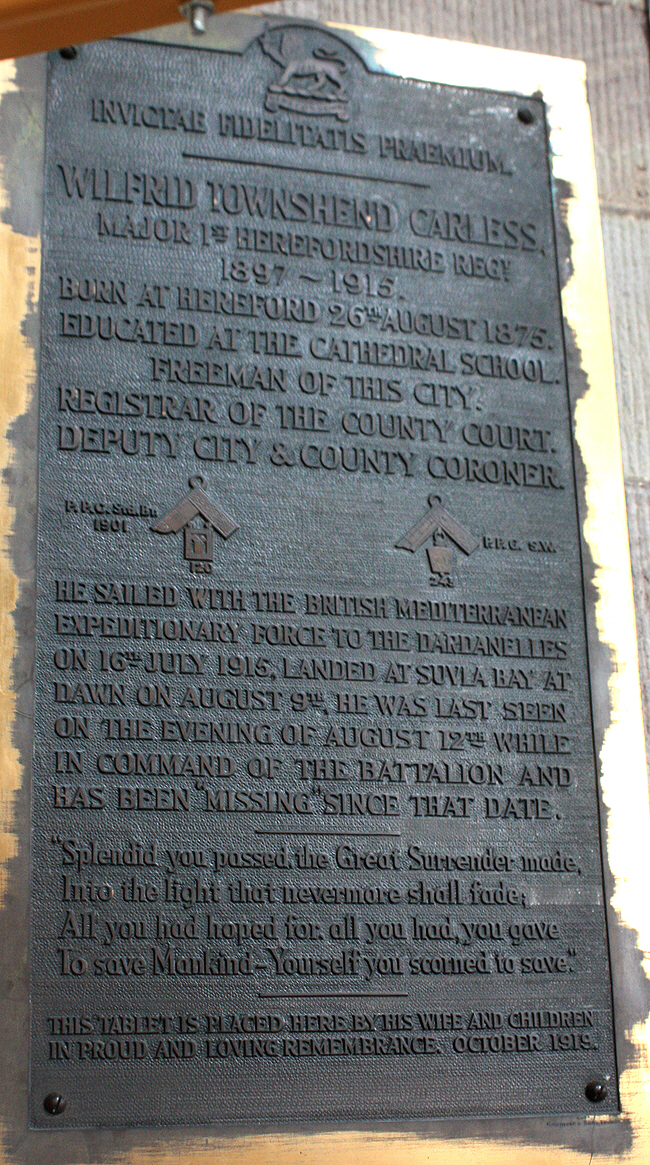 Wilfred Townshend Carless went "missing" while leading his regiment during the Dardenelles campaign in 1916.
---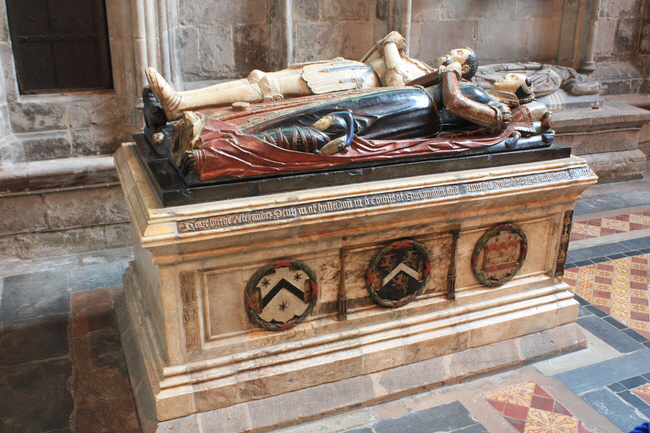 This alabaster monument to Alexander Denton and his wife Anne (nee Willison), dates from about 1566. Anne his wife and the child by her side are the only ones that are buried here. Anne died in childbirth at the age of 18, and her husband Alexander (d1576) remarried and is buried in All Saints church Hillesden in Buckinghamshire.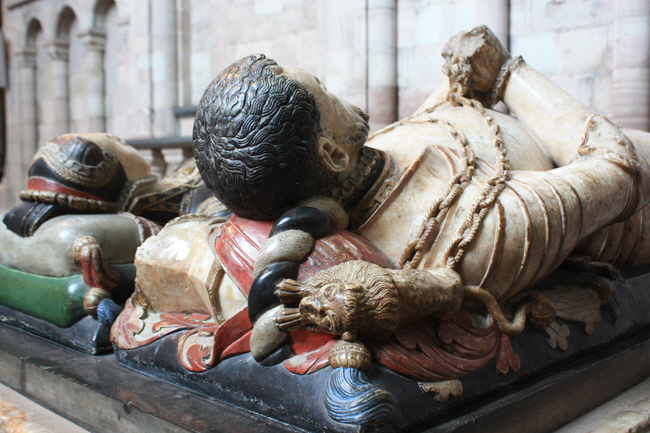 ---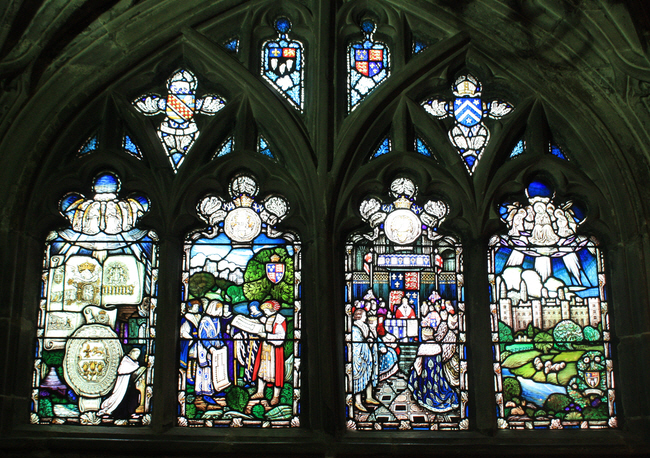 Stained glass in the Stanbury Chapel.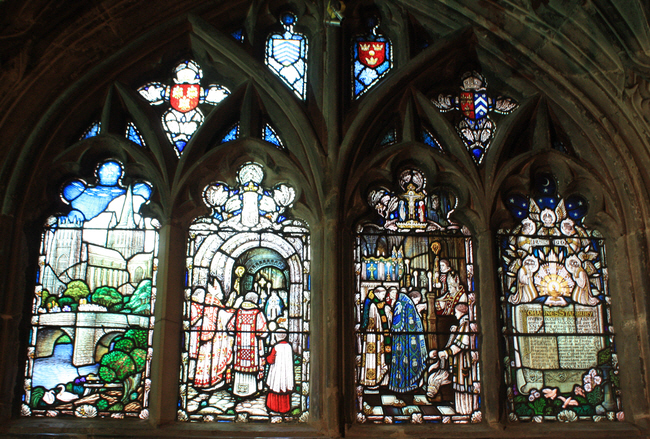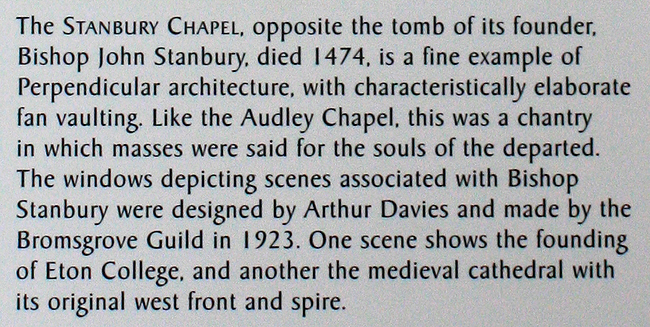 ---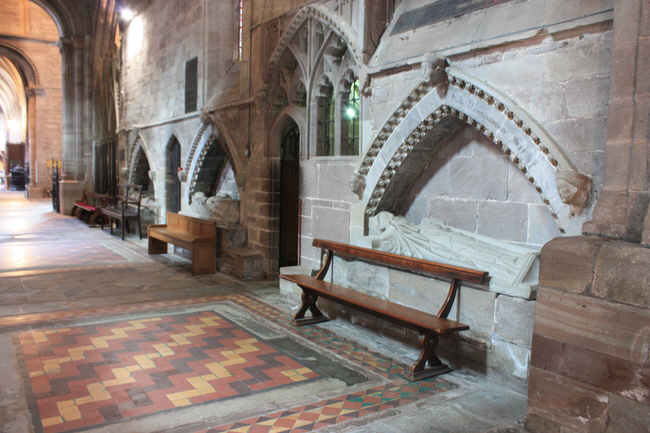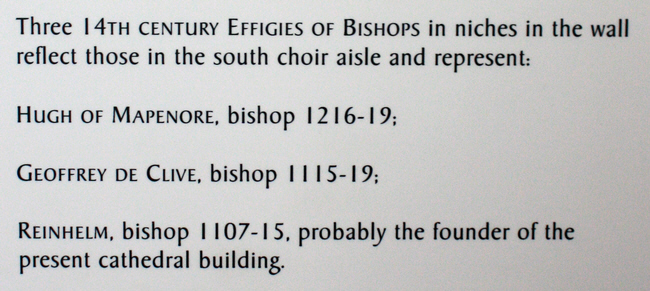 ---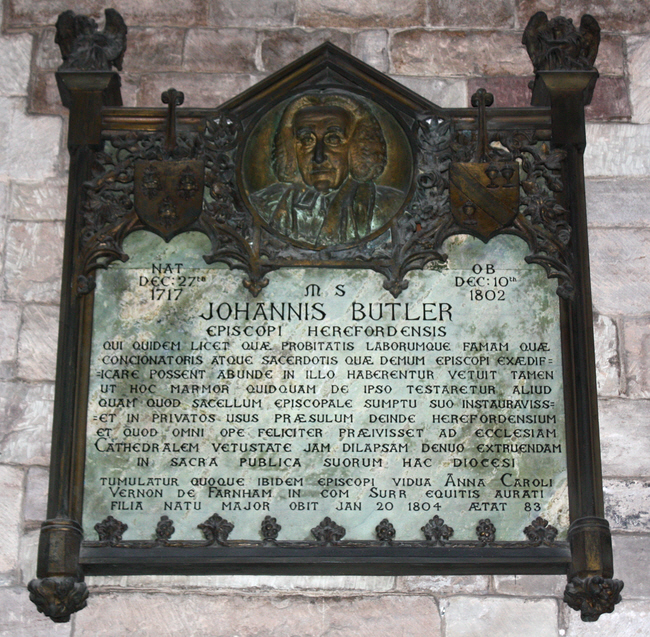 John Butler was translated to the bishopric of Hereford in 1788. He died in 1802, in his eighty-fifth year, leaving no children. In 1786 a great fire burnt down the old medieval west end of the cathedral nave and he was responsible for a fore-shortened modern construction.
---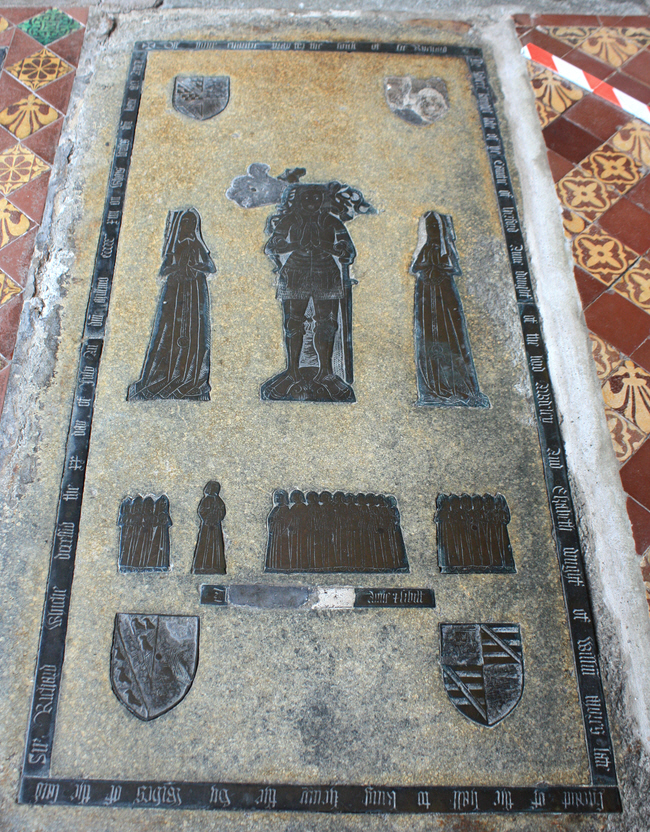 Sir Richard De La Bere had 21 children by two wives - including 16 by his second wife Elizabeth. He served as High Sheriff five times.

---
Theophilus Field was Bishop of Hereford 1635-36.
---
Consistory Court Stalls and their misericords

The chained bear is delighful.


The mythical Wyvern is shown beside a snail on a leaf. A curious juxtaposition.
---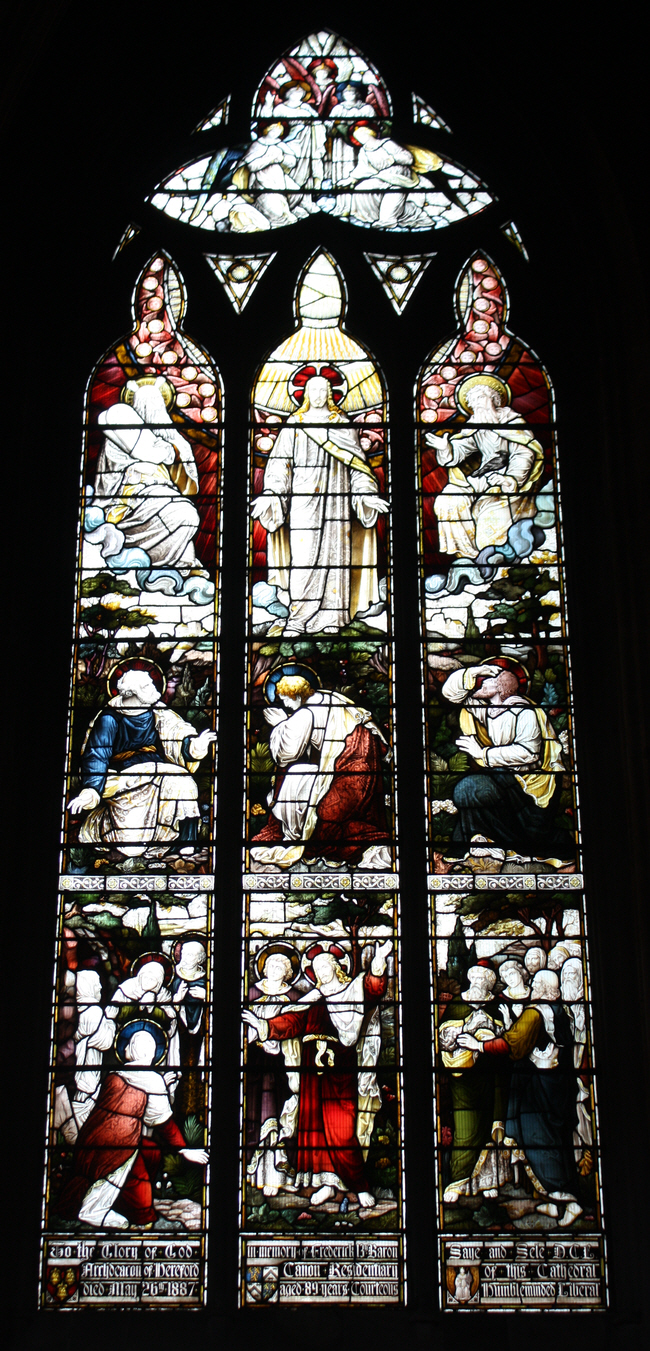 A stained glass window by Kempe. Each of the six lights has several different saints.
---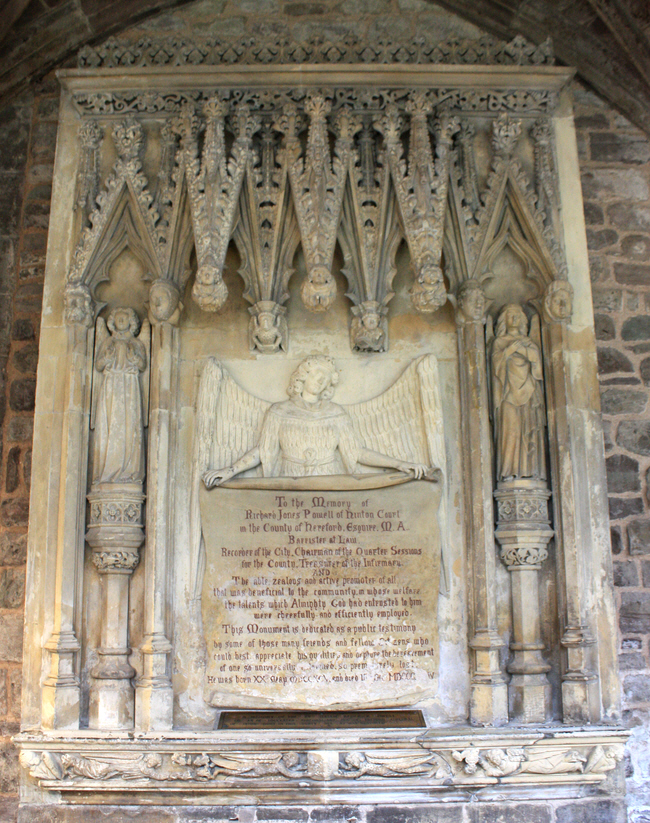 The memorial to Richard Jones Powell.
---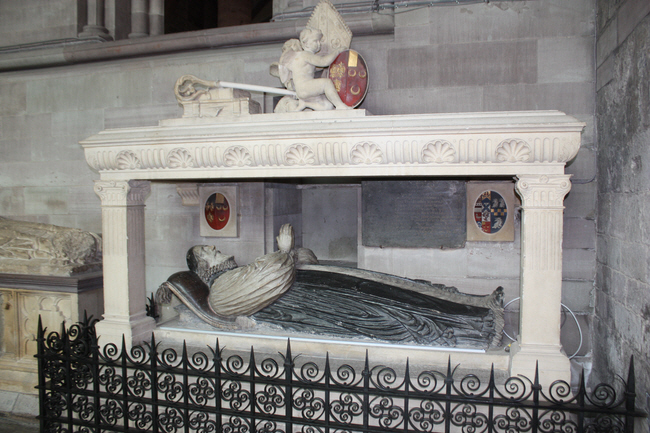 George Coke, Bishop of Hereford from 1636 to 1646.
---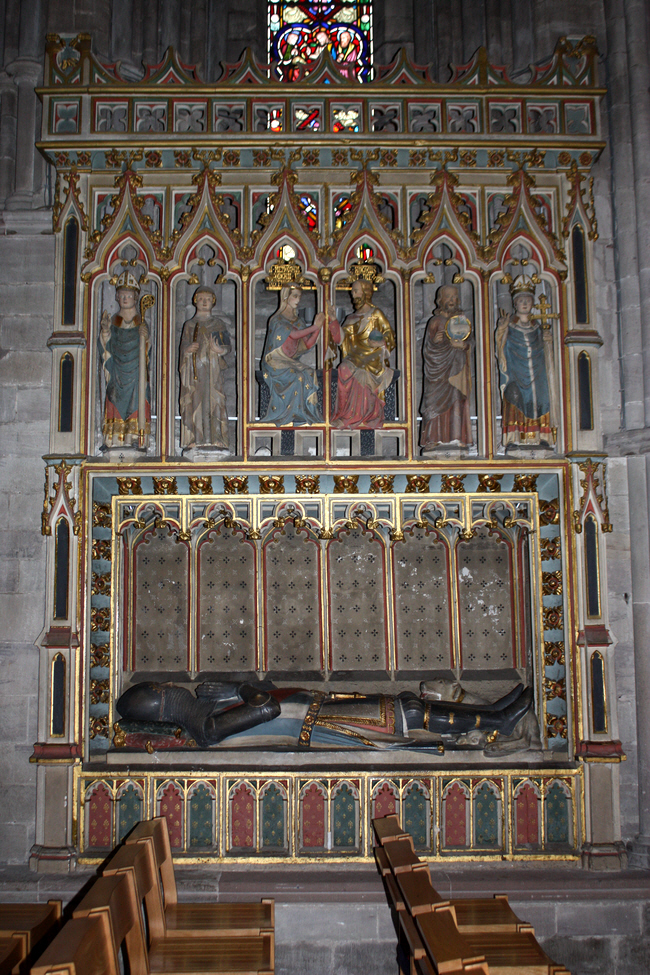 The tomb of Humphrey de Bohun.
---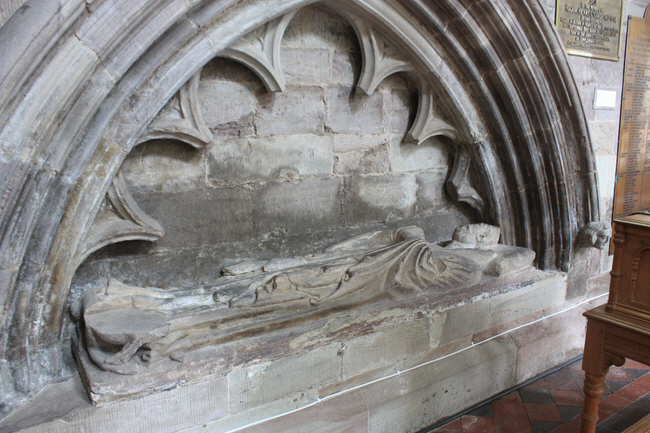 7470
---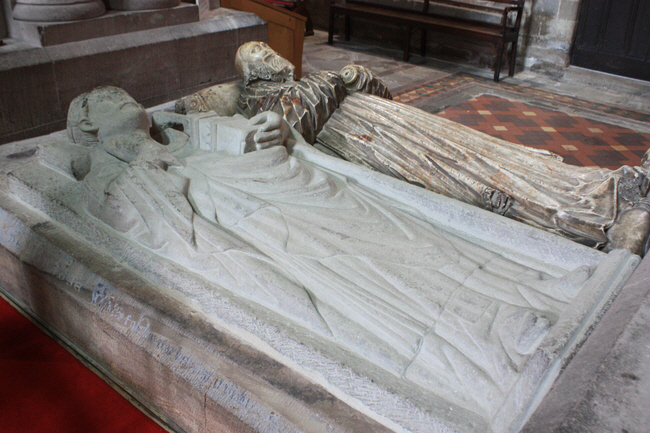 7477
---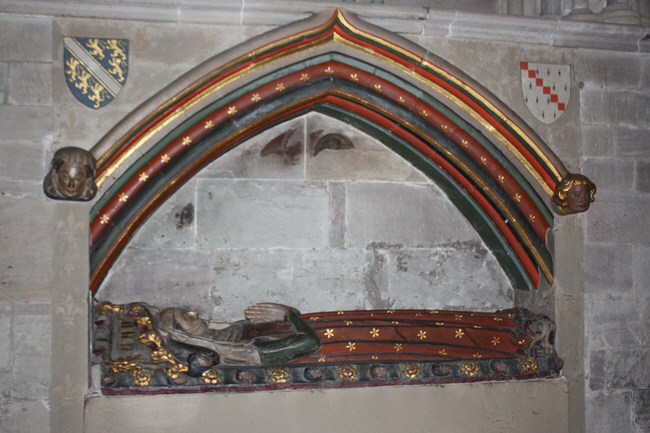 7490
---
Martin Nicholson - Daventry, United Kingdom.
This page was last updated on March 17th 2015.