Martin Nicholson's Cemetery Project
St Luke, Hodnet, Shropshire
The church has an unusual octagonal tower and the graveyard is very much larger than is apparent when looking from the road.
---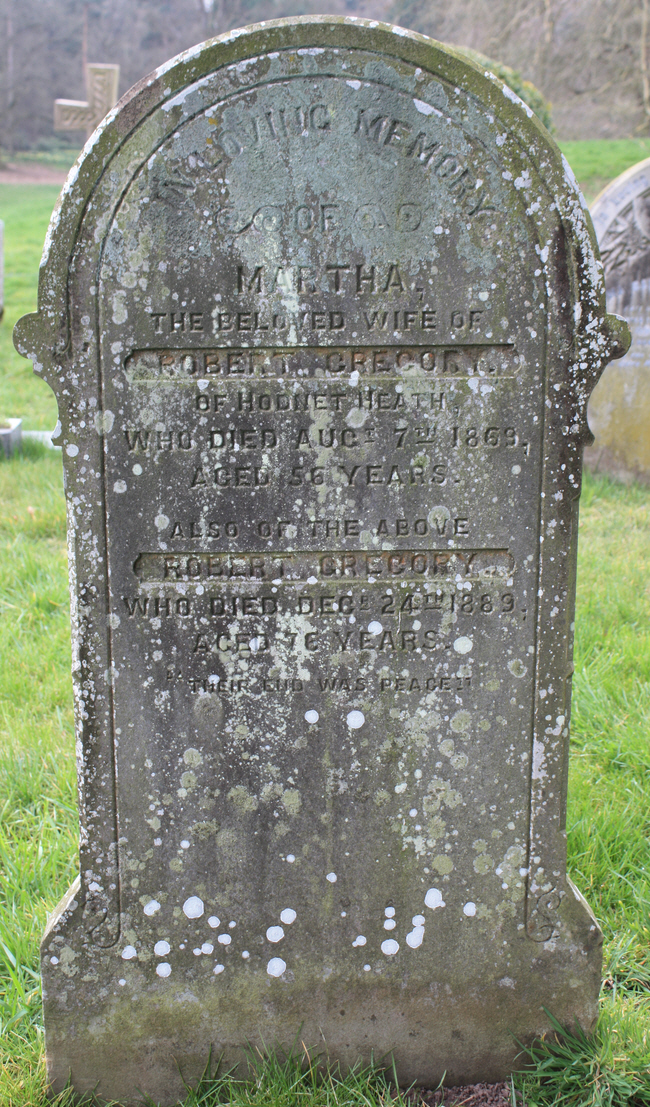 It looks as if two parts of this memorial had to be re-engraved. Perhaps due to a spelling mistake?
---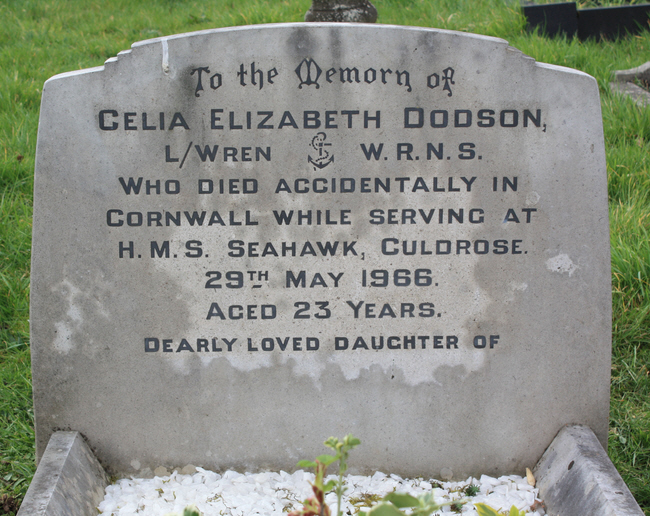 Wren Celia Elizabeth Dodson was killed in a road accident on May 29th 1966. Her memorial appears to be incomplete - "Dearly loved daughter of ...".
---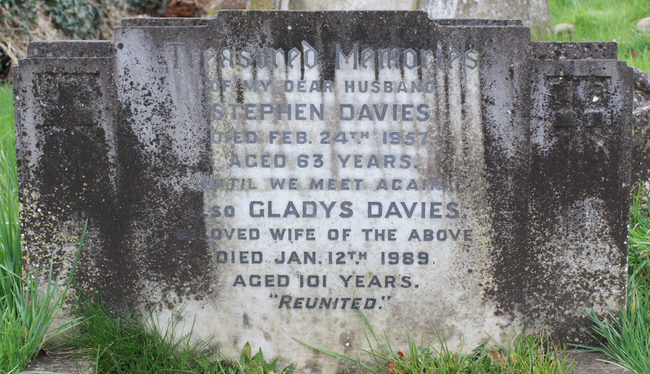 Aged 101.
---
Martin Nicholson - Daventry, United Kingdom.
This page was last updated on March 12th 2012