Martin Nicholson's Cemetery Project
St Cuthbert, Holme Lacy, Herefordshire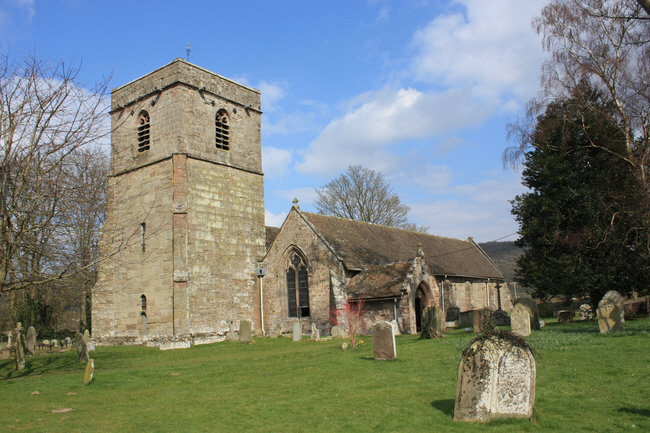 St Cuthbert's Church is a redundant Anglican church about 1 mile to the southeast of the village of Holme Lacy, Herefordshire. The church is now in an isolated position, but earthworks in its vicinity suggest that a village existed nearby, which subsequently became deserted. The fabric of the present church originates from the 13th century. The tower was added in the 14th century, and a north chapel and south porch followed in the 16th century.
---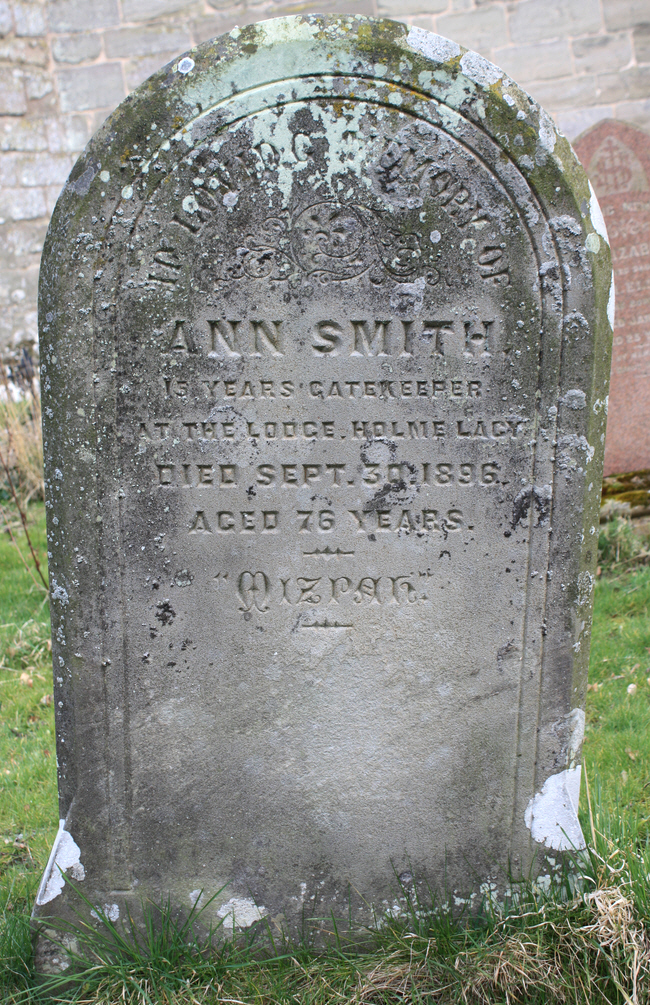 Ann Smith was a Gatekeeper.
---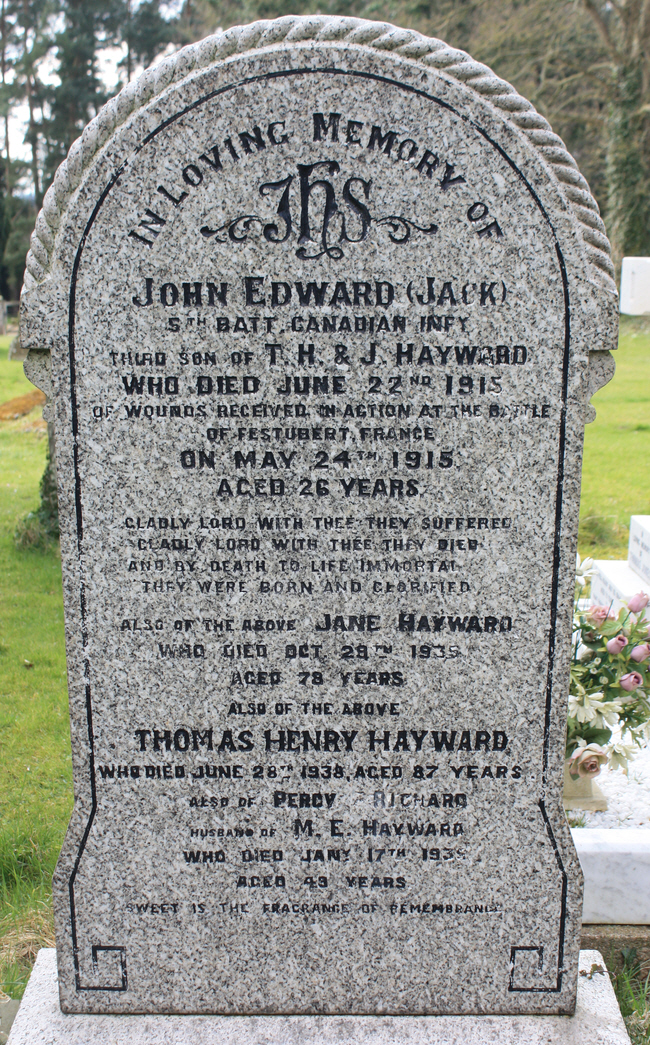 John Edward Hayward died almost a month after he had been wounded on the Western Front in 1915.
---

This very impressive statue of the 10th Earl of Chesterfield was half-hidden by a hedge behind the church.
---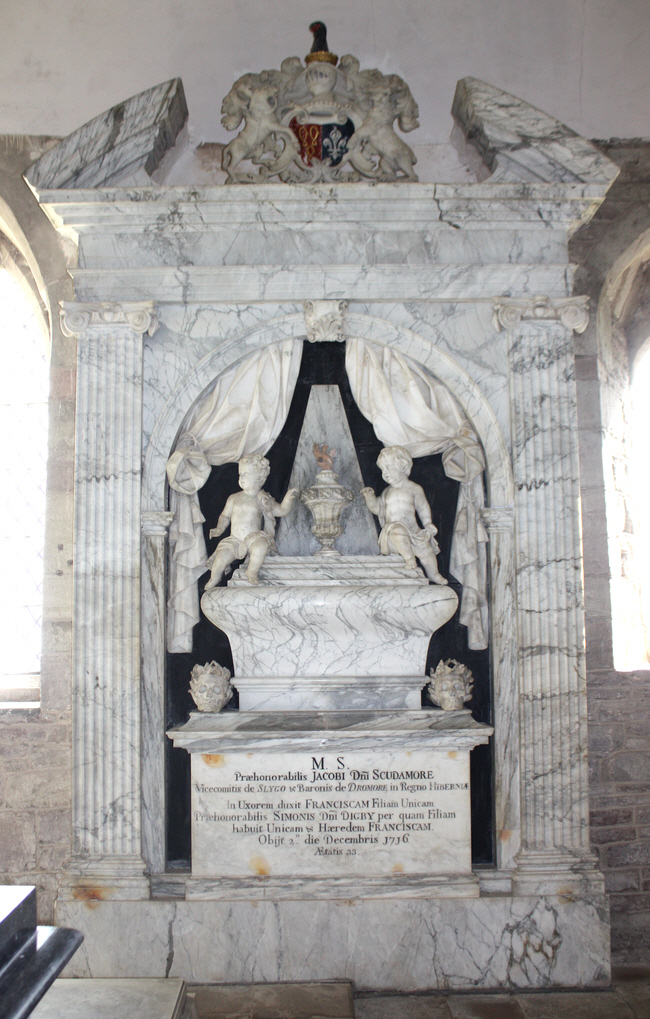 In the south aisle is a wall monument to James Scudamore, 3rd Viscount Scudamore who died in 1716. This consists of a sarcophagus on which is an urn and two seated putti. Lower down, on each side of the sarcophagus, are two wreathed skulls. The whole is surrounded by Ionic columns and a broken segmental pediment.
---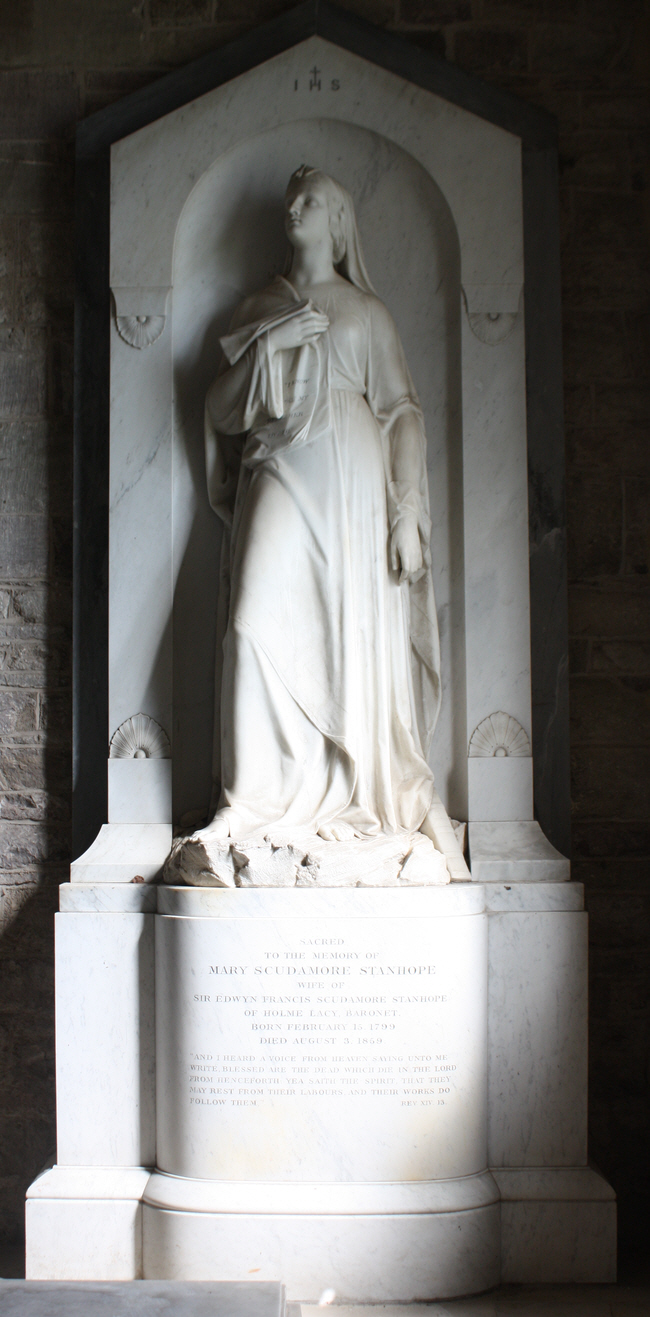 On the east wall of the south chapel is a monument to Mary Scudamore Stanhope who died in 1859. This was sculpted by Matthew Noble in white marble, and depicts a female figure standing in a niche.
---

Edwyn Scudamore Stanhope "died at Hong Kong after three days illness of fever".
---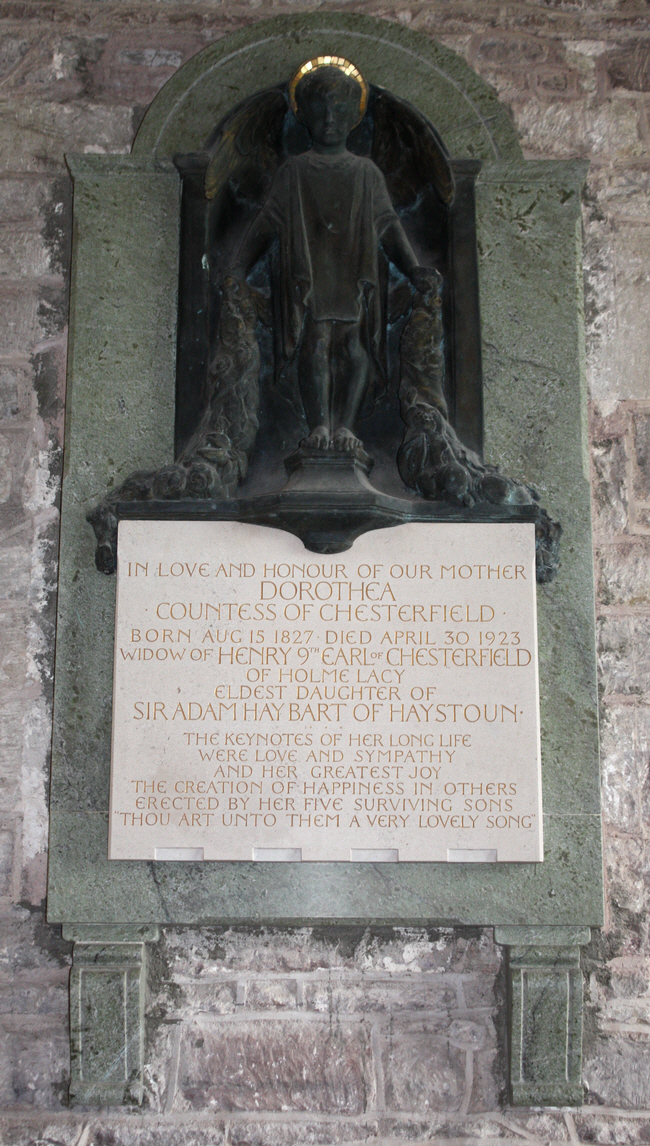 The memorial to the Countess of Chesterfield who died in 1923.
---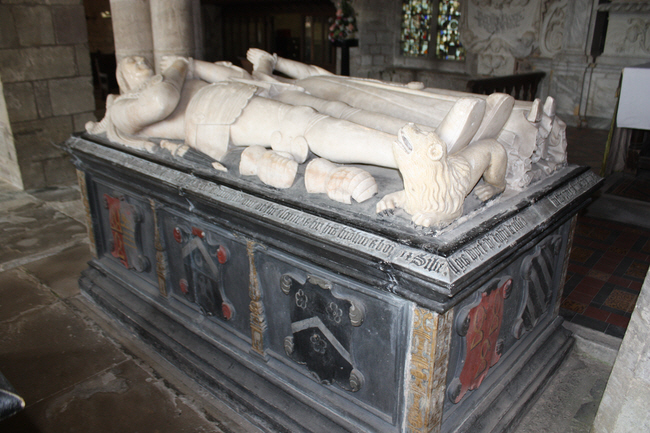 Between the chancel and the south chapel is a chest tomb dating from around 1550 bearing the alabaster effigies of John Scudamore and his wife Sibell. John Scudamore is dressed in armour, and his feet rest on a lion; she is dressed in a long gown.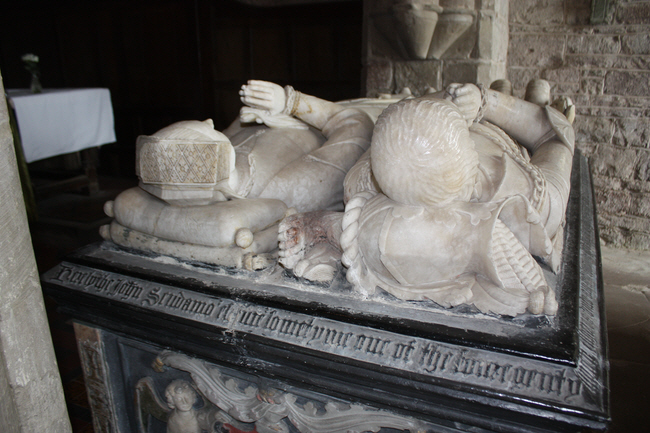 .
---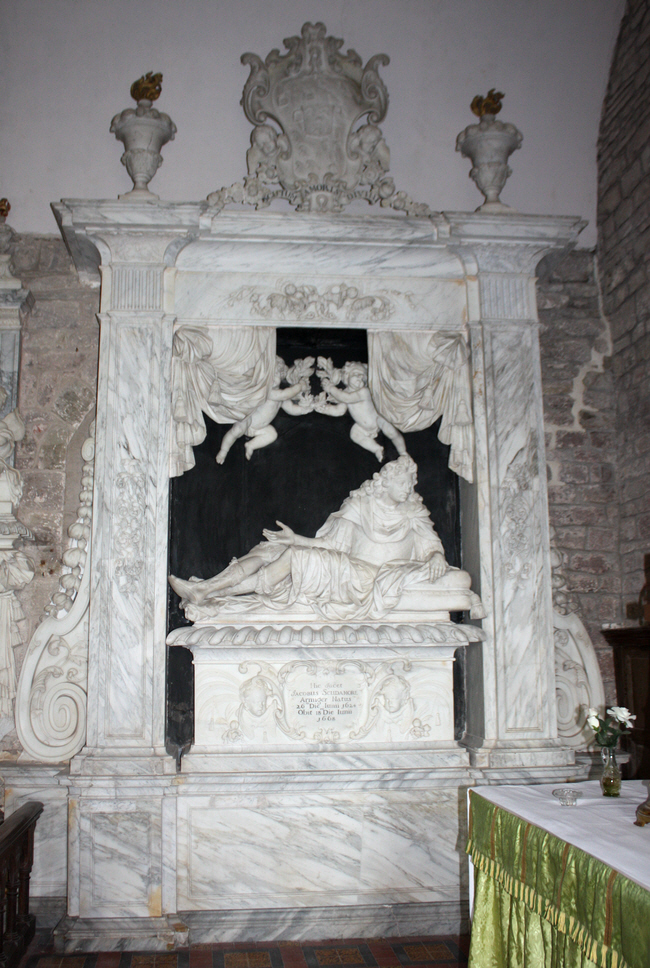 On the north wall of the chancel is the white marble monument in Baroque style to James Scudamore who died in 1668. It contains a sculpture representing James Scudamore in a sitting position, wearing Roman dress. Above his head are two cherubs, and the whole is framed between two pilasters.
---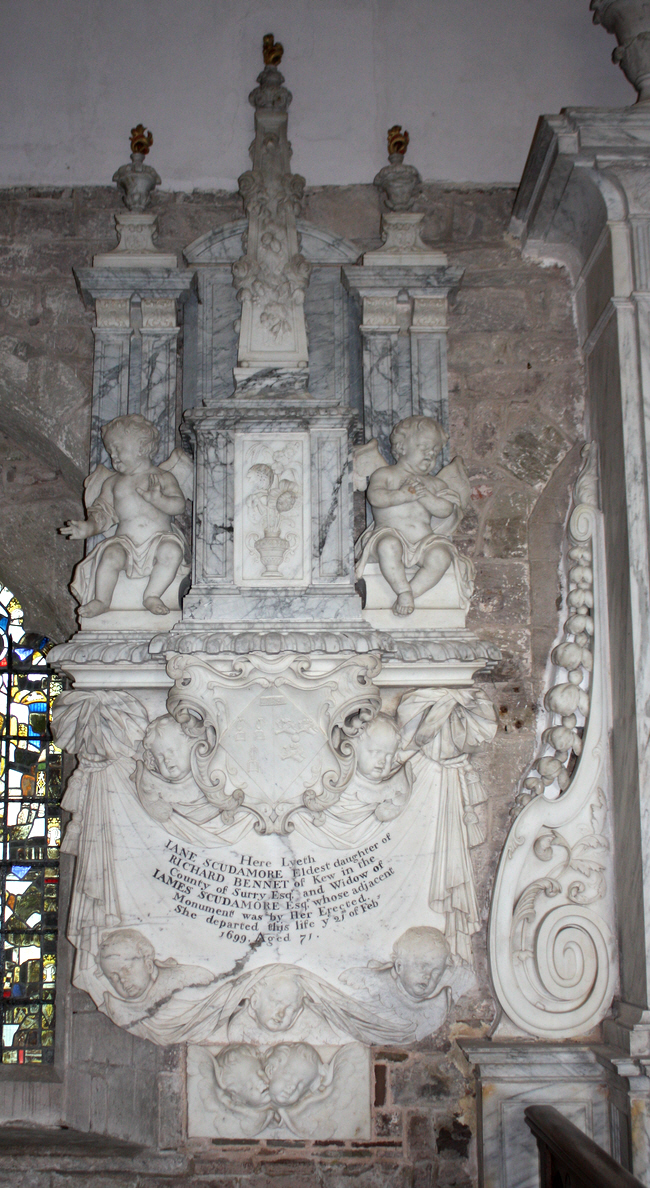 Jane Scudamore died in 1699.
---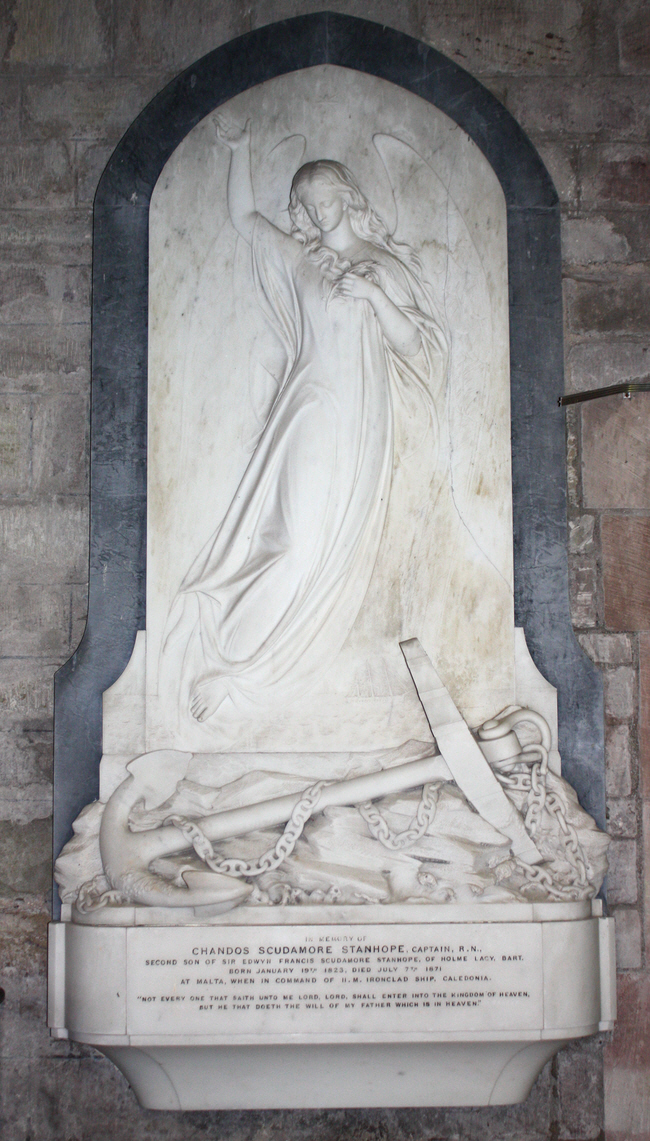 Chandos Scudamore Stanhope died at Malta in 1871 while commanding the H.M.S. Caledonia.
---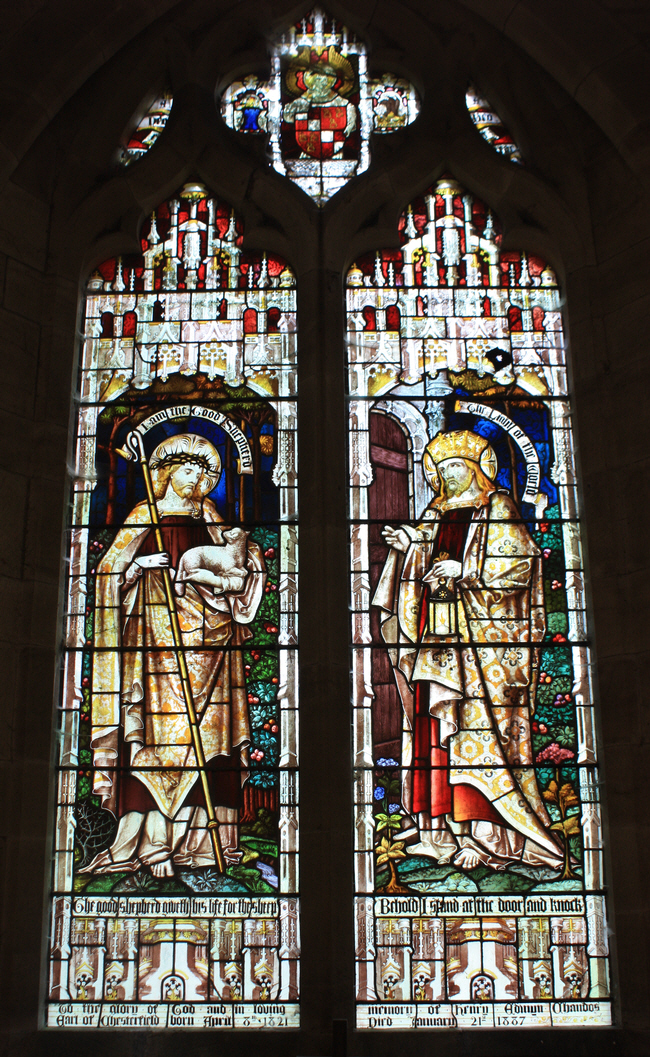 Yet another example of the superb stained glass that can be found in Herefordshire churches.
---
Claire Christine Nicholson and Martin Piers Nicholson - Ticklerton (Shropshire) and Daventry (Northhamptonshire), United Kingdom.
This page was last updated on March 24th 2015.