Martin Nicholson's Cemetery Project
St Mary the Virgin, Holy Island, Northumberland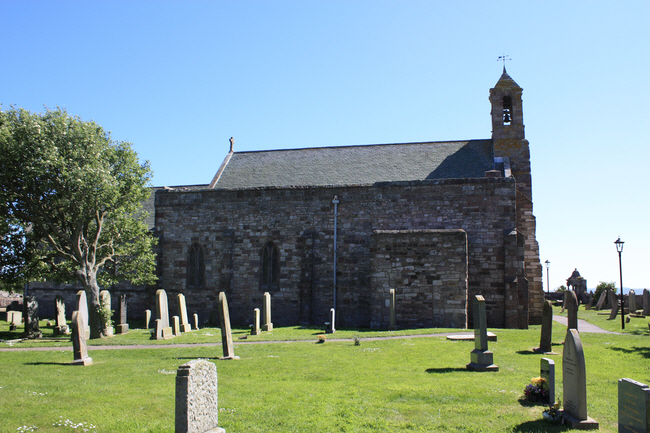 We visited Holy Island on our way up to Scotland while on our annual holiday. We expected to find evidence of sailors being drowned and we were not disappointed.
---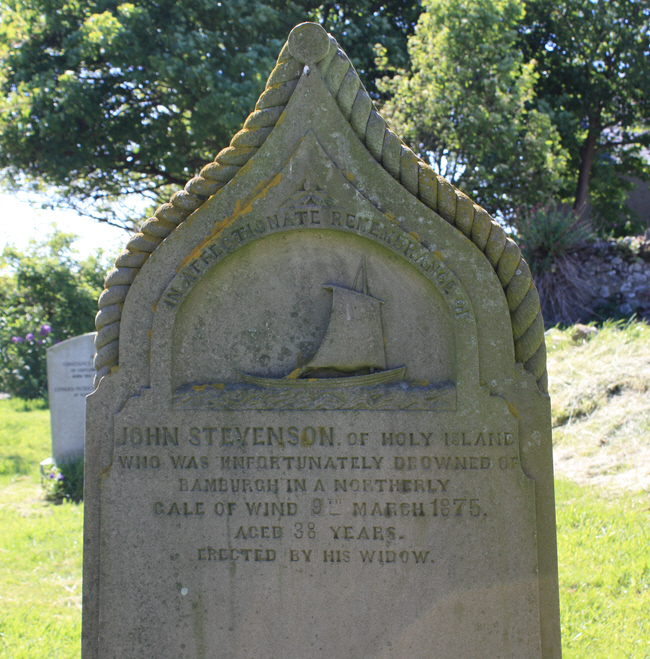 Drowned in a northerly gale in 1875.
---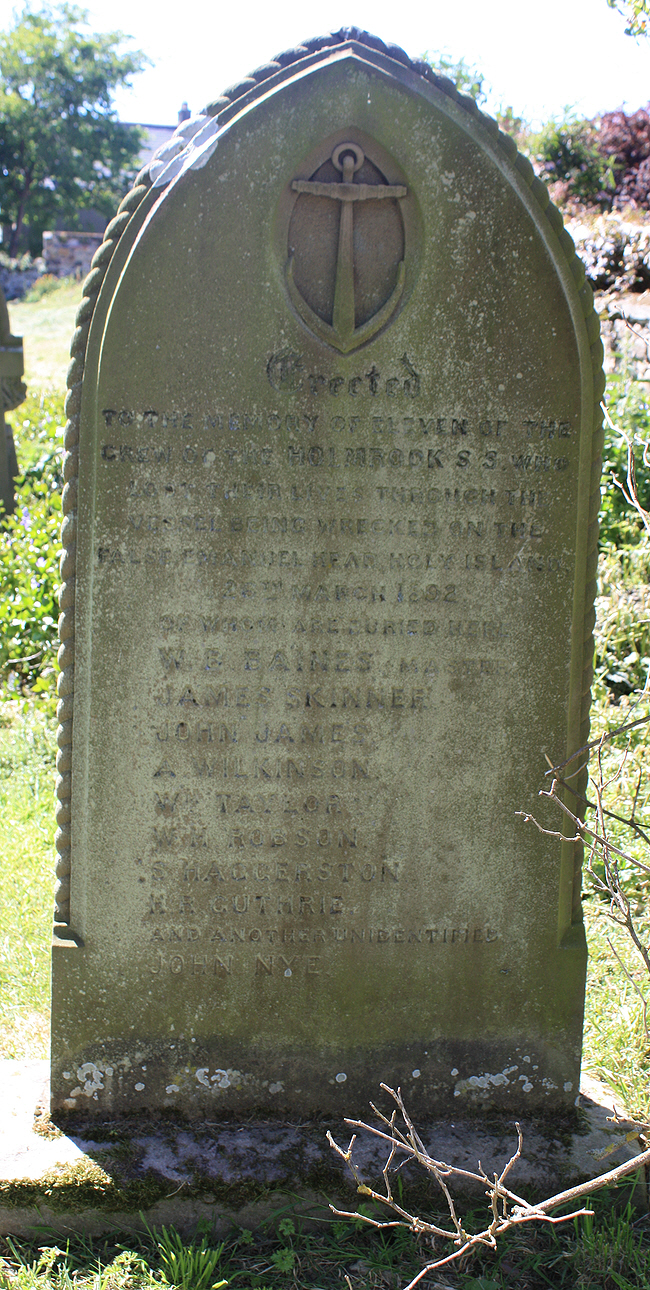 11 crew from the SS Holmrook died in a single accident off False Emannuel close by Holy Island in March1892. Link 1. The stone was hard to read, being both worn and having the sun at a difficult angle. The photo is marginally easier to read than the orginal!
ERECTED TO THE MEMORY OF ELEVEN OF THE CREW OF THE HOLMROOK S.S. WHO LOST THEIR LIVES THROUGH THE VESSEL BEING WRECKED ON THE FALSE EMANNUEL NEAR HOLY ISLAND 26TH MARCH 1892 OF WHOM ARE BURIED HERE W. B. BAINES, MASTER - JAMES SKINNER - JOHN JAMES - A. WILKINSON - WM. TAYLOR - W. M. ROBSON - S. HAGGERSTON - H. R. GUTHRIE AND ANOTHER UNIDENTIFIED - JOHN NYE
---
Martin Nicholson - Daventry, United Kingdom.
This page was last updated on June 21st 2009.