Martin Nicholson's Cemetery Project
St Mary, West Horsley, Surrey
The foundations of the present church were laid in 1030 by a Saxon thane called Thored. Built of chalk clunch and flint, it was the same size as the present nave, with an apse at the east end and a narrow chancel arch. There still remains some Saxon work in the east and west walls of the nave. After the Battle of Hastings, West Horsley was one of the villages burnt down by William the Conqueror, but he did not destroy any churches, so the church remained.
---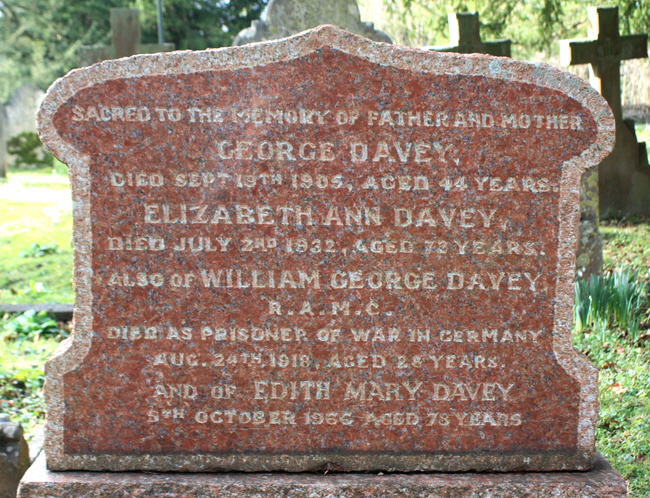 William Davey died as a Prisoner of War in Germany in 1918.
---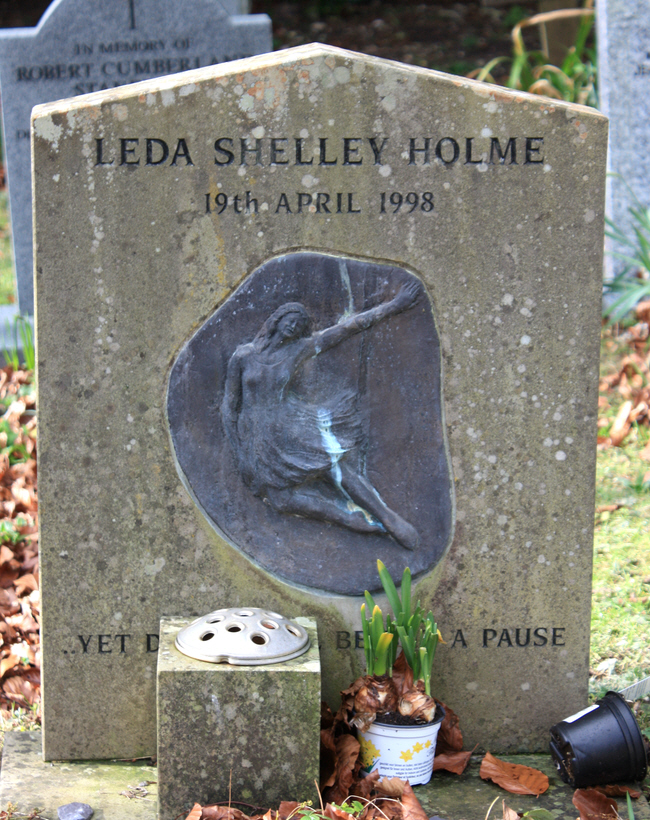 Leda appears to have a 3 dimensional engraving of a ballet dancer on her gravestone.
---
Claire Christine Nicholson and Martin Piers Nicholson - Ticklerton (Shropshire) and Daventry (Northhamptonshire), United Kingdom.
This page was last updated on February 7th 2016.