Martin Nicholson's Cemetery Project
St Andrew and St Mary, How Caple, Herefordshire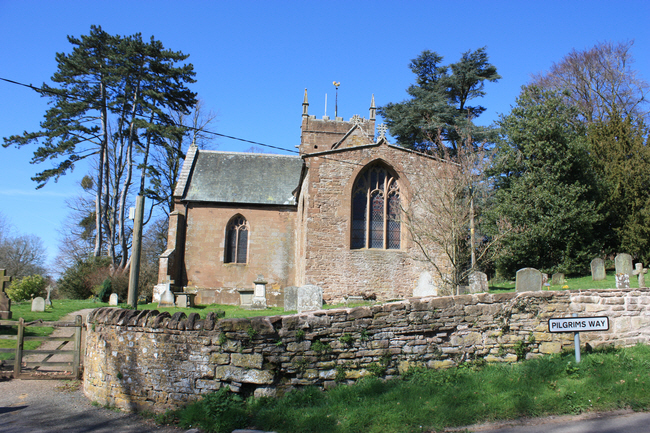 This parish church has a 14th century chancel. The west tower, nave and south transept date from 1693-5. Further restoration and alterations were carried out in 1889 and 1910-12 and during the 1920s and 30s.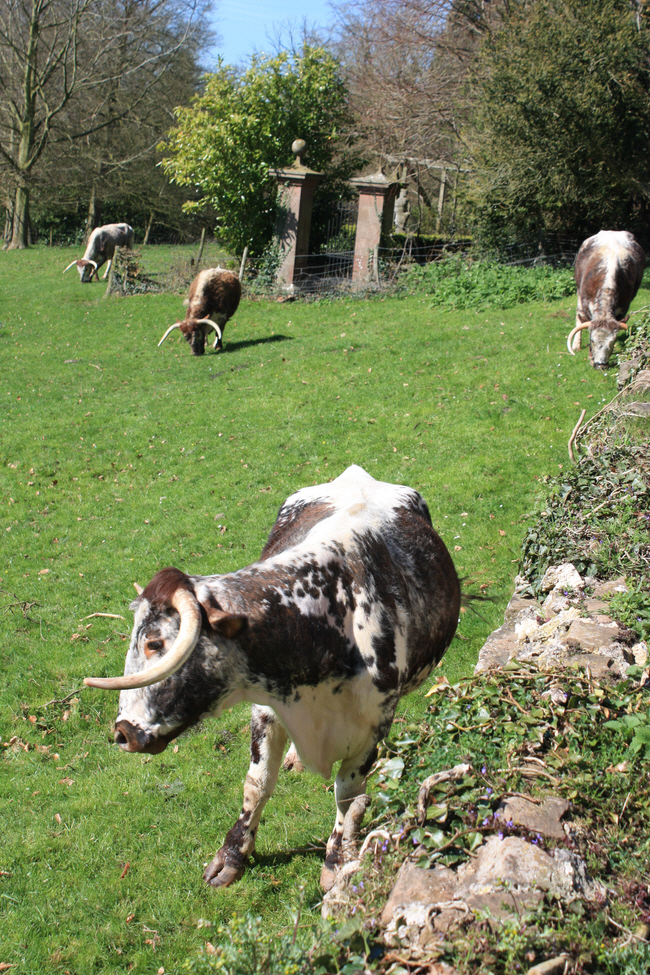 We were impressed by the horns on this rare breed of cattle grazing next to the churchyard.
---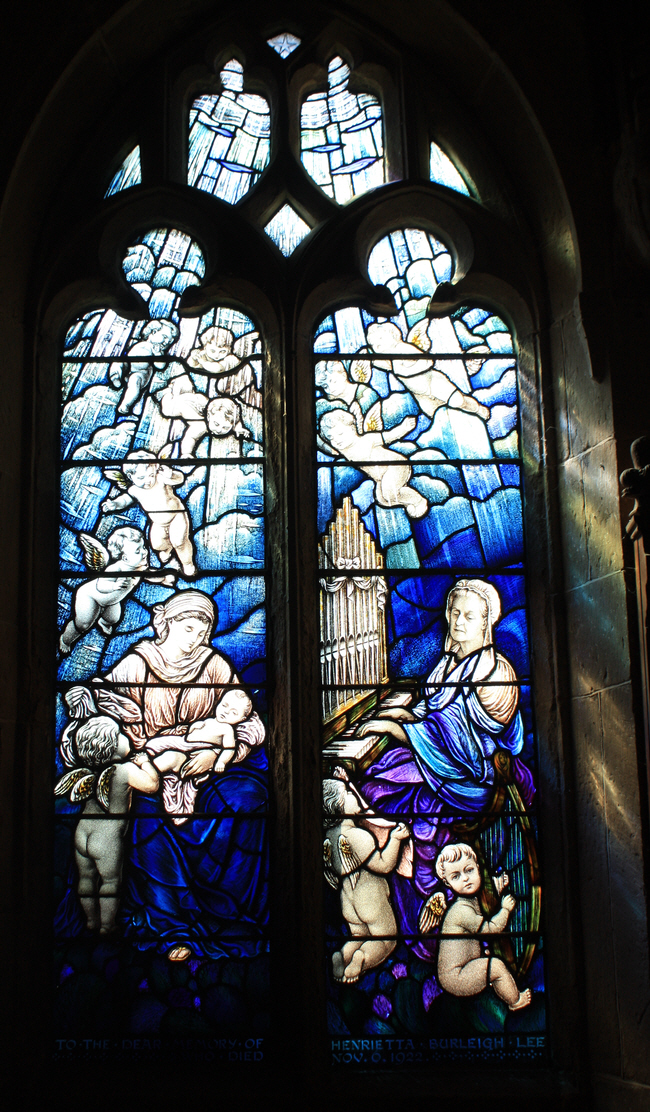 The lady playing the organ is presumably the person to whom the window is dedicated.
---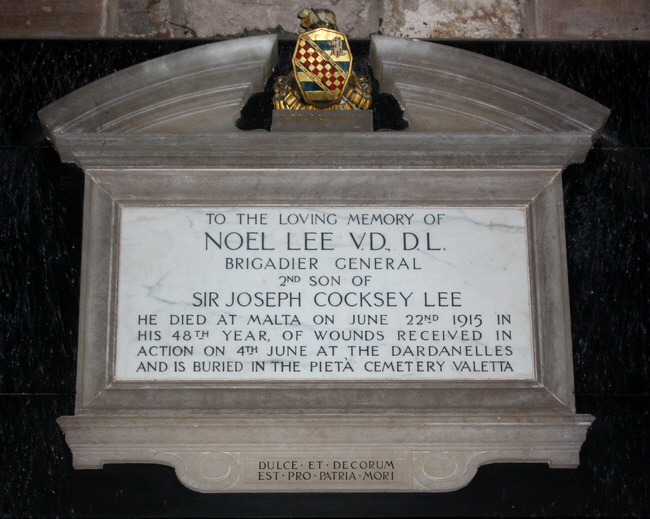 Brigader General Noel Lee died in Malta from wounds received in the Dardanelles campaign.
---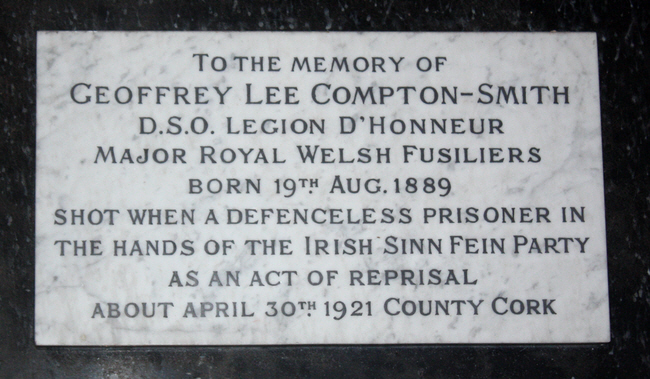 Major Geoffrey Lee Compton Smith was captured by Frank Busteed as he alighted from a train in Blarney Railway Station on April 16th 1921 and was held and hidden in the Donoughmore area for some weeks. Despite a massive search by the British he was not located. He was murdered shortly after four Irish terrorists were executed by the British Authorities.
---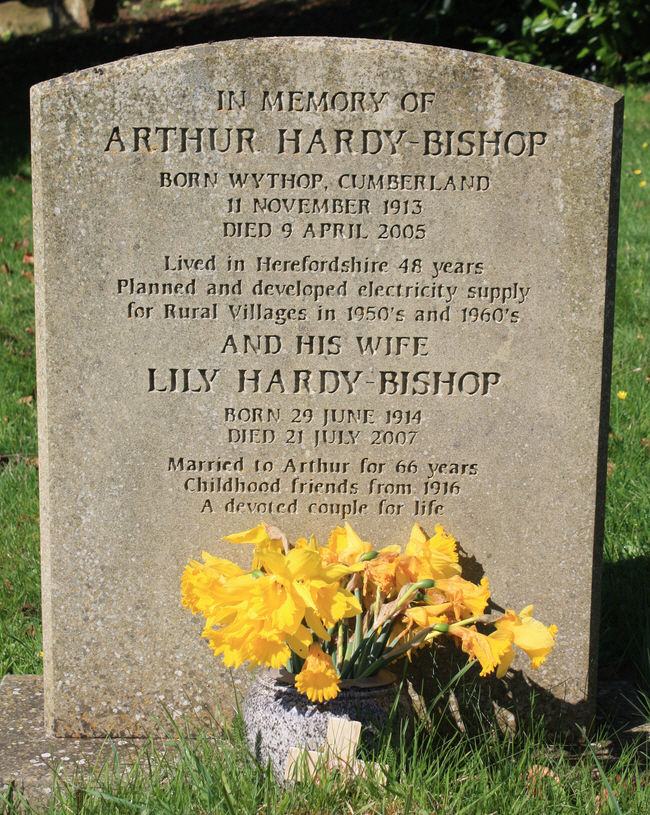 Arthur Hardy-Bishop planned and developed the electricity supply for rural villages. The apostrophes in "1950's" and "1960's" are not required!
---
Claire Christine Nicholson and Martin Piers Nicholson - Ticklerton (Shropshire) and Daventry (Northowcapleshire), United Kingdom.
This page was last updated on April 6th 2015.