Martin Nicholson's Cemetery Project
St Mary, Sarnesfield, Herefordshire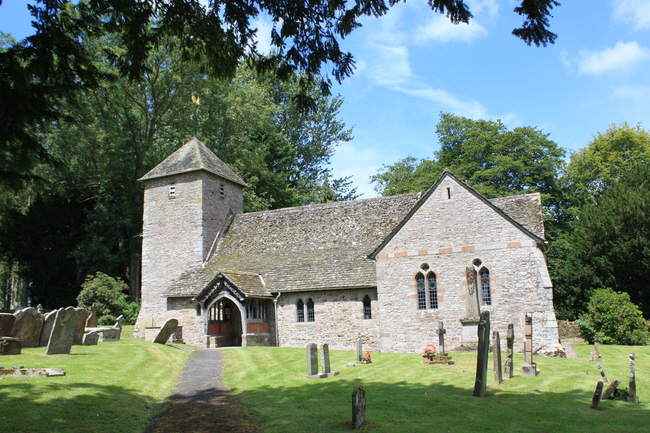 The church was on a busy road and although it was easy to see when driving from the south-west driving from the north-east was a very different matter!
---

This cross had been removed from France to rural Herefordshire.
---
Martin Nicholson - Shropshire, United Kingdom.
This page was last updated on July 9th 2014.