Martin Nicholson's Cemetery Project
St John the Baptist, Aston Ingham, Herefordshire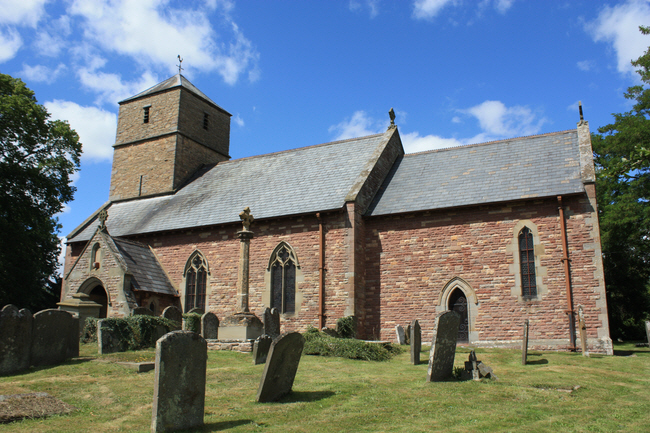 Originally 12th century, the church of St. John the Baptist at Aston Ingham was rebuilt in the late nineteenth century. In 1890, the church was in the hands of the builders to undergo a thorough restoration up to the sum of £1000. People were asked to gift a new east window, reredos, altar rail, and above all the removal of the tower and rebuilding of same. The builder was Mr. Smith of Weston under Penyard.
---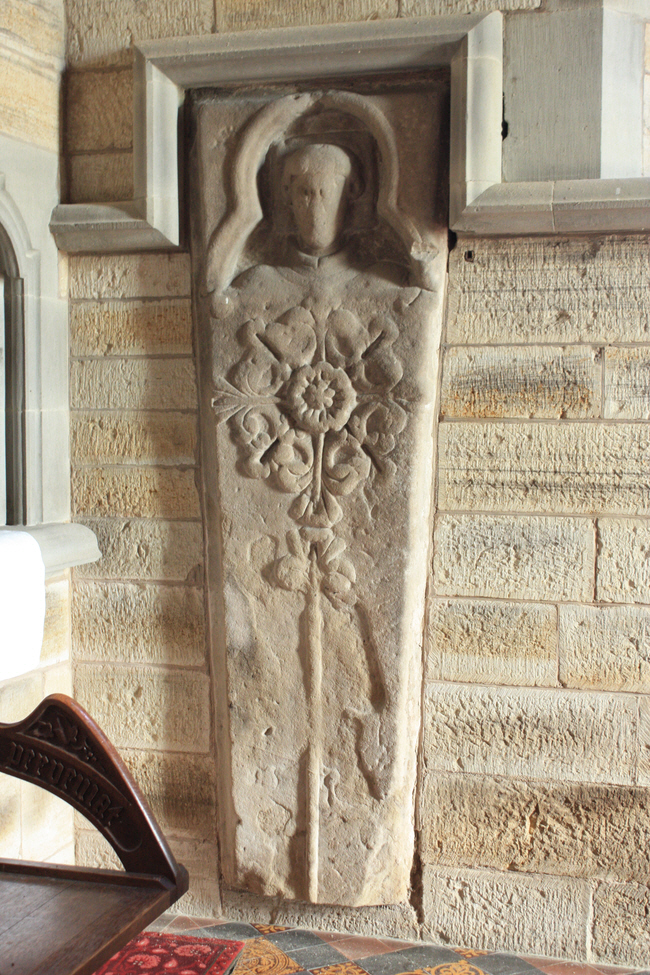 An unusual coffin lid that depicts a human head with the body of a plant.
---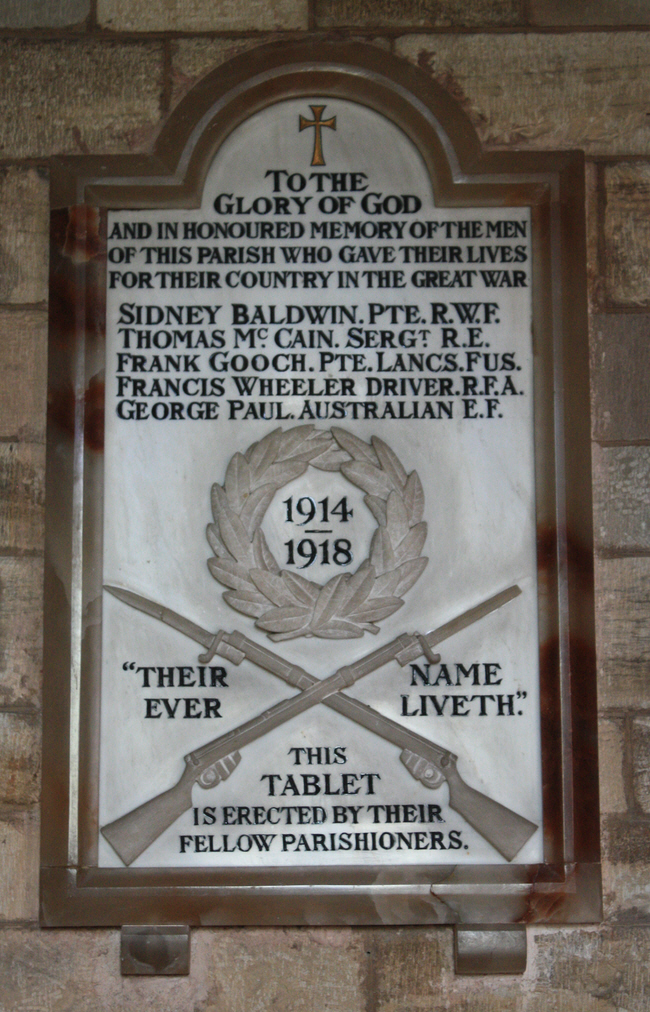 An ornate and attractive memorial plaque inside the church remembers the war-dead of the parish.
---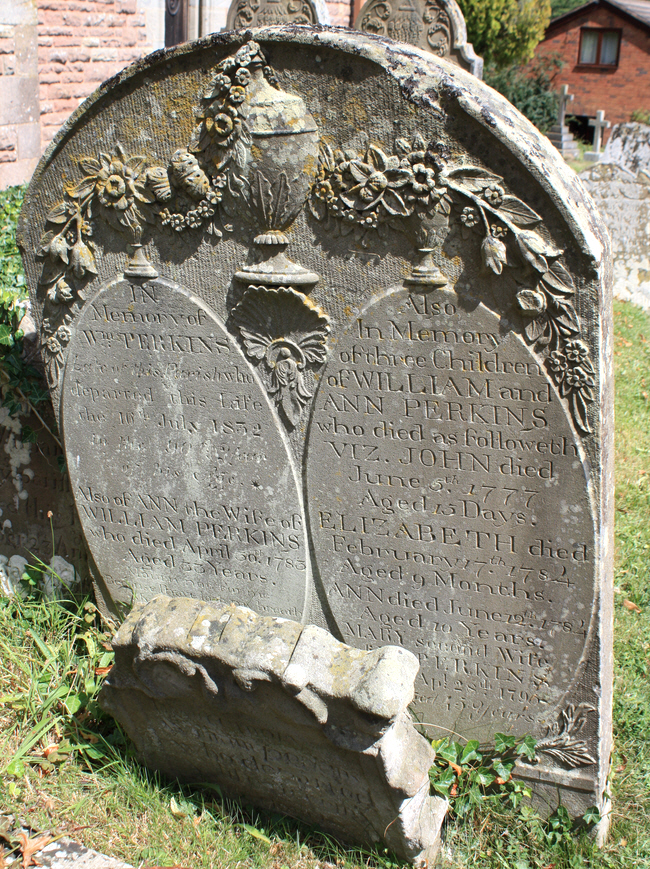 Three children of Ann and William Perkins died young. After over 240 years the text is still completely legible.
---
Thomas Goodwin "For over 50 years a faithful servant in the Rectory family".
---
Claire Christine Nicholson and Martin Piers Nicholson - Ticklerton (Shropshire) and Daventry (Northhamptonshire), United Kingdom.
This page was last updated on July 30th 2015.