Martin Nicholson's Cemetery Project
Ipswich Cemetery, Suffolk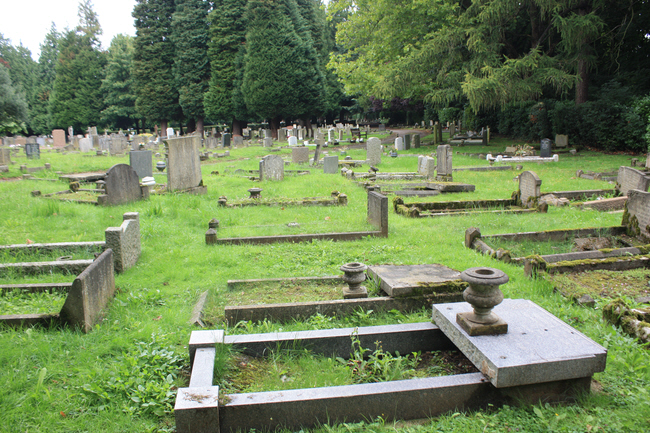 A general view of the large cemetery that we didn't fully survey. We visited to look for family graves so these other finds were a bonus.
---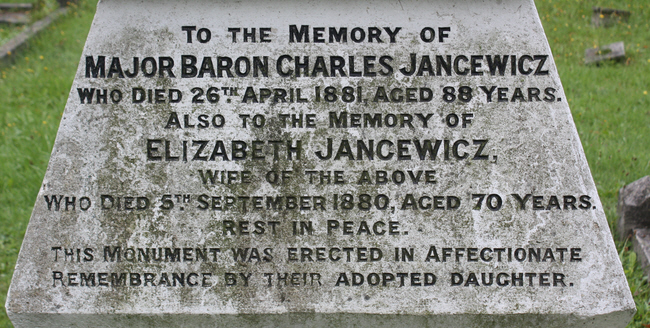 It is unusual to find a specific mention of a child being adopted.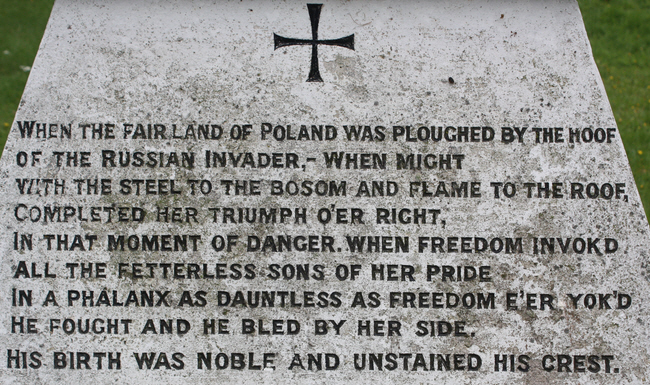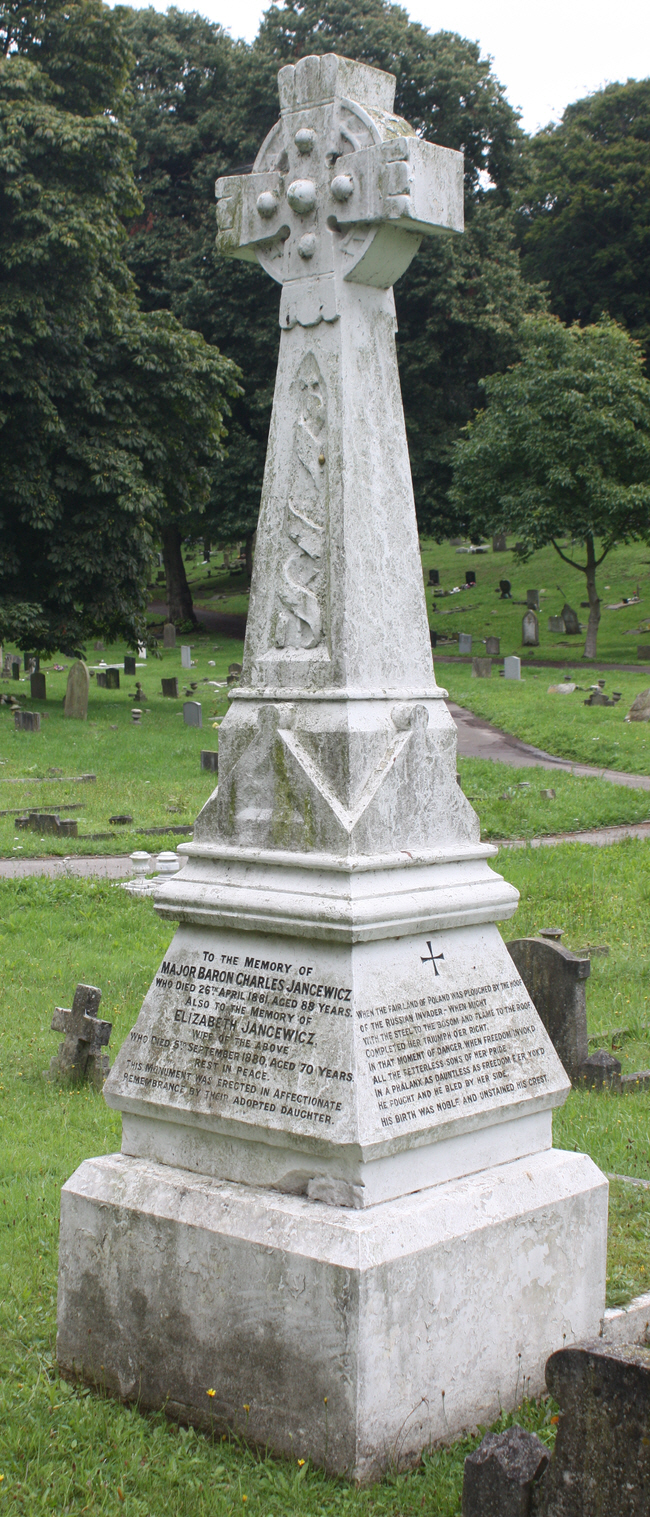 ---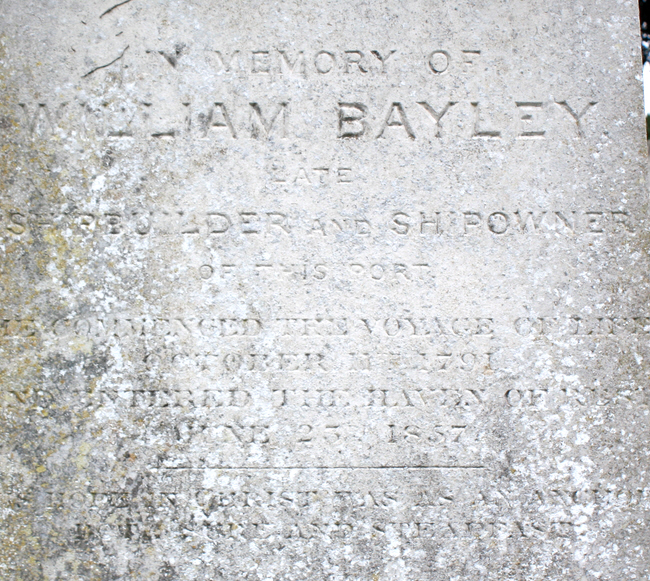 William Bayley was a Shipbuilder and Ship Owner.

---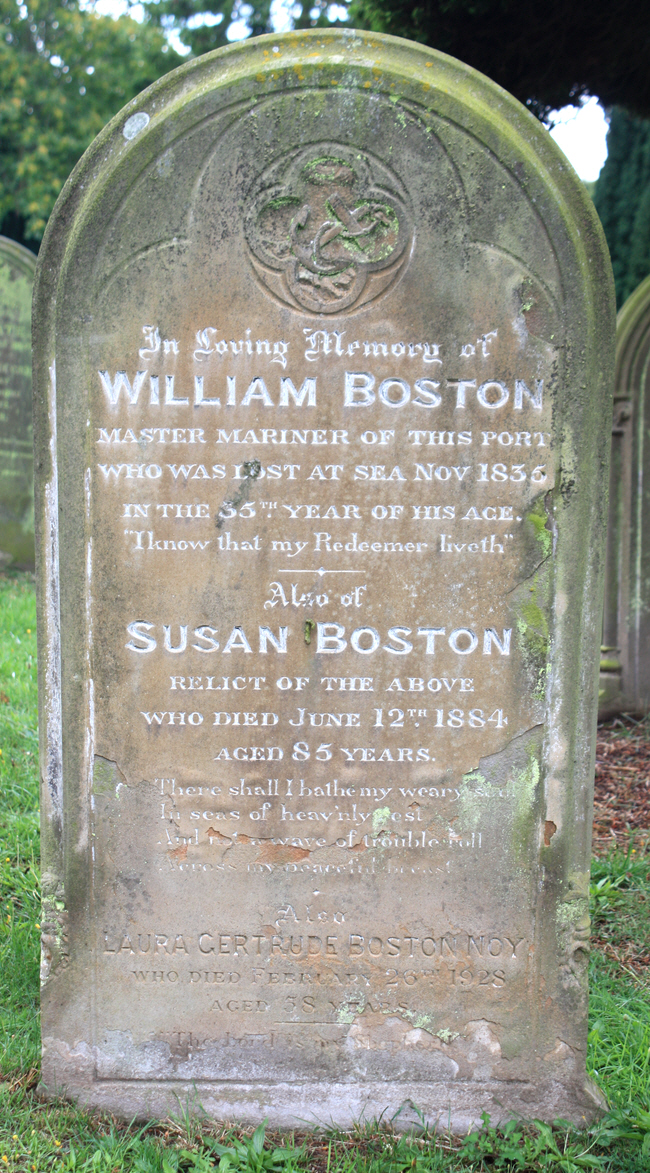 William Boston was lost at sea in November 1835. He was aged 35.
---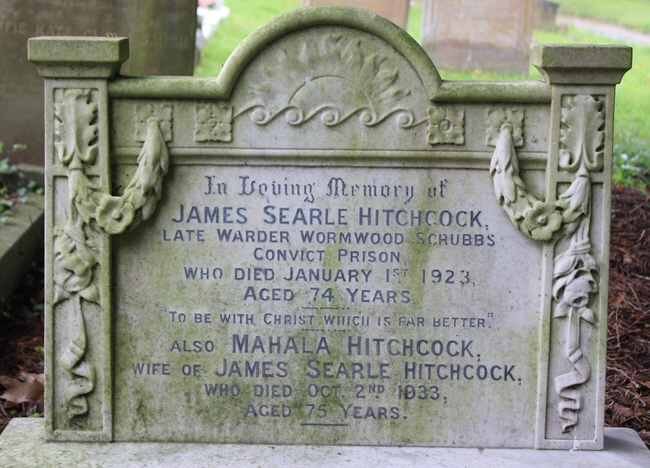 James Hitchcock was a Warder at Wormwood Scrubbs (sic) Convict Prison.
---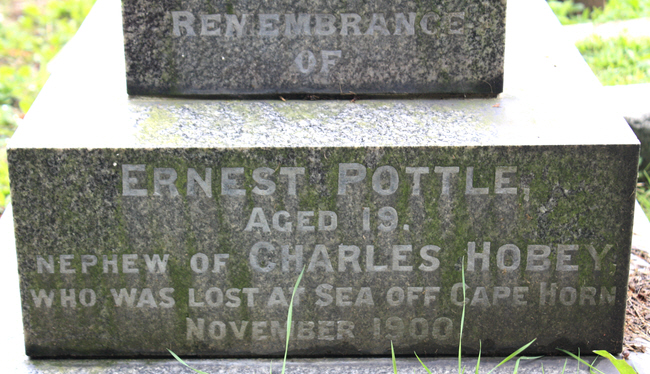 Ernest Pottle was lost at sea off Cape Horn in 1900.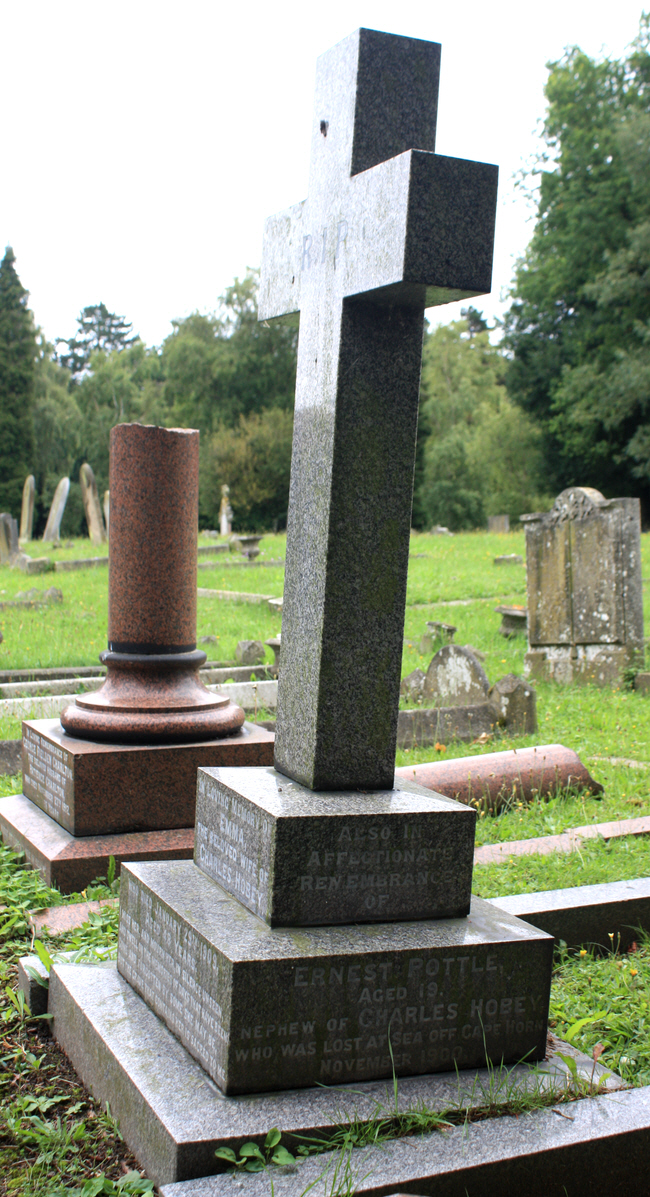 ---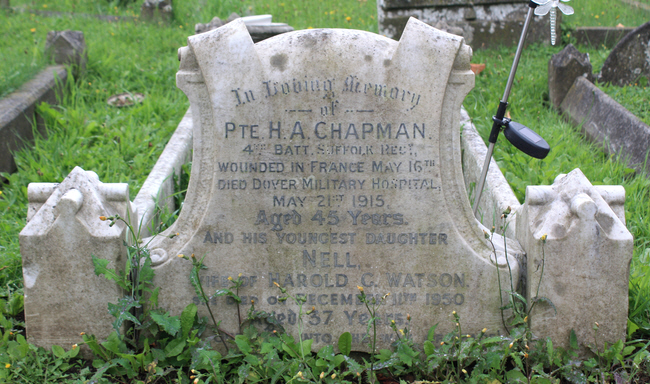 Private Chapman died at Dover Military Hospital.
---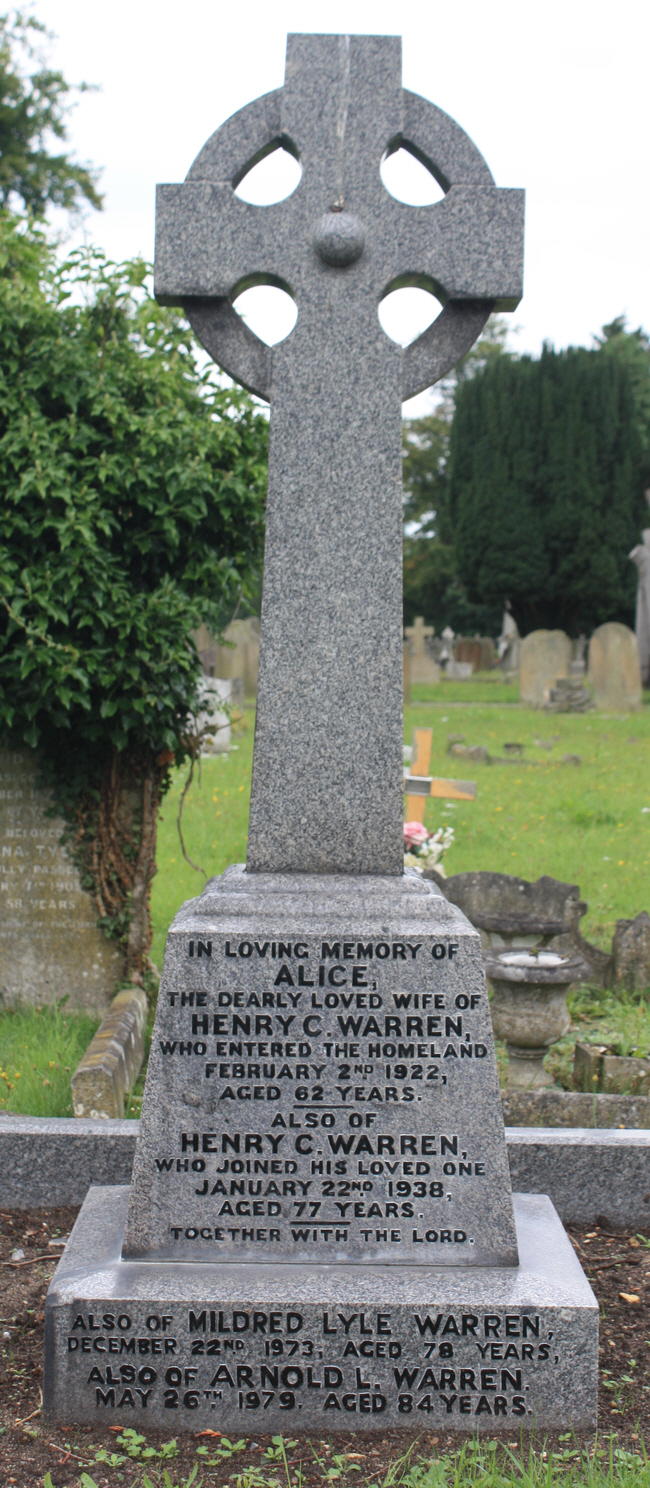 Alice "entered the homeland" in February 1922.
---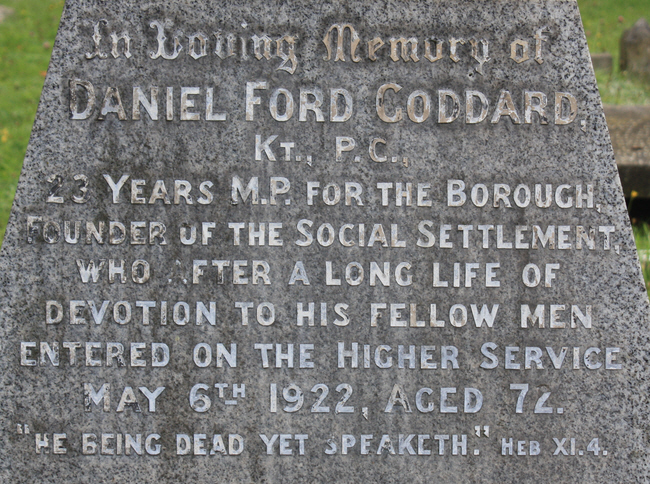 Sir Daniel Ford Goddard PC (17 January 1850 – 6 May 1922) was a British civil engineer, businessman and Liberal Party politician who served as a Member of Parliament (MP) for Ipswich from 1895 to 1918.

---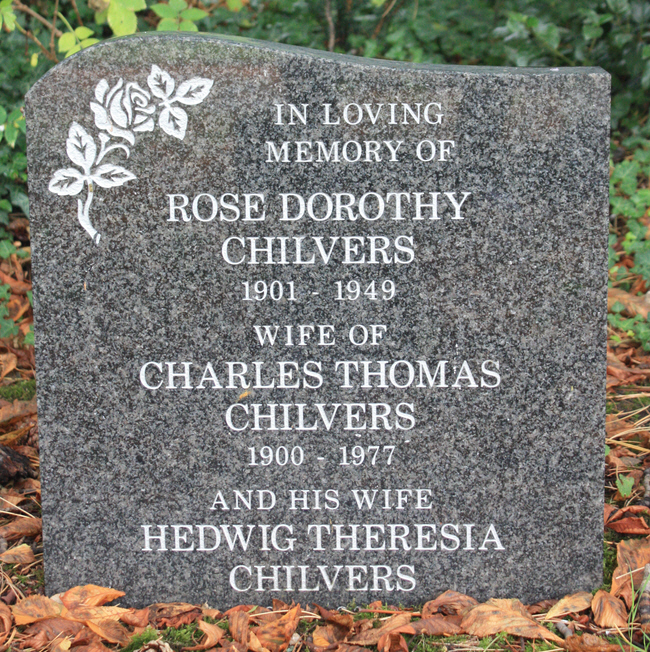 Hedwig is a very unusual given name.
---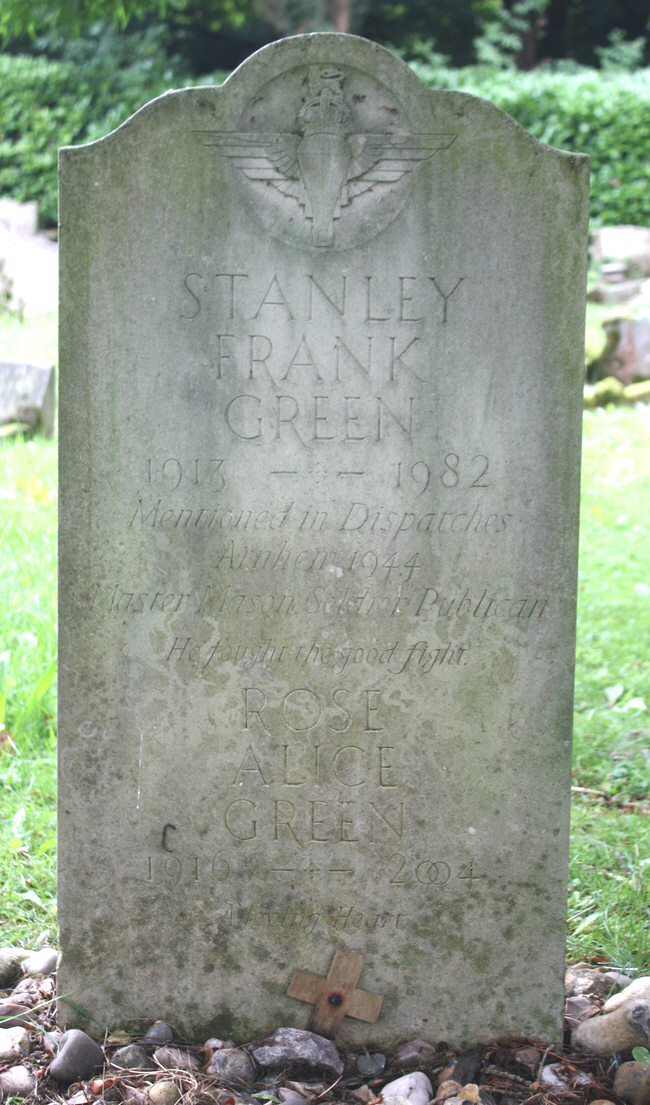 Stanley Green was a Master Mason, Soldier and Publican.
---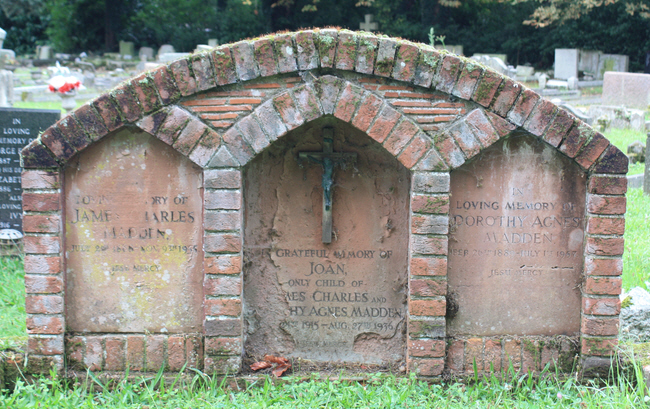 This is an unusual brick-based design.
---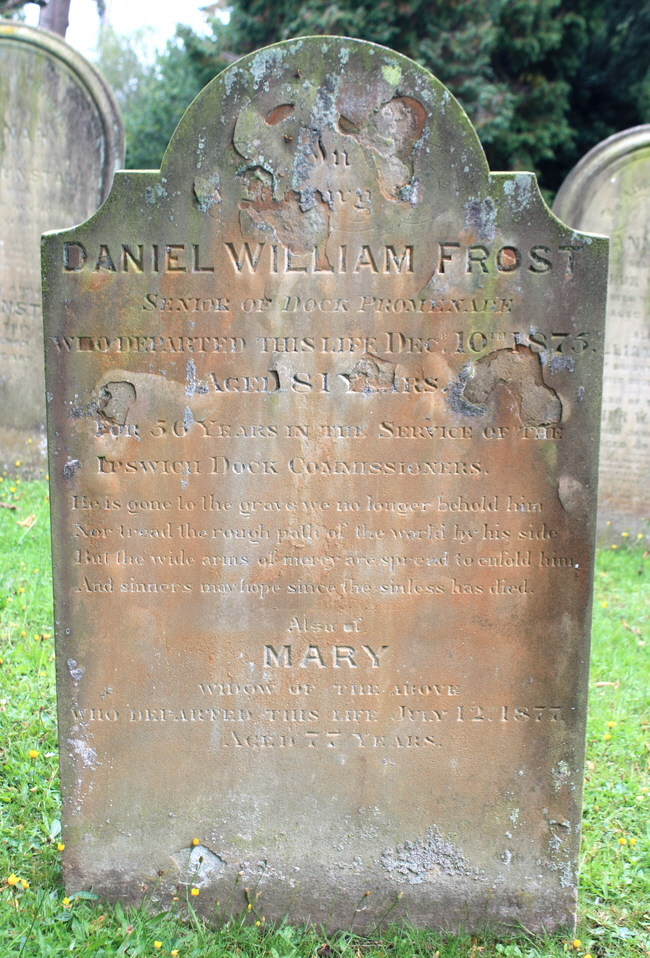 Daniel Frost served with the Ipswich Dock Commissioners for 56 years.
---
John Barnaro was killed in a boiler explosion.
---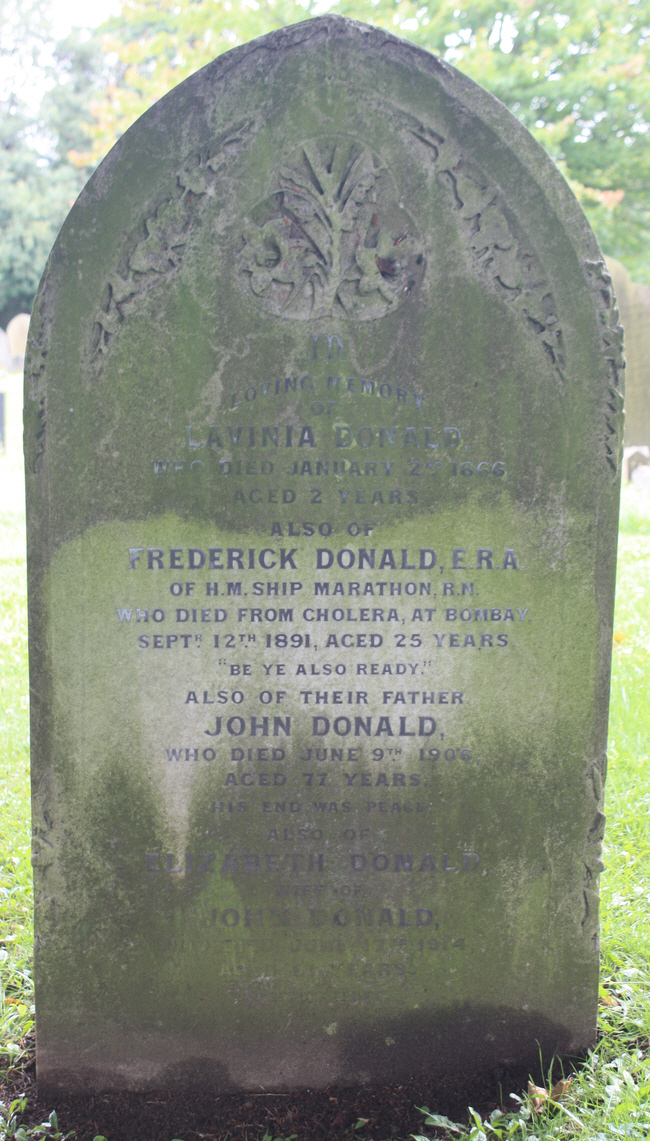 Frederick Donald died of Cholera at Bombay. He had been serving on H.M. Marathon which was one of five second class protected cruisers of the Medea class completed for the Royal Navy in 1889 and 1890.
---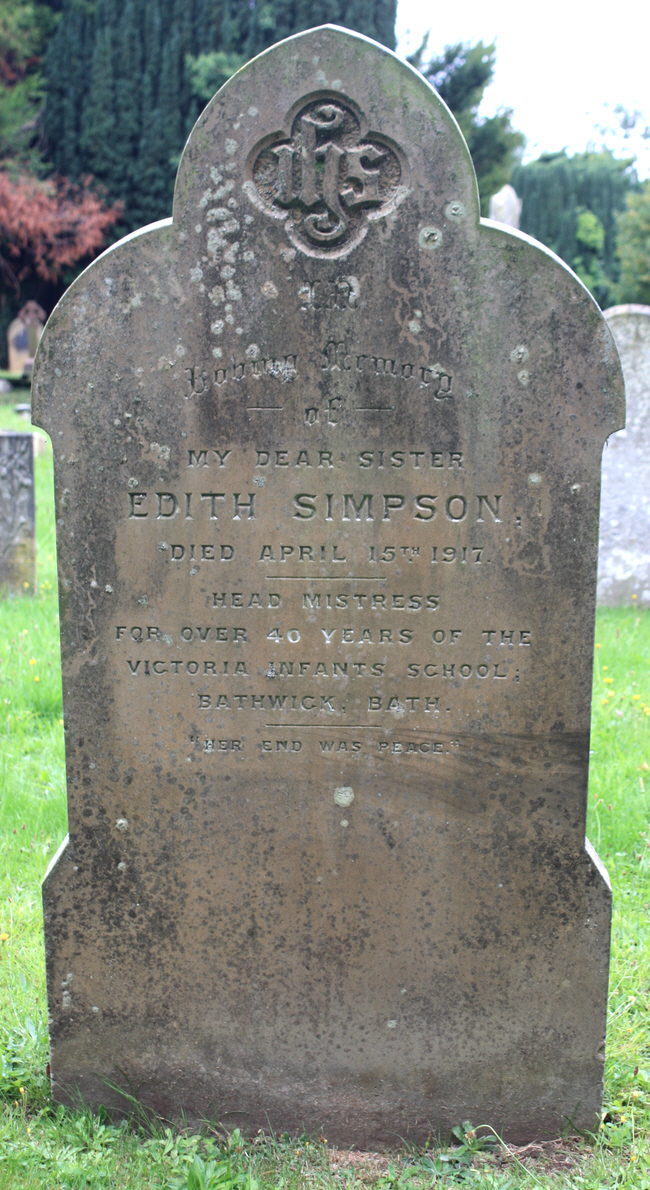 Edith Simpson served as Head Mistress of the Victoria Infants School for over 40 years.
---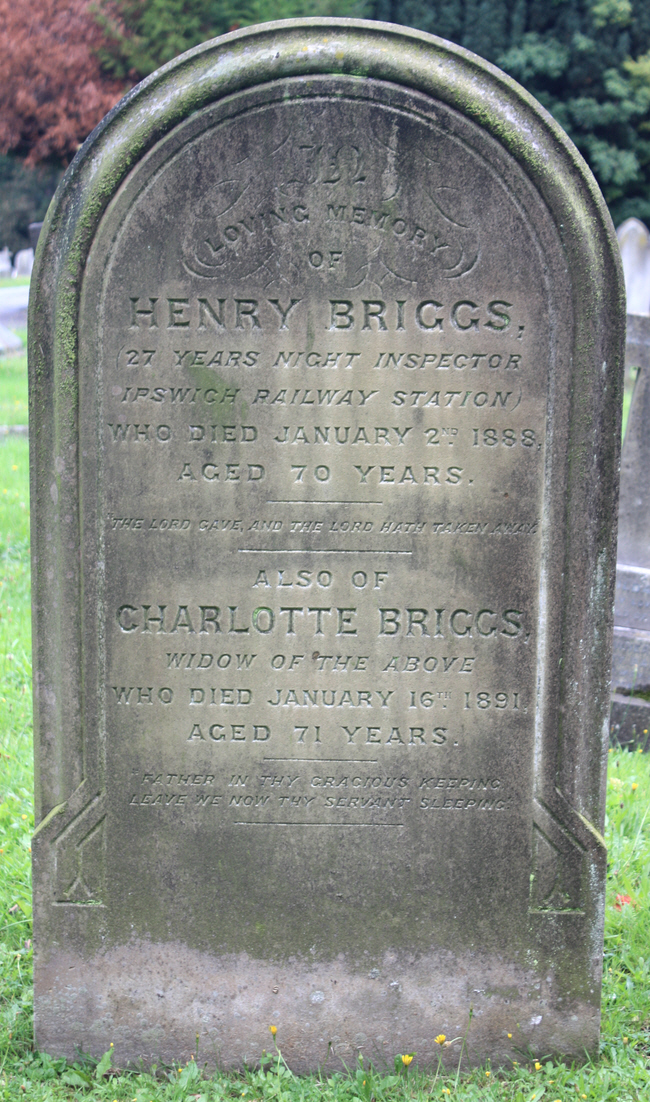 Henry Briggs was Night Inspector at Ipswich Railway Station for 27 years.
---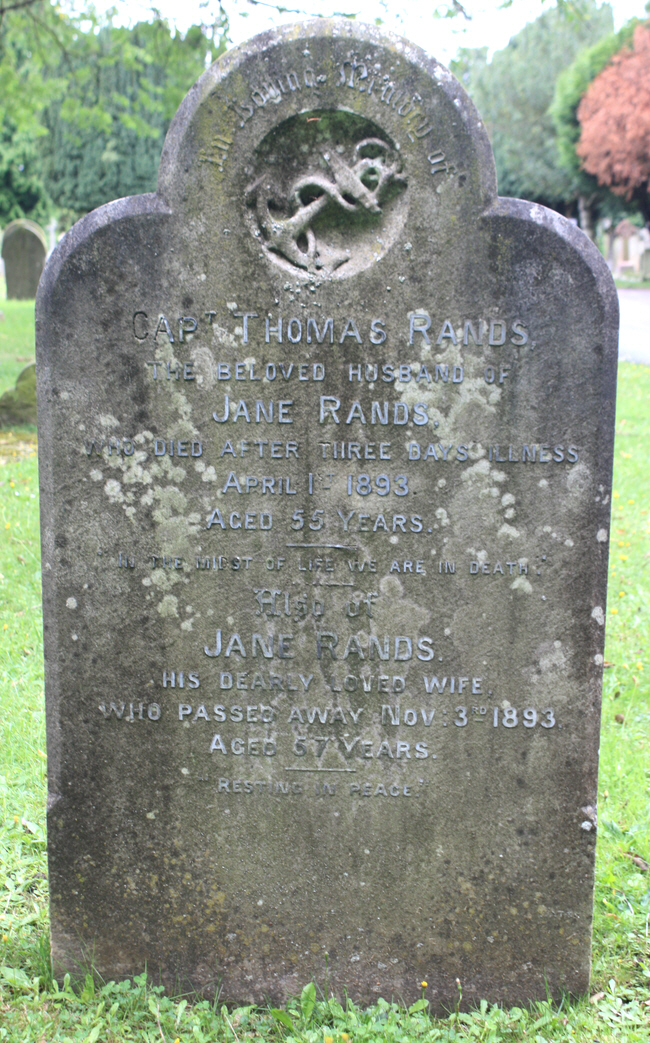 Thomas Rands "died after three days illness".
---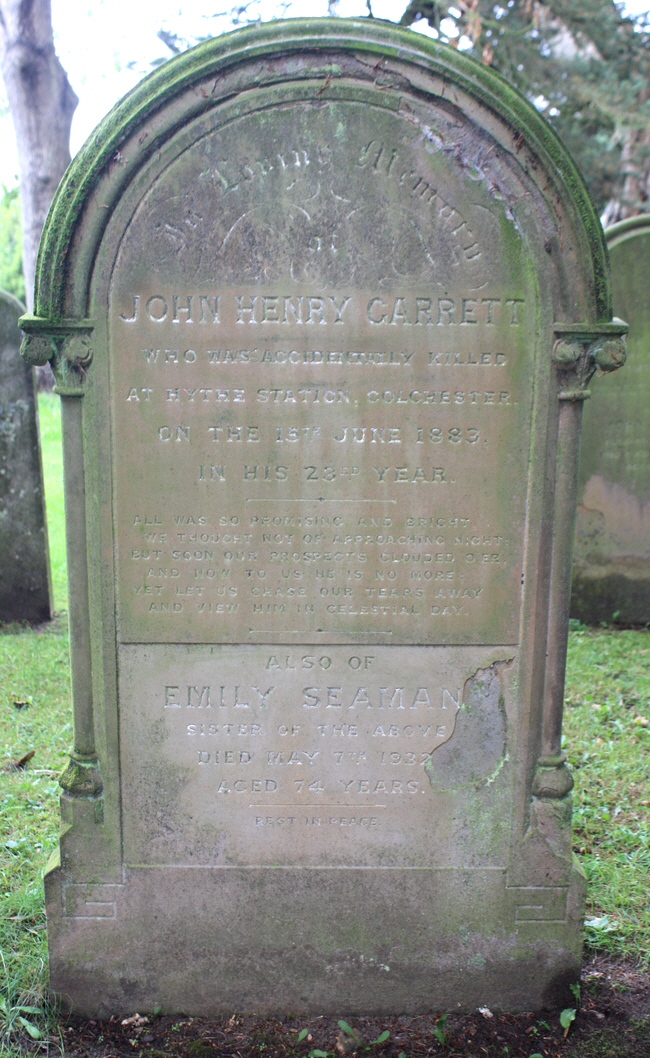 John Garrett was "accidentally killed at Hythe Station, Colchester". The mason had a few problems with one word, can you spot it?
---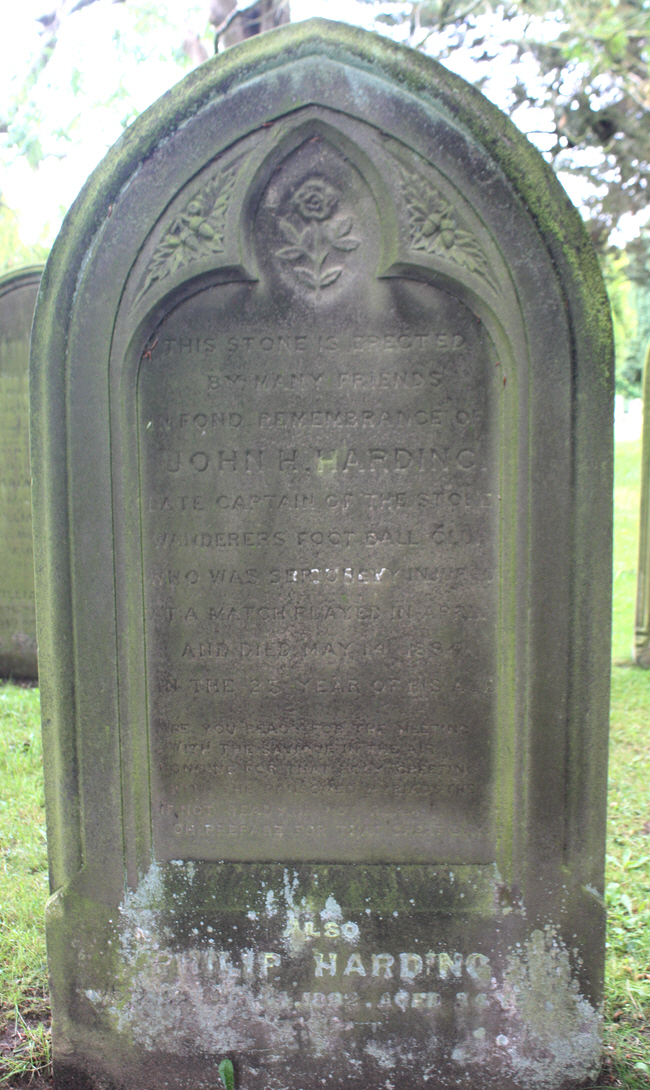 John Harding was Captain of the Stoke Wanderers Football Club.
---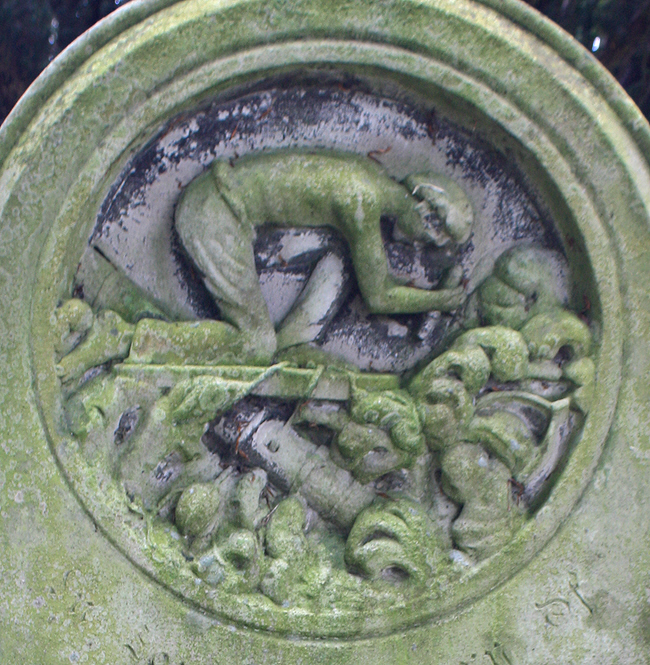 Thomas Brinkley was a Water Bailiff. The top section of the memorial appears to show him at work.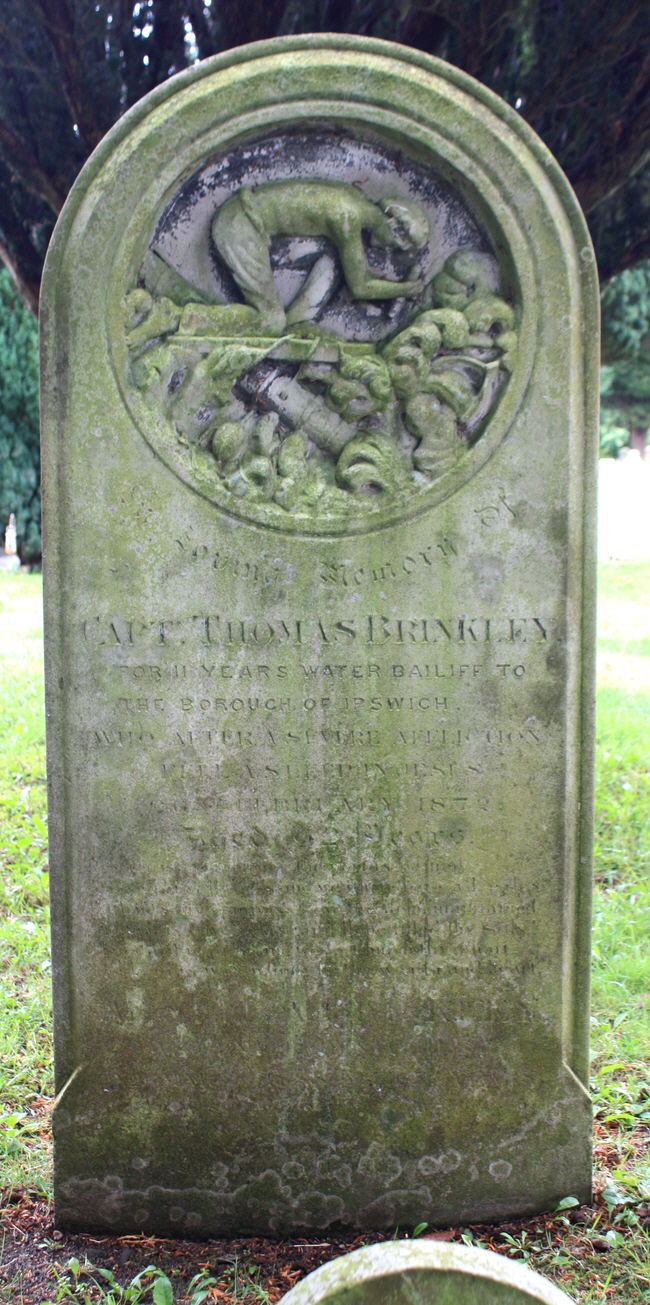 ---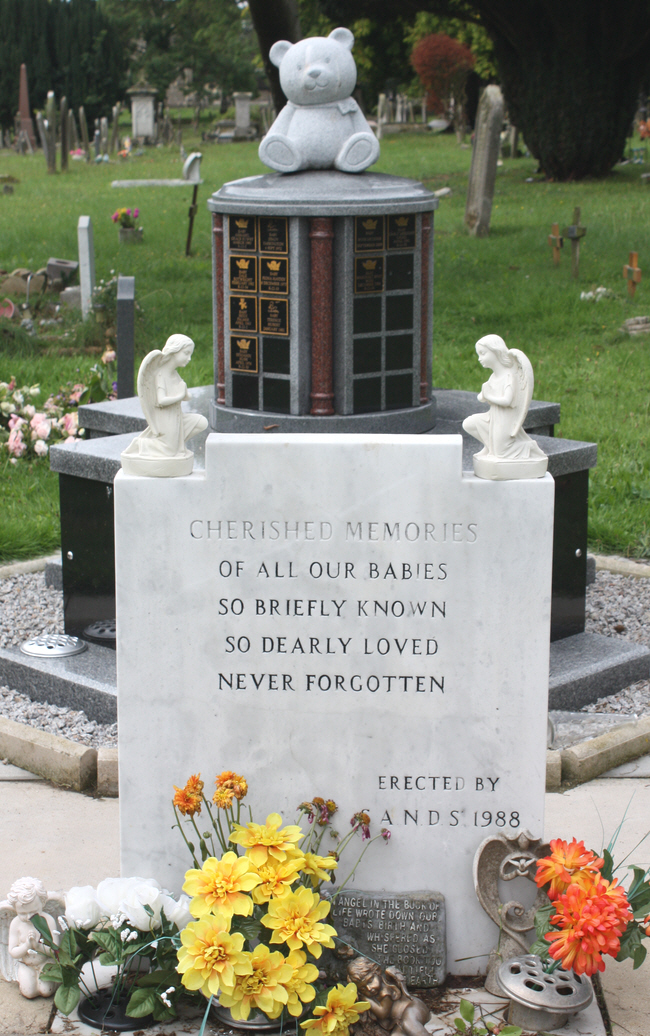 This was the central feature of a small childrens' cemetery.
---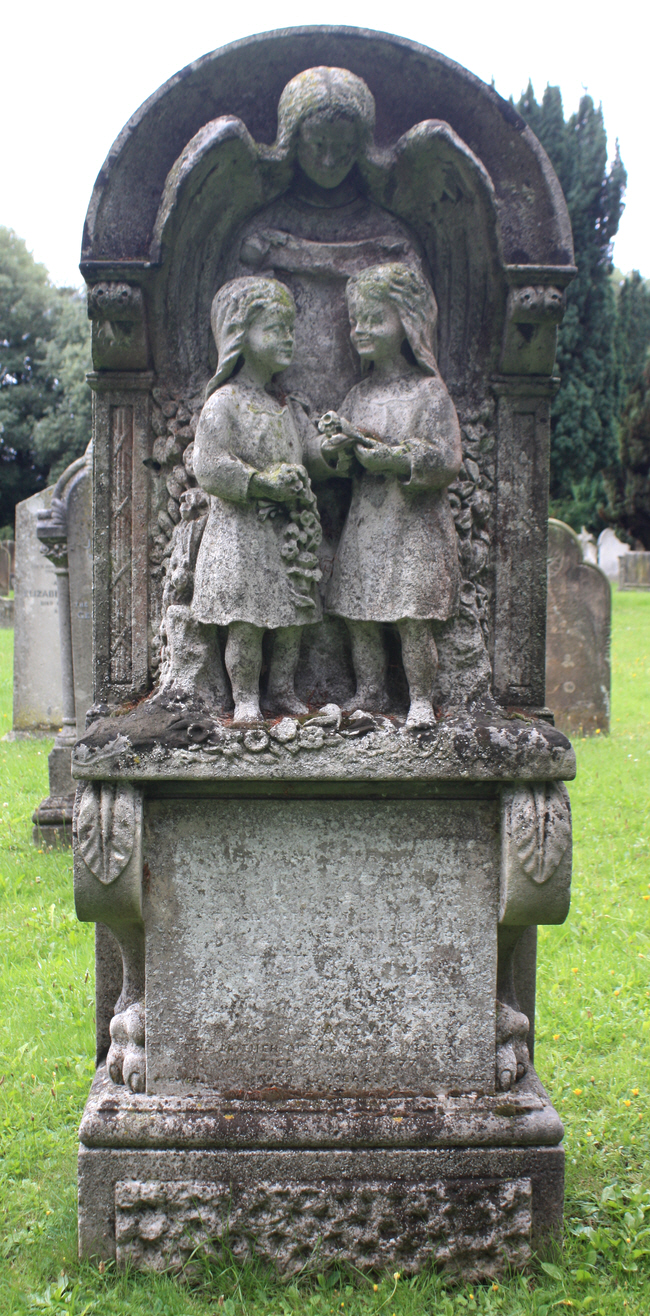 The charming statues have outlasted the text on this memorial.
---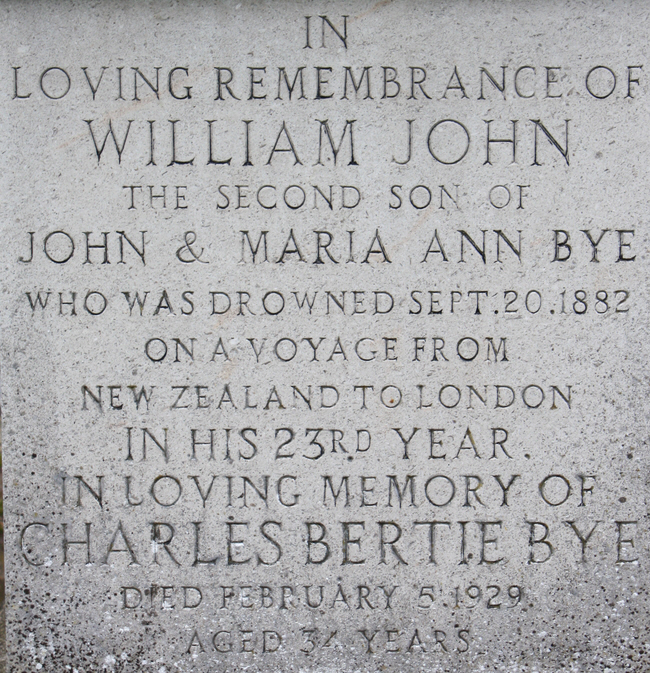 William Bye was drowned on a voyage from New Zealand to London in 1882 and his brother Jospeh was drowned in the Pentland Firth in 1878.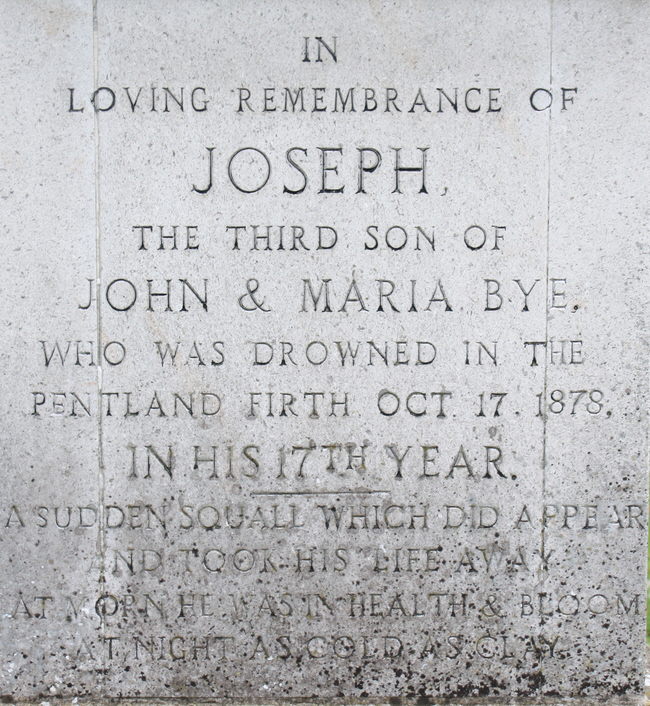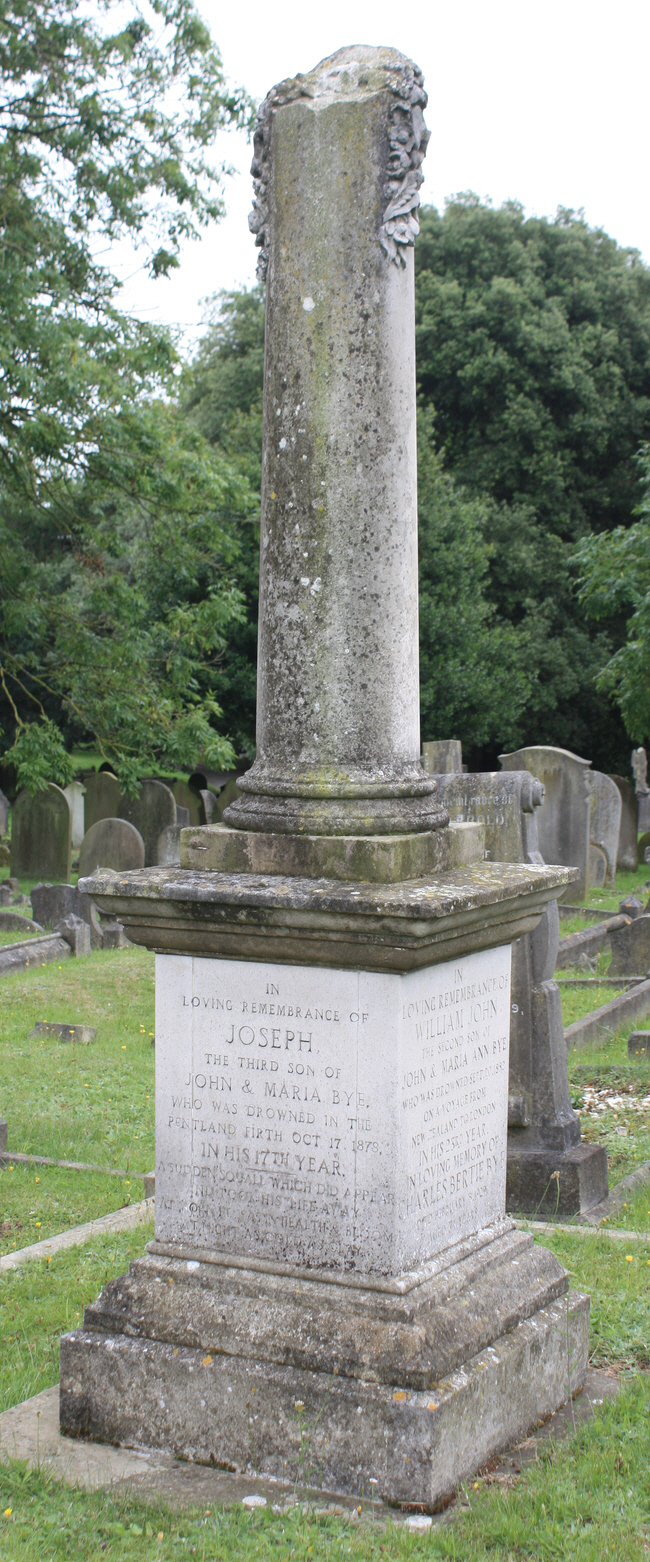 ---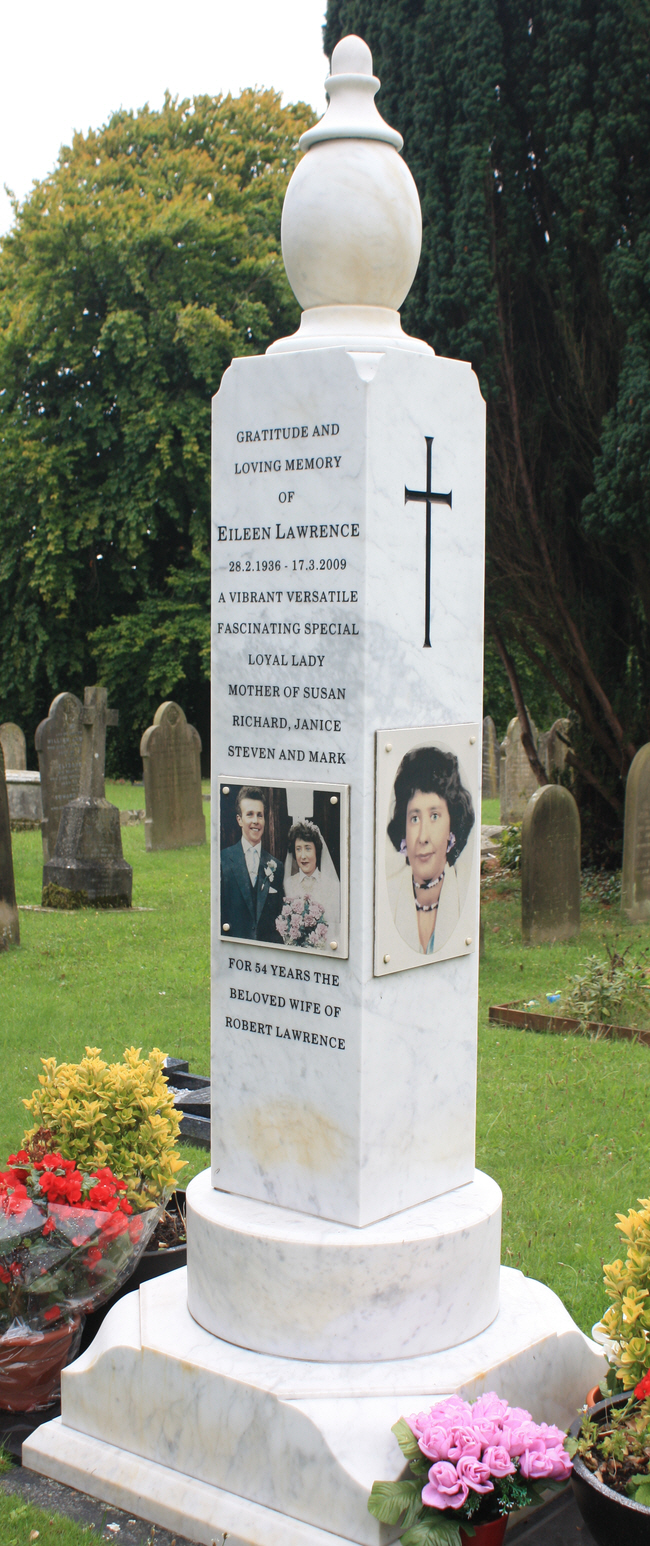 A wonderful design that reflects great credit on all concerned.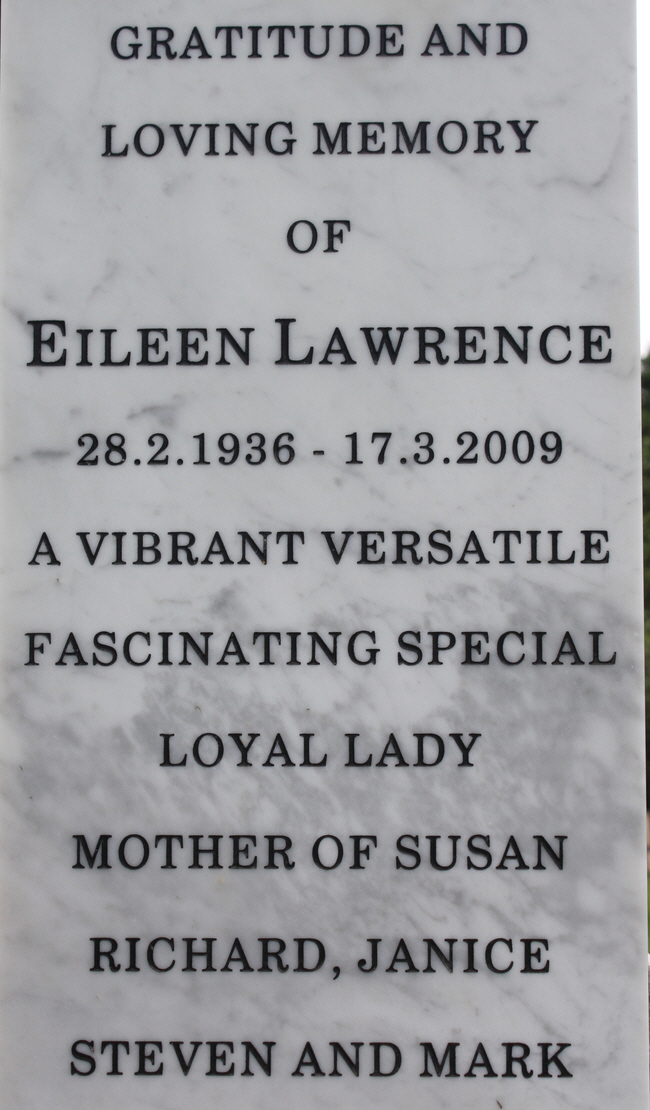 ---
The Second World War Military Cemetery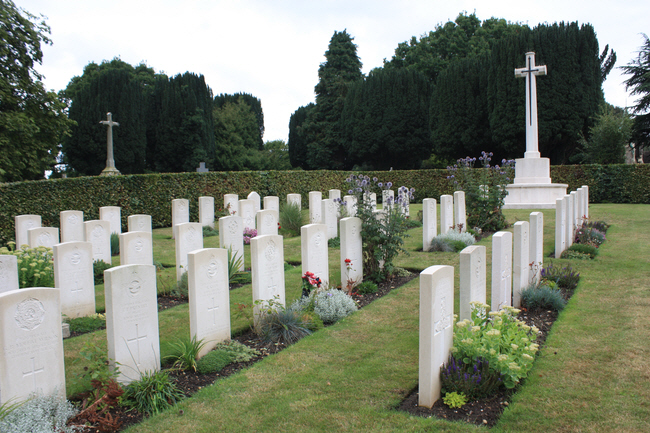 ---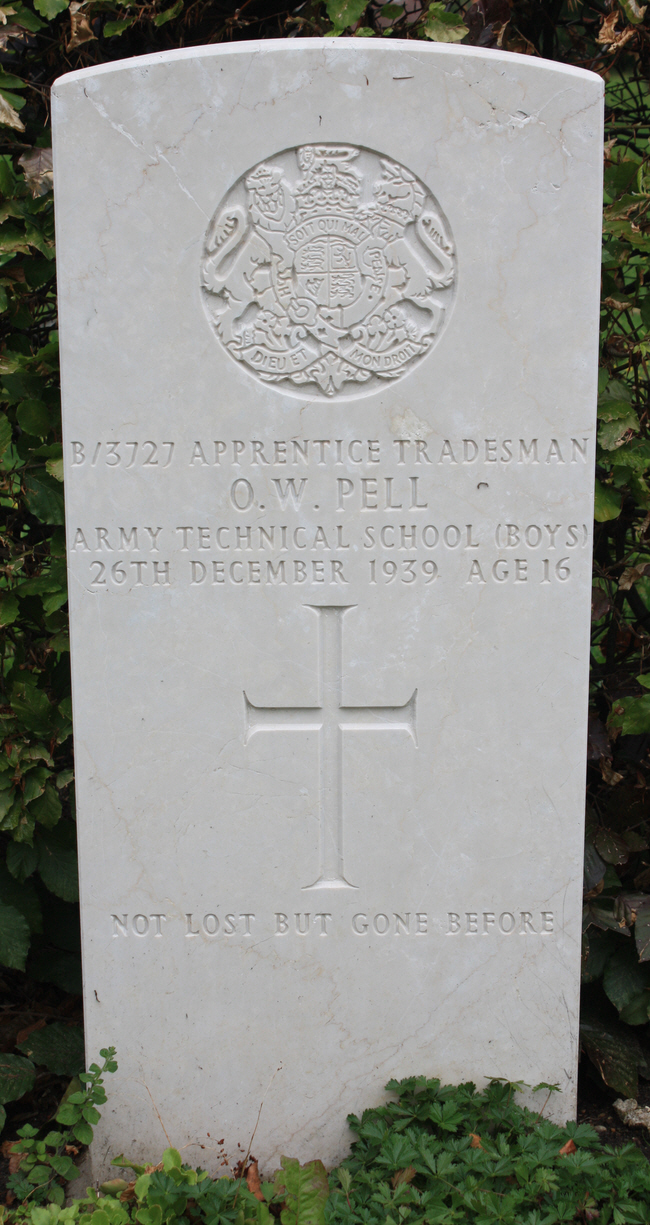 O. W. Pell was an Appentice Tradesman - a "rank" we seldom find on a war grave.
---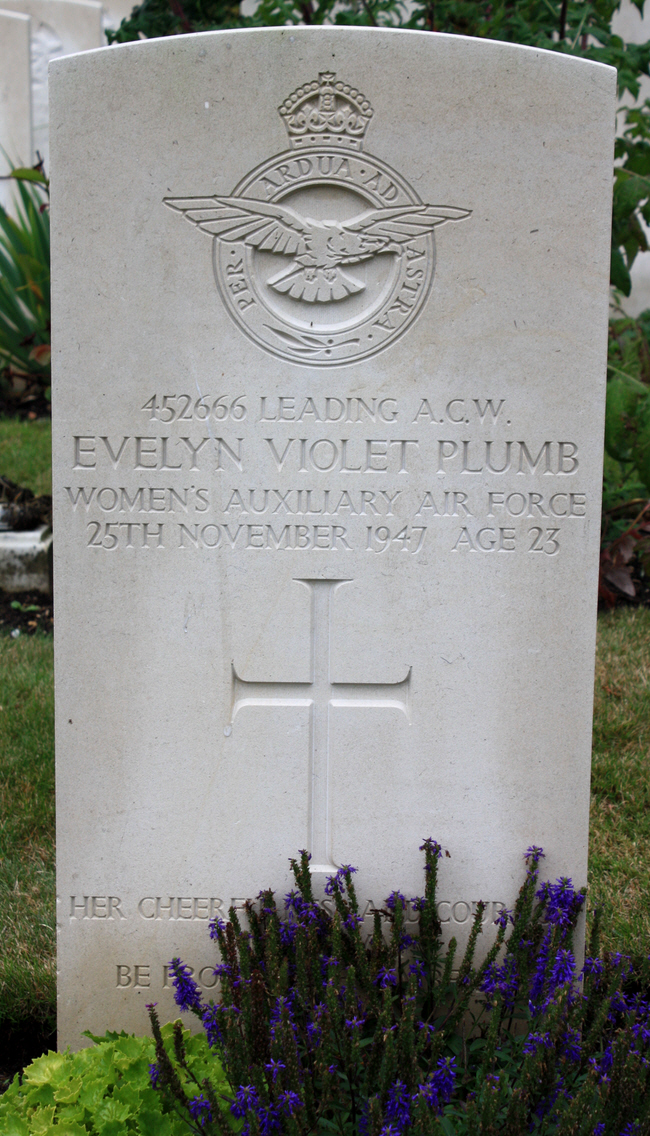 Evelyn Plumb served with the Women's Auxiliary Air Force.
---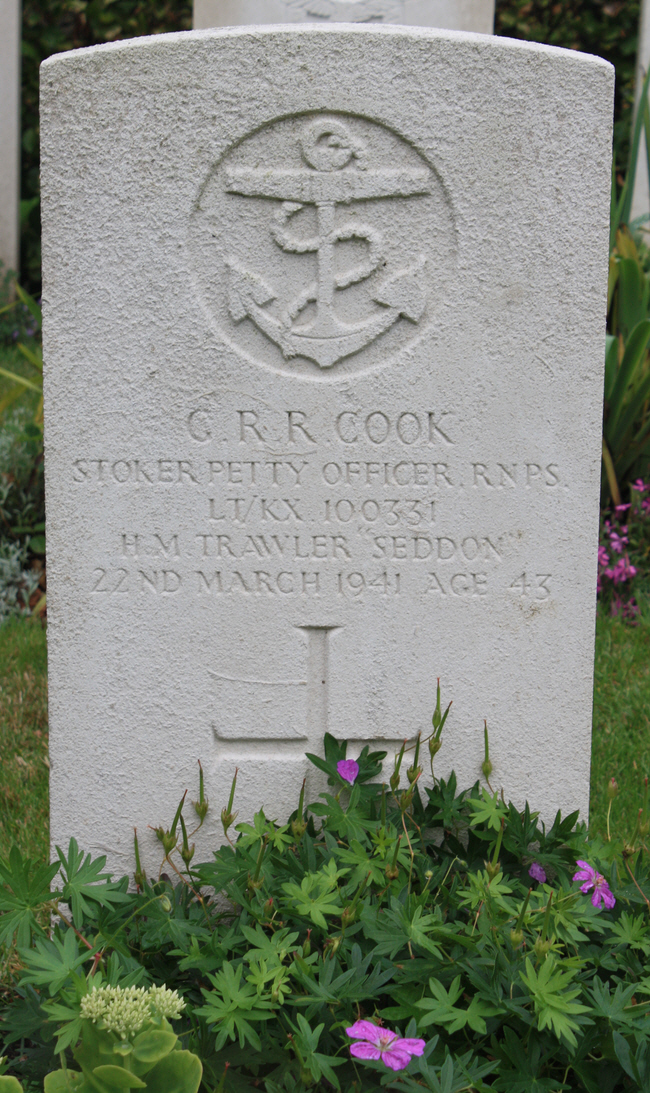 G. R. R. Cook served on the Trawler Seddon.
---
The First World War Military Cemetery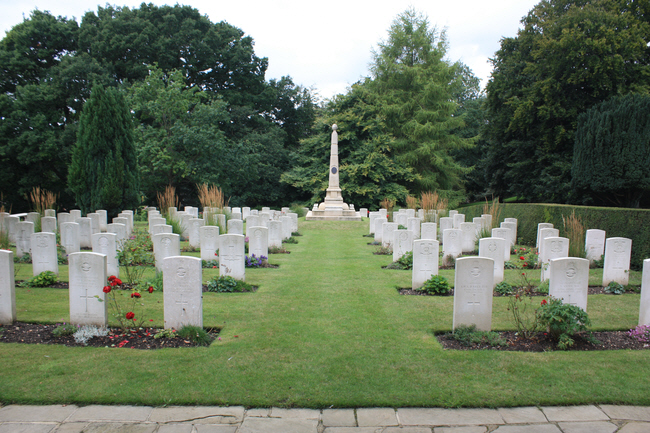 ---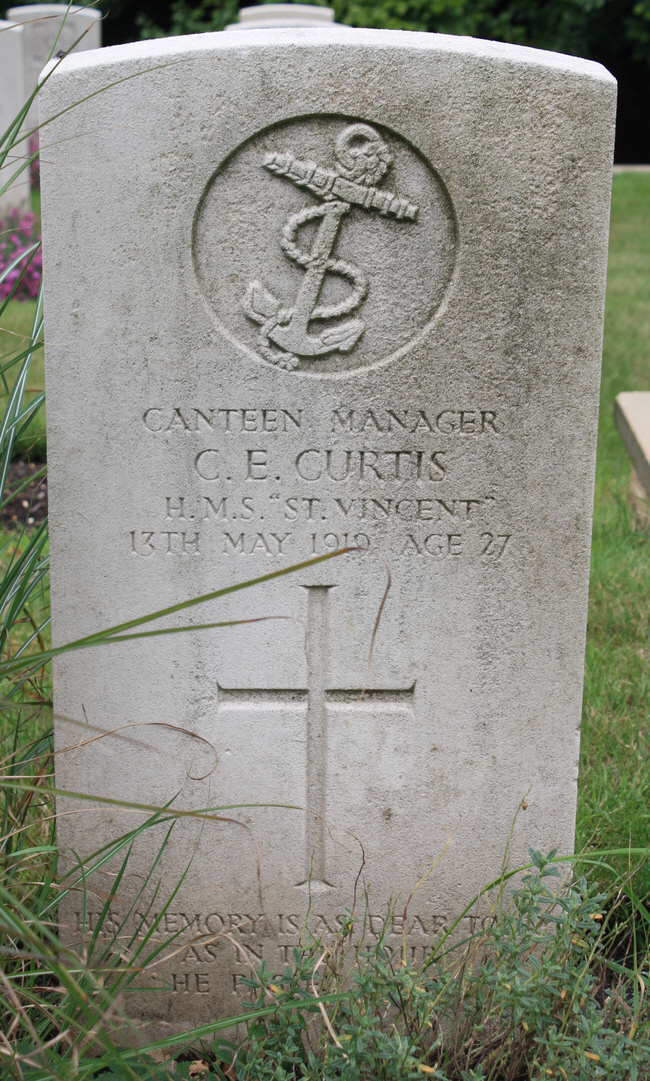 Canteen Manager is an unusual "rank" to find on a war grave.
---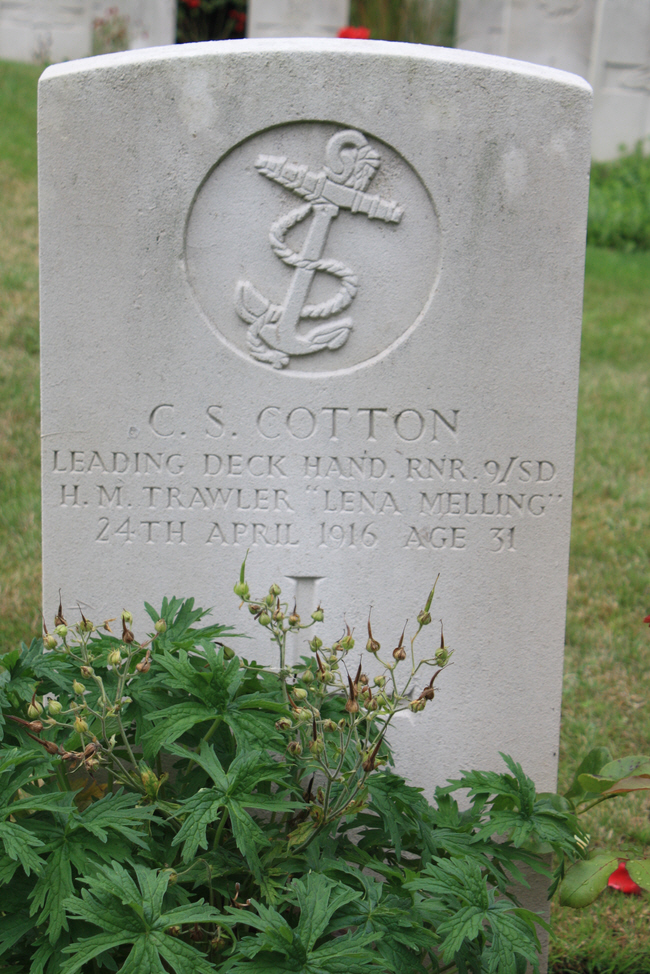 C. S. Cotton served on the Trawler Lena Melling.
---
W. Lord served under an alias as did A. R. W. Roberts.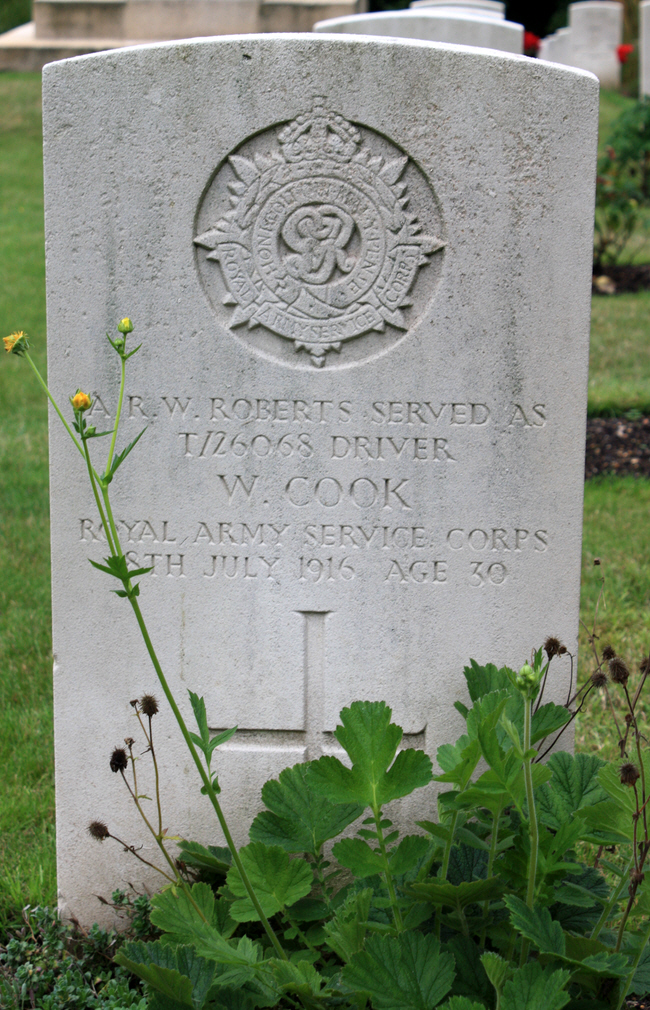 ---
Claire Christine Nicholson and Martin Piers Nicholson - Ticklerton (Shropshire) and Daventry (Northhamptonshire), United Kingdom.
This page was last updated on Aug 10th 2017.