Martin Nicholson's Cemetery Project
Barnoon Cemetery, St Ives, Cornwall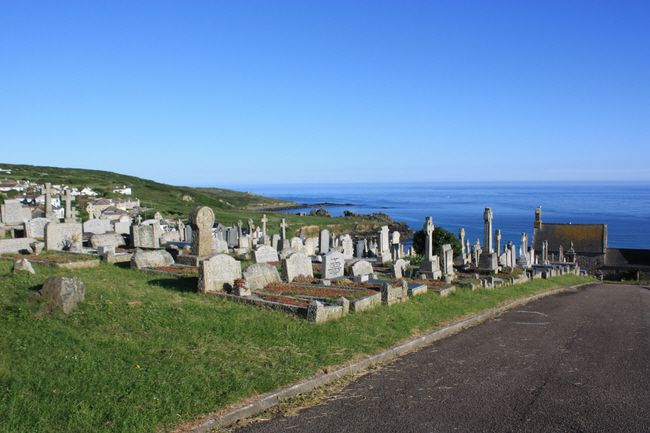 We surveyed this cemetery in two visits - one before breakfast and one between breakfast and meeting up with family members at 10:30AM. What dedication!
---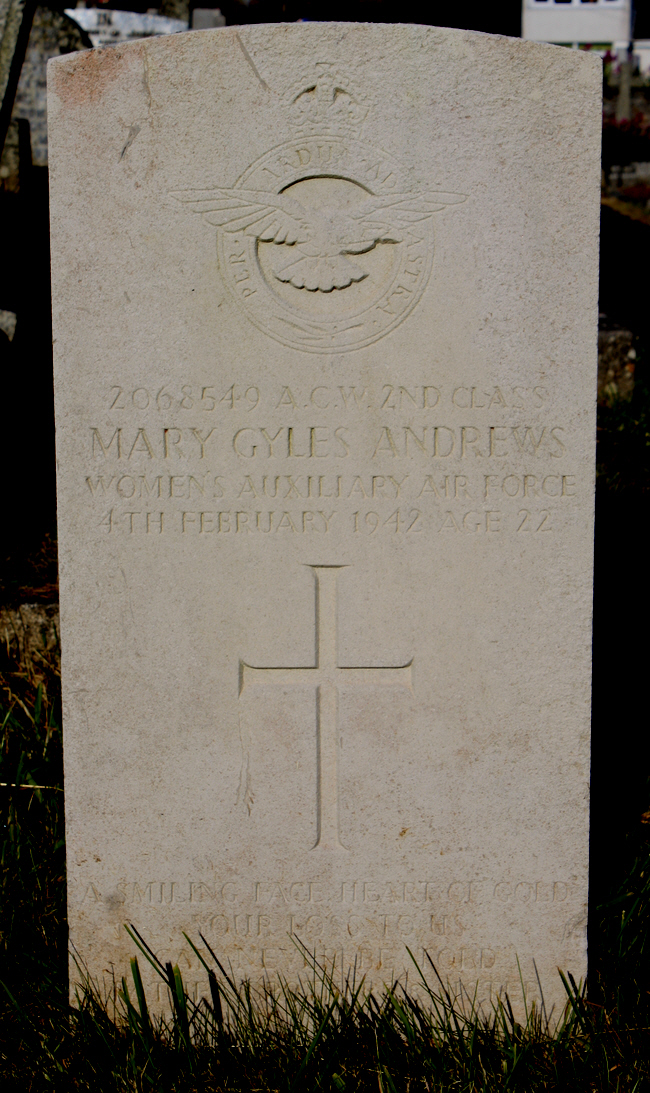 Mary Gyles Andrews served with the Women's Auxiliary Air Force.
---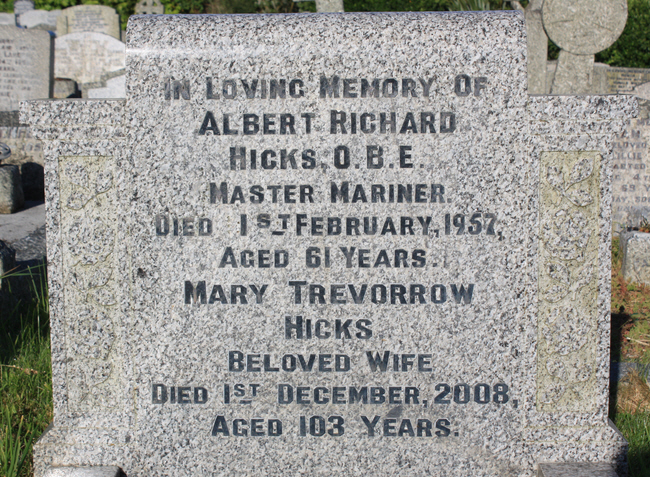 Aged 103.
---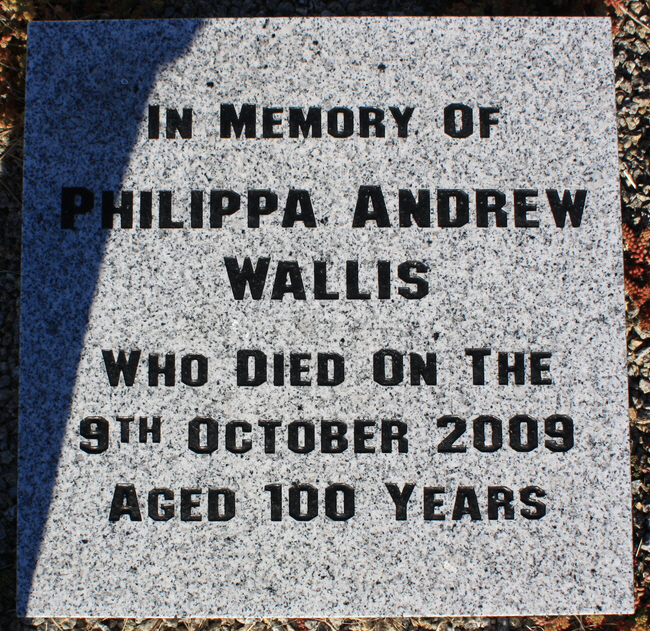 Aged 100.
---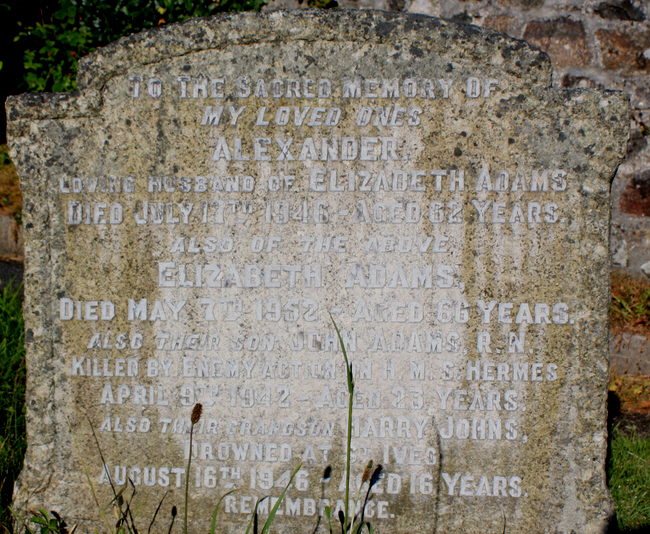 John Adams was "killed by enemy action on HMS Hermes" in April 1942. Another member of the family was drowned aged 16 at St Ives in 1946.
---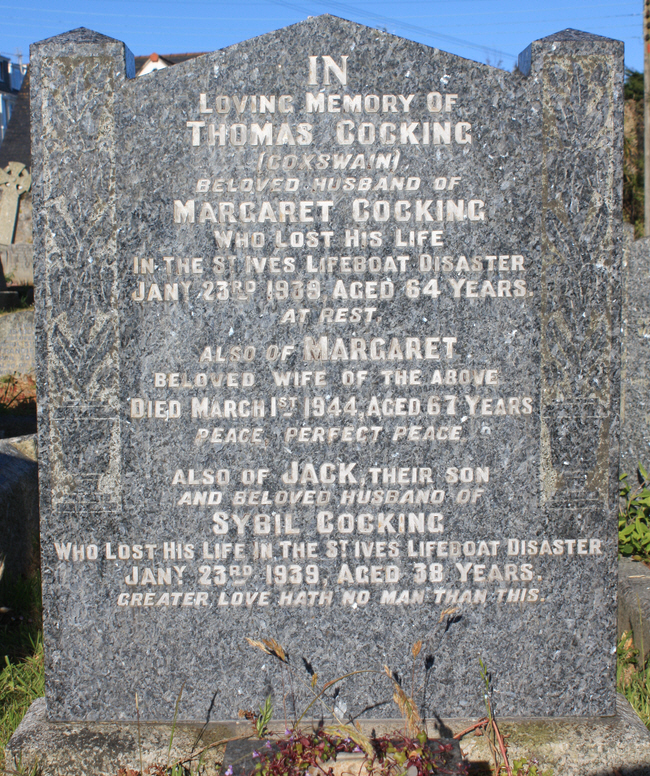 Thomas Cocking was one of seven crewmen who died in the St Ives lifeboat tragedy of 1939. In the early hours of 23 January 1939 there was a Force 10 storm blowing with gusts up to 100 miles per hour (160 km/h). The lifeboat John and Sara Eliza Stych was launched at 3 o'clock to search for a ship reported in trouble off Cape Cornwall. It rounded The Island where it met the full force of the storm as it headed westwards. It capsized three times and drifted across St Ives Bay when its propeller was fouled. The first time it turned over four men were lost; the second time one more; the third time left only one man alive. He scrambled ashore when the boat was wrecked on rocks near Godrevy Point.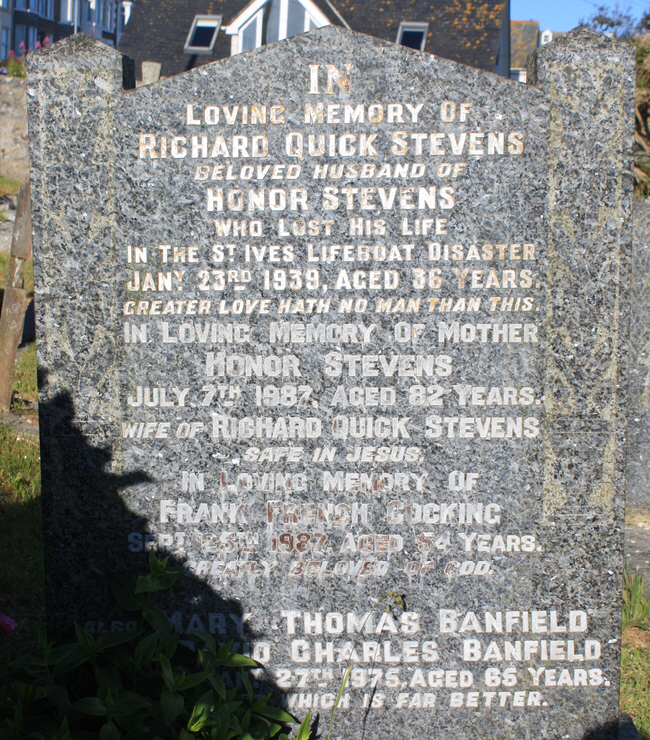 The grave of Richard Stevens.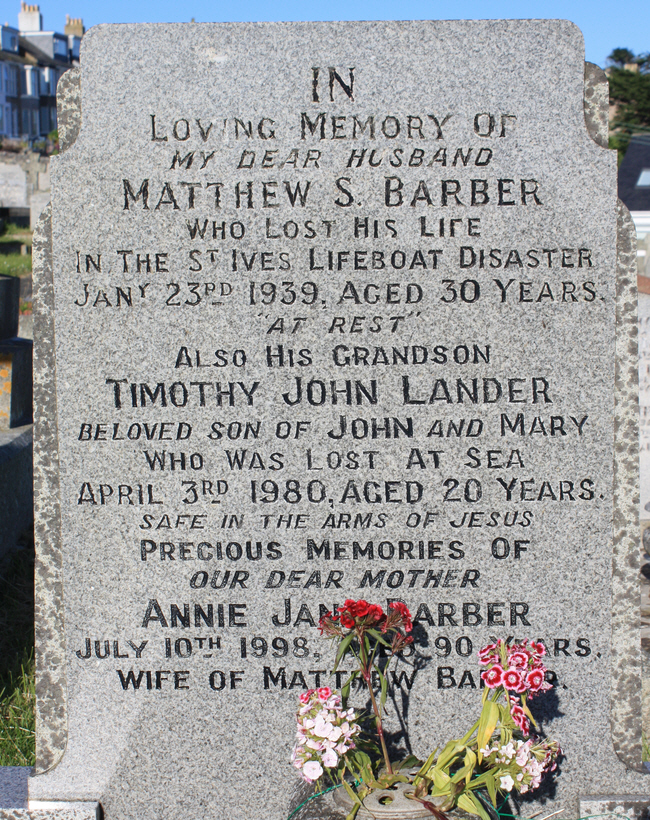 The grave of Matthew Barber. Also mentioned on the stone is Timothy Lander who was lost at sea in 1980.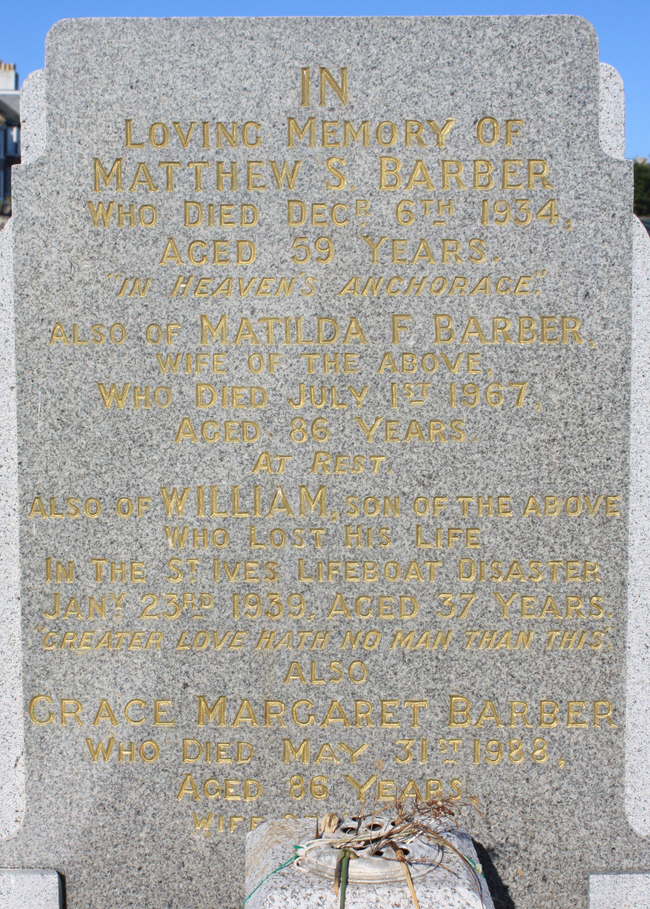 The grave of William Barber.
---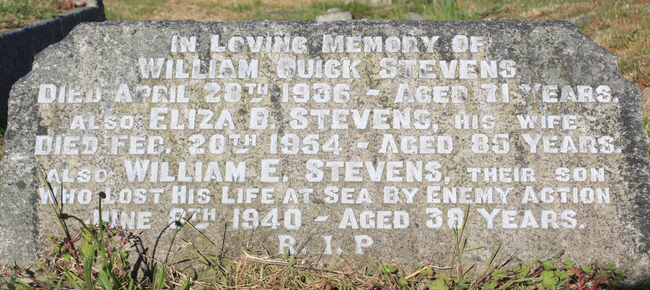 William Stevens "lost his life at sea by enemy action" in June 1940.
---

Five year old Joyce McClelland was drowned in 1952.
---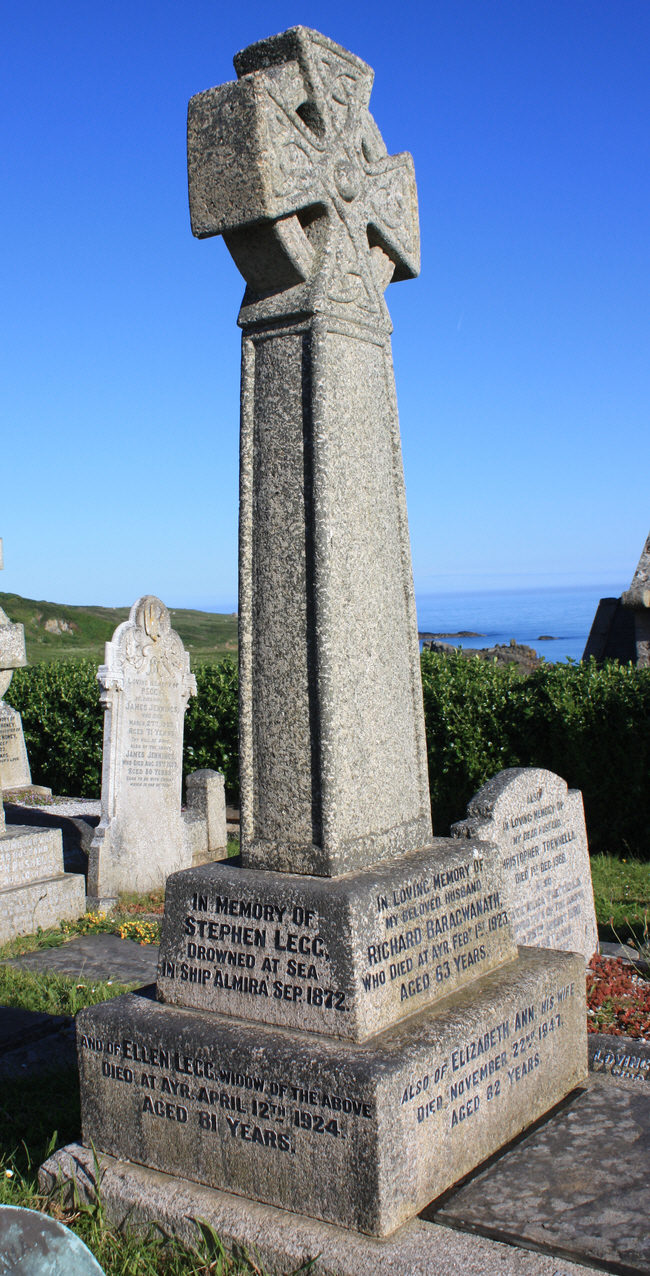 Stephen Legg was drowned whilst serving on the Almira in 1872.
---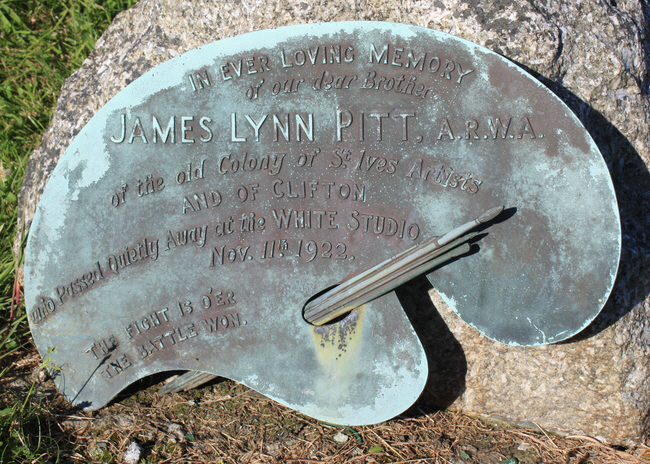 James Lynn Pitt was a member of the distinguished Pitt family which had produced two former prime ministers. Pitt worked from the White Studio, a wooden chalet on the cliffs at Porthmeor Beach, which was open to the public.
---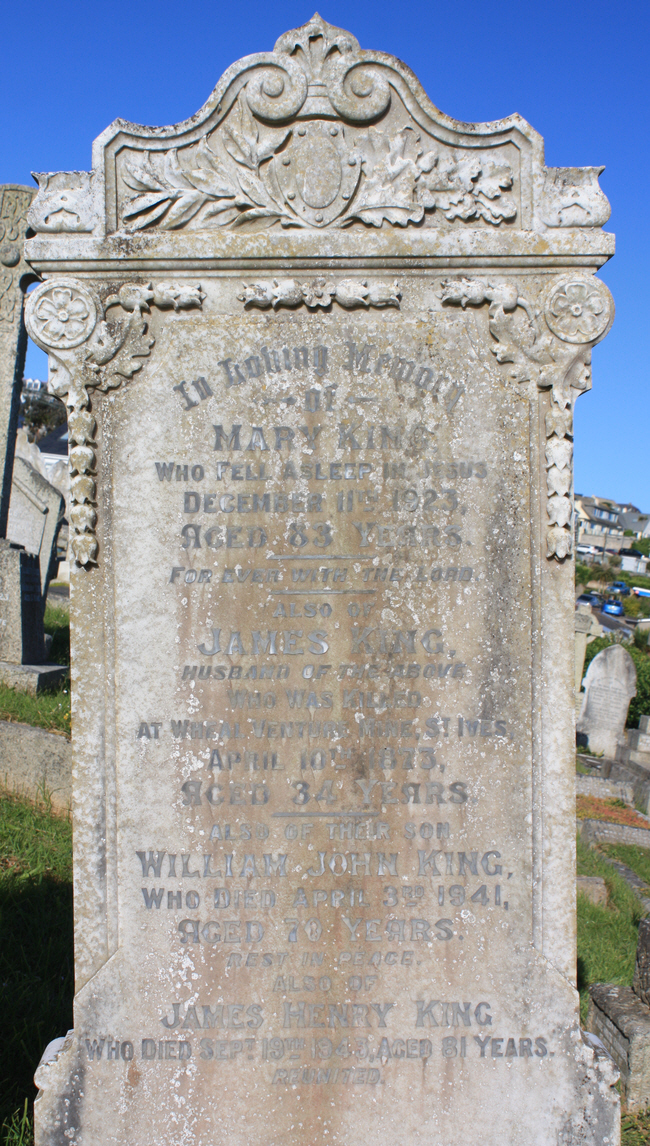 James King was killed in a mining accident in 1873.
---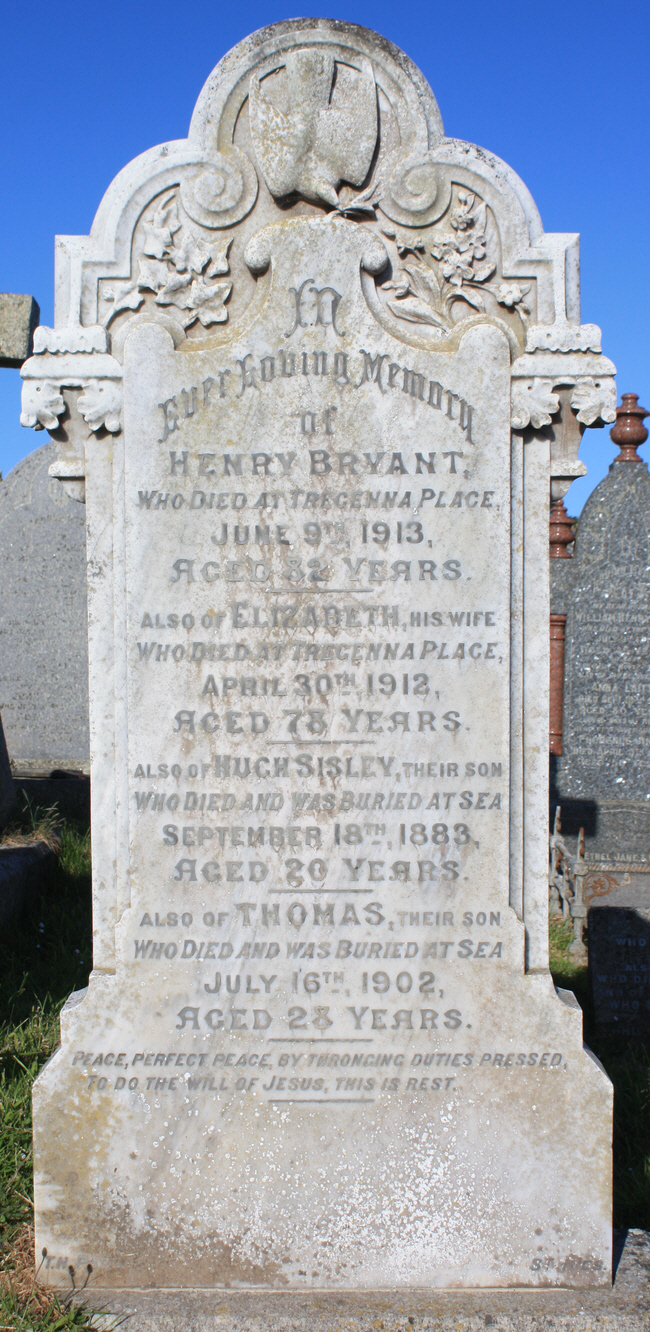 Two sons of Henry and Elizabeth Bryant died and were buried at sea - Hugh in 1883 and Thomas in 1902.
---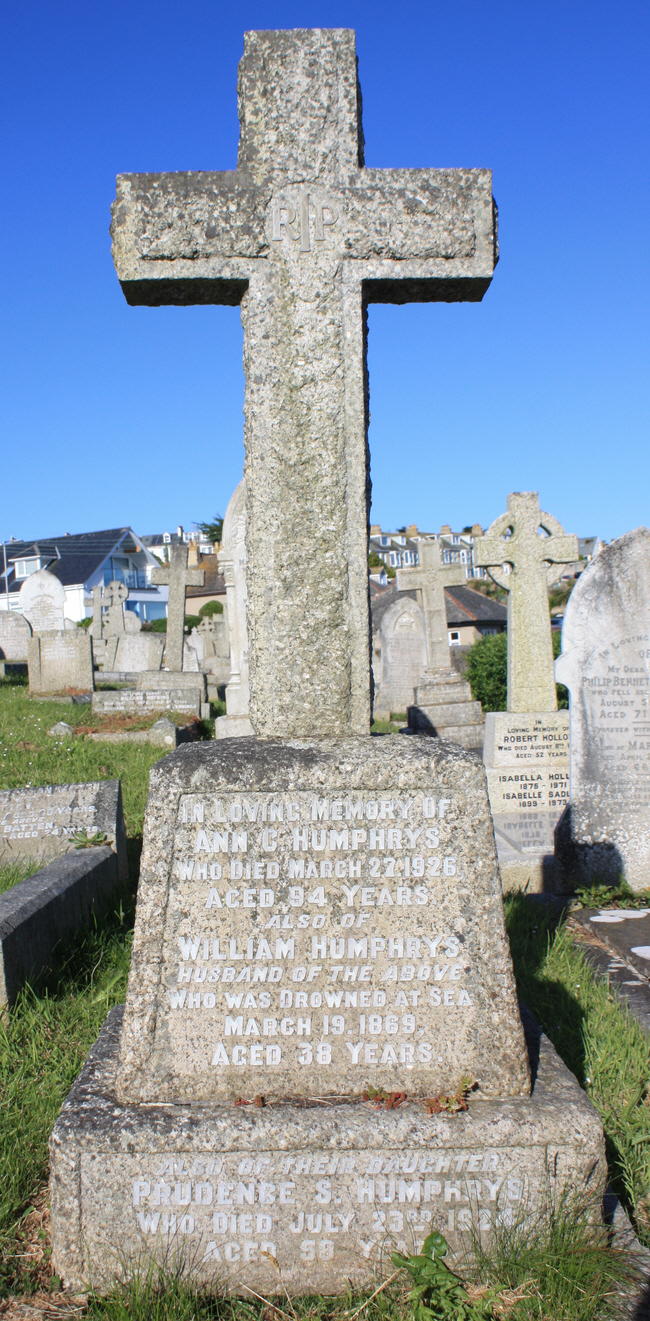 William Humphrys was drowned at sea in 1869.
---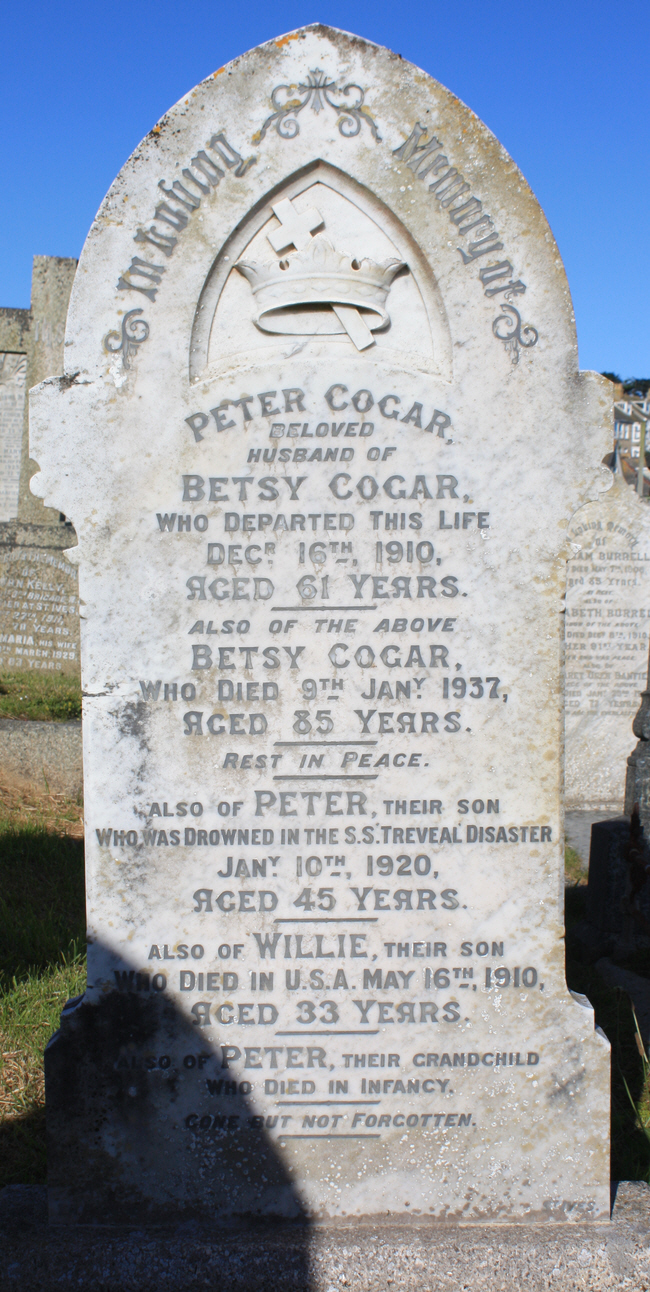 Peter Cogar was drowned in the SS Treveal disaster of 1920. Only 7 of the 43 crew were saved.
---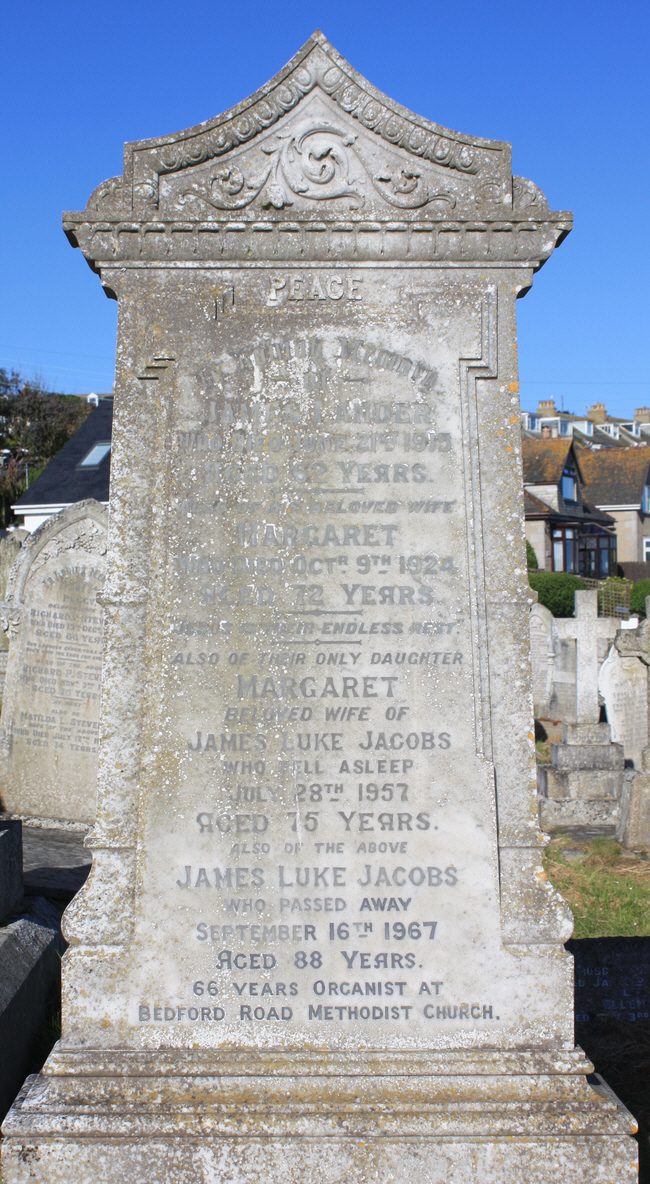 James Jacobs was a church organist for 66 years.
---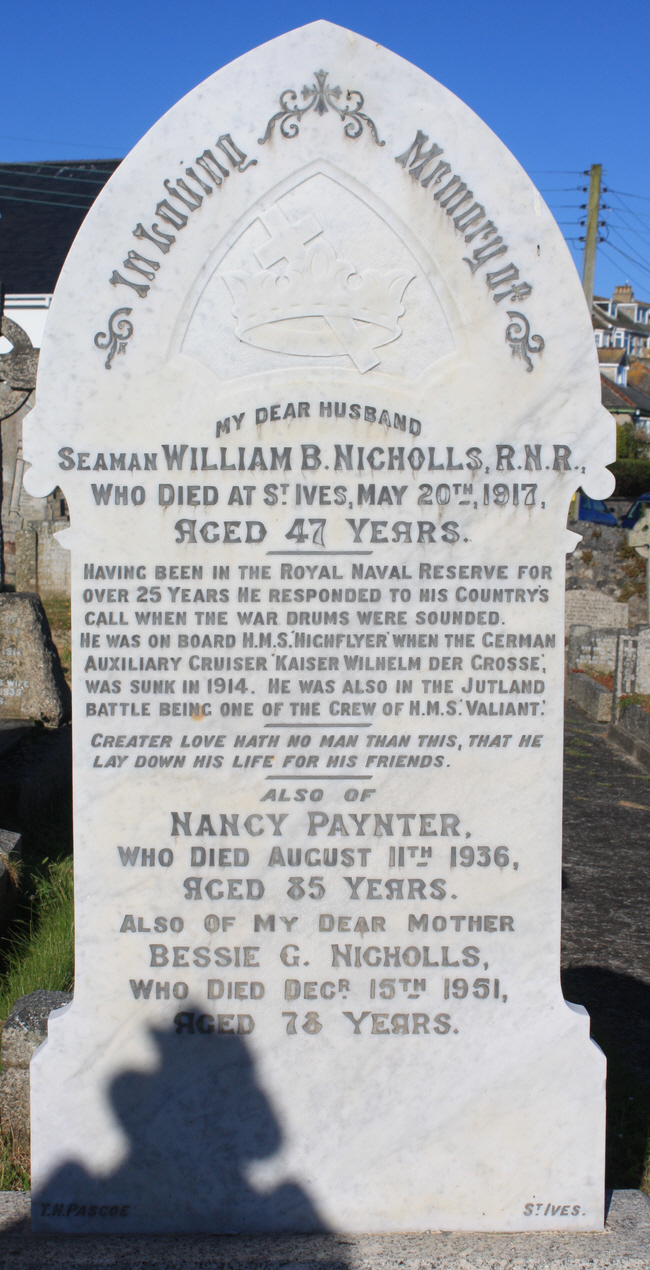 William Nicholls had an action-packed naval career that is well explained on his grave.
---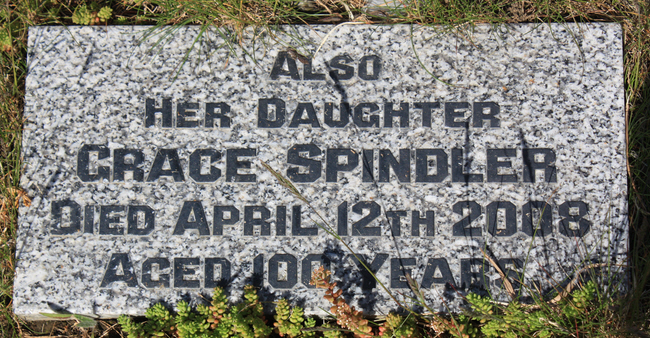 Aged 100.
---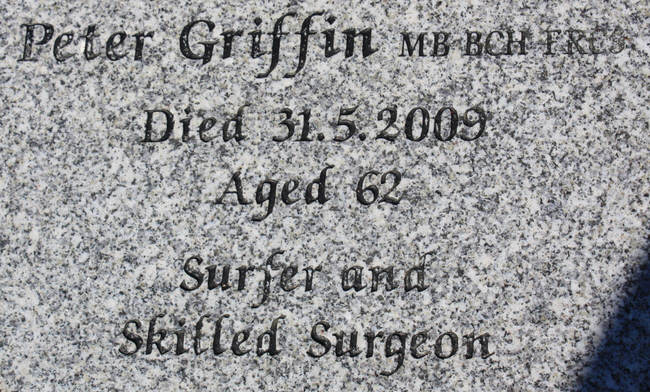 Peter Griffin was a "surfer and skilled surgeon".
---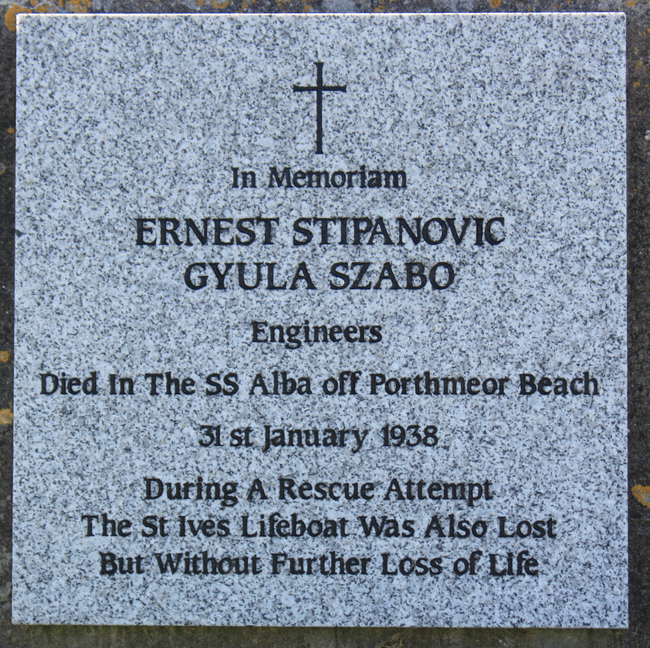 The SS Alba was a Panamanian-registered ship owned by Burger B. that sank off St Ives in Cornwall, England on 31 January 1938. All Alba's 23 crew members were initially rescued on the first run by the local RNLI lifeboat Caroline Parsons, but the lifeboat overturned on its way to shore. With its engine not working, Caroline Parsons was driven ashore. Using torches and lamps rescuers managed to save all the members of the RNLI's crew, but five of Alba's crew died. Three bodies were brought ashore and two others were never found.
---
John Stevens died in the infamous sinking of the Lusitania.
---

Lewis Richards was drowned in the China Sea in April 1916.
---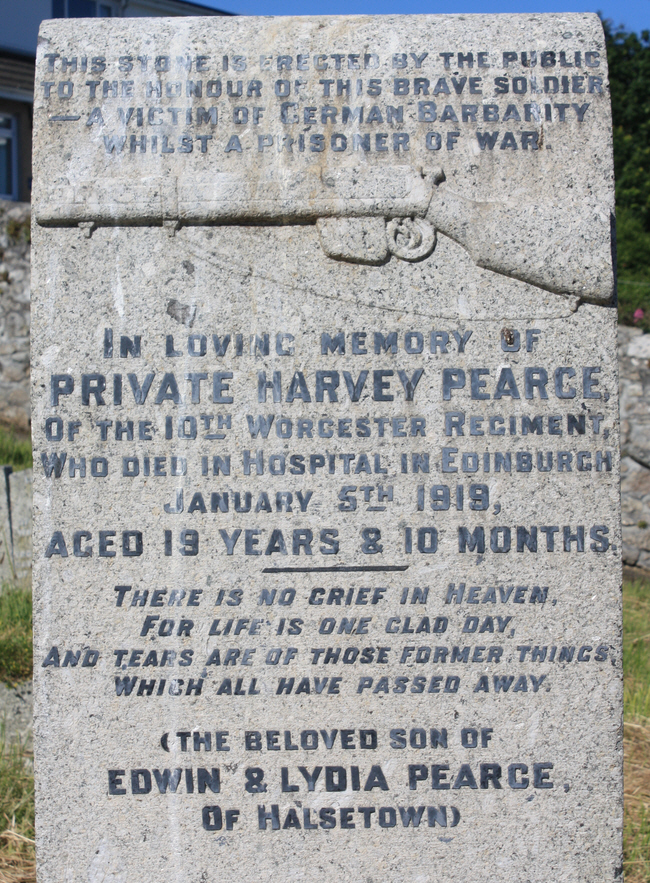 Private Harvey Pearce was a "victim of German barbarity whilst a prisoner of war".
---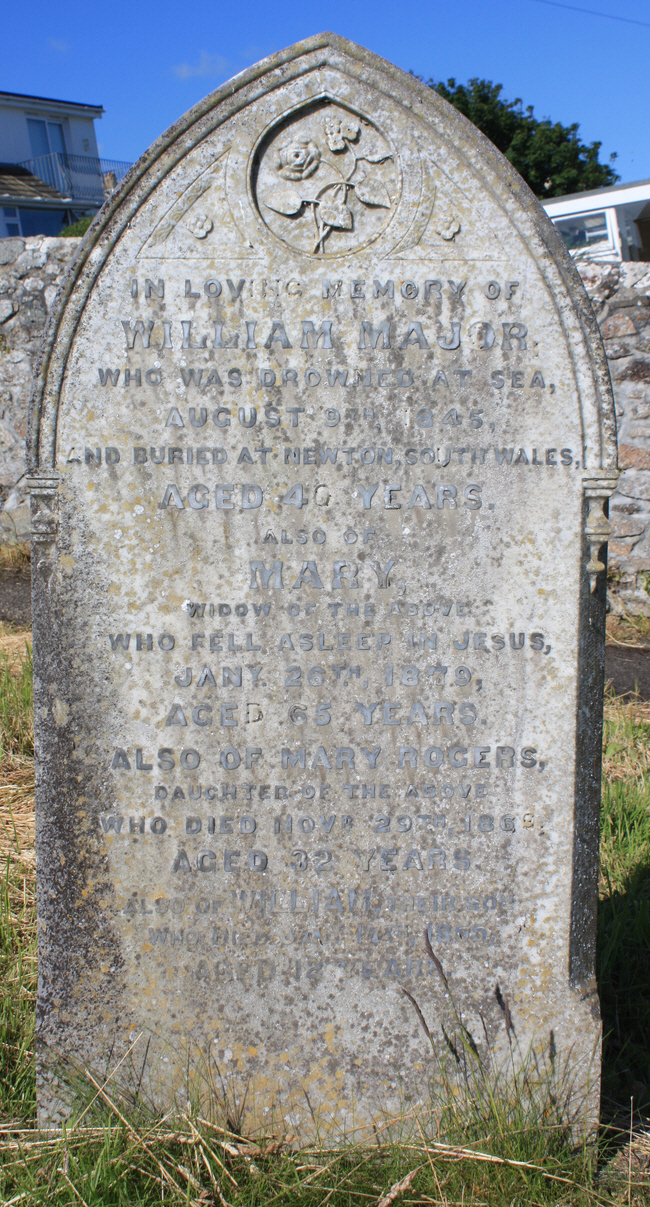 William Major was drowned at sea in 1845.
---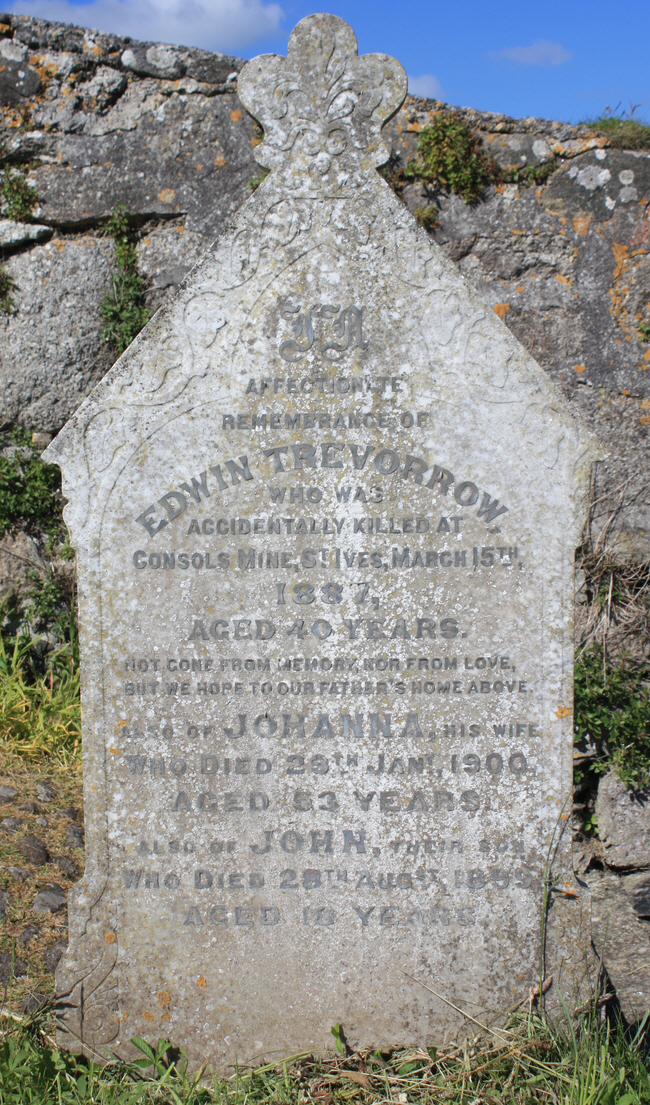 Edwin Trevorrow was "accidentally killed at Consols Mine" in 1887.
---
Sally Penberthy was "accidentally drowned whilst crossing the Hamoaze, Devonport."
---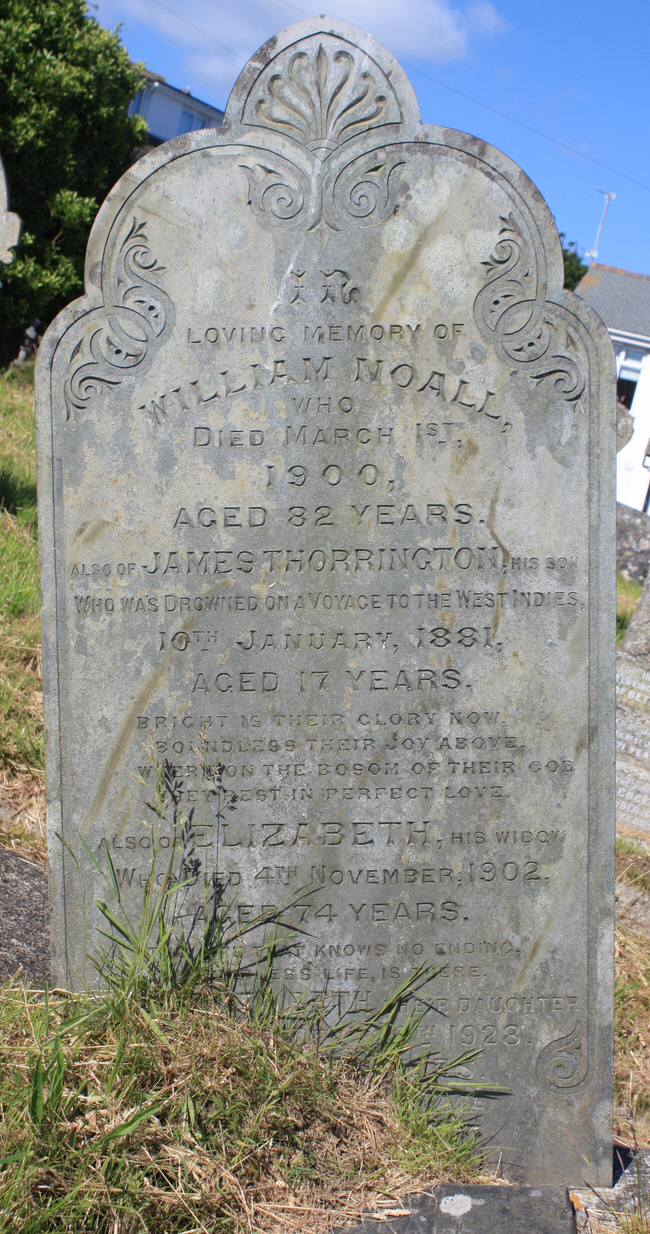 James Thorrington was "drowned on a voyage to the West Indies" in 1881.
---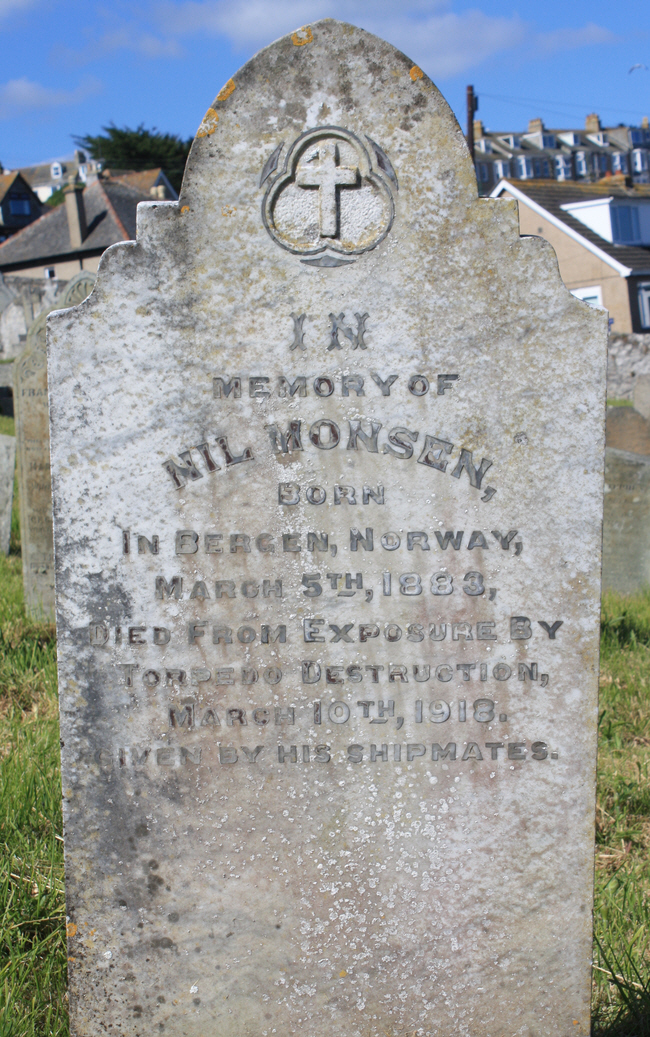 Nil Monsen died "from exposure by torpedo destruction" in 1918.
---
Madron Richards drowned at sea in October 1860.
---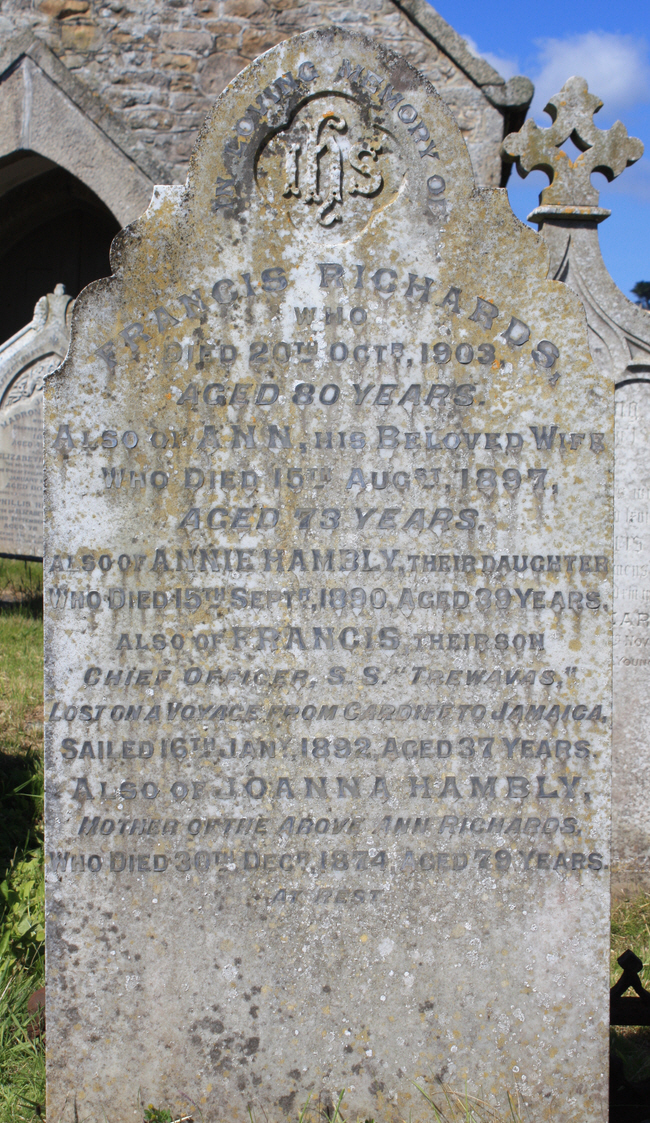 Francis Richards was assumed to have died on the return voyage from Jamaica of the SS Trewavas in 1892.
---

"And have not since been heard of"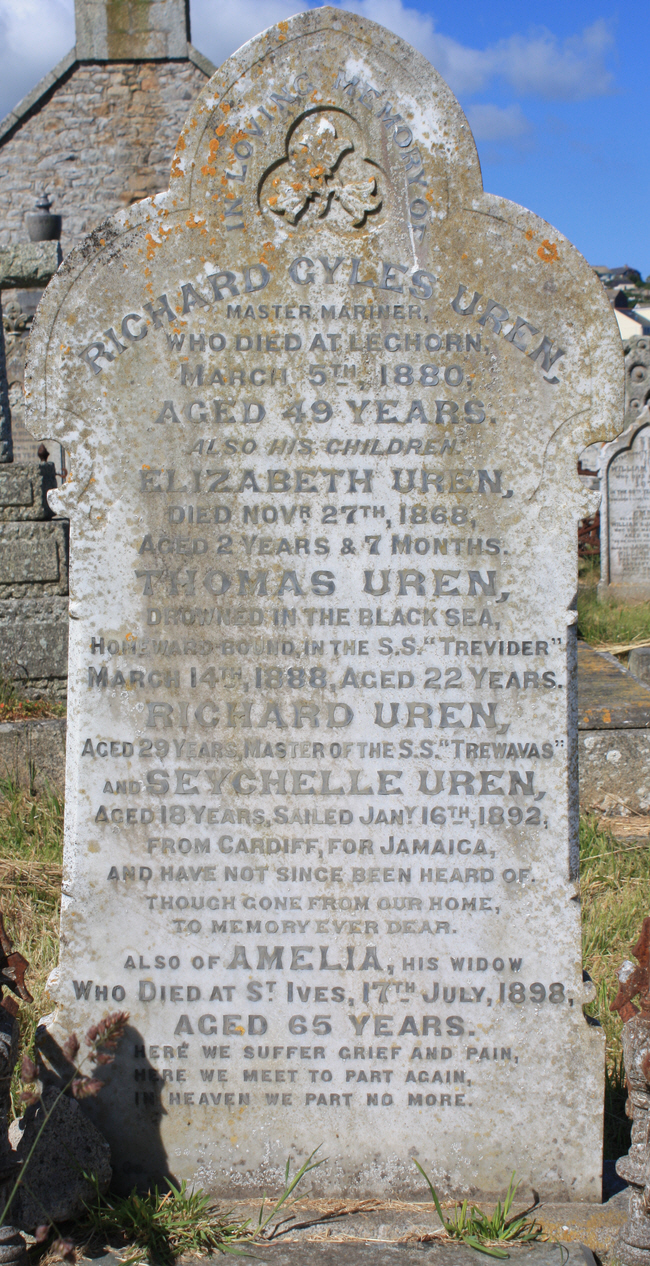 Thomas Uren drowned in the Black Sea in 1888 whilst serving on the SS Trevider. Richard and Seychelle Uren set sail on the SS Trewavas in 1892 but the vessel disappeared and they were never seen again.
---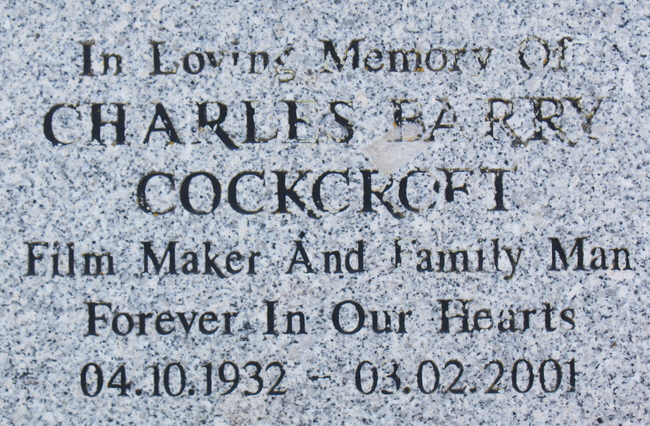 "Film Maker and Family Man".
---
Martin Nicholson - Daventry, United Kingdom.
This page was last updated on June 12th 2014