Martin Nicholson's Cemetery Project
St Just, St Just, Cornwall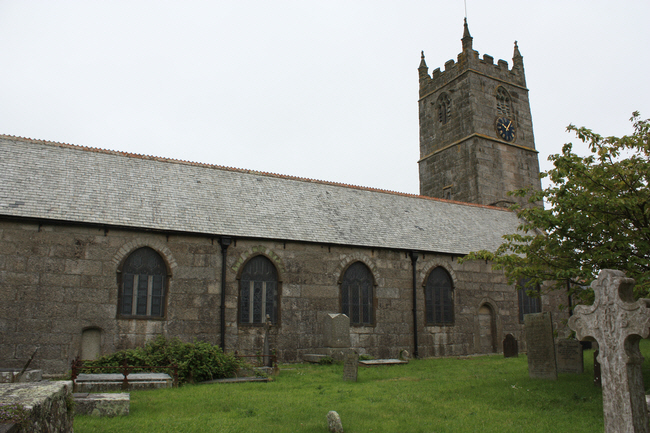 This visit was made more memorable by having my brother and his wife helping us, but then we managed to lose her!
---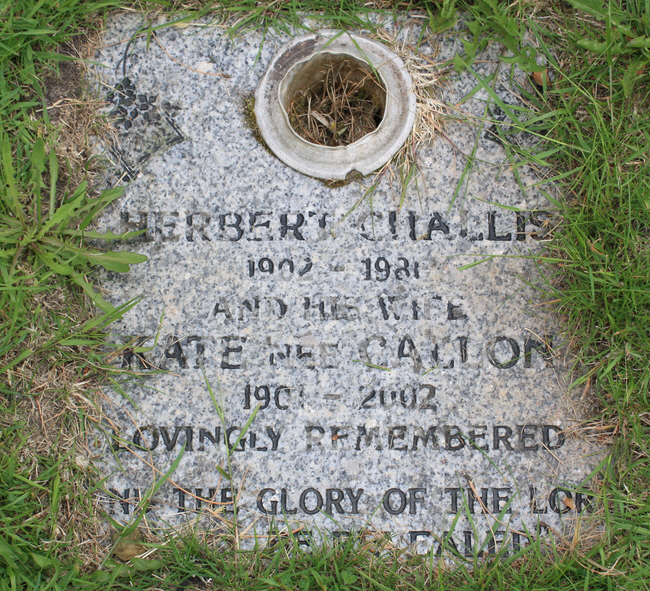 Aged 100.
---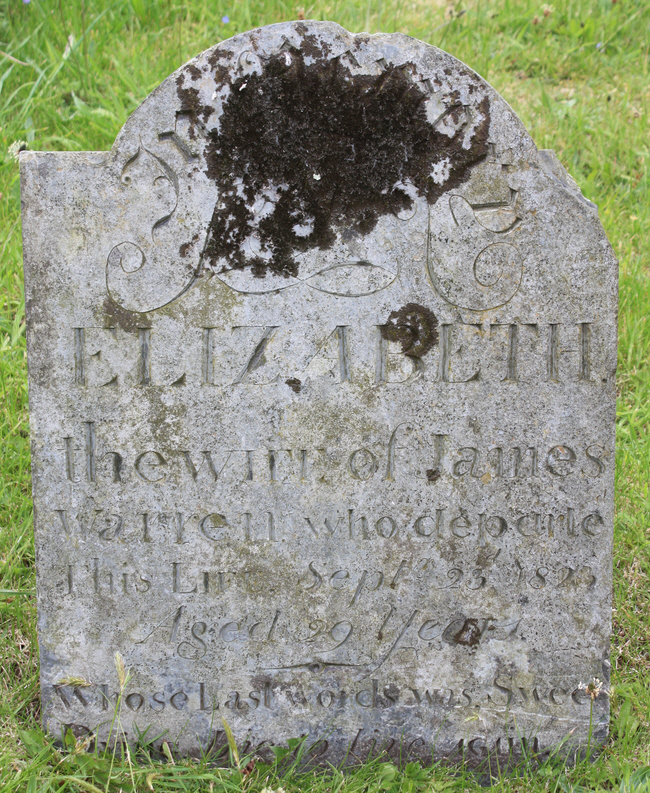 The mason had some issues with the length of the words and their spacing.
---
James Warren's last words were claimed to be, "Sweet dying, die to live again."
---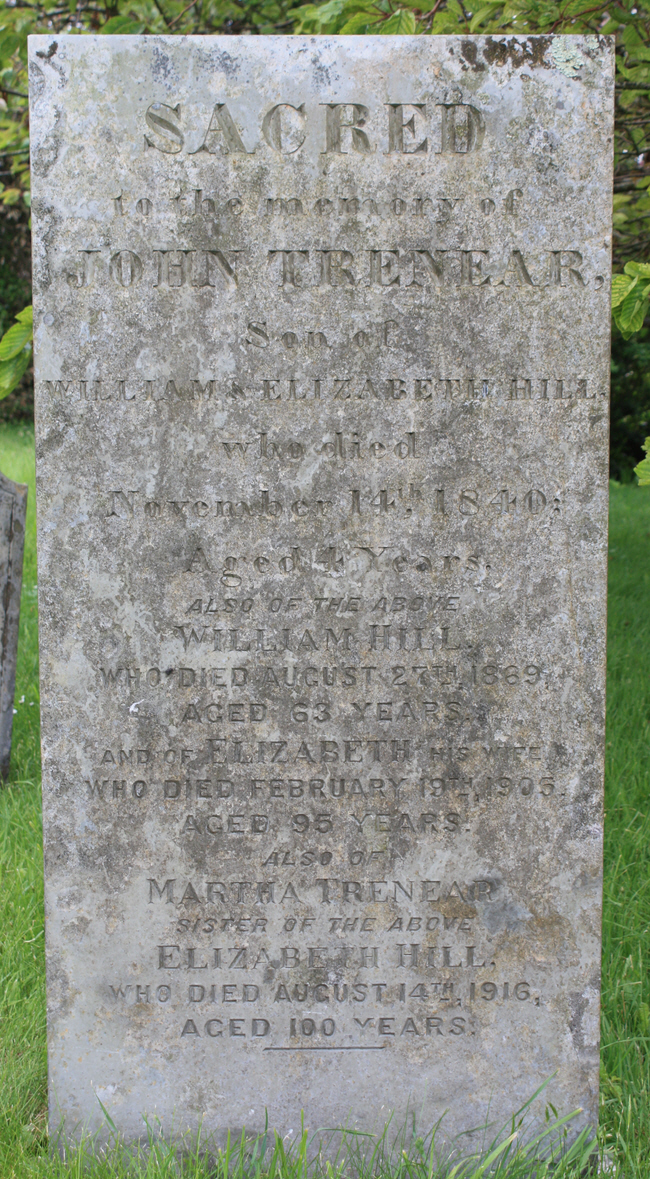 Aged 100.
---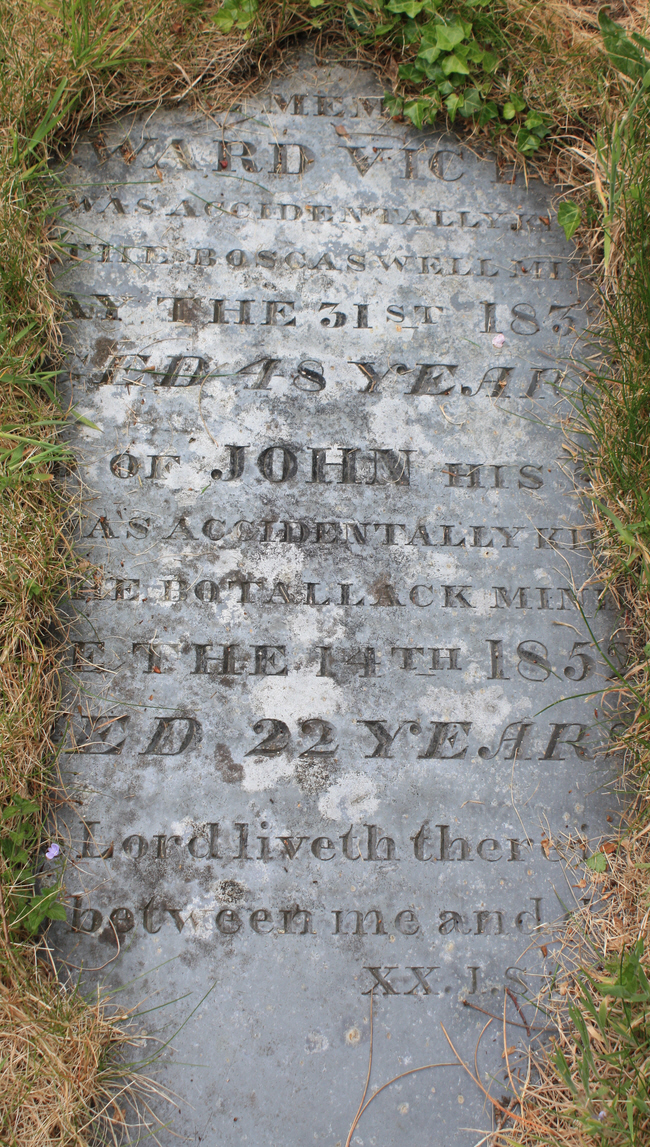 A father and son who died in different mine accidents.
---
Martin Nicholson - Daventry, United Kingdom.
This page was last updated on May 30th 2012