Martin Nicholson's Cemetery Project
St John the Baptist, Keele, Staffordshire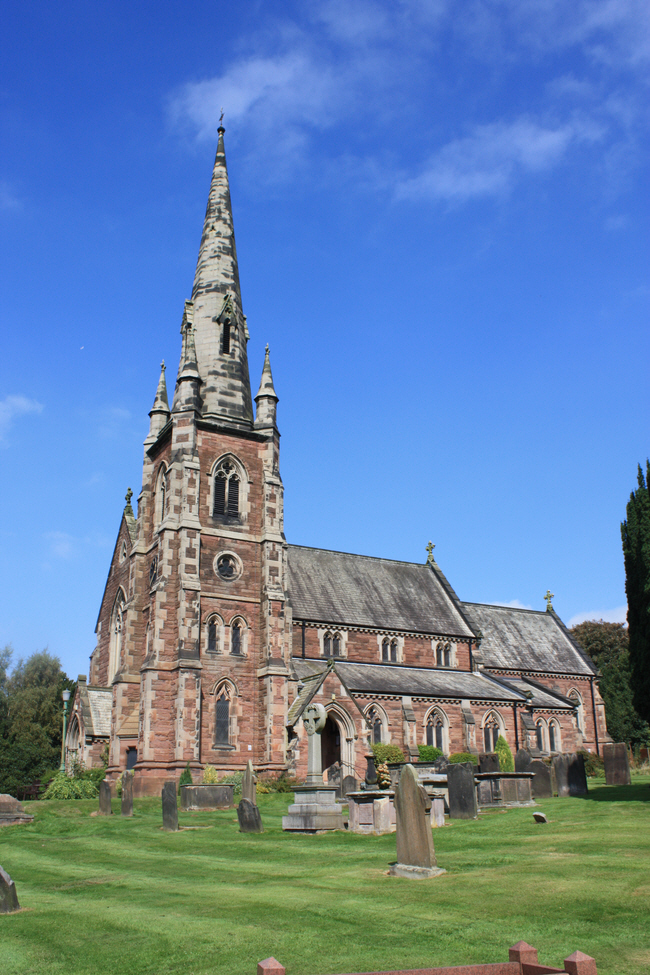 Although the site is medieval the church was entirely re-built by J. Lewis of Newcastle-under-Lyme between 1868 and 1870.
---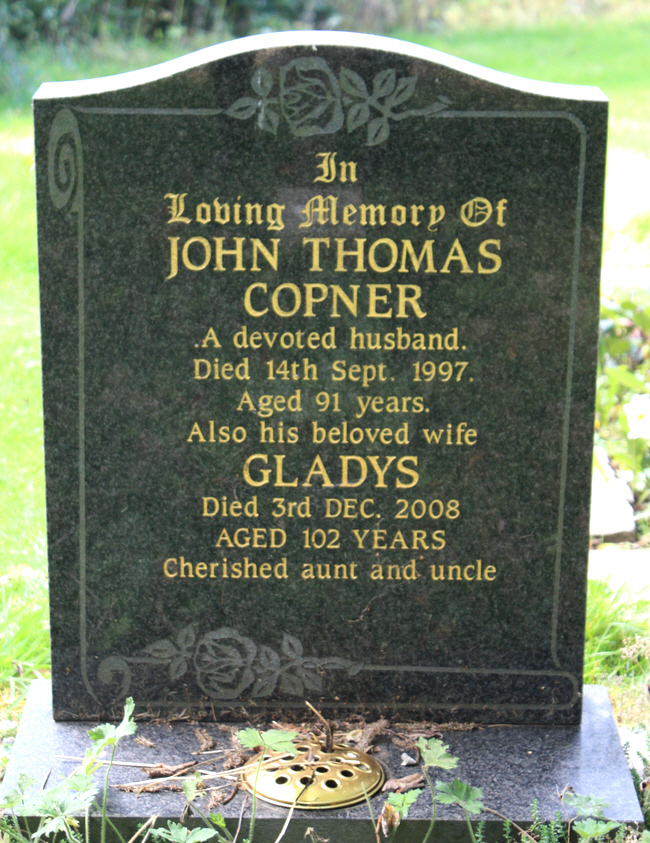 Aged 102.
---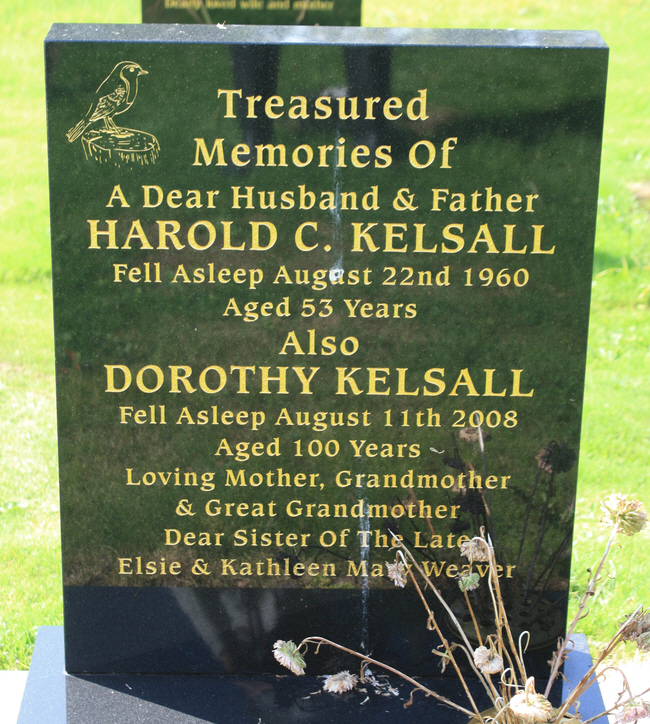 Aged 100.
---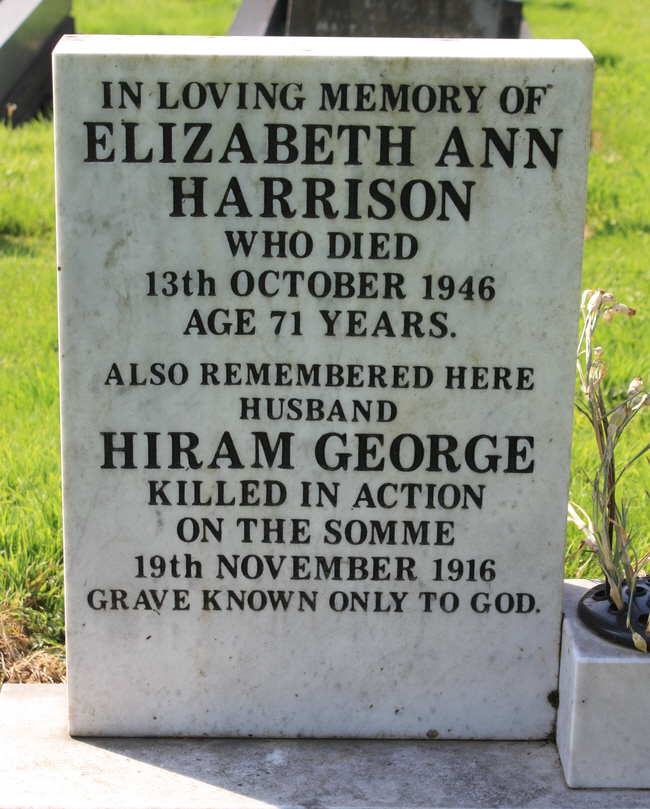 The inscription is of some interest to a pedant like me! "Here husband Hiram" is, at best, clumsy - "Her husband Hiram" would be fine or miss out the word "husband" entirely.
---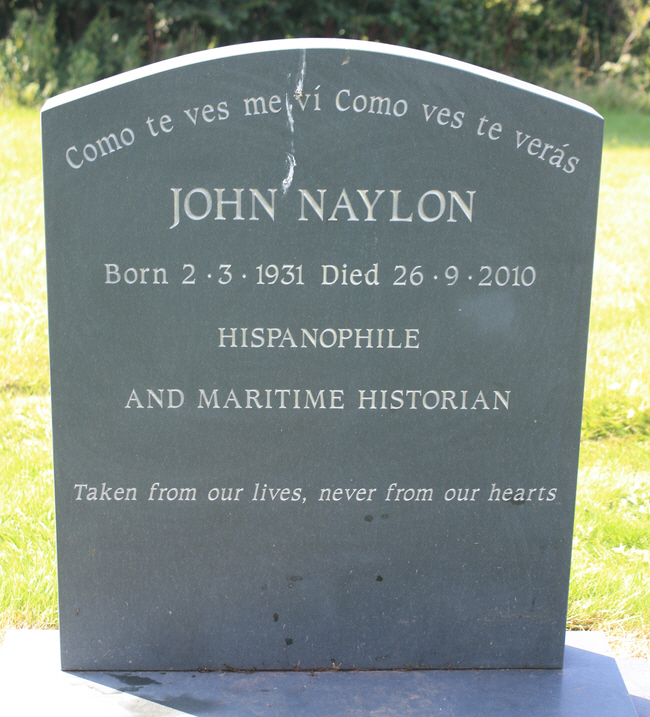 This is the first time we have seen a memorial of a "Hispanophile" - a lover of Spain and all things Spanish.
---
Martin Nicholson - Shropshire, United Kingdom.
This page was last updated on September 8th 2014.