Martin Nicholson's Cemetery Project
St Denys', Kelmarsh, Northamptonshire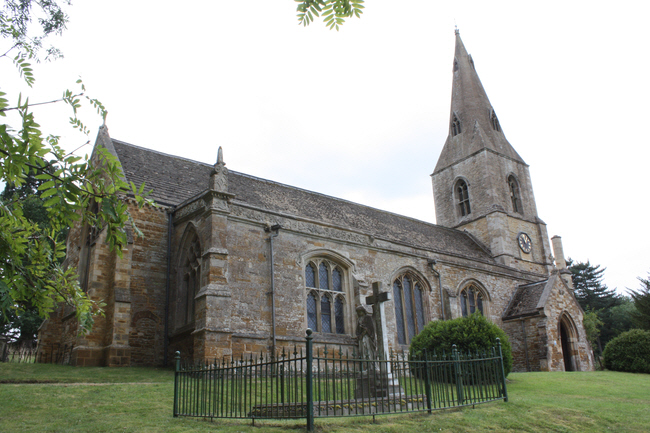 The church looked neat and tidy from the front but around the back was a very different story. A strong candidate for the "Hall of Shame".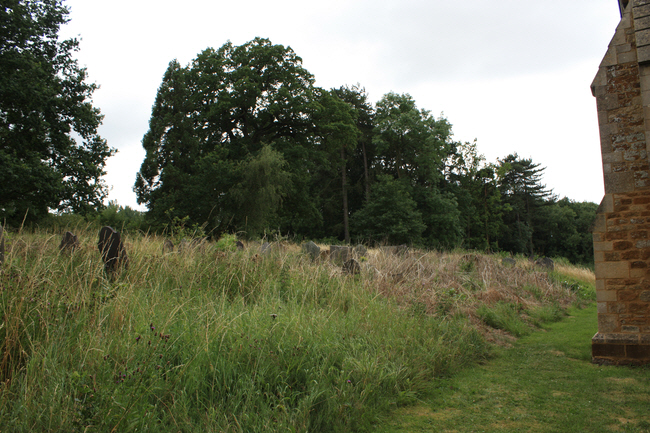 ---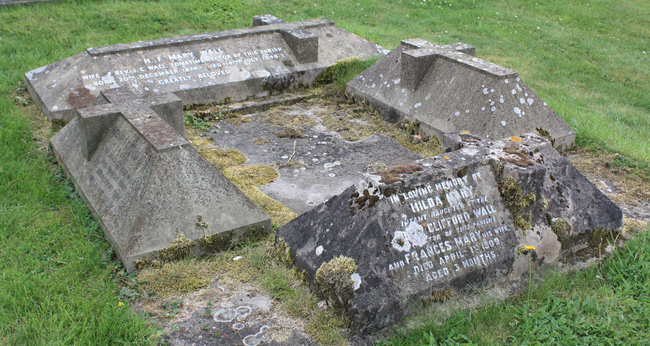 Four members of the same family with the graves arranged in a square. A nice idea but not one we have seen elsewhere.
---
Martin Nicholson - Daventry, United Kingdom.
This page was last updated on August 5th 2010