Martin Nicholson's Cemetery Project
St Michael, Kenchester, Herefordshire
The church is situated at the end of a private road next to a farm.
---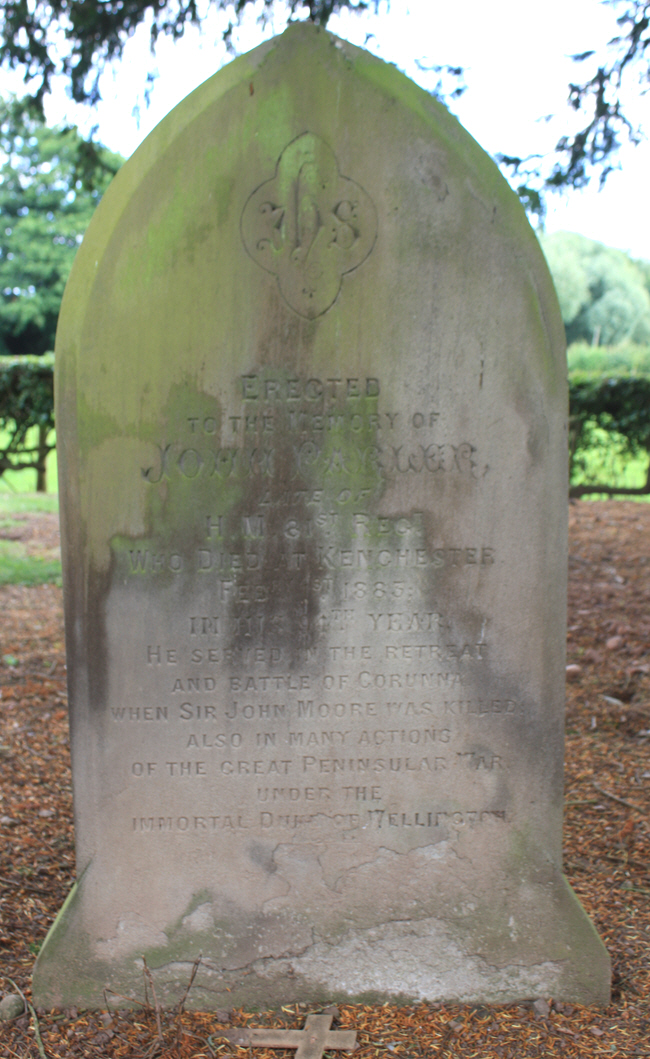 This old soldier served in the Peninsular War at the Battle of Corunna (1809) under St John Moore.
---
Martin Nicholson - Shropshire, United Kingdom.
This page was last updated on July 22nd 2014.