Martin Nicholson's Cemetery Project
St Michael and All Angels, Kerry, Powys, Wales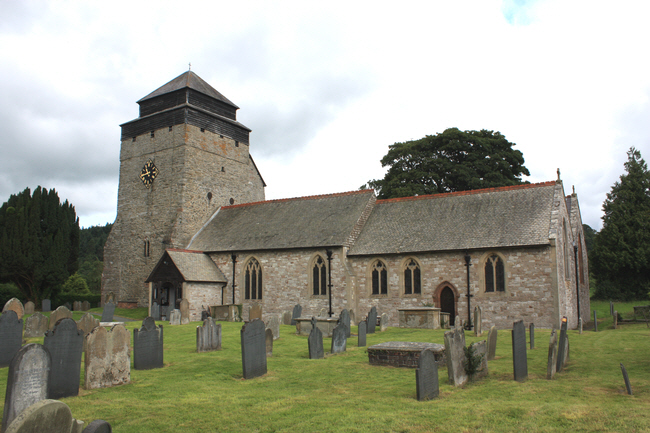 Most of the site was well mown but one part around a war grave was a wilderness.
---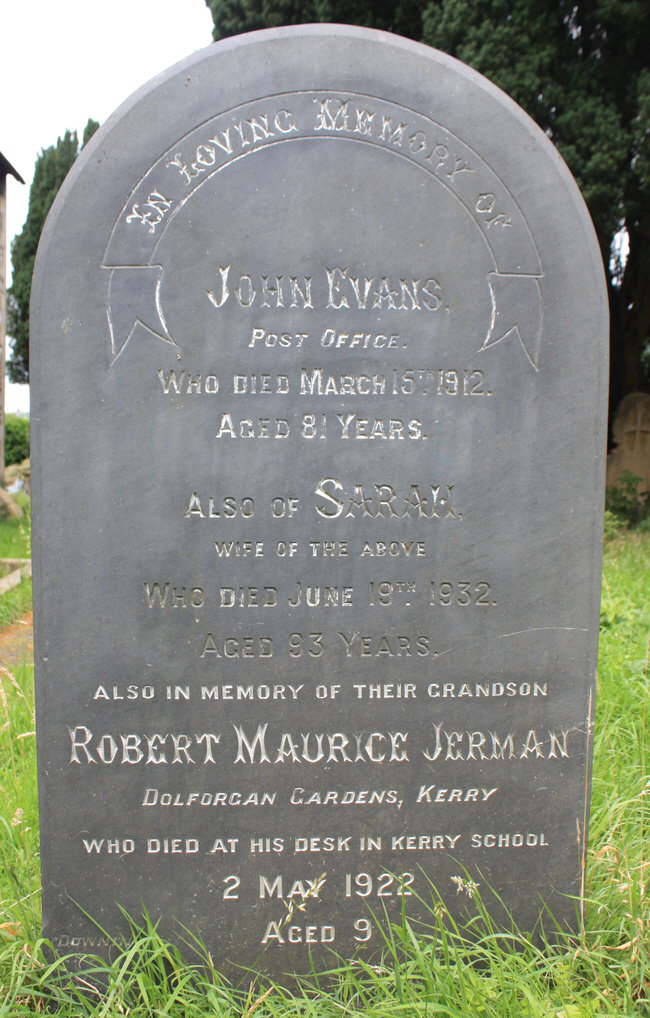 Robert Maurice Jerman "Died at his desk in Kerry School" when he was aged 9.
---
Catherine Andrews was the wife of the village Innkeeper.
---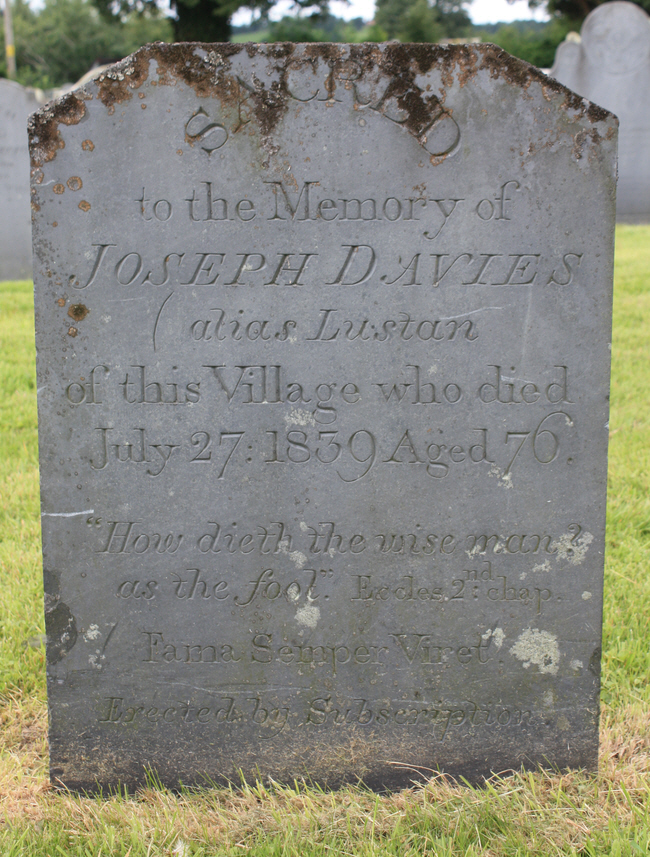 This is the first time we have seen an alias recorded on a gravestone.
---
Martin Nicholson - Church Stretton, Shropshire, United Kingdom.
This page was last updated on August 19th 2013