Martin Nicholson's Cemetery Project
Kilmartin Cemetery, Argyll and Bute, Scotland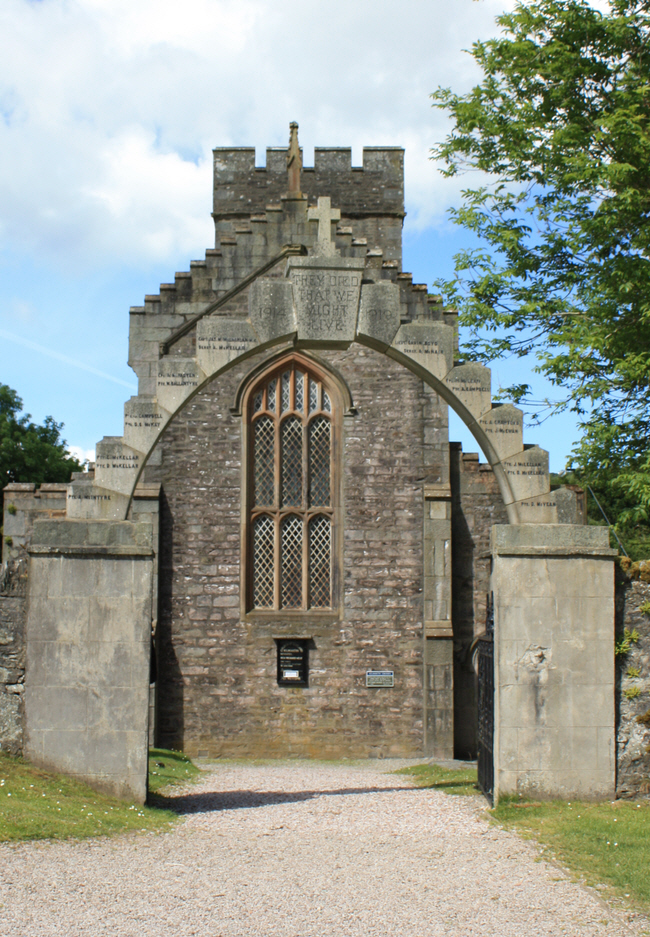 Kilmartin, 30 miles south of Oban, is conveniently placed for exploring a large number of archaelogical sites. The war memorial, in the form of an arch over the entrance to the Kirk grounds, is of a most unusual design.
---

A very impressive monument for somebody who was "only" a maid.
---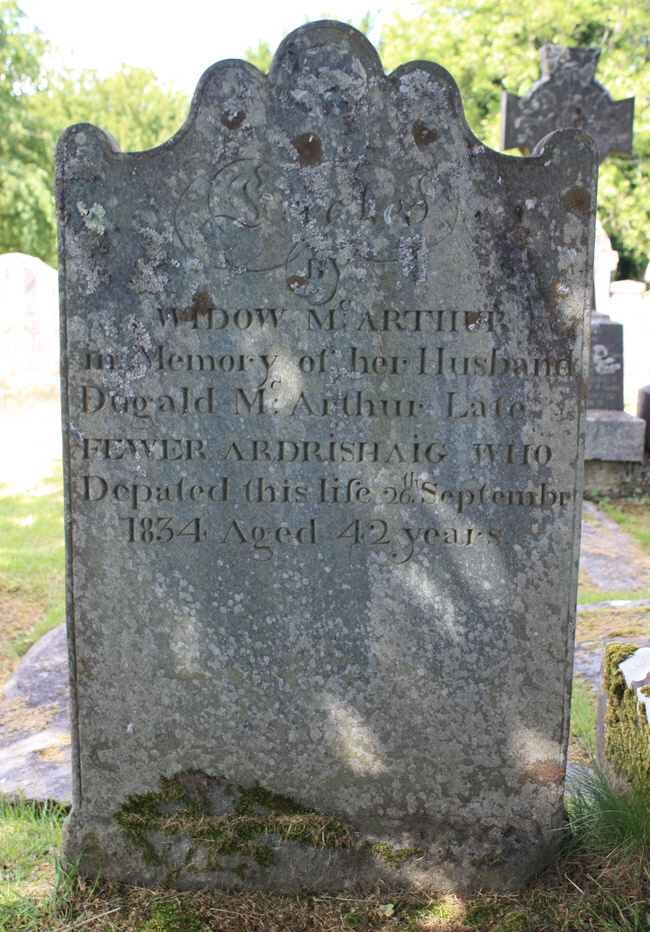 The Widow McArthur didn't use her first name on this gravestone. How curious.
---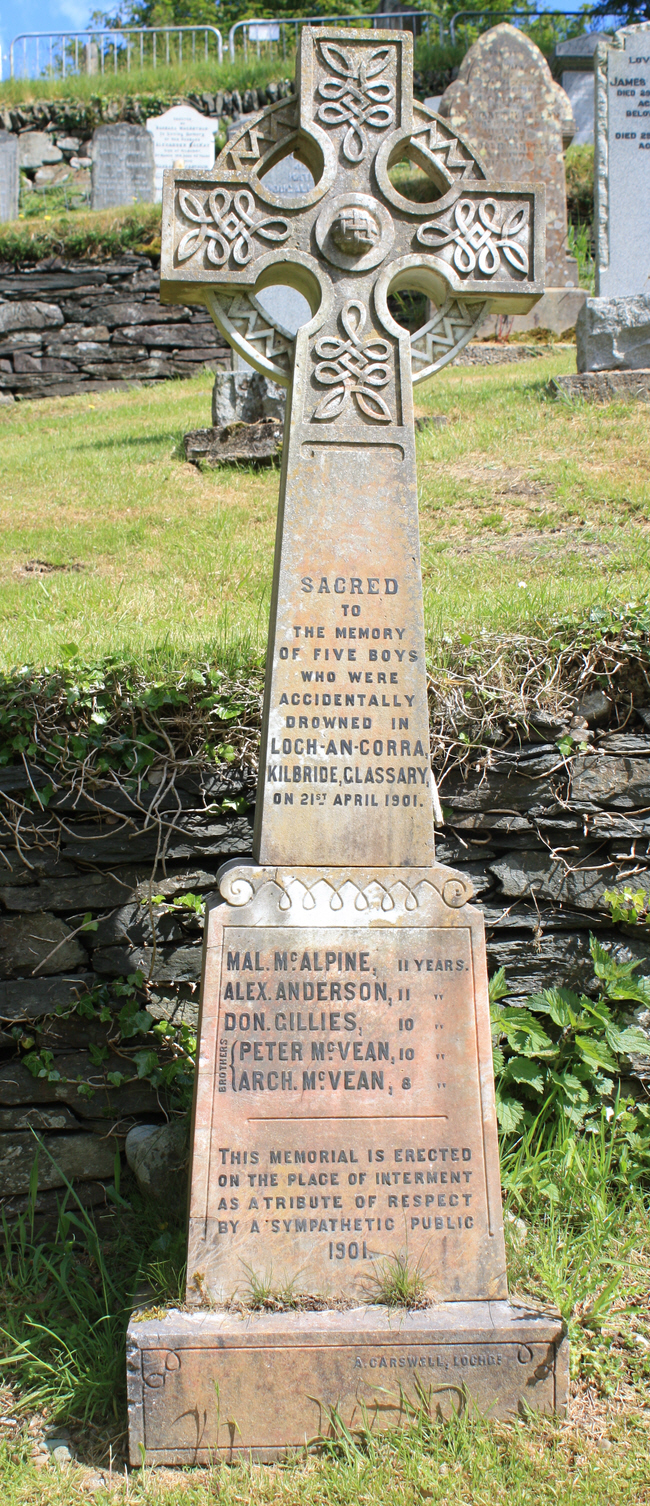 Five boys were accidently drowned in one accident in 1901.
---
Martin Nicholson - Daventry, United Kingdom.
This page was last updated on June 26th 2009.