Martin Nicholson's Cemetery Project
Kilmuir Cemetery, Trotternish, Isle of Skye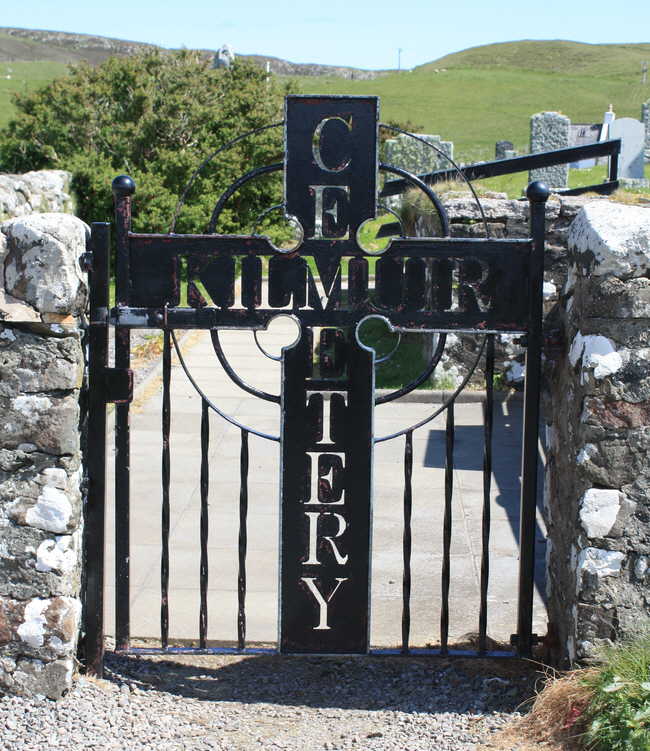 We discovered this cemetery on a gloriously sunny day during our time on the Isle of Skye.
---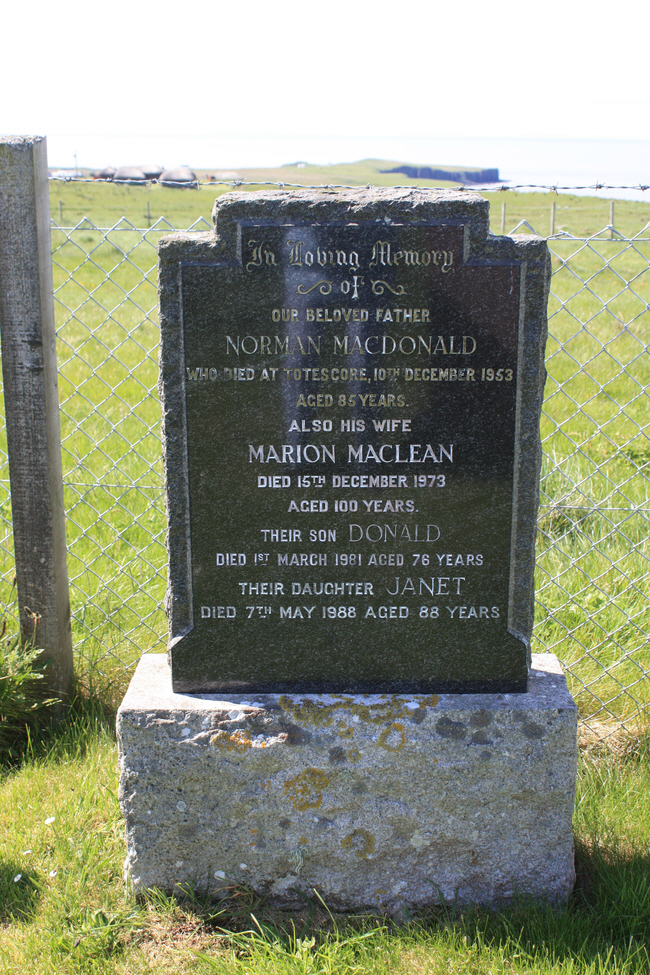 A lady who died at age 100 - actually the most common of the "automatic qualifiers for a photograph".
---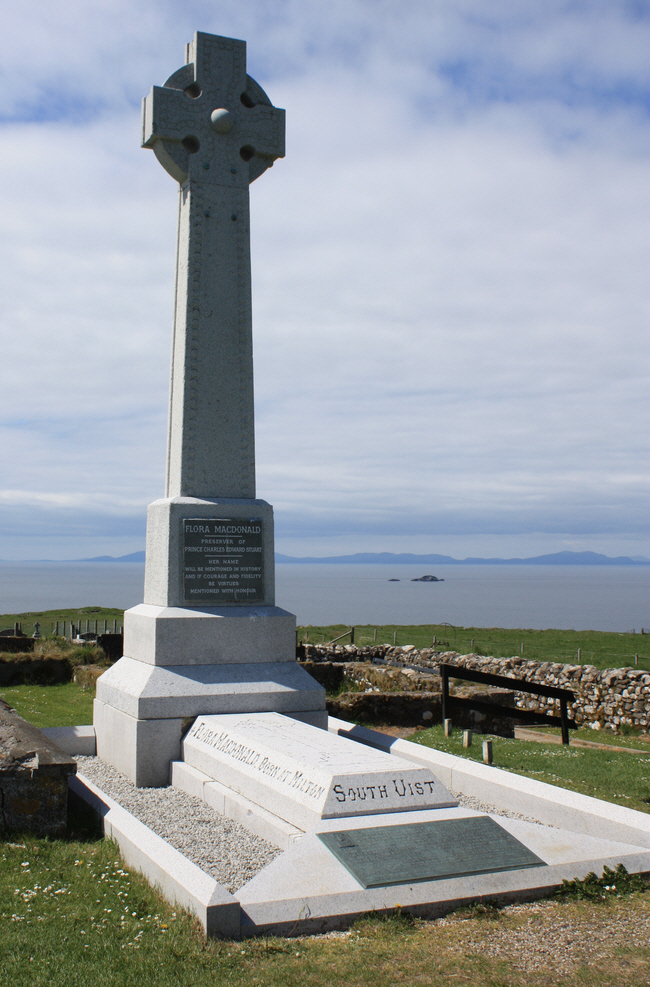 After aiding Bonnie Prince Charlie's escape from Skye, Flora was captured and taken to London. From 1747 to 1774 she lived on the island and after a spell in the USA she returned to Skye where she died in 1790.
---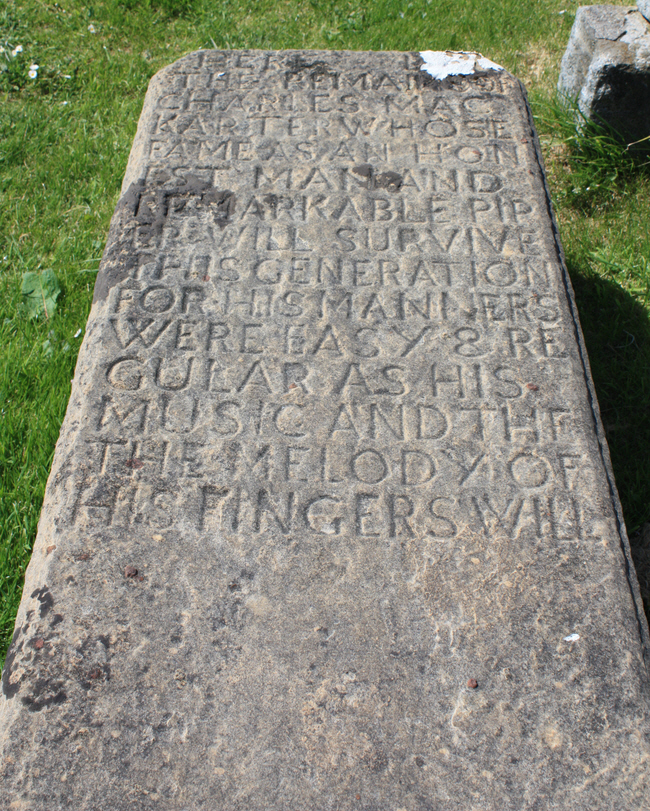 This stone was incomplete because the mason didn't think he was going to be paid!
---
Killed by a boulder while climbing Ben Dearg
---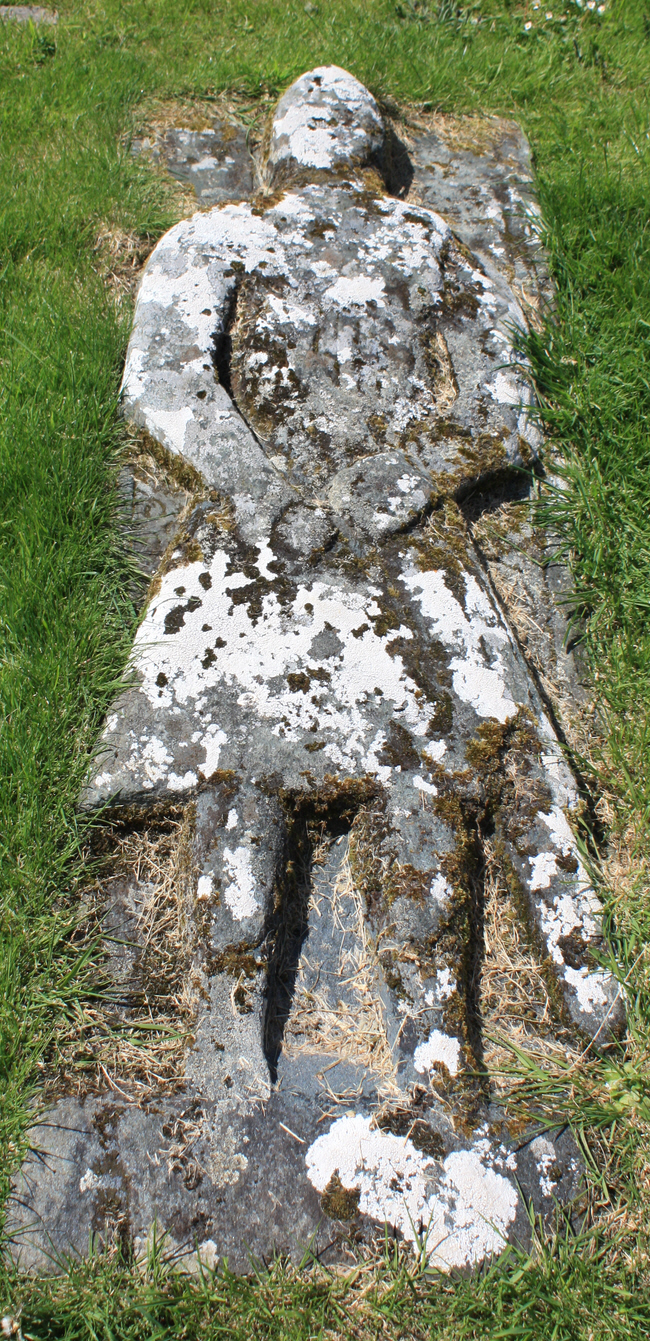 The grave of Angus Martin who was reputed to have stolen this stone from the grave of an early Scottish king.
---
Martin Nicholson - Daventry, United Kingdom.
This page was last updated on June 22nd 2009.