Martin Nicholson's Cemetery Project
St Mary and St David, Kilpeck, Herefordshire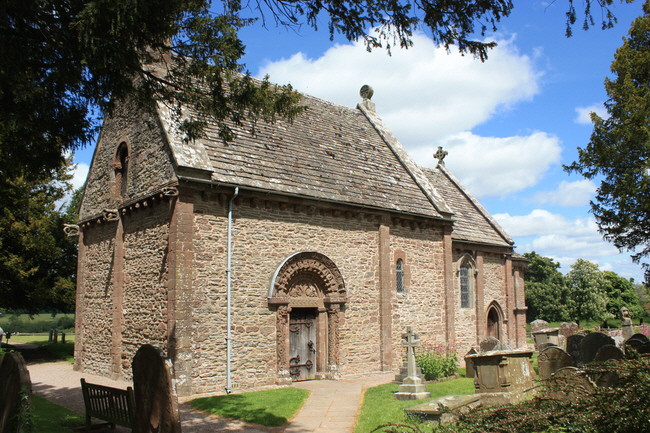 The church was built around 1140 and almost certainly before 1143 when it was given to the Abbey of Gloucester. It may have replaced an earlier Saxon church at the same site and the oval raised form of the churchyard is typical of even older Celtic foundations.
---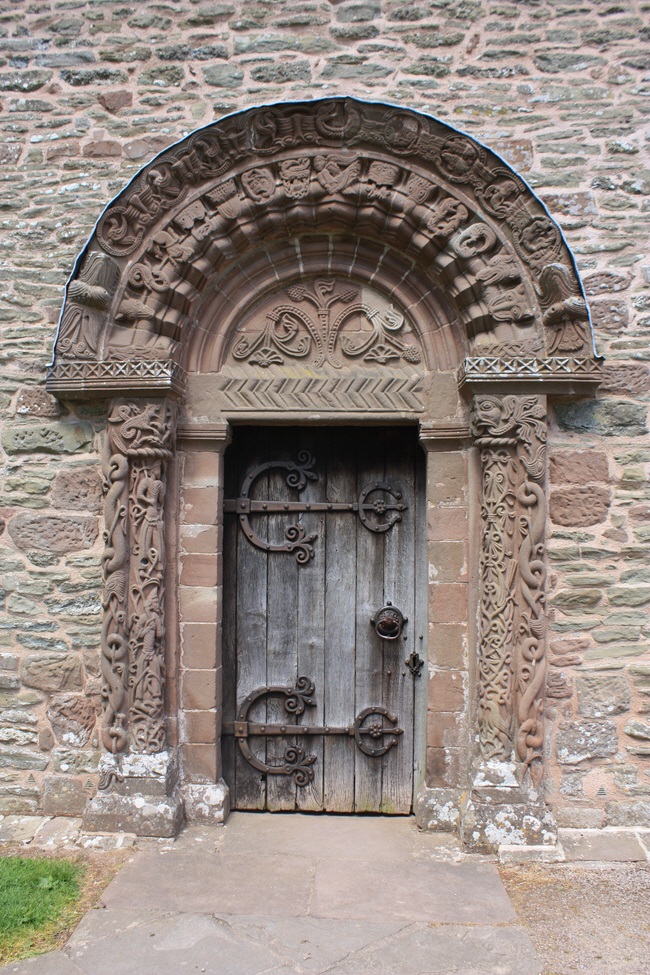 The carvings in the local red sandstone are remarkable for the number and fine preservation, particularly round the south door, the west window, and a row of corbels which run right around the exterior of the church under the eaves. The carvings are all original and in their original positions. Eighty-five corbels survive but the meaning of most is obscure, but some probably come from a bestiary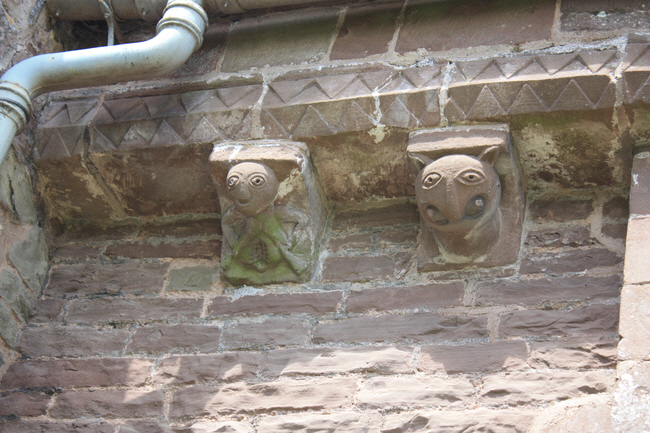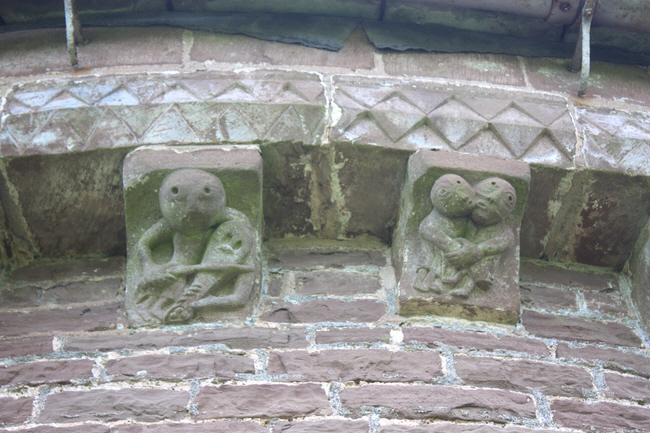 ---
Claire Christine Nicholson and Martin Piers Nicholson - Ticklerton (Shropshire) and Daventry (Northhamptonshire), United Kingdom.
This page was last updated on May 30th 2015.