Martin Nicholson's Cemetery Project
St James, Kimbolton, Herefordshire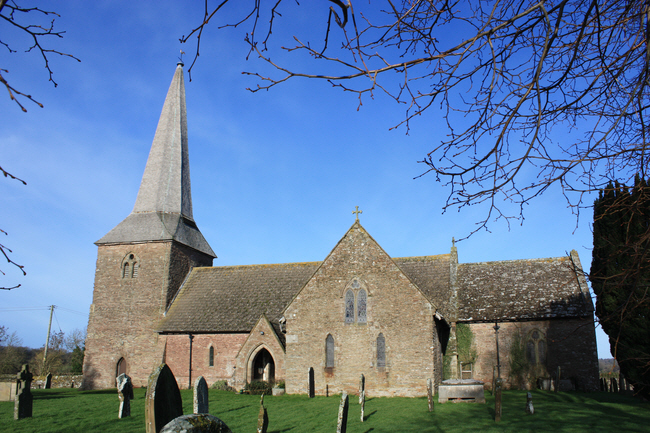 The church was a prominent part of the landscape from a considerable distance away.
---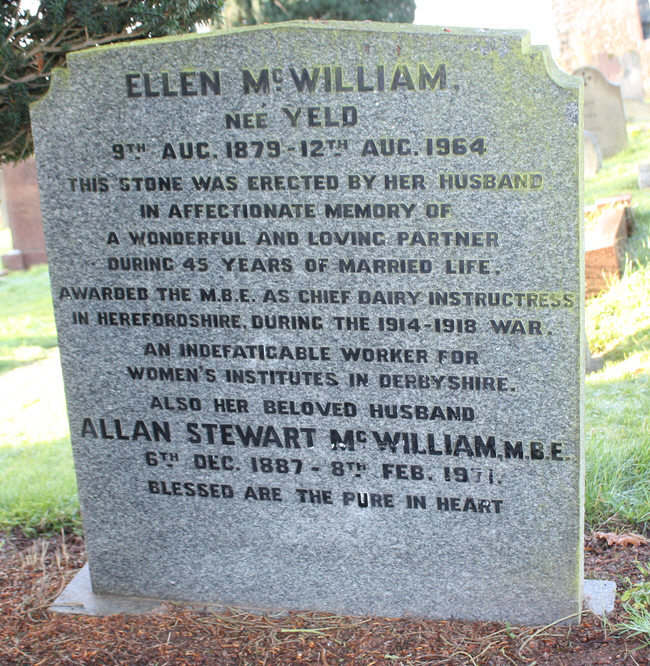 A dense bush in front of this grave made photography difficult. We like graves that give additional information about the deceased and this is a good example of what can be done.
---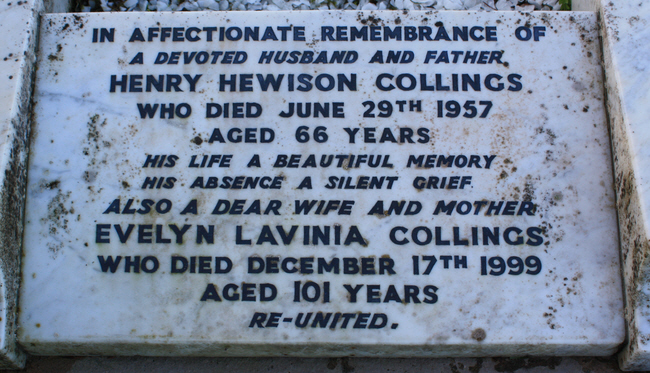 Age 101.
---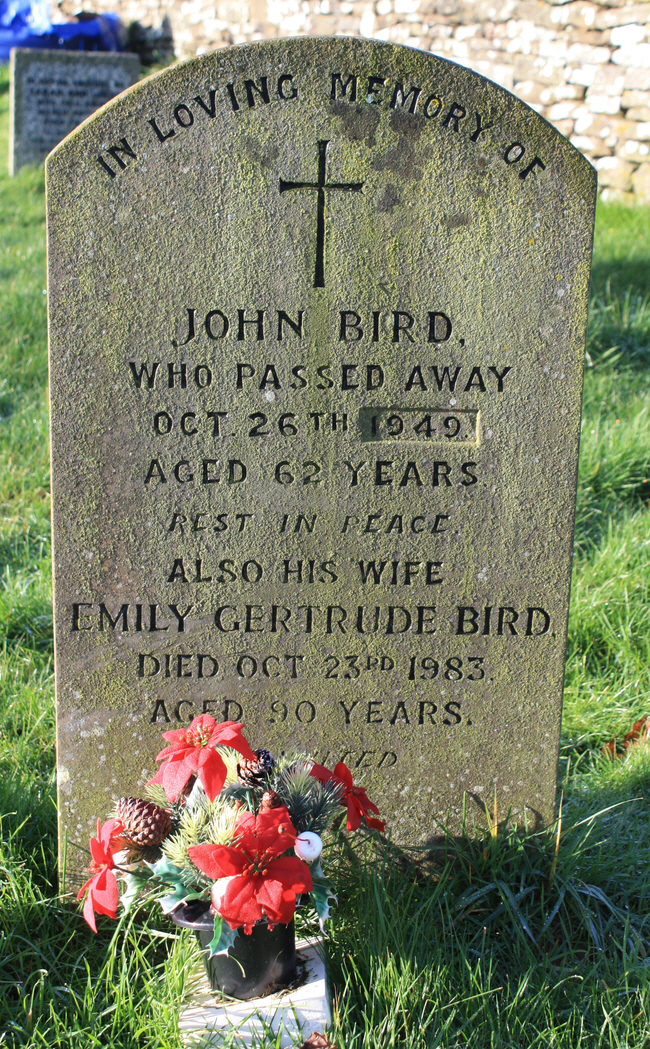 The year of death has been corrected.
---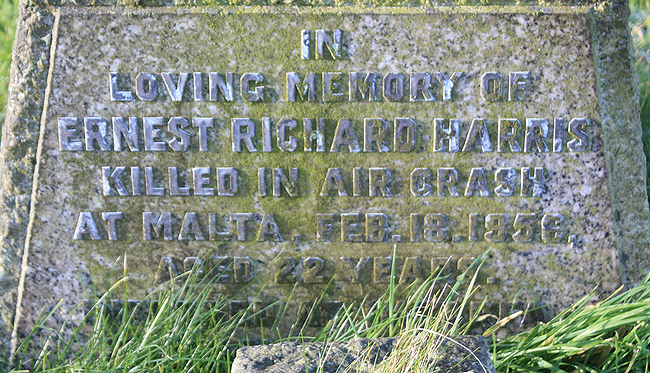 Killed in a aircrash in Malta in 1956. A total of 50 people were killed through a combination of engine failure and pilot error.
---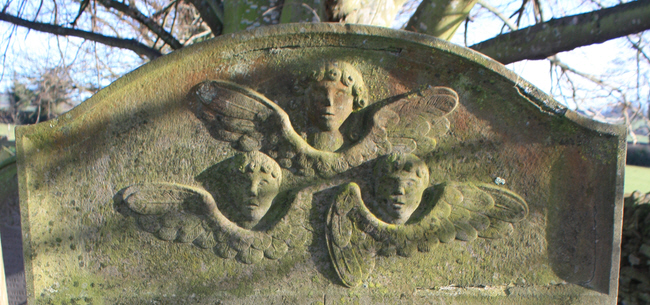 The top portion of this stone was of a design we had not seen before. Are these supposed to be angels?
---
Martin Nicholson - Church Stretton, United Kingdom.
This page was last updated on Jan 14th 2014