Martin Nicholson's Cemetery Project
St John the Baptist, Kings Caple, Herefordshire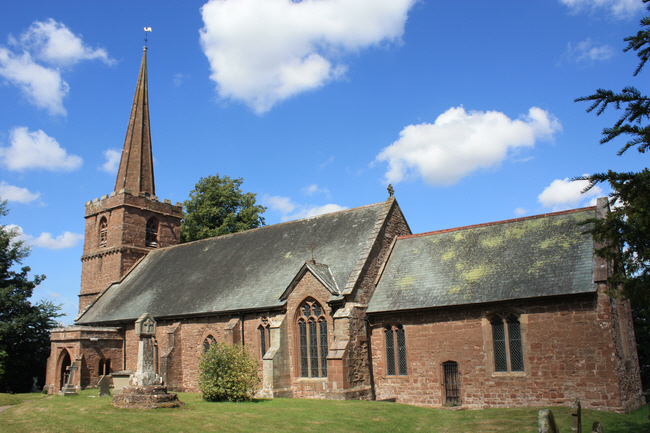 This parish church has a 13th century nave and an early 14th century west tower. The chancel rebuilt and top stage of tower added some years later. The church was restored in 1894.
---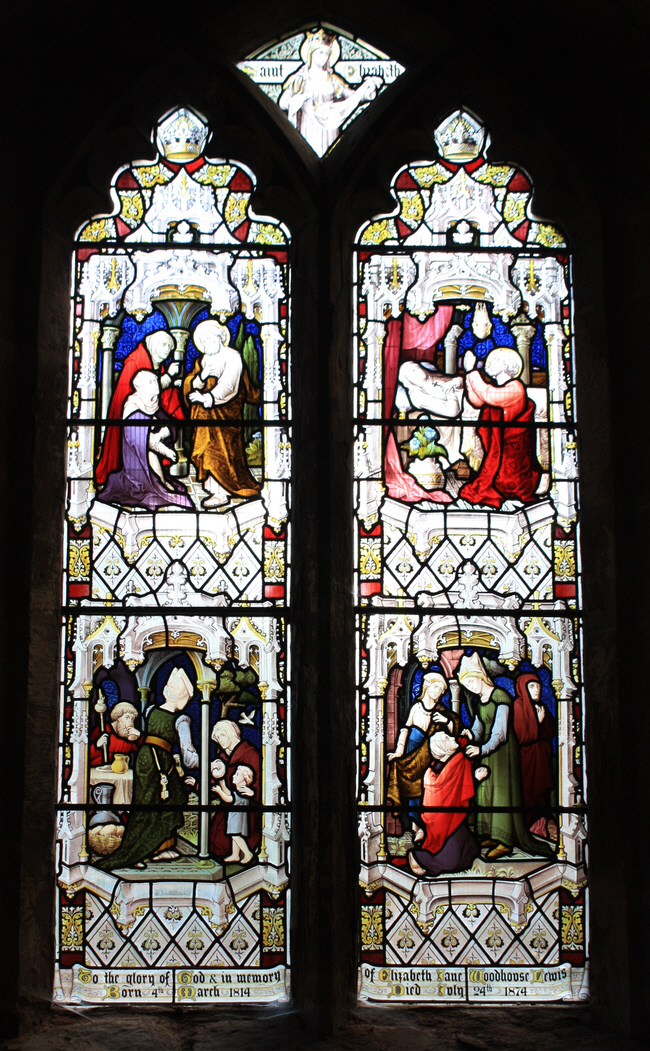 The church contains some magnificant stained glass.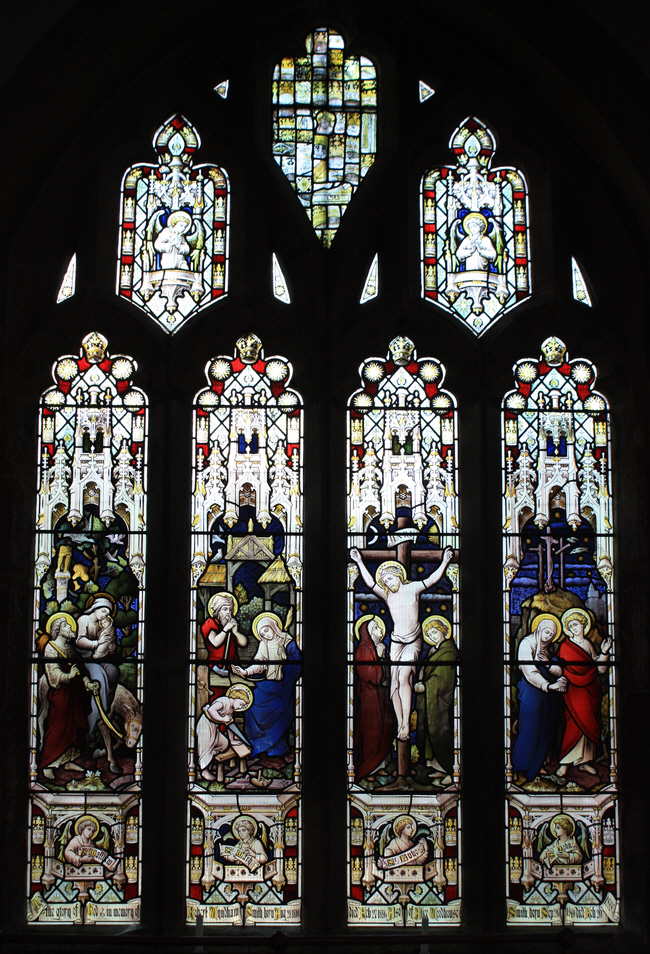 ---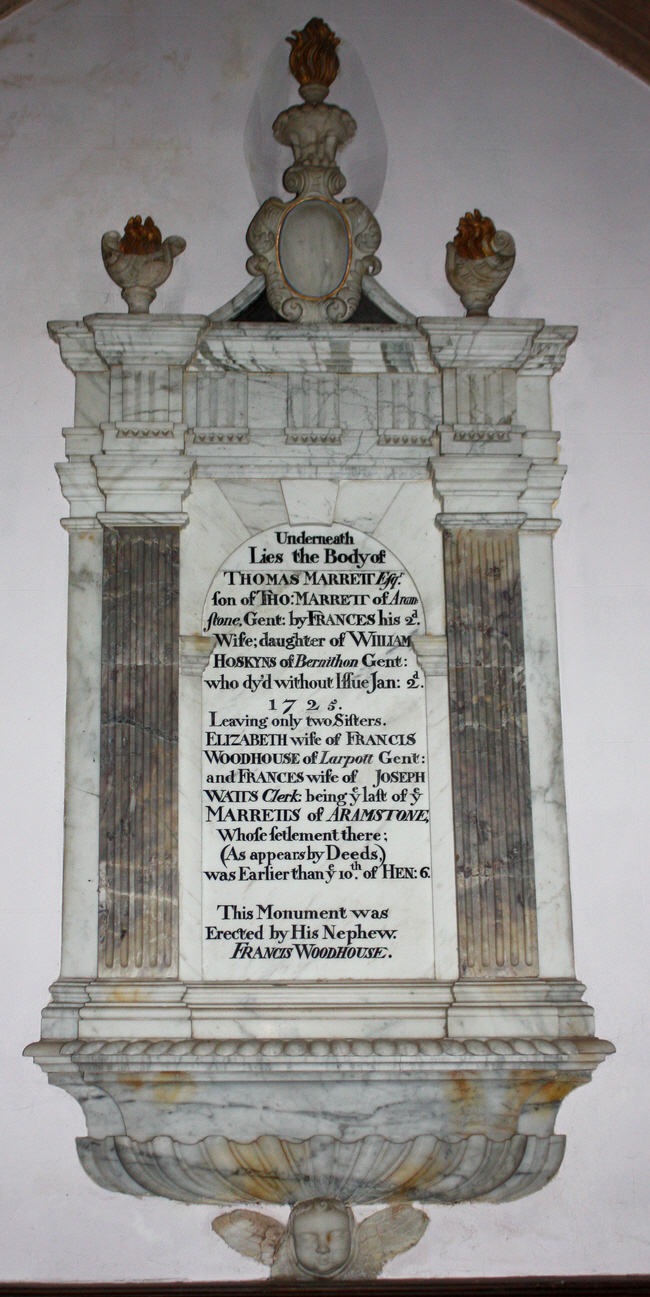 In the Aramstone chapel there is a memorial to Thomas Marrett, who died in 1725. In consists of marble fluted Doric pilasters flanking the inscription panel with Doric entablature surmounted by cartouche.
---
The ornate memorial to Eliza Woodhouse who died in 1835.
---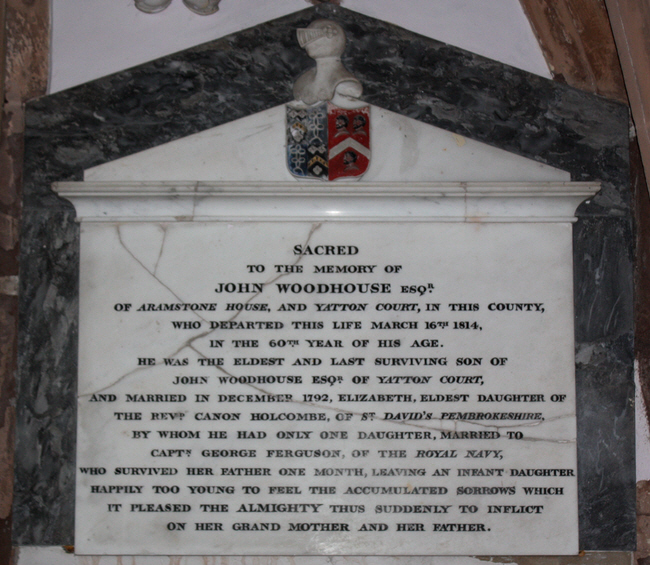 "... leaving an infant daughter happily too young to feel the accumulated sorrows ..."..
---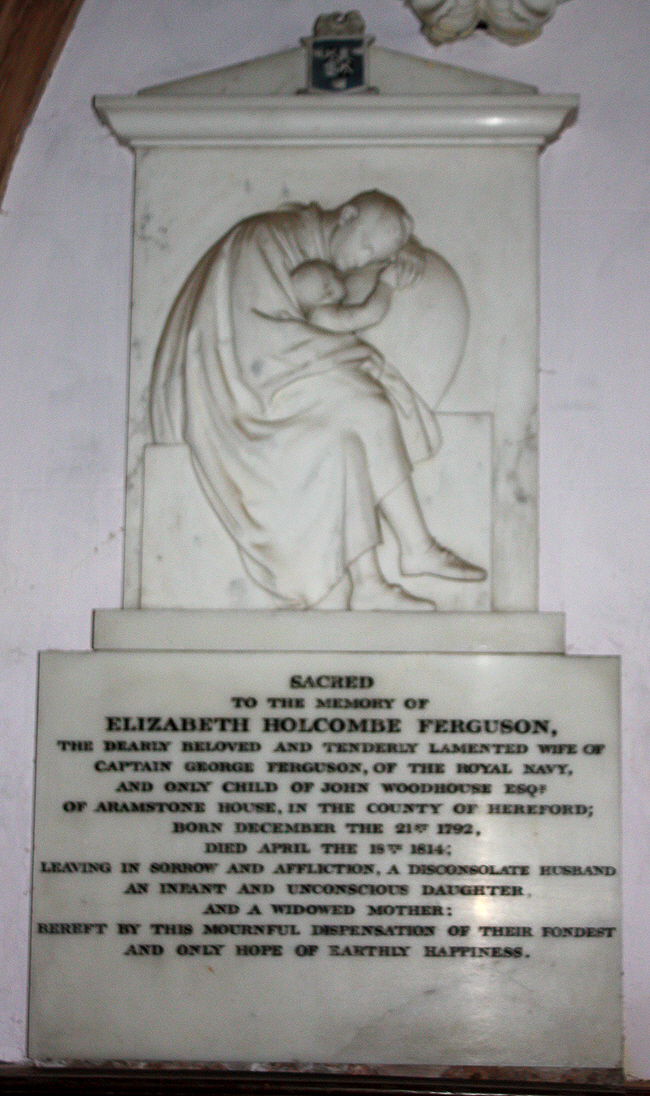 "... an infant and unconscious daughter..." was too young to remember her deceased Mother.
---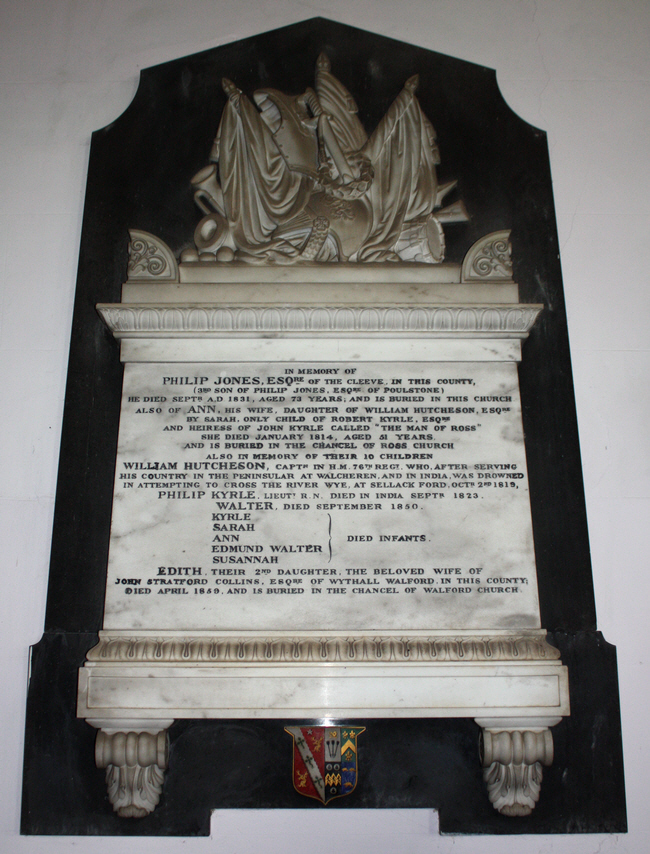 William Hutcheson was drowned "... in attempting to cross the the River Wye at Sellack Ford ...".
---
This is only the second time we have seen the latitude and longitude of the place of death reported on a memorial.
---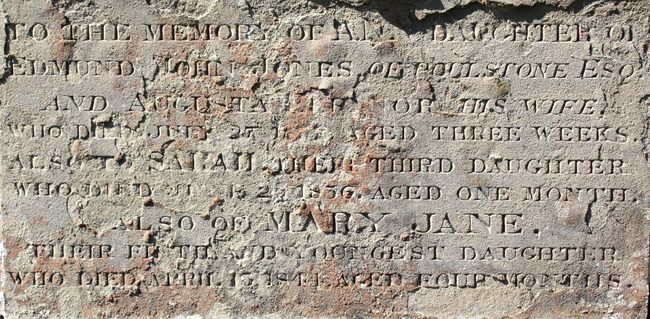 Three siblings died aged 3 weeks, 1 month and 4 months.
---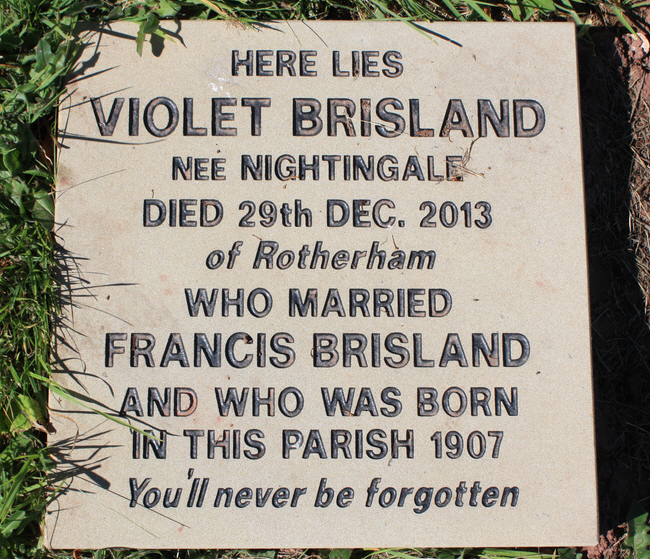 The text is rather ambiguous - was it Violet or Francis who was "born in this parish"?.
---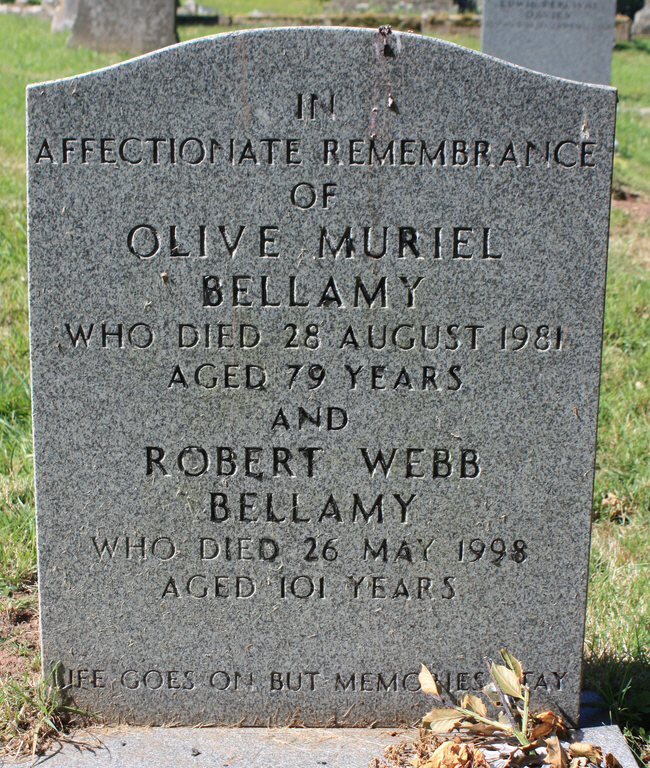 Aged 101.
---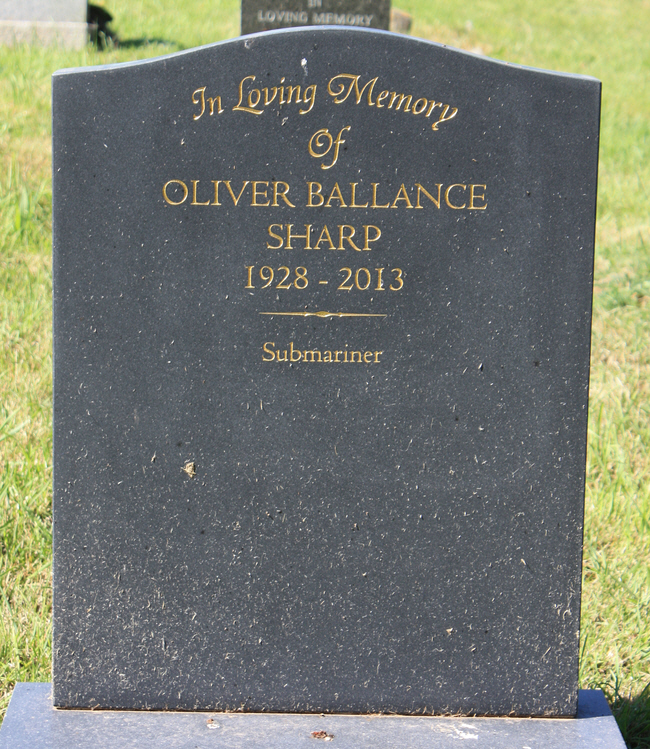 Oliver Sharp was a Submariner.
---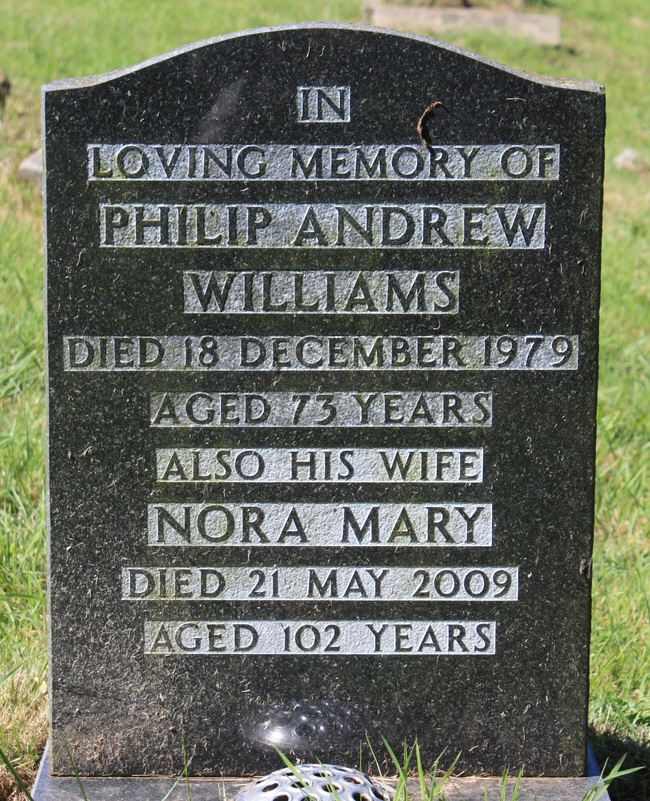 Aged 102.
---
A beautiful statue of an angel watching over a young child.
---

Robert Bellamy died aged 101 having served the church for over 70 years.
---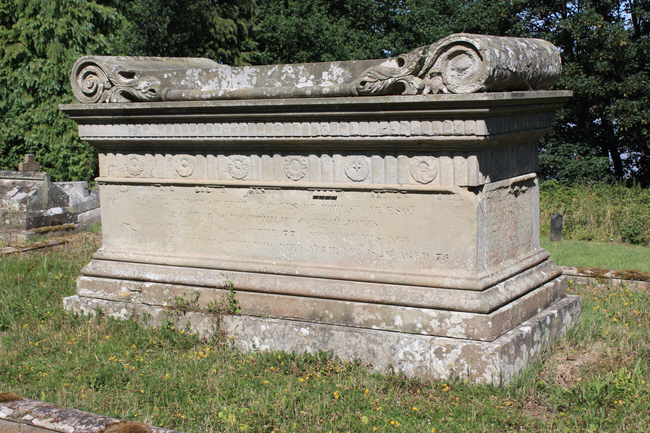 This elaborate box tomb caught our eye - it looks like a mattress on the top of it.
---
Claire Christine Nicholson and Martin Piers Nicholson - Ticklerton (Shropshire) and Daventry (Northhamptonshire), United Kingdom.
This page was last updated on July 31st 2015.