Martin Nicholson's Cemetery Project
St James the Apostle, Kinnersley, Herefordshire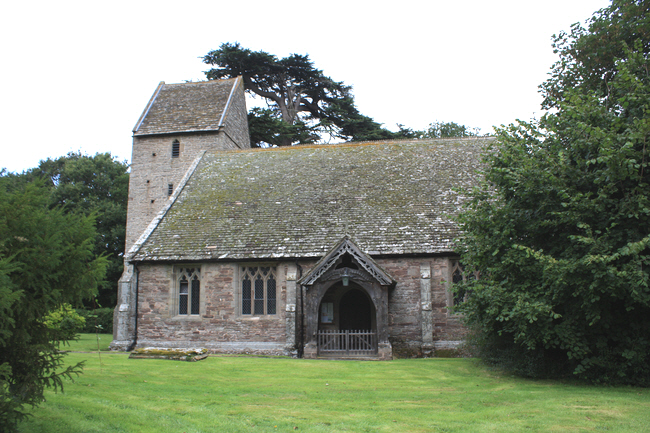 The original 12th century church was a simple rectangular structure with no tower. During the next 4 centuries the church was enlarged with the addition of the chancel and sanctuary, the north and south aisles and the tower which has 4 bells. Restoration in 1868 by Thomas Nicholson included a "gothic" chancel arch which sadly involved the removal of the upper three quarters of the rood screen and the blocking of its staircase.
---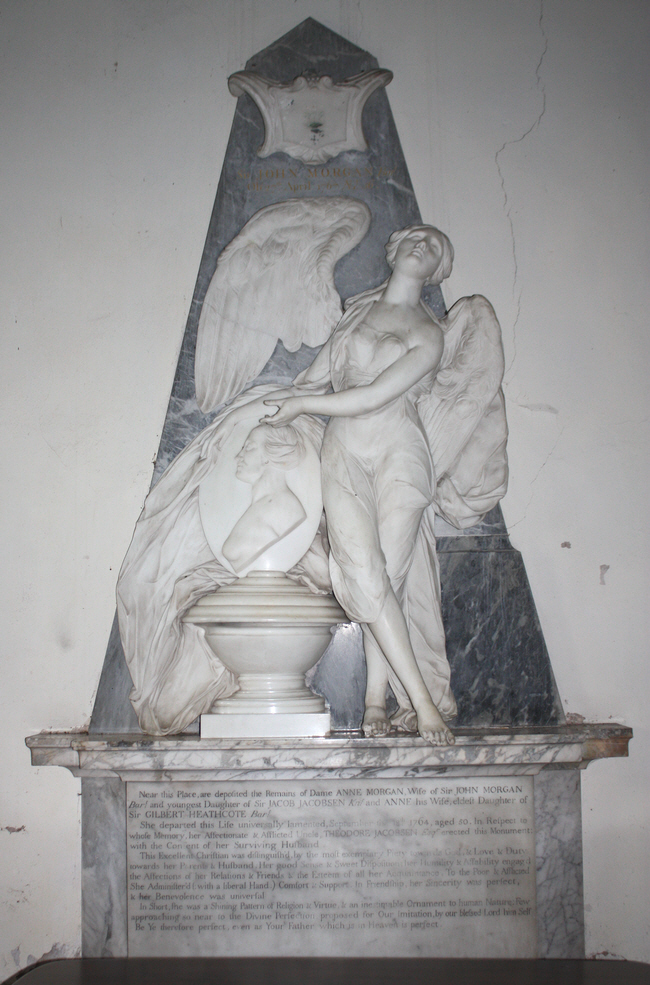 This marble monument is dedicated to Dame Anne Morgan who died in 1764
---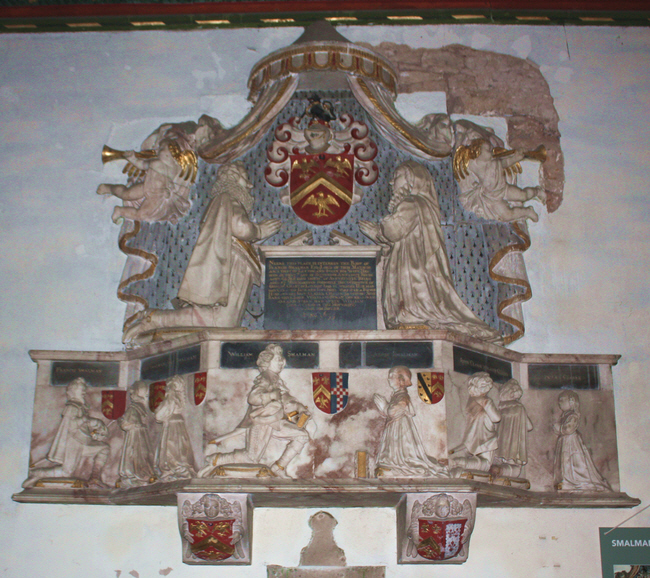 Francis Smalman of Kinnersley Castle died in 1633. Susan Clark was his second wife and he was her second husband. The monument shows the couple facing each other and also their children by both of their marriages.
---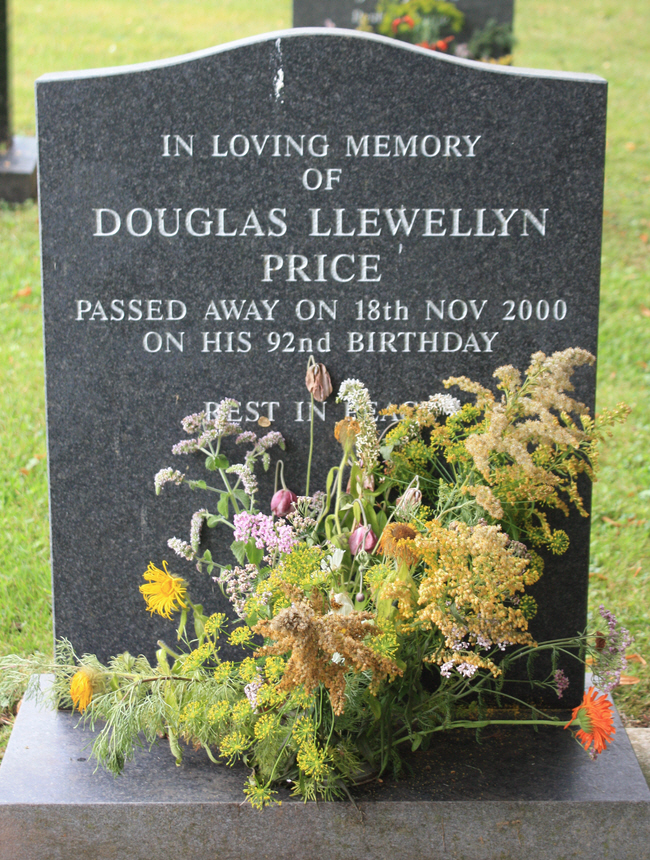 Douglas died on his 92nd birthday.
---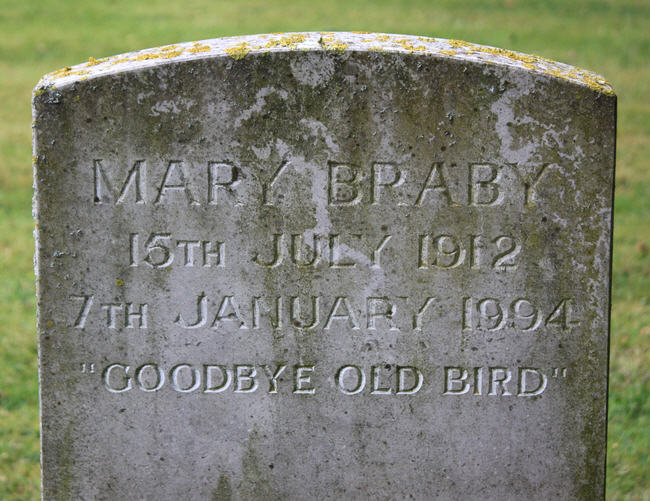 "Goodbye old bird".
---
Martin Nicholson - Shropshire, United Kingdom.
This page was last updated on August 15th 2014.