Martin Nicholson's Cemetery Project
St Mary, King's Pyon, Herefordshire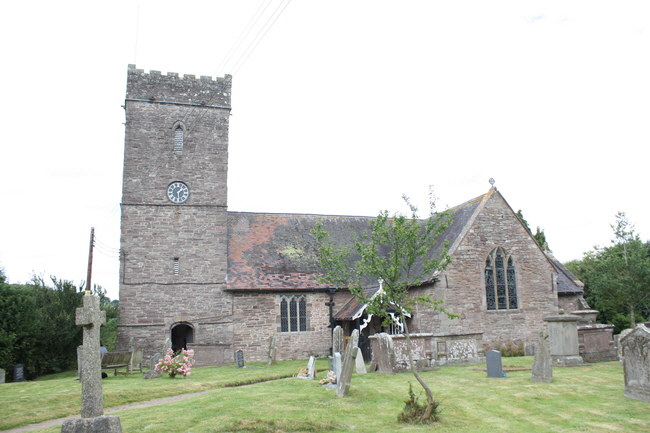 The large church door looked normal, but the third by the handle actually folded inwards separately.
---
An alabaster effigy of a man in armour with his limbs amputated. Alongside the knight is a sandstone effigy of a woman supine praying but it isn't thought that the two monuments are related.
---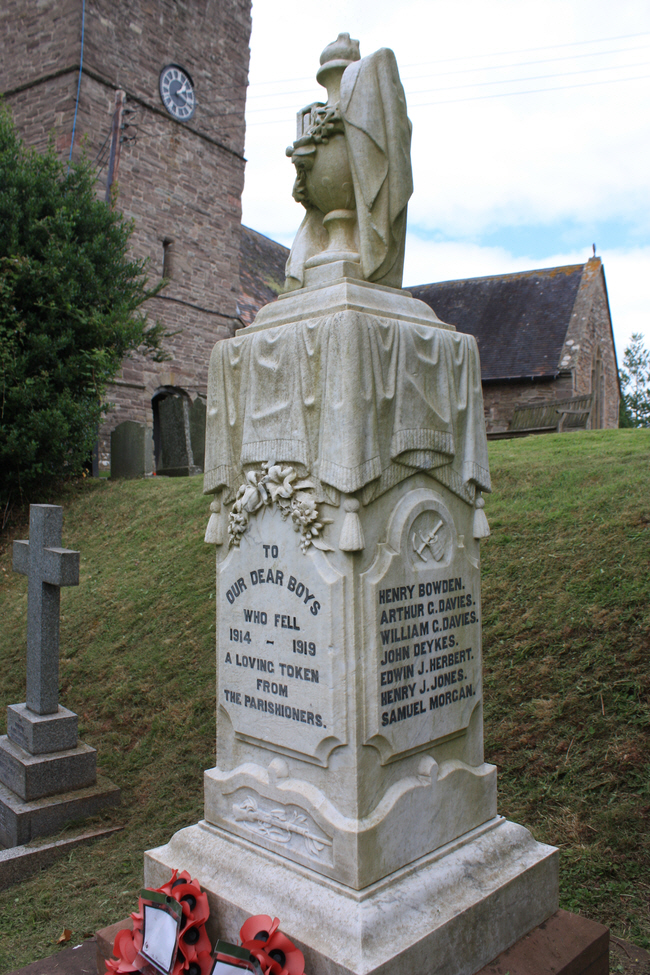 "A loving token from the parishioners" is an unusual, but effective, inscription to put on a war memorial.
---
Martin Nicholson - Shropshire, United Kingdom.
This page was last updated on July 15th 2014.