Martin Nicholson's Cemetery Project
St Ladoca, Ladock, Cornwall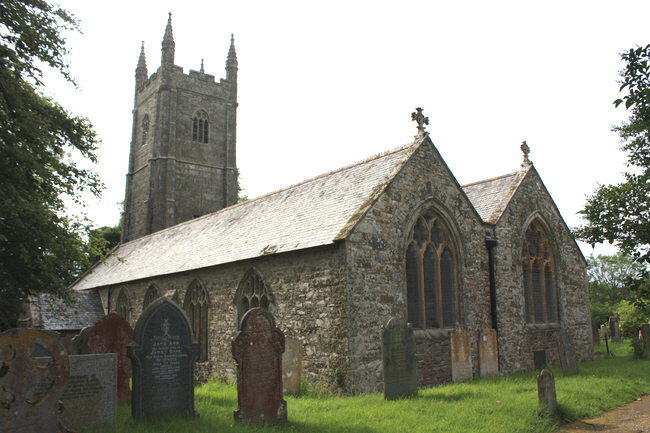 The parish church of St Ladoca has a fine west tower built of granite blocks. The north side of the church is 13th century in date while the south aisle is 15th century and the chancel was much altered by G. E. Street in 1862-1864.
---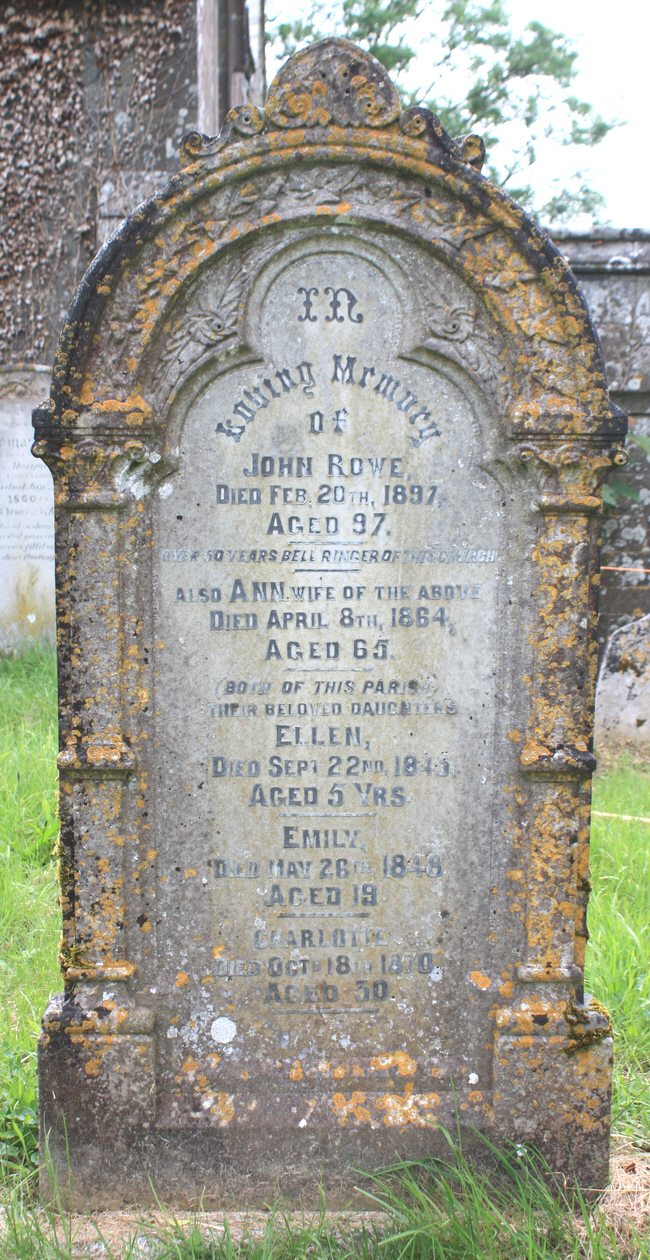 John Rowe was for "over 50 years bell ringer of this church."
---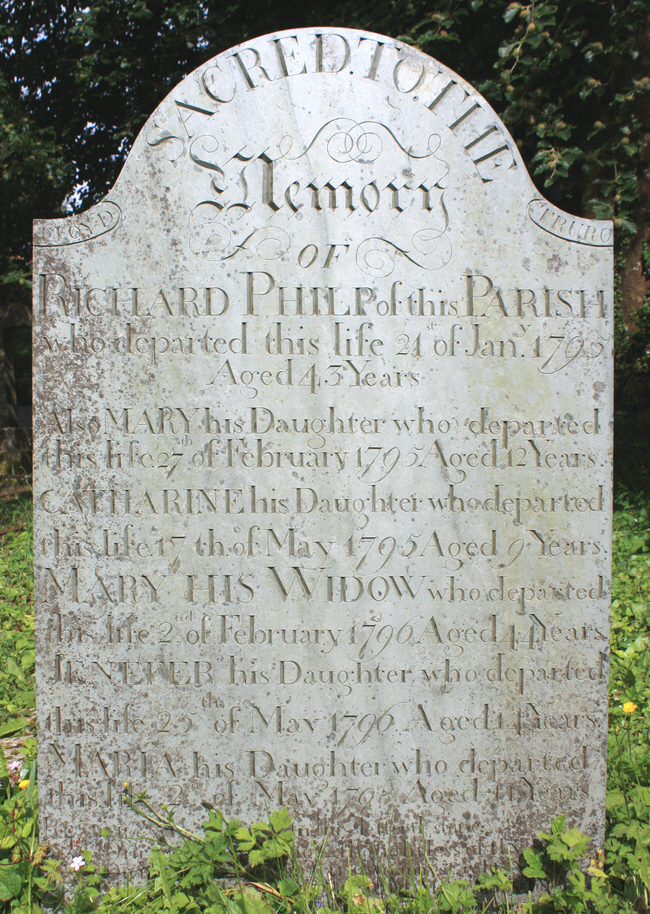 This stone chronicles the "destruction" of a family. The father died in January 1795, the mother died in February 1796 and the children died in February 1795, May 1795, May 1796 and May 1798.
---
Martin Nicholson - Shropshire, United Kingdom.
This page was last updated on June 11th 2014.