Martin Nicholson's Cemetery Project
St Mary the Virgin, Lapworth, Warwickshire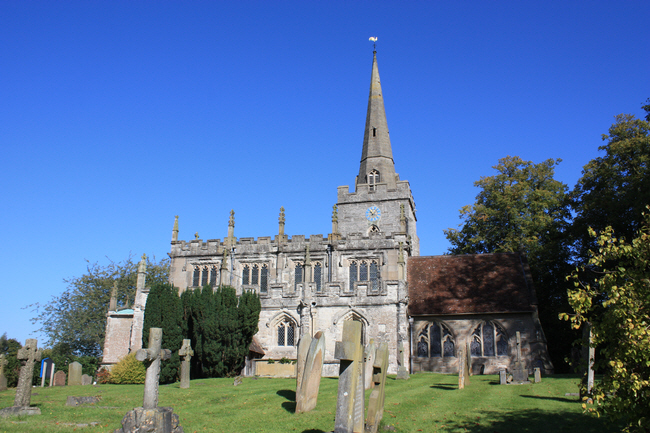 St Mary the Virgin, the parish church of Lapworth, traces a history back to the tenth century AD, when a Saxon wattle and wood church stood where the nave now stands. In AD 1100 a stone church existed on the site of the present nave and chancel; the succeeding nine centuries have given Lapworth an outstandingly beautiful and interesting church. Building which "began in the 12th century continued at intervals over 300 years so that the general impression now from the outside, is of a 15th century church."
---

Frank Wise (12), Sidney Warren (11) and Ernest Spight (11) fell through the ice and drowned on their way home from school. Arthur Wise (10) died trying to save them.
---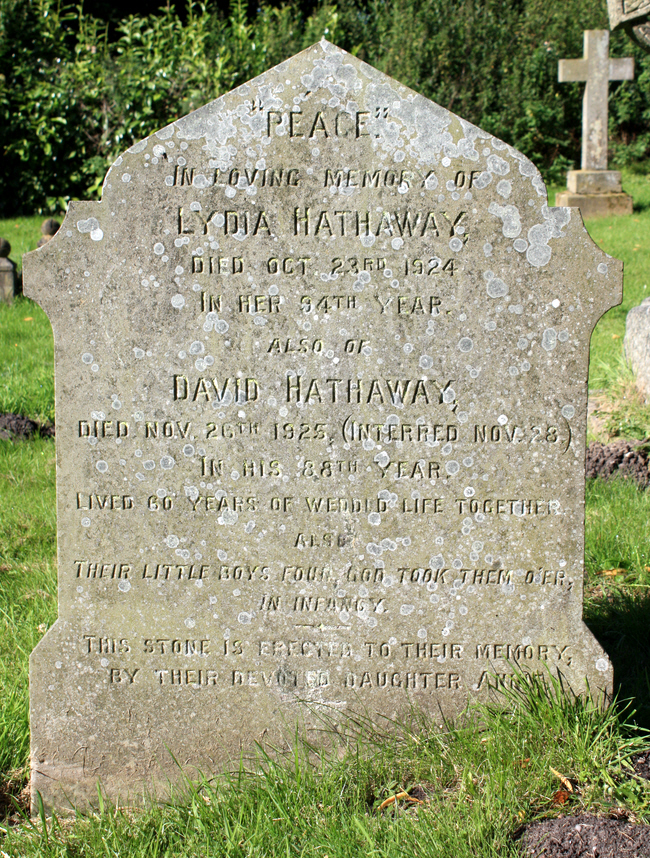 Lydia and David were married for 60 years.
---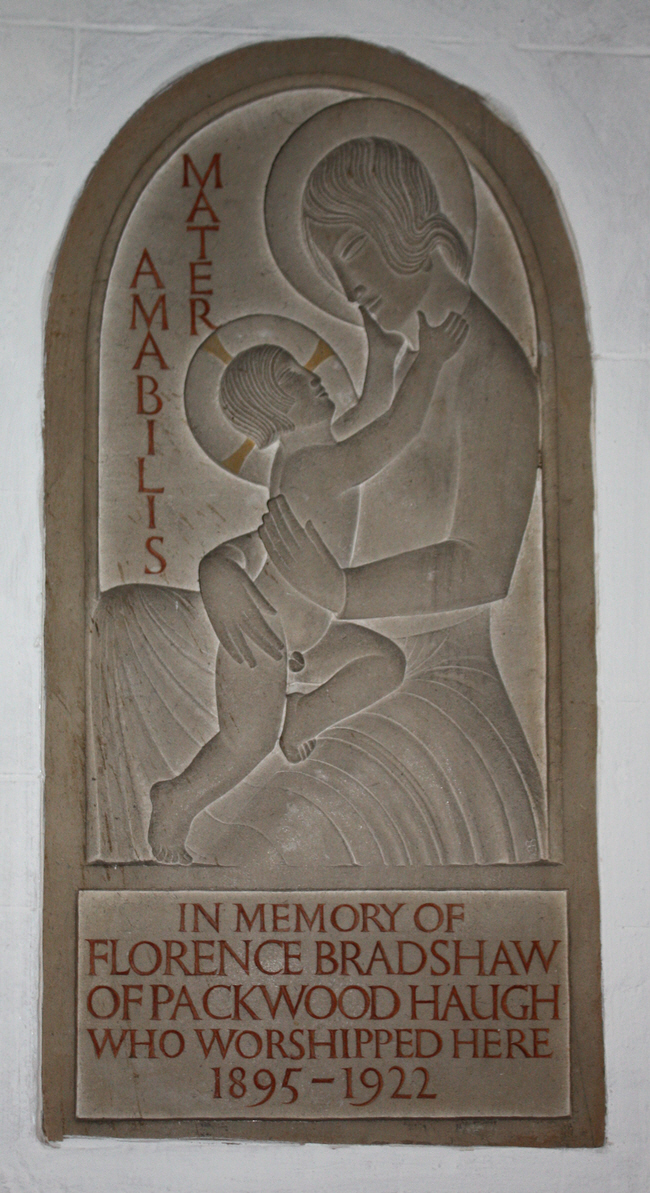 This charming memorial to Florence Bradshaw shows the baby Jesus and the Blessed Virgin Mary.
---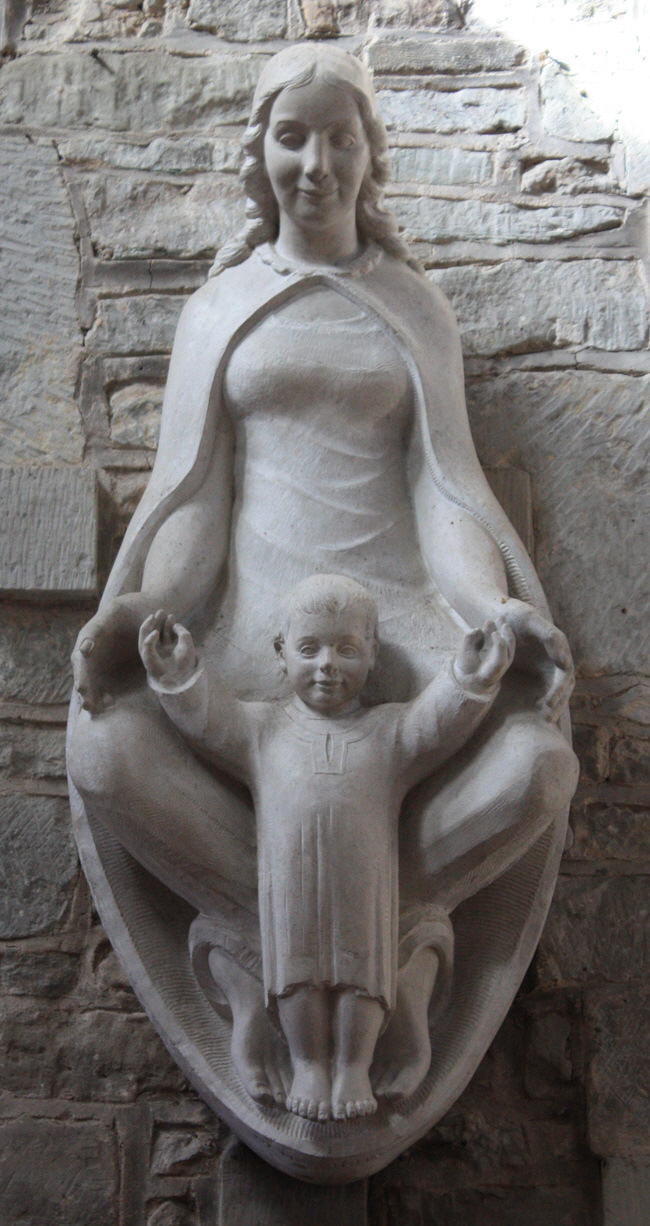 This statue has been placed high on the wall of the nave, facing the altar.
---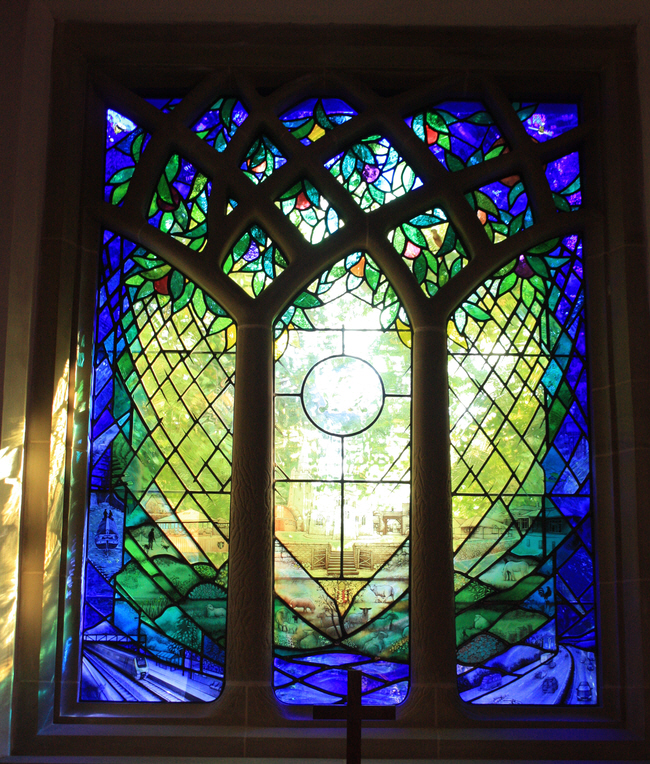 The Window of Hope by Anthony Naylor.
---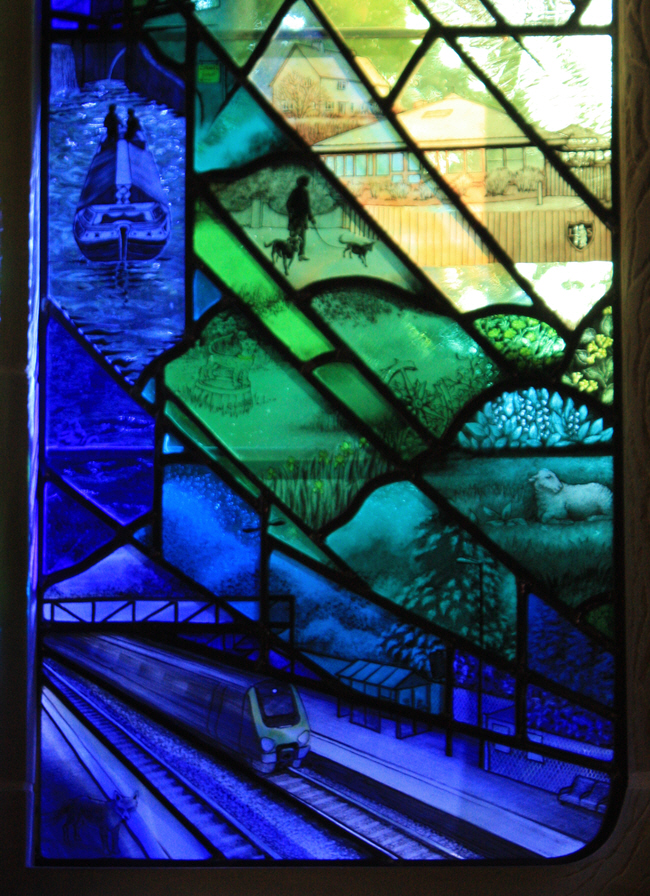 Detailed views of the two bottom corners of the window showing a canal, a railway and a motorway.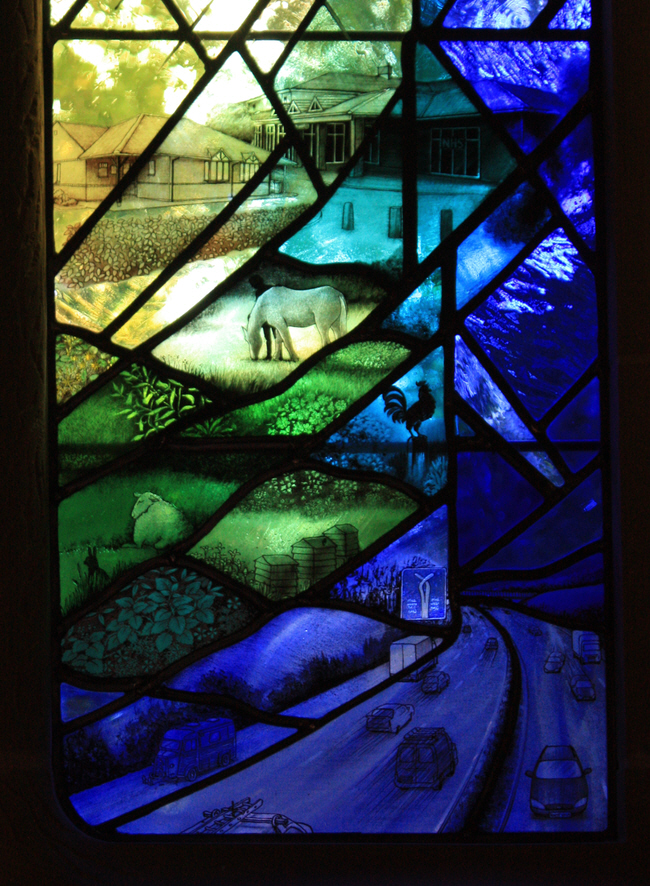 ---
Claire Christine Nicholson and Martin Piers Nicholson - Ticklerton (Shropshire) and Daventry (Northhamptonshire), United Kingdom.
This page was last updated on September 26th 2015.