Martin Nicholson's Cemetery Project
All Saints, Legbourne, Lincolnshire
All Saints Church is a Grade 1 listed building. It was built in 1380 and was extensively rebuilt in 1865. It is built in grey and green sandstone. The east end of the south aisle was once a Chantry, a small chapel where a priest who had been commissioned to say private prayers on the death of a wealthy person, could carry out these duties.
---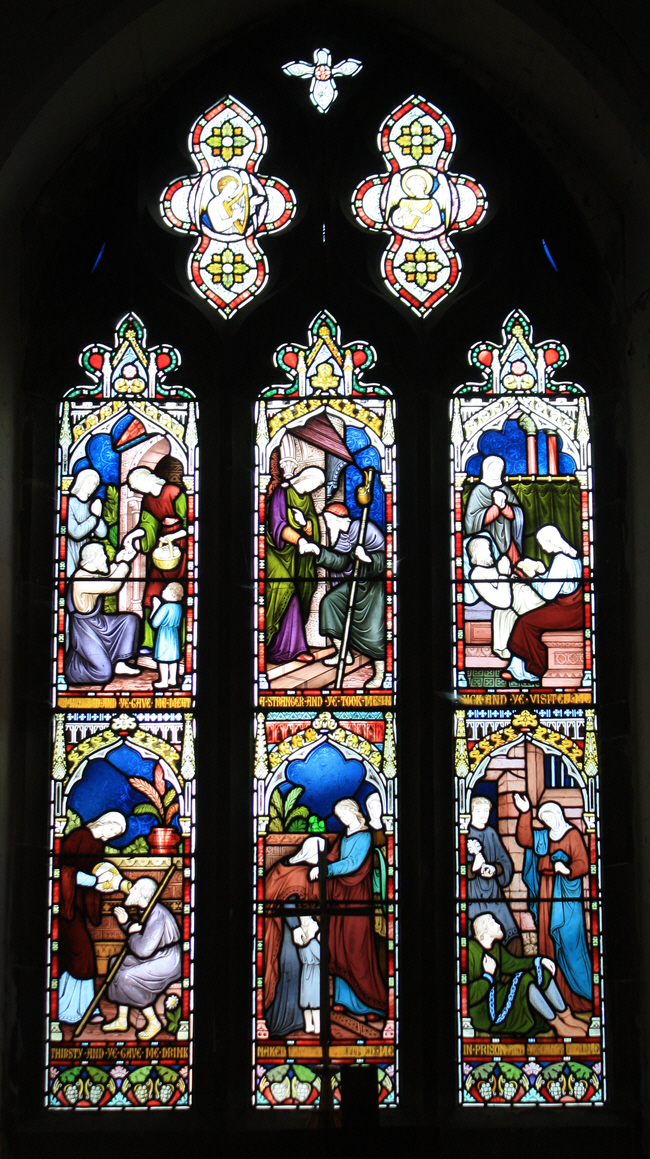 Two examples of the superb stained glass created by Frederick Preedy.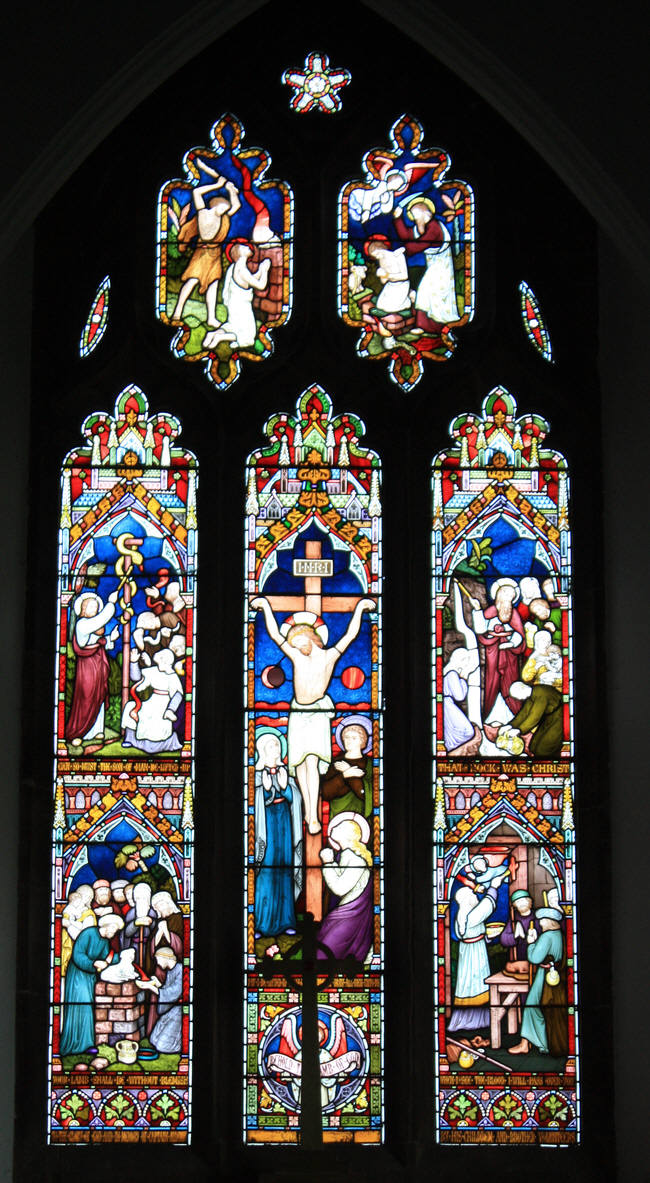 ---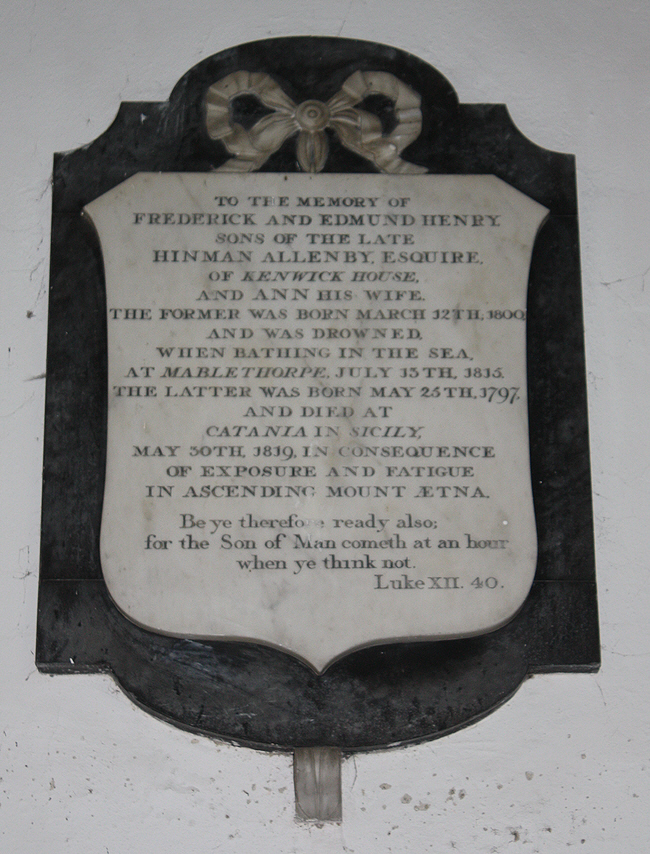 Two brothers who both died in unusual circumstances - Frederick was drowned in 1815 while bathing in the sea and Edmund died of "exposure and fatigue" ascending Mount Etna in 1819.
---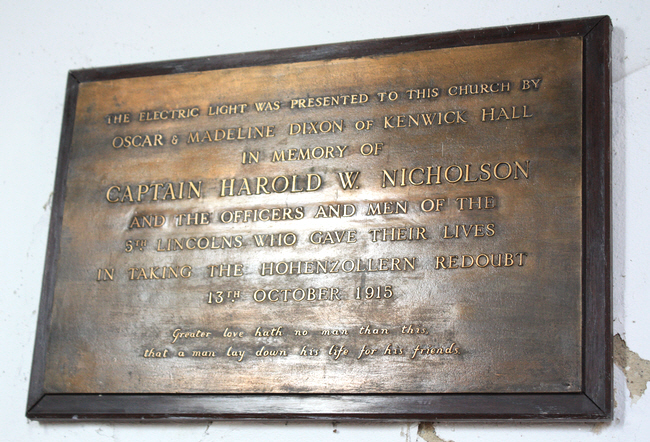 Captain Harold Nicholson was killed during the assault on the Hohenzollern Redoubt in October 1915..
---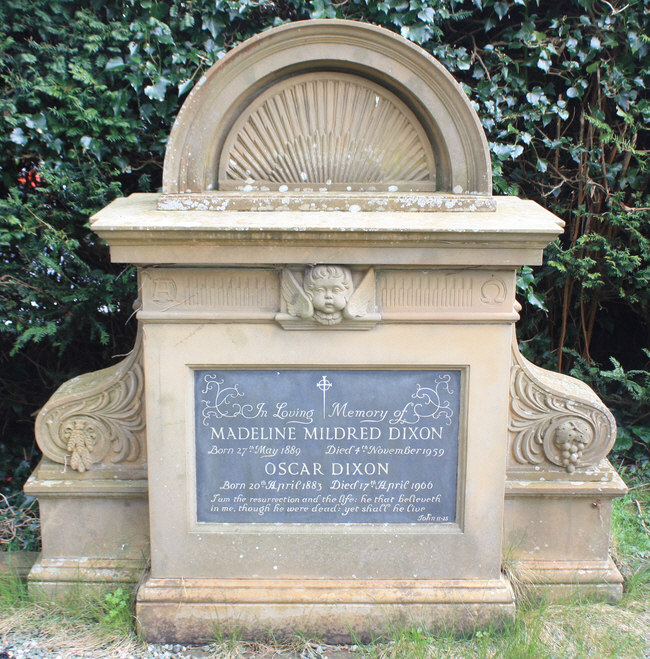 An elaborate and ornate monument quite unlike anything else in the churchyard.
---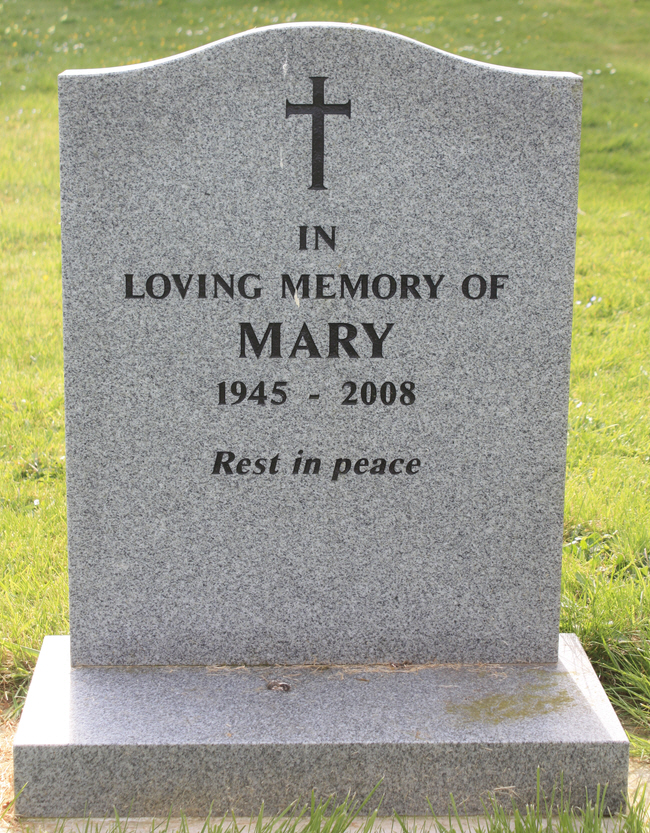 It is a shame that Mary's surname is not reported on her gravestone.
---
Claire Christine Nicholson and Martin Piers Nicholson - Ticklerton (Shropshire) and Daventry (Northhamptonshire), United Kingdom.
This page was last updated on April 16th 2015.