Martin Nicholson's Cemetery Project
Leominster Cemetery, Leominster, Herefordshire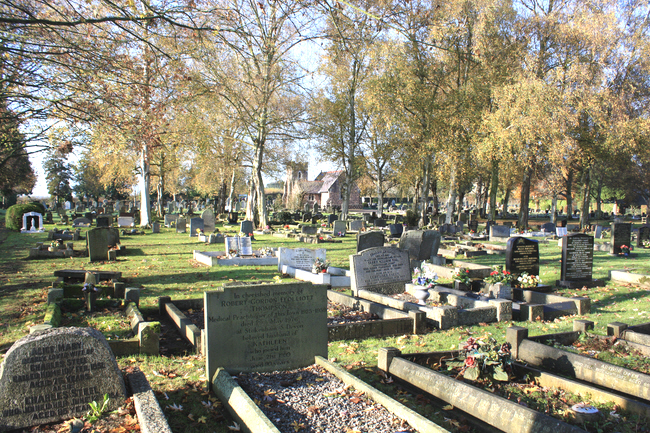 This was a typical neat urban cemetery with lots of squirrels and toadstools.
---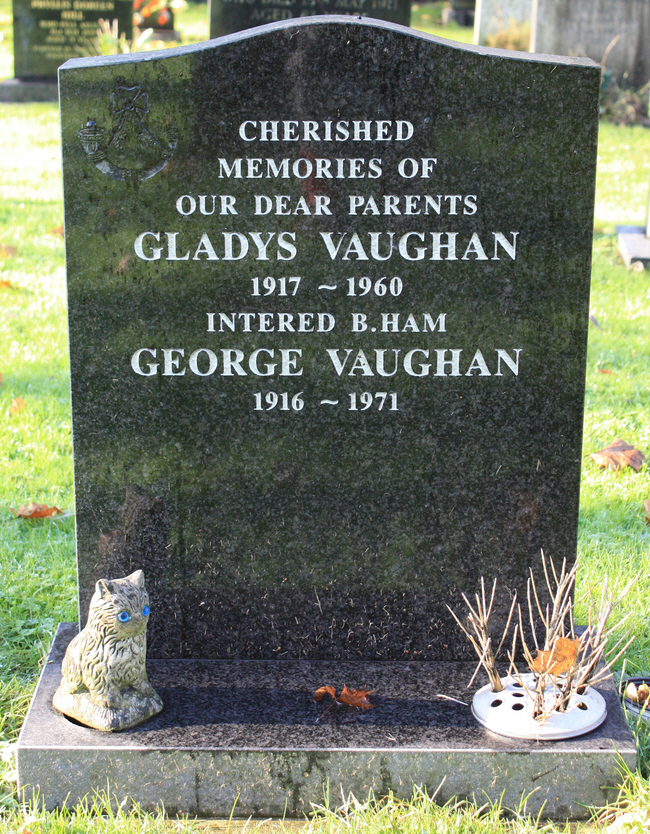 Interred has been spelt intered.
---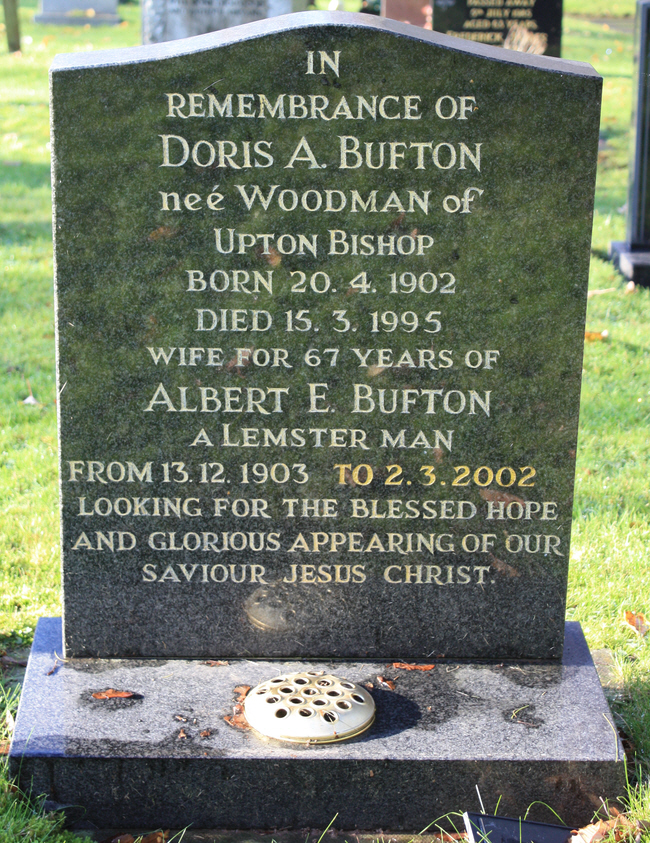 Married for 67 years. Leominster is pronounced Lemster so it possible that the mis-spelling was intentional.
---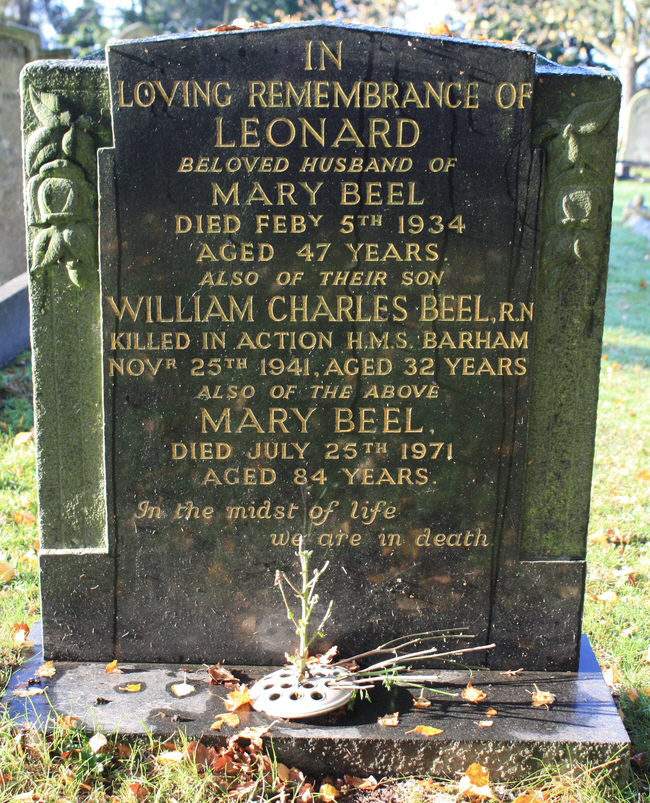 H.M.S. Barham was sunk on 25 November 1941 by the German submarine U-331.
---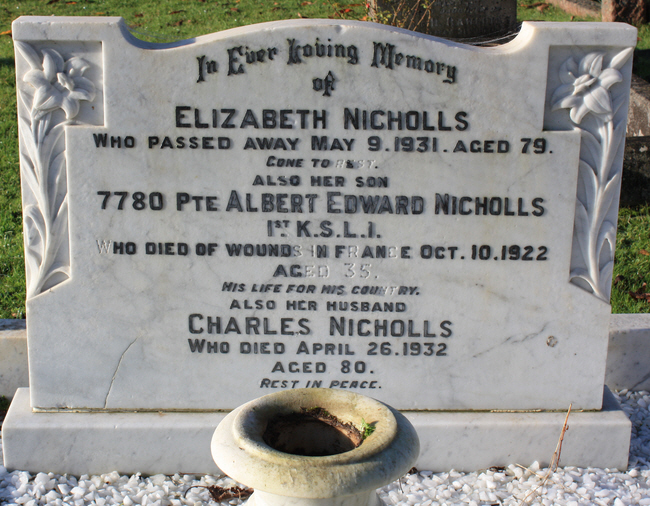 This memorial is a rather a puzzle. Initially I assumed Albert Edward Nicholls died from wounds received in 1922 but it now seems that the wounds must have been received during the 1914-1918 war.
---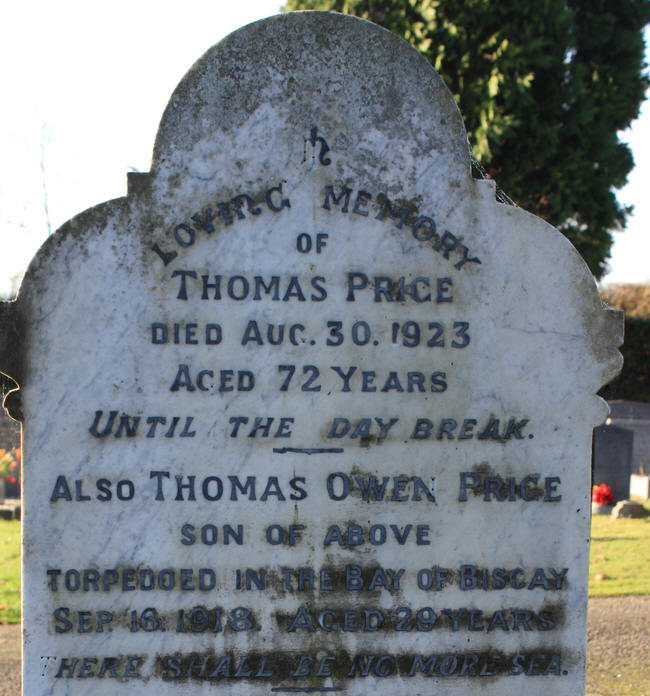 Thomas Owen Price died on from the British S. S. Philomel. "The Philomel was the leading ship of the right column of a south-bound convoy from Brest to La Palice. No submarine or torpedo was seen at any time, nor was the submarine detected by the listening devices. The Philomel was struck on the starboard side, under the bridge, and, following the explosion, she swung to starboard out of the column and was immediately abandoned. At 6:14 P.M, about thirty minutes after being struck, the Philomel began to sink by the bow, taking a very sharp angle until her bow seemed to rest on the bottom. A minute later she disappeared from sight, with steam escaping and her whistle blowing. "
---
Martin Nicholson - Shropshire, United Kingdom.
This page was last updated on November 17th 2011