Martin Nicholson's Cemetery Project
St Michael and All Angels, Lilleshall, Shropshire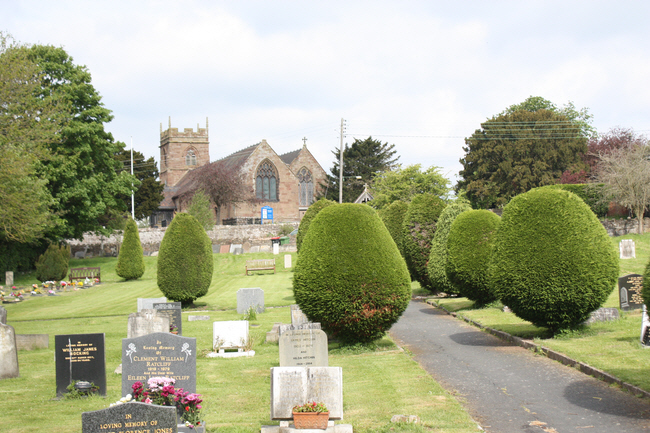 All the gravestones from the churchyard have been removed and placed around the perimeter walls of the churchyard and along one of the walls of the new cemetery across the road. I assume that this was to make grounds maintenance easier but nevertheless is a policy of which I strongly disapprove.
---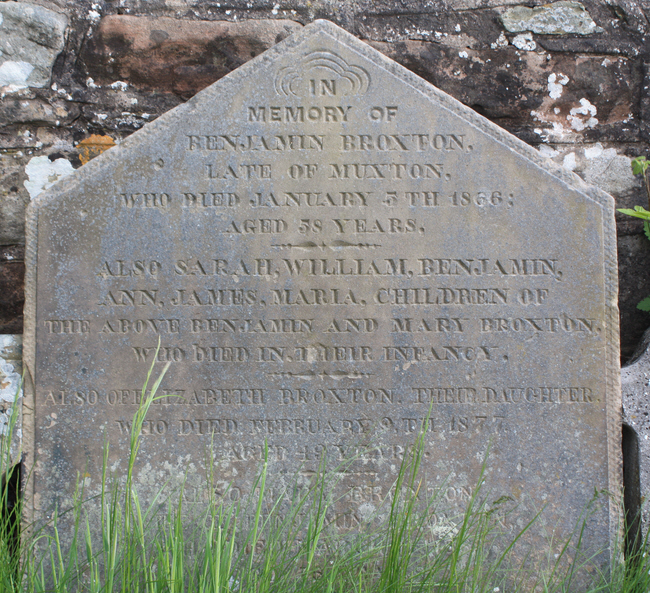 Benjamin and Mary Broxton lost six children in infancy.
---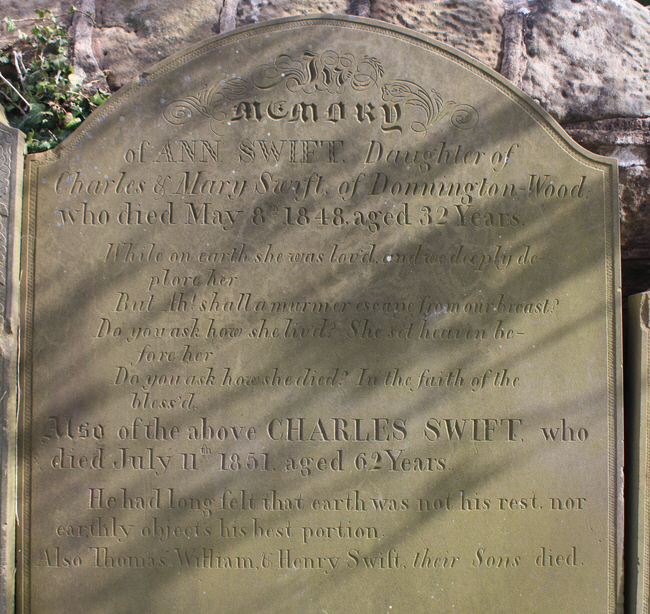 On first sight the words "While on earth she was loved and we deeply deplore her ..." seem a strange thing to have said but "deplore" is being used in the old-fashioned sense of the word meaning mourn.
---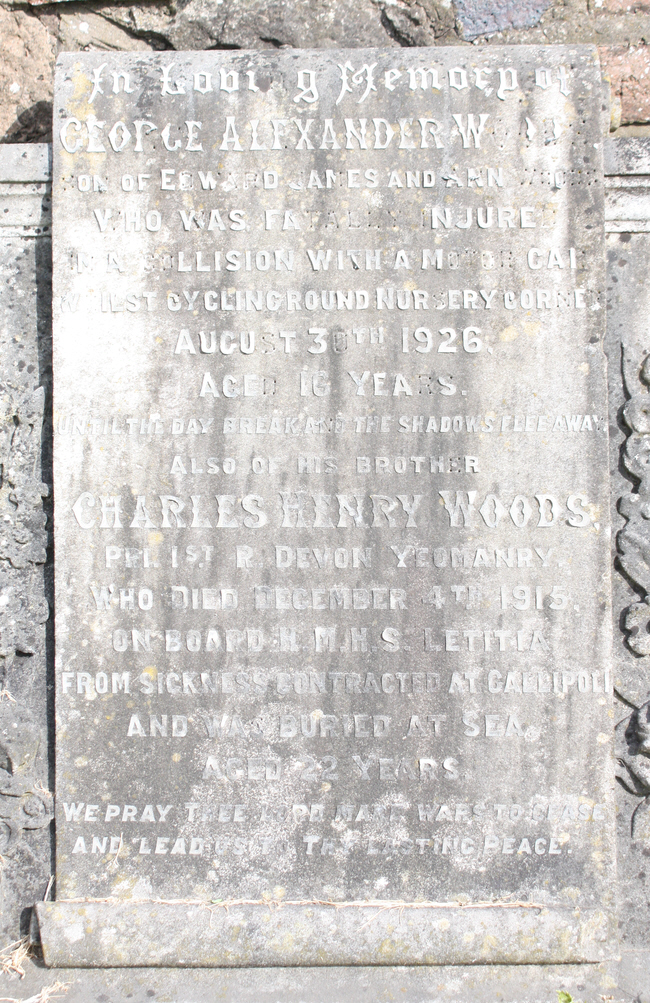 George Alexander Woods died after colliding with a car when riding his bicycle round Nursery Corner in 1926. His brother, Charles Henry Woods, died on board the hospital ship Letitia from an illness contracted at Gallipoli during the First World War.
---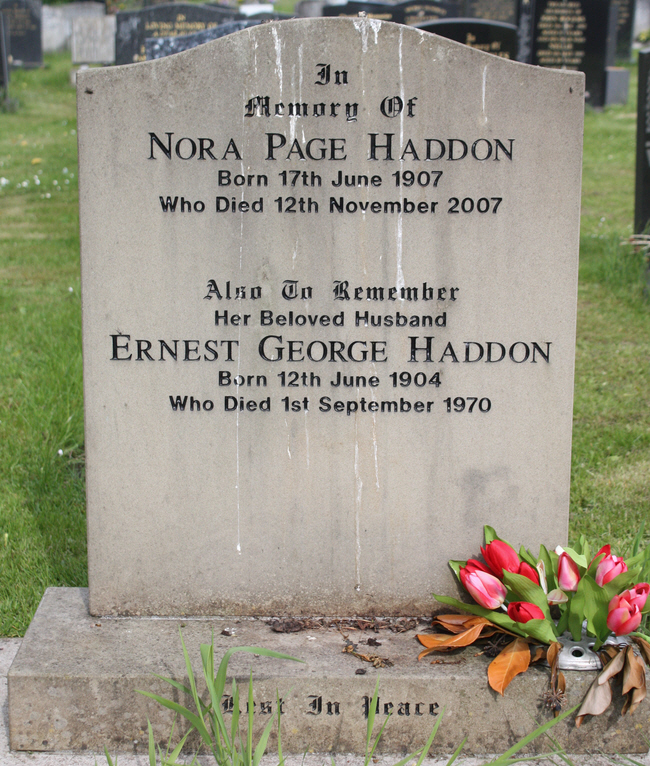 Age 100.
---
Martin Nicholson - Shropshire, United Kingdom.
This page was last updated on May 27th 2013.