Martin Nicholson's Cemetery Project
St Andrew, Weston Under Lizard, Staffordshire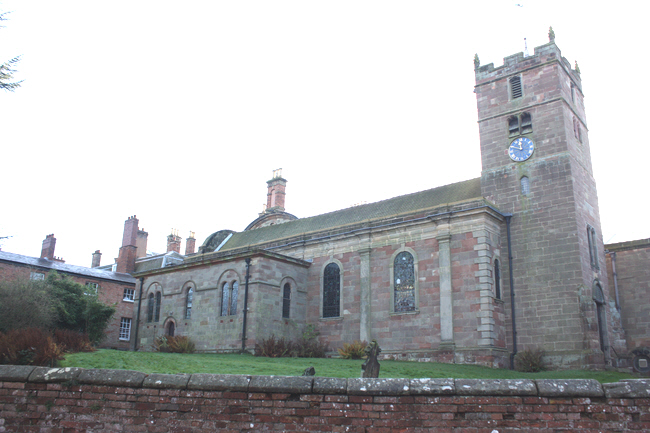 Situated in the grounds of Weston Hall.
---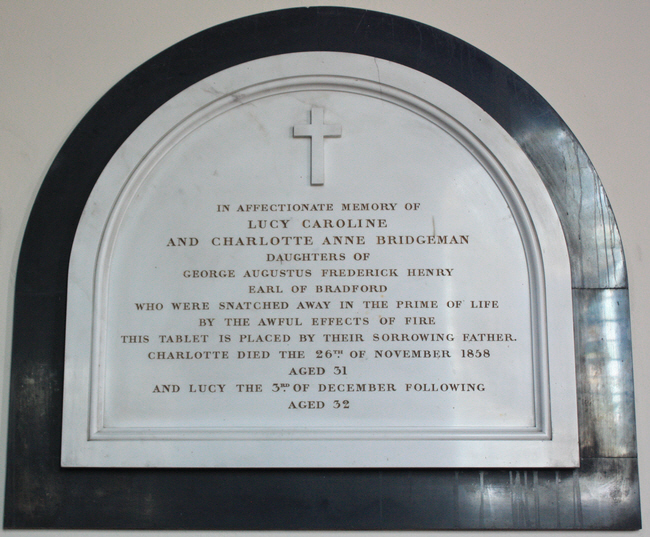 Lucy and Charlotte were two daughters of the Earl of Bradford who were fatally injured in a house fire in 1858.
---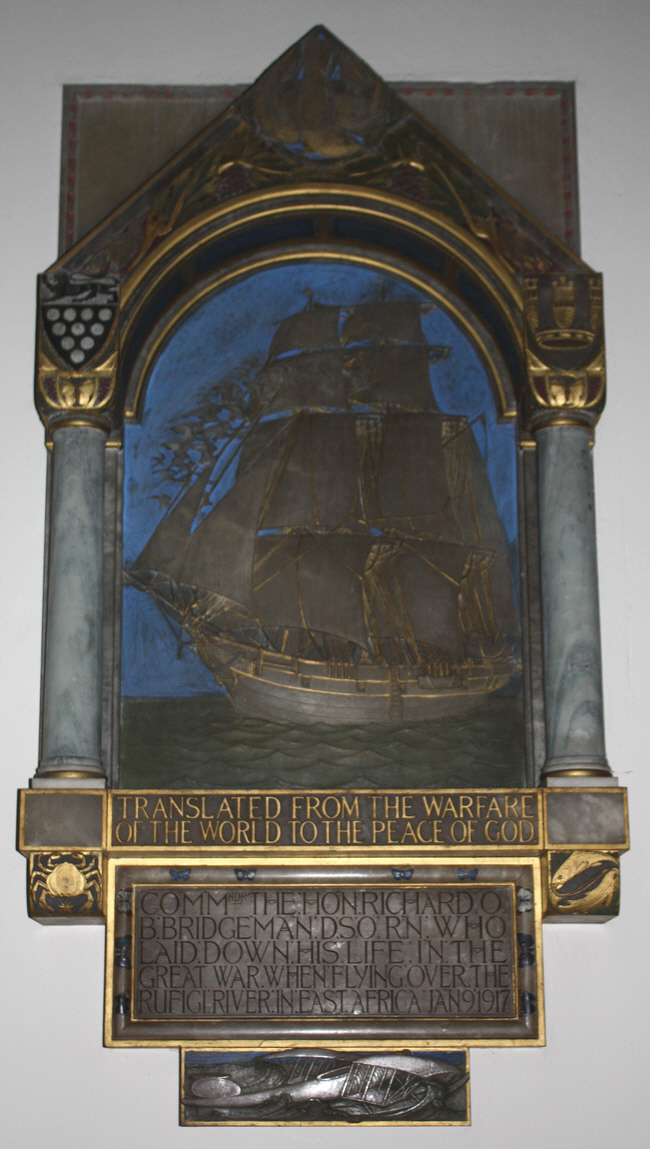 The memorial to Commander Bridgeman in the form of the "Ship of Souls".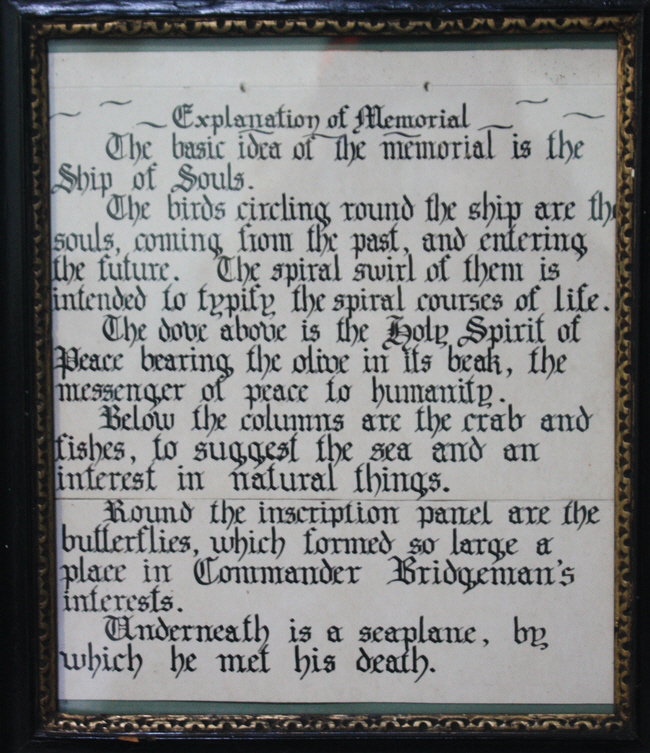 ---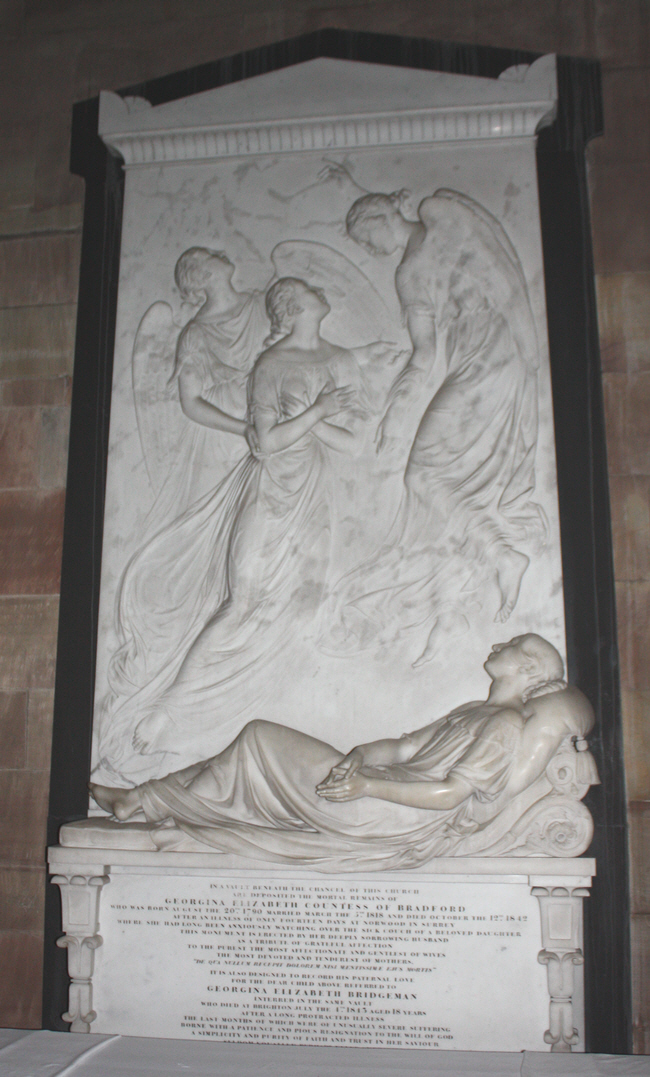 A double memorial to the Countess of Bradford and her teenaged daughter. The Countess died in 1842 having caught an infection from her daughter who died the next year.

---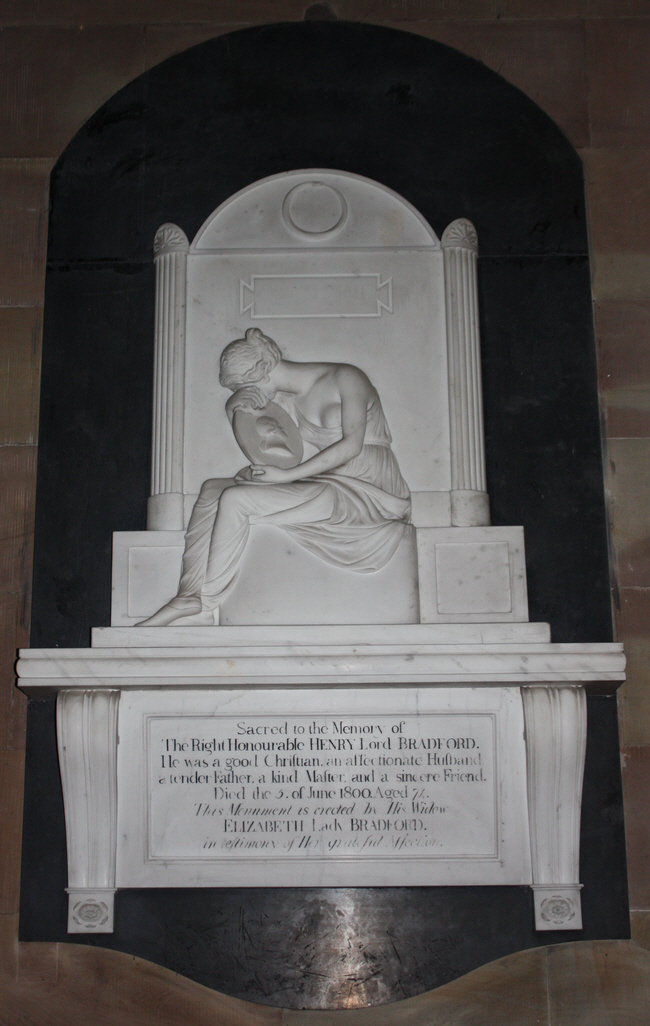 The memorial to Henry, Lord Bradford who died in 1800.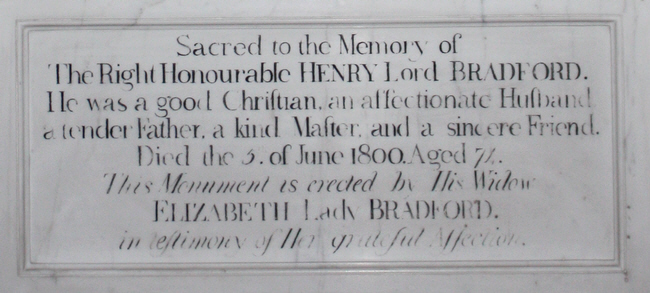 ---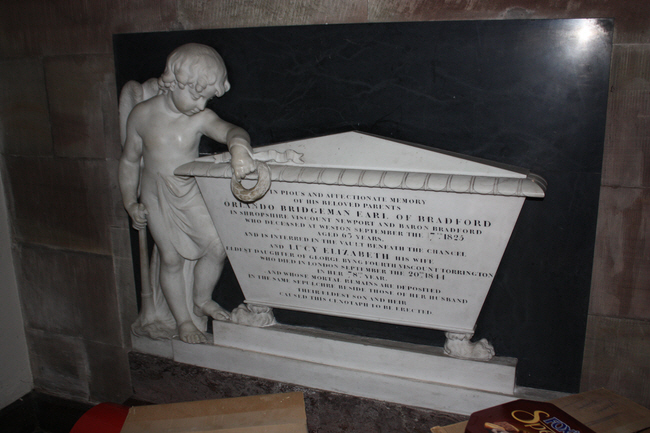 Orlando Bridgeman, Earl of Bradford, and his wife Lucy.
---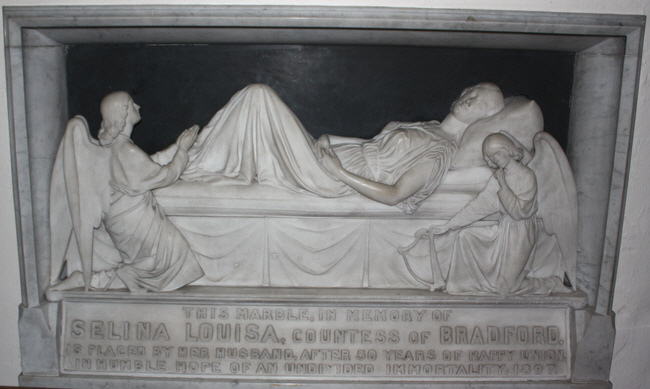 Selina, Countess of Bradford.
---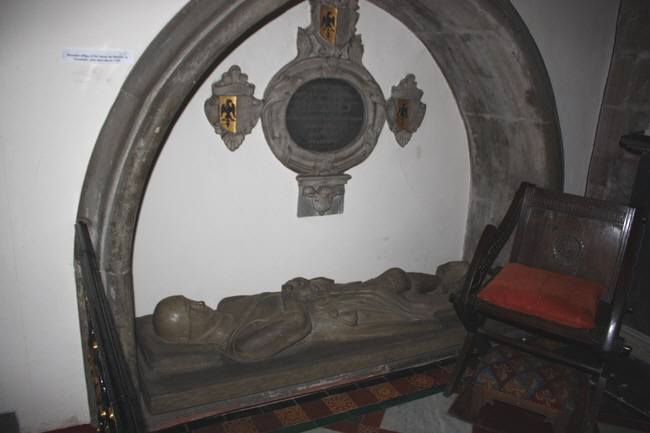 Two wooden effigies of Sir Hamo de Weston and Sir Hugo de Weston. These are of considerable rarity and there are no other examples in Staffordshire.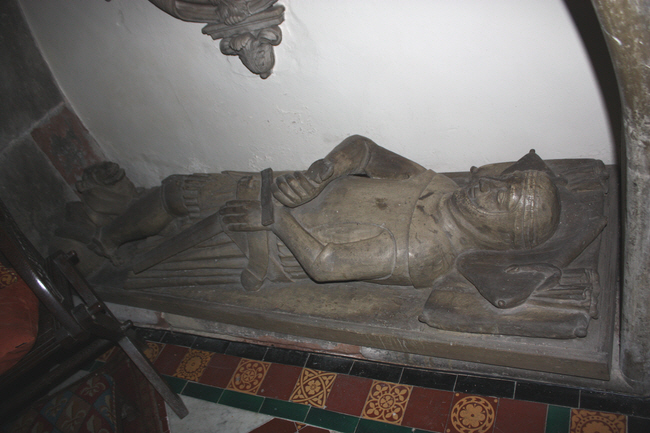 ---
Martin Nicholson - Church Stretton, United Kingdom.
This page was last updated on December 17th 2013