Martin Nicholson's Cemetery Project
St Mary, Llanfair Caereinion, Powys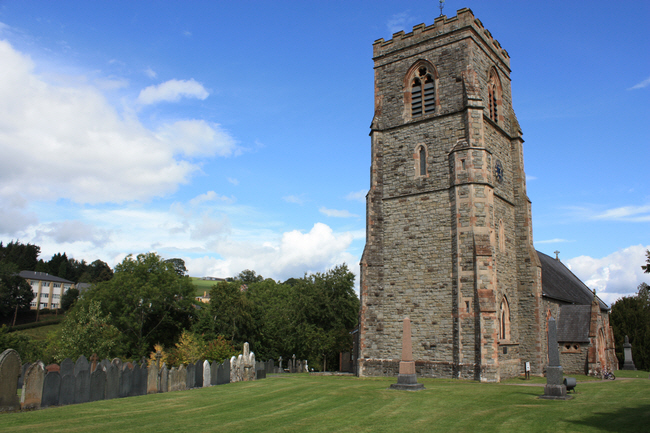 Our first cemetery in Wales. Most of the gravestones were made of slate which is easy to read and the stones were arranged in neat rows. Quite a few of the stones had the occupation of the deceased included in the text which is something that is far less common in England.
---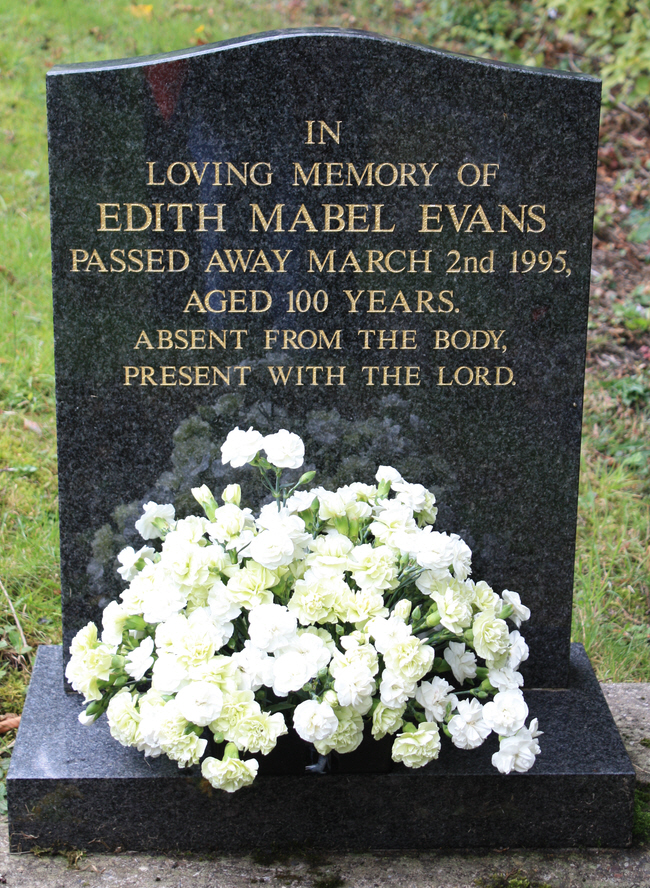 Aged 100.
---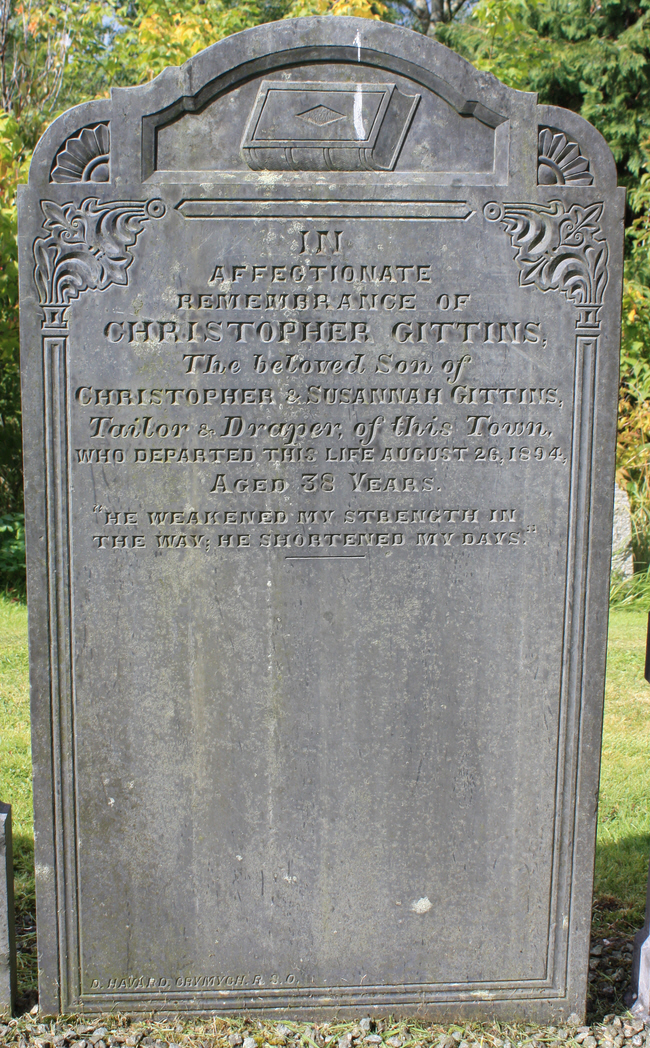 "Tailor & Draper of this Town".
---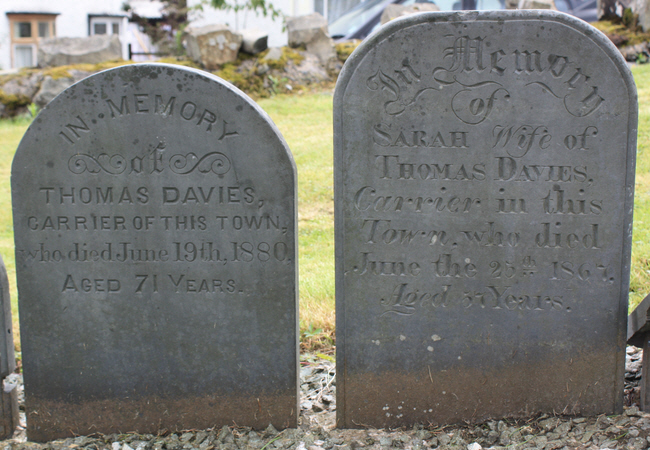 "Carrier of this Town".
---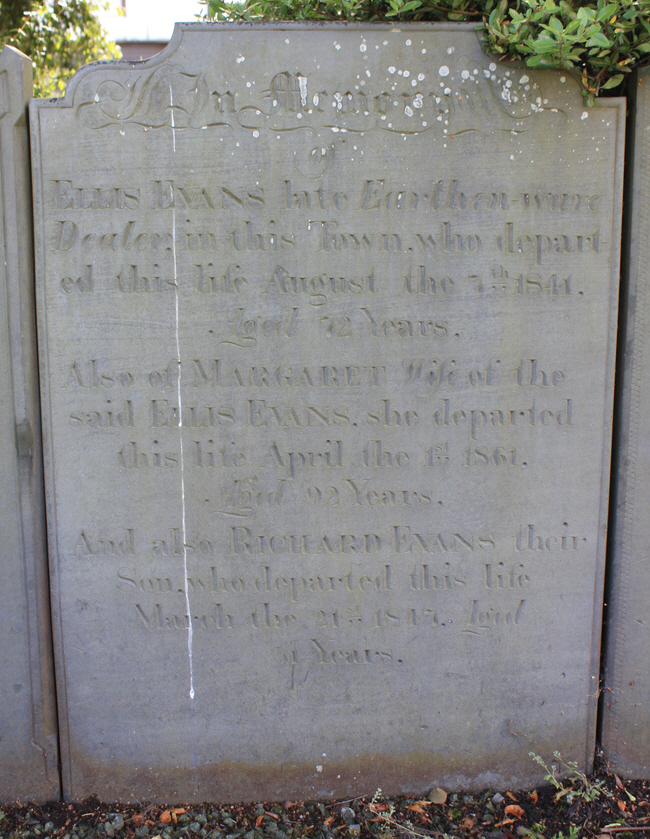 "Earthen-ware Dealer in this Town".
---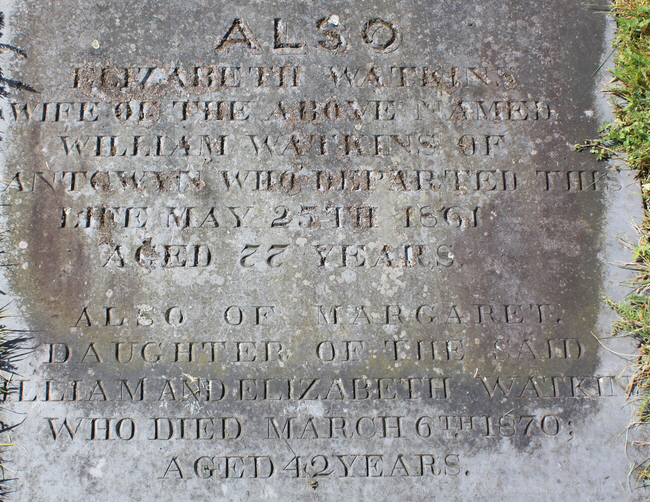 The age, 77, has been engraved using two upside down 2's. We think!
---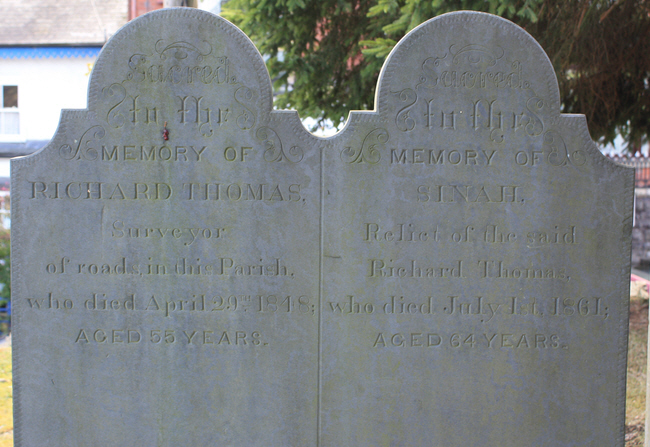 "Surveyor of roads in this Parish".
---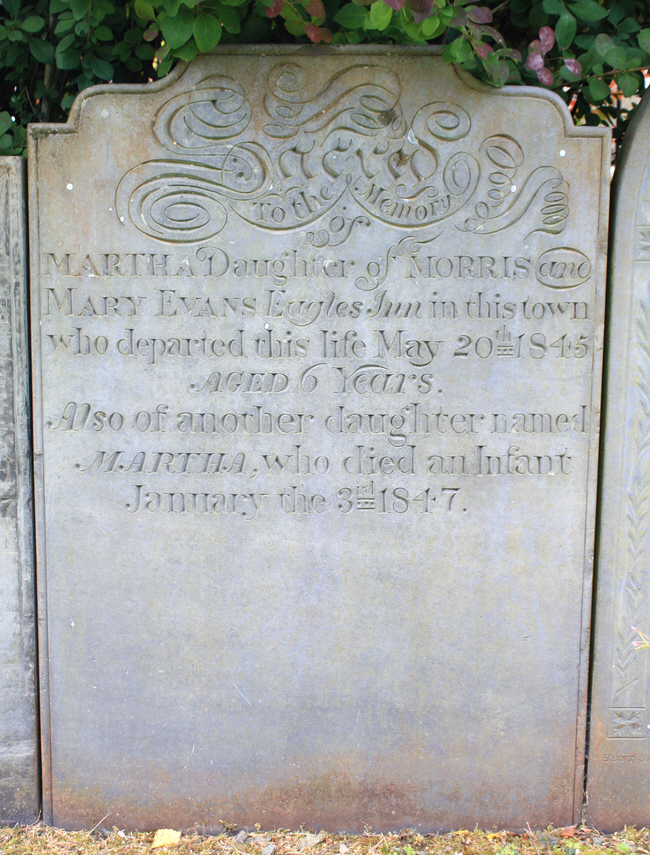 A good example of a first name - in this case Martha - being recycled.
---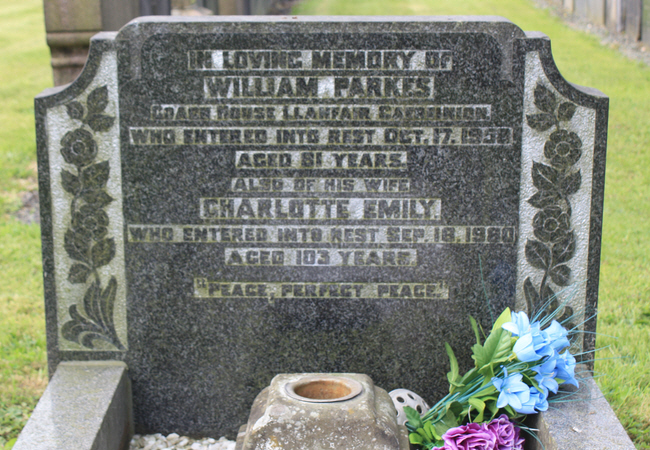 Aged 103.
---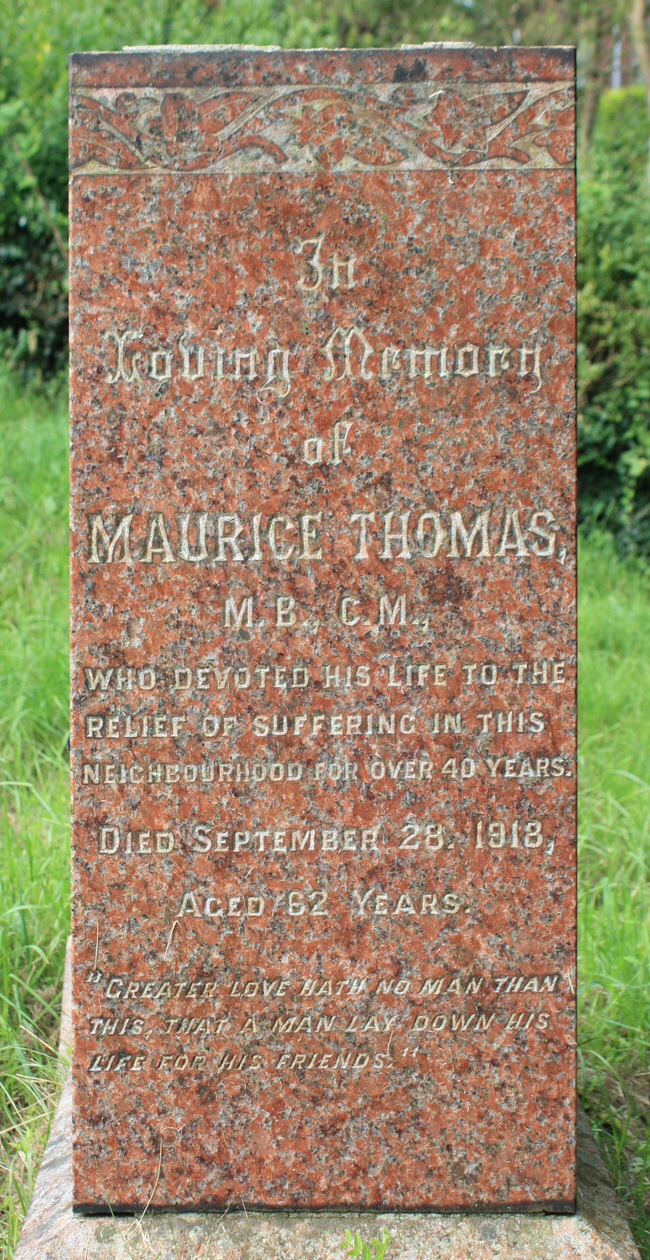 Maurice Thomas "devoted his life to the relief of suffering in this neighbourhood for over 40 years".
---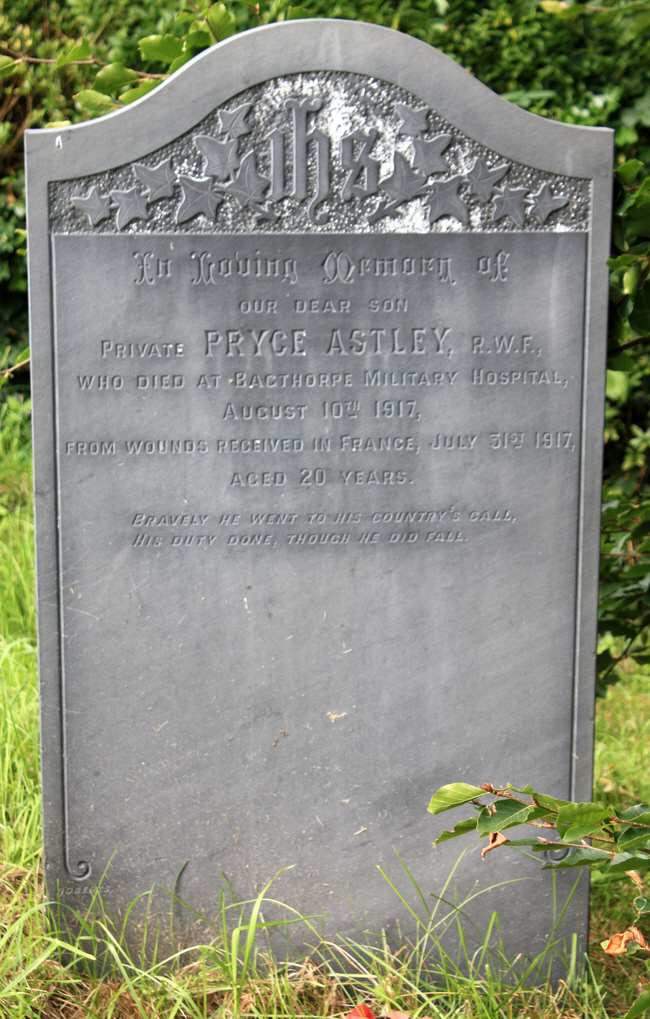 Pryce Astley died of his wounds at Bagthorpe Military Hospital after his evacuation from France.
---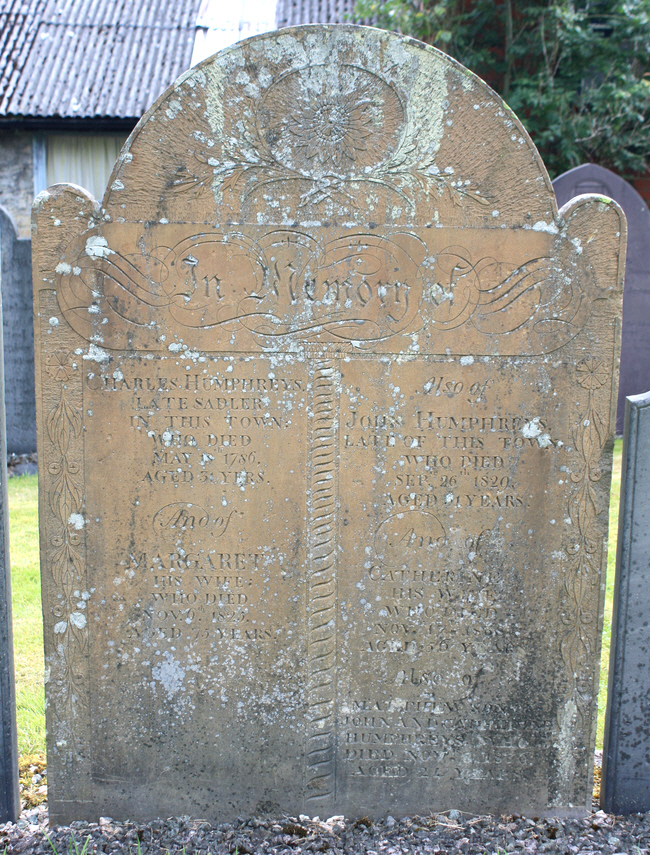 Charles was a Saddler.
---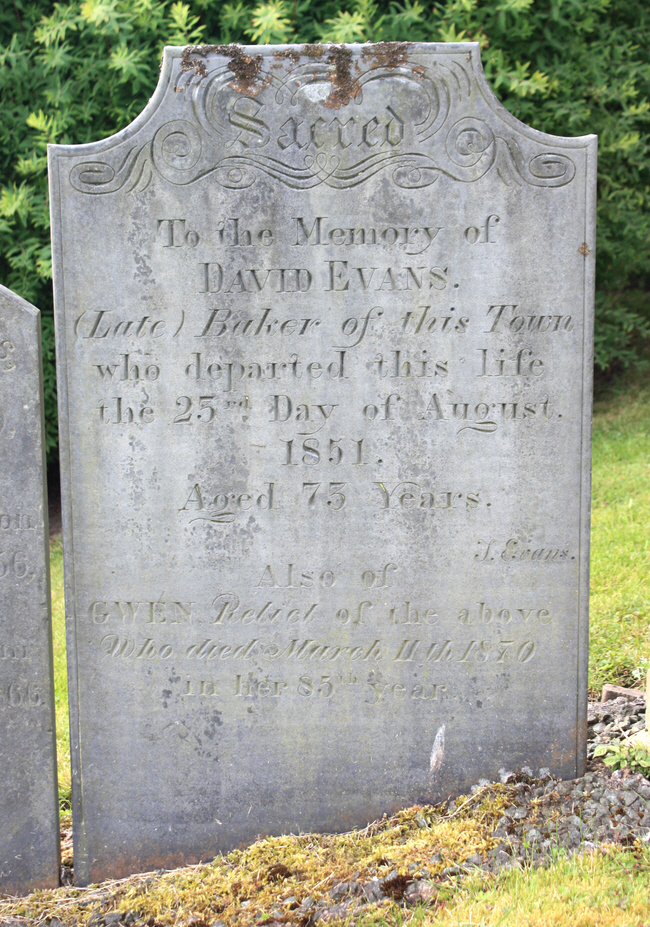 David Evans was a Baker.
---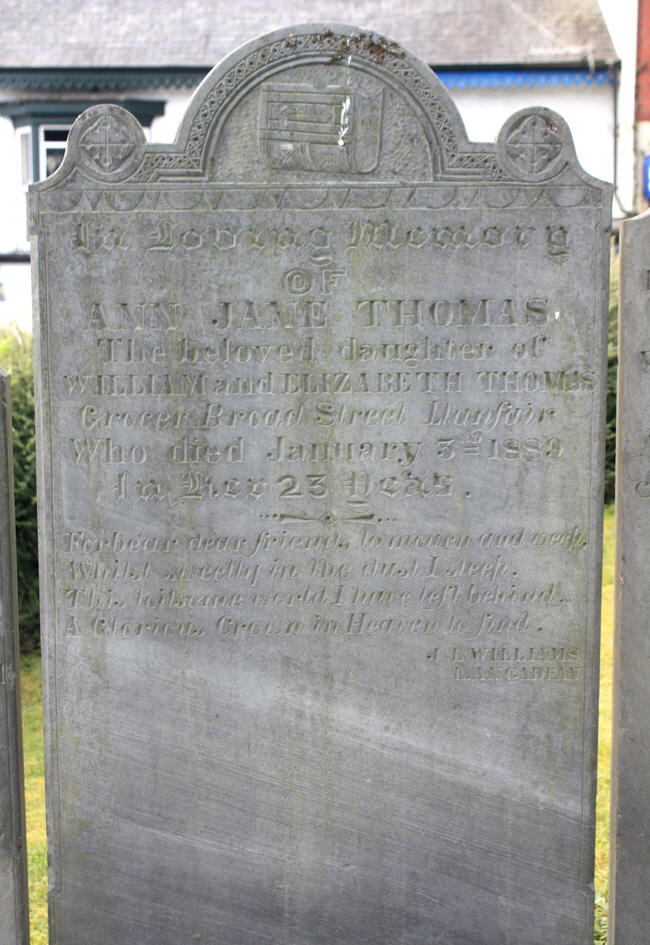 William Thomas was a Grocer.
---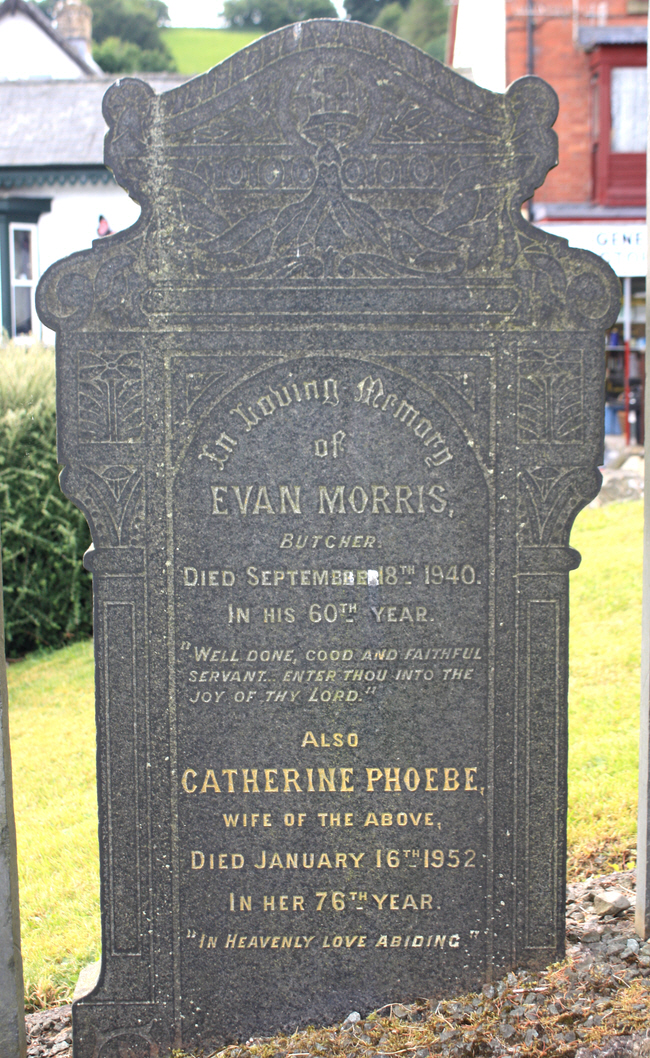 Evan Morris was a Butcher.
---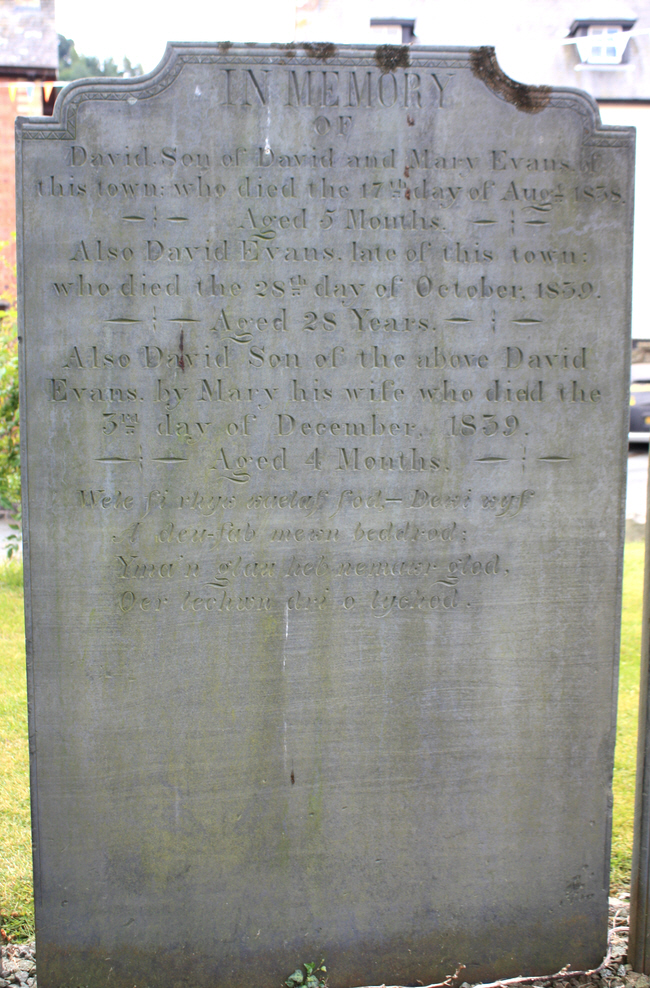 Mary Evans lost her son and her husband in just over 5 weeks.
---
Martin Nicholson - Daventry, United Kingdom.
This page was updated on August 31st 2011 and August 8th 2016