Martin Nicholson's Cemetery Project
St Mary, Llanfairpwllgwyngyll, Anglesey, Wales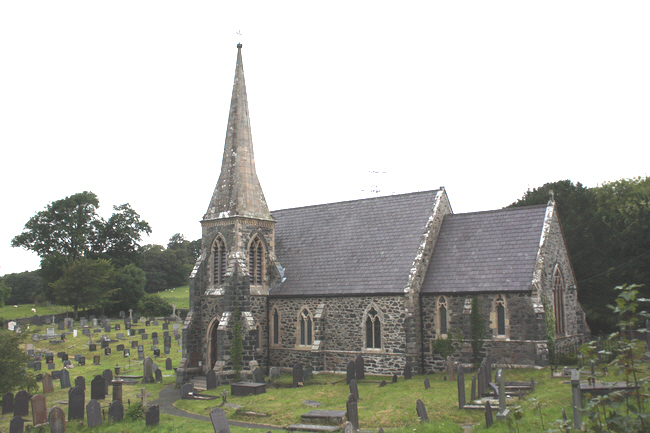 A medieval church stood on this magnificent site on the shore of the Menai Straits before the present church was built; it was demolished in 1852.
---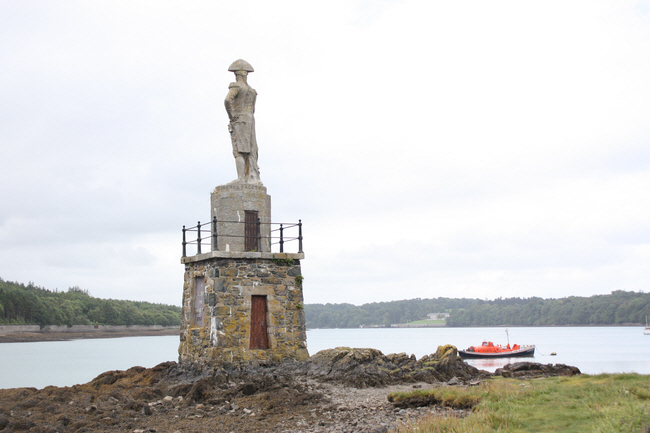 Looking towards the Menai Straits from the churchyard it is possible to see a statue of Horatio Nelson, erected in 1873.
---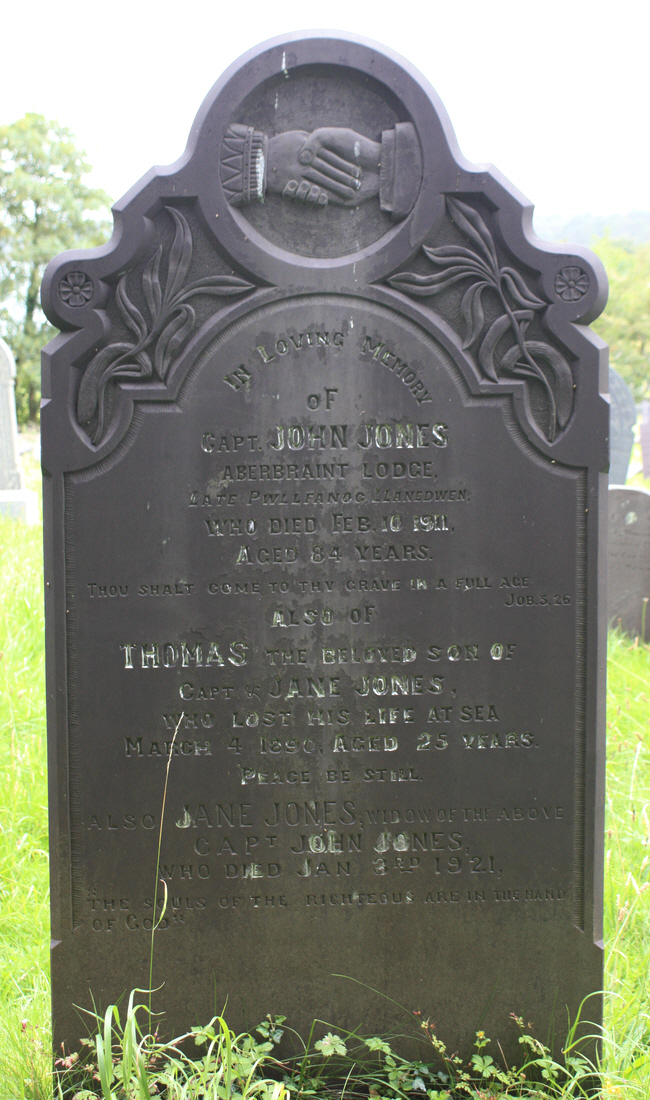 Thomas Jones "lost his life at sea" in 1890 when he was aged 25.
---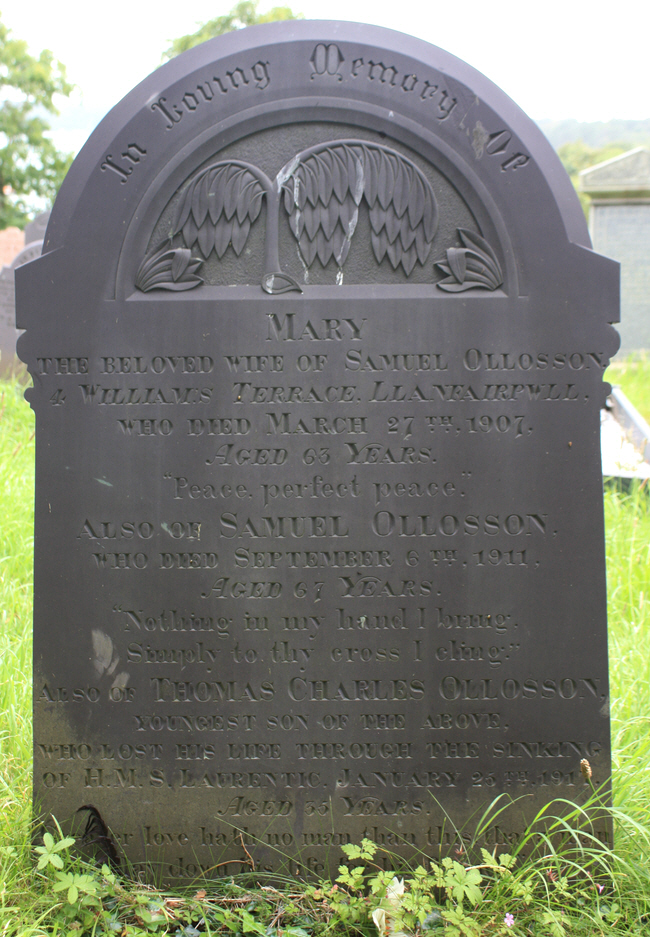 In Montréal when the Great War began, Laurentic was immediately commissioned as a troop transport for the Canadian Expeditionary Force. After conversion to armed merchant cruiser service in 1915, she struck two mines off Lough Swilly in the north of Ireland on 25 January 1917 and sank within an hour. Only 121 of the 475 aboard survived; 354 passengers and crew were killed in the sinking.
---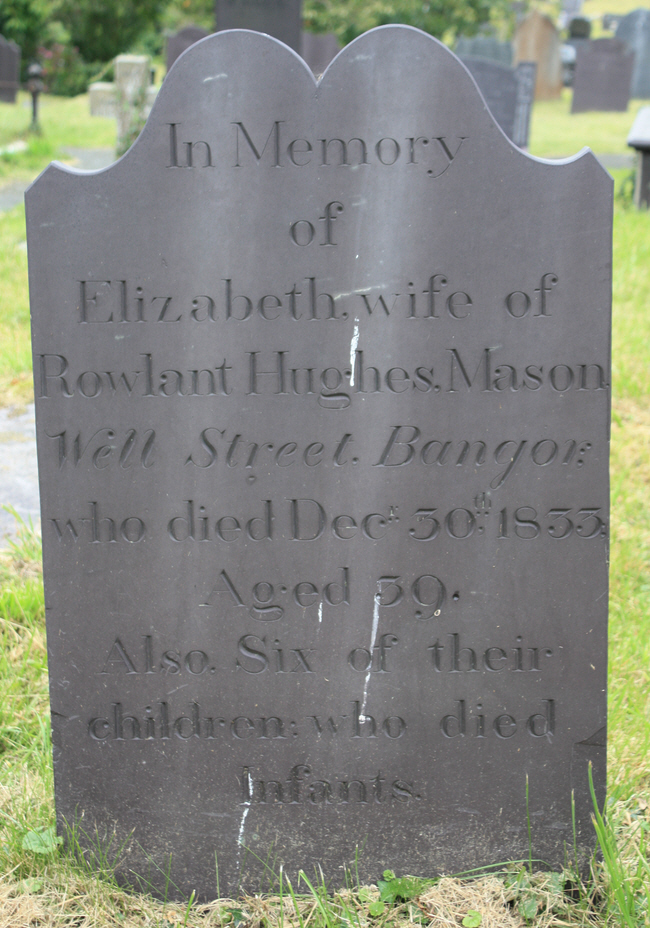 Rowlant and Elizabeth Hughes lost six children in infancy.
---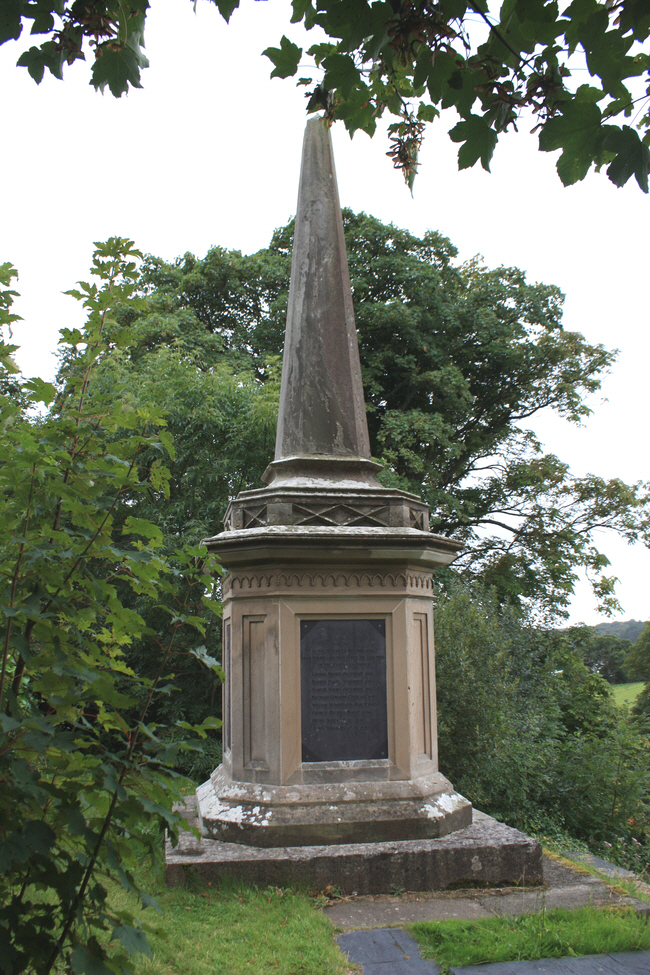 The churchyard contains a memorial to those who lost their lives in the construction of the Britannia Bridge in the 19th century and its subsequent reconstruction in the 1970s.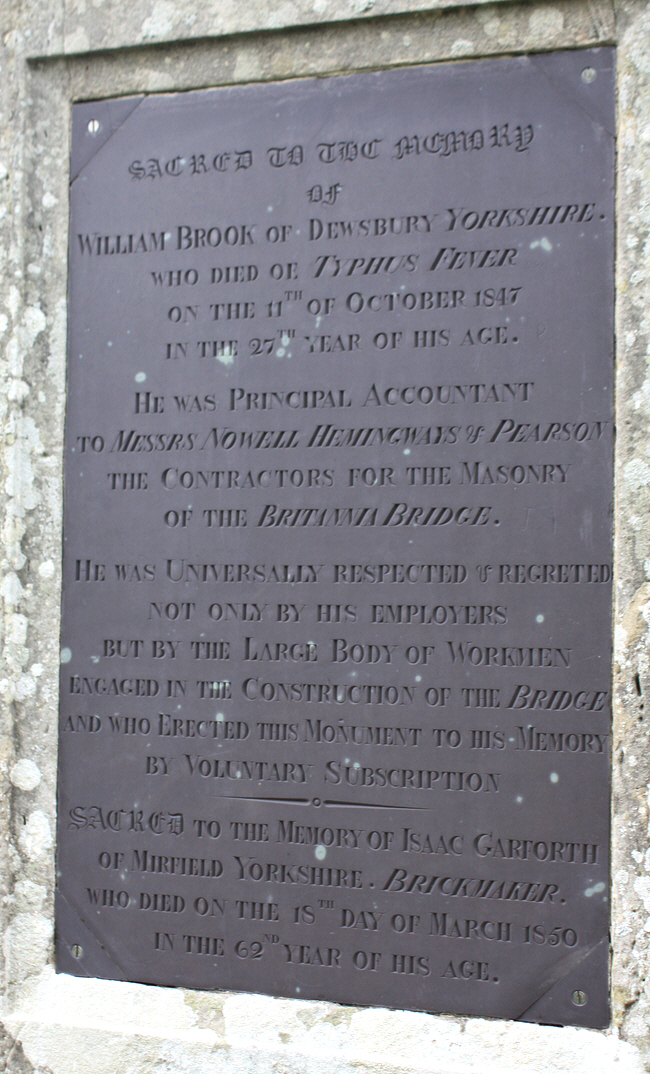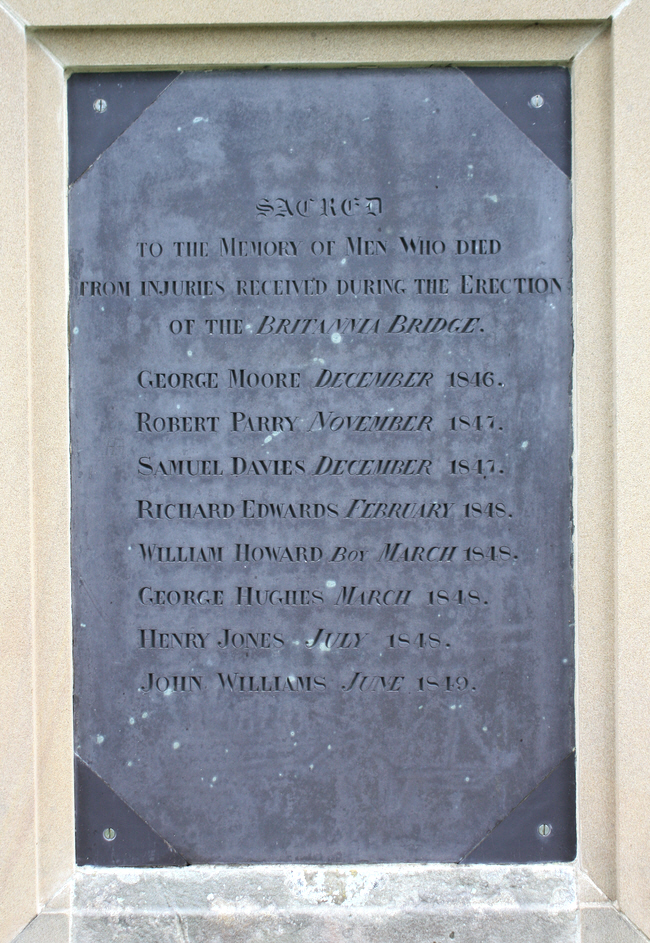 ---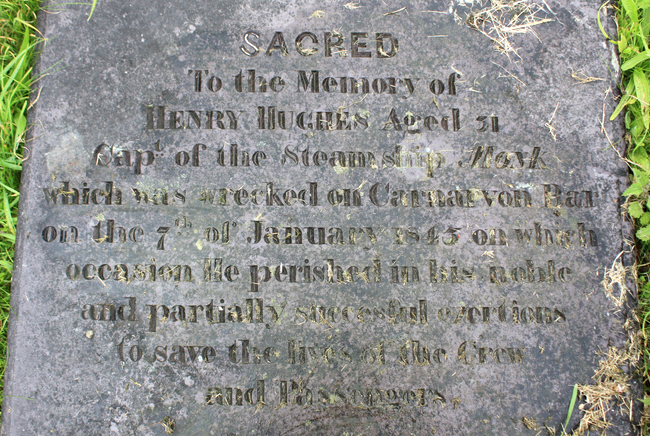 Henry Hughes was the Captain of the steamship Monk. The Monk left Porthdinllaen on the afternoon of the 6th January 1843 bound for Liverpool. The sea was rough and was swamping the deck of the steamer which was less than sea-worthy. The men were at the pumps from the start but the situation got worse when the boat entered the Menai Strait. It seems that control of the vessel was lost and it ran aground on the Carnarvon Bar at around 5.30 PM. Overnight, in the heavy storm, the boat began to break up and one by one the men were lost. When the wreck was reached, there were only two men alive in the rigging, a number of others drowned or died of exposure where they were tied fast and the rest were swept or jumped overboard to their deaths. It was said that Capt. Hughes jumped overboard to his death at the last moment when the lifeboat was in sight of the ship.
---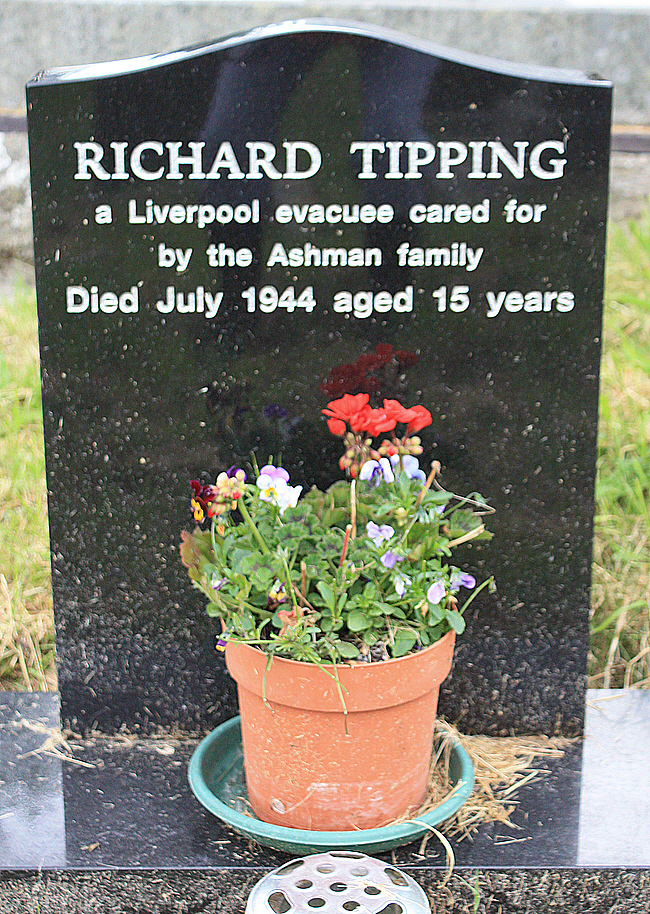 Richard Tipping was a young evacuee from Liverpool who died on Anglesey.
---
Martin Nicholson - Shropshire, United Kingdom.
This page was last updated on August 18th 2014.