Martin Nicholson's Cemetery Project
Louth Cemetery, Louth, Lincolnshire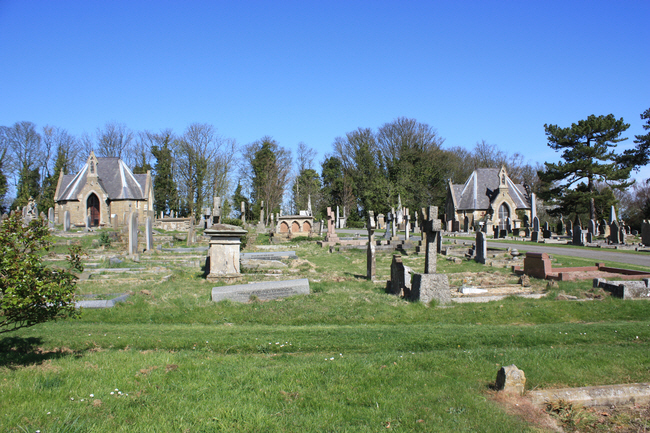 ---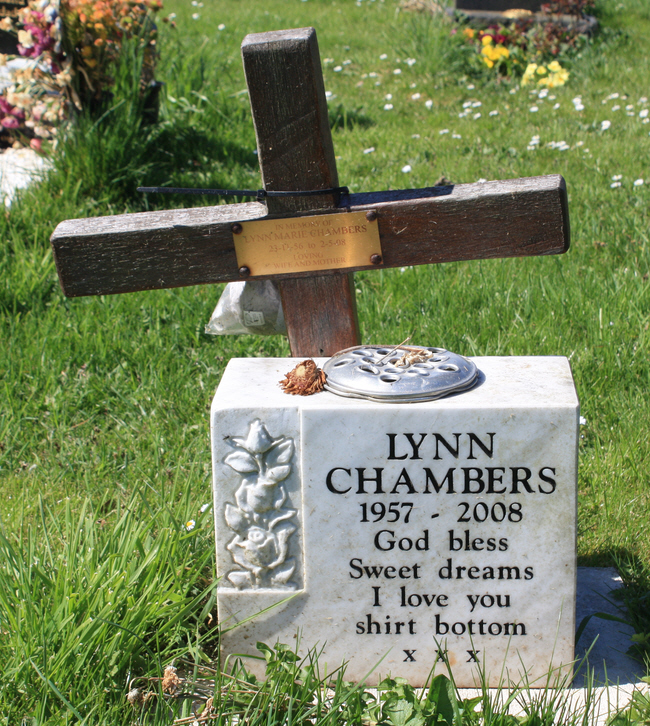 "I love you shirt bottom".
---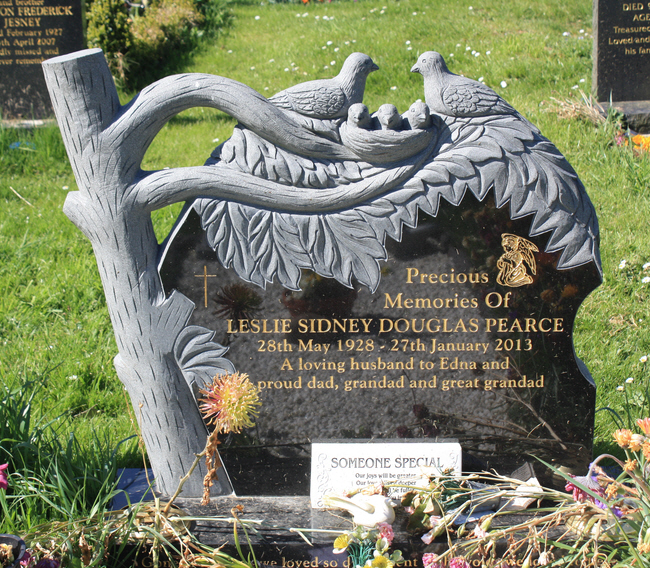 This wonderful design rather took us by surprise..
---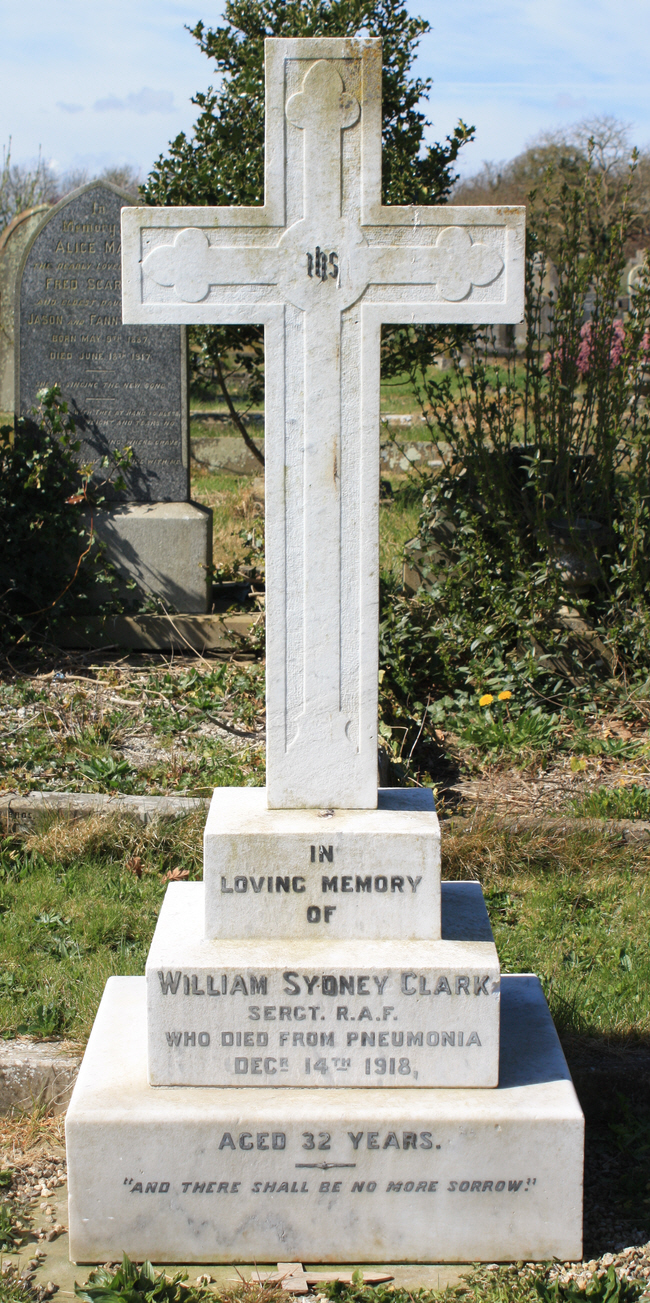 William Clark died from pneumonia in 1918.
---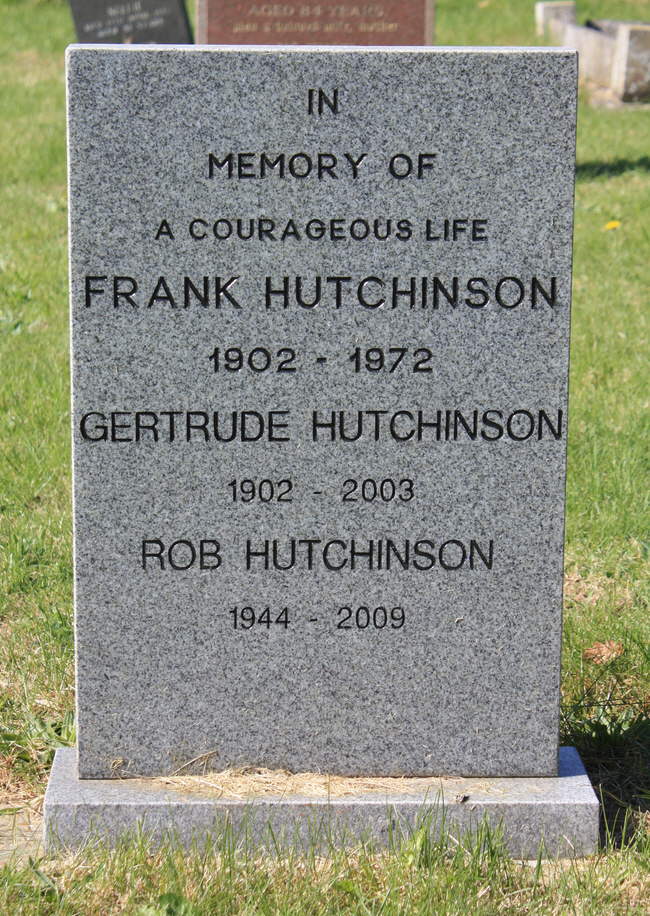 Aged 100.
---
A young engaged couple who were both killed in an accident.
---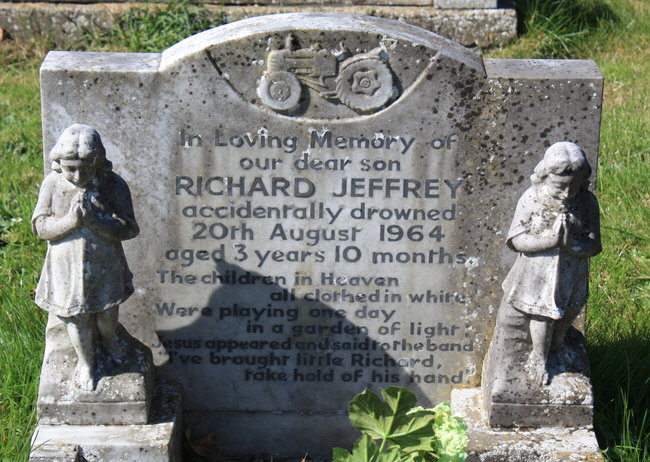 Richard was accidentally drowned aged 3 years and 10 months.
---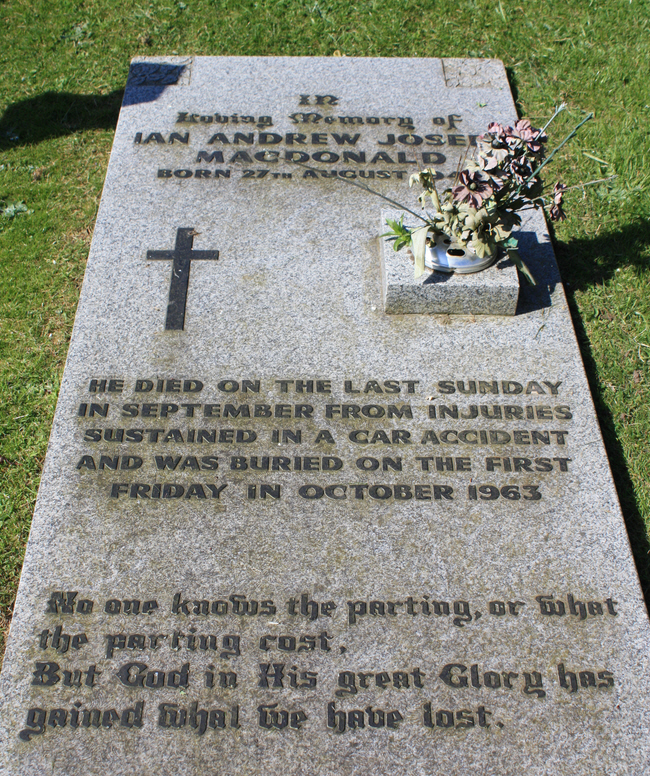 He died from injuries sustained in a car accident.
---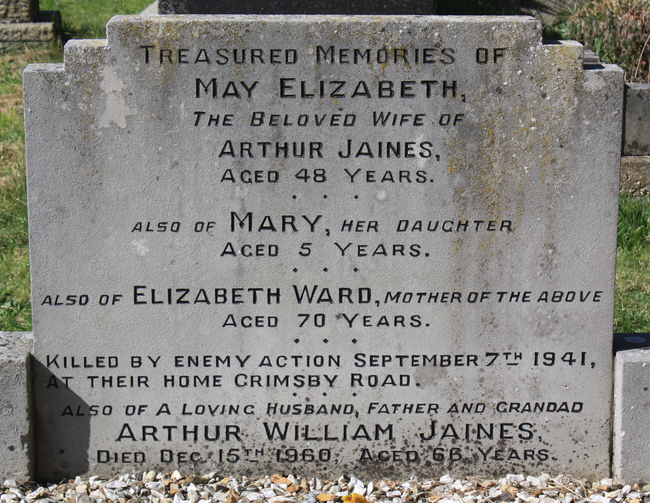 Three generations killed together in a German air-raid.
---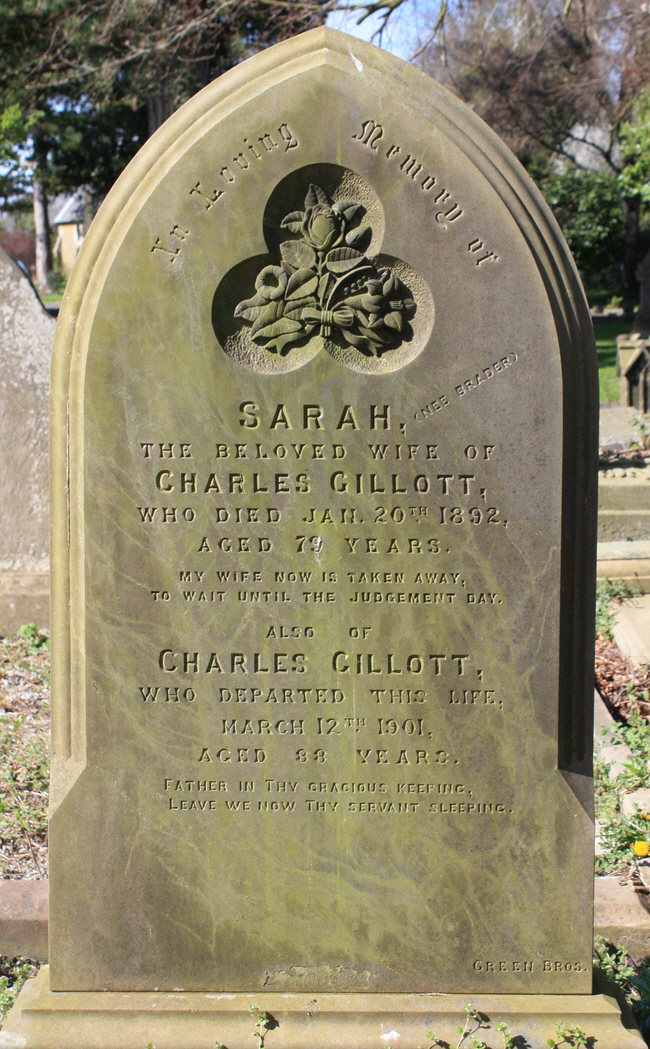 This lady's maiden name was inserted in a rather unusual way.
---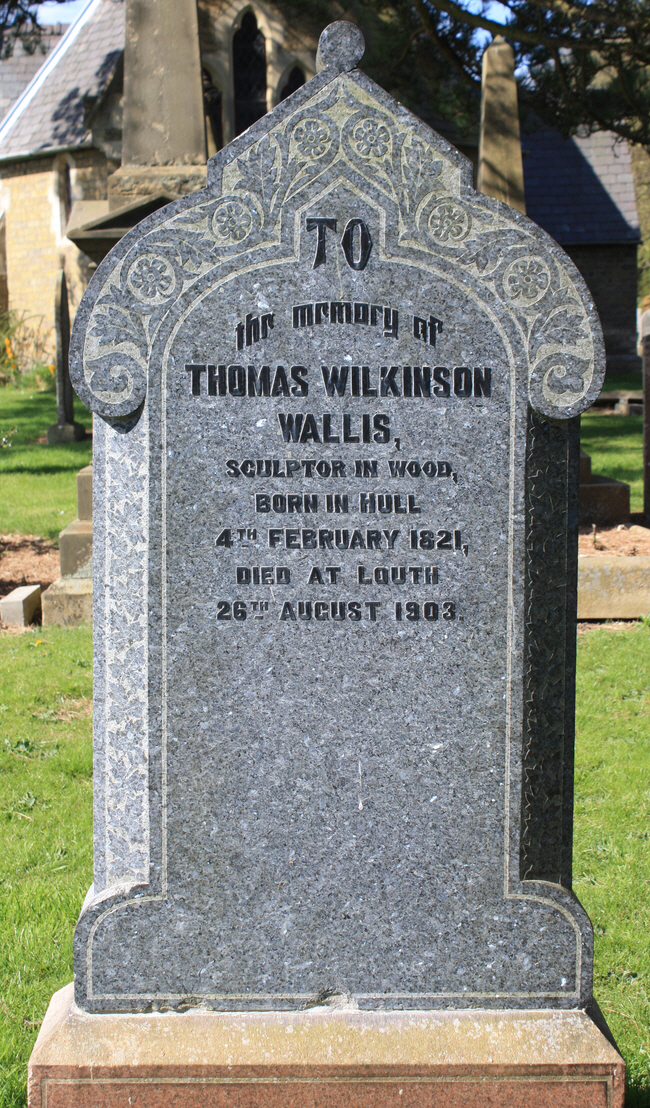 Thomas was a Sculptor in Wood.
---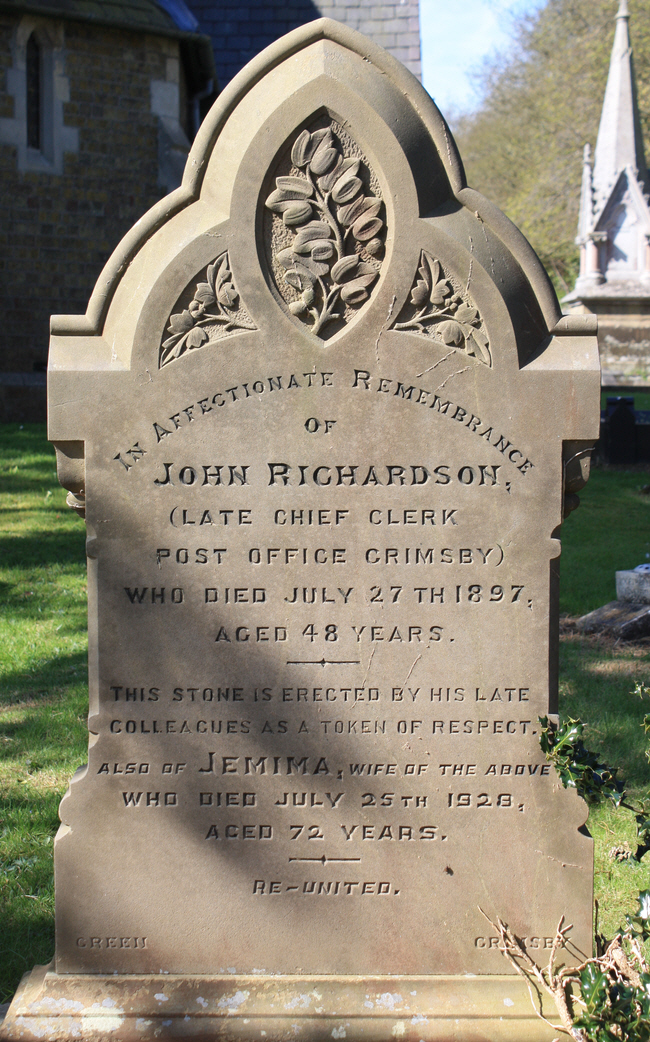 John Richardson served as Chief Clerk in the Grimsby Post Office.
---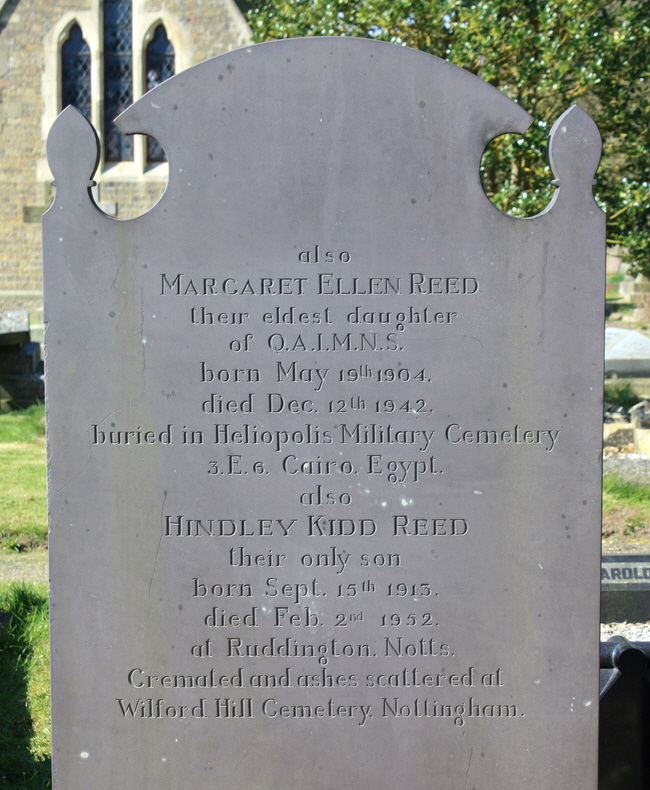 World War I Nurses were members of the Queen Alexandra's Imperial Military Nursing Service (QAIMNS) and there were about 10,000 regular and reserve QAs serving in countries such as France, India, East Africa, Italy, Palestine, Egypt, Mesopotamia, Salonika and Russia.
The plot number of Margaret's military grave in Egypt has been included in the inscription.
---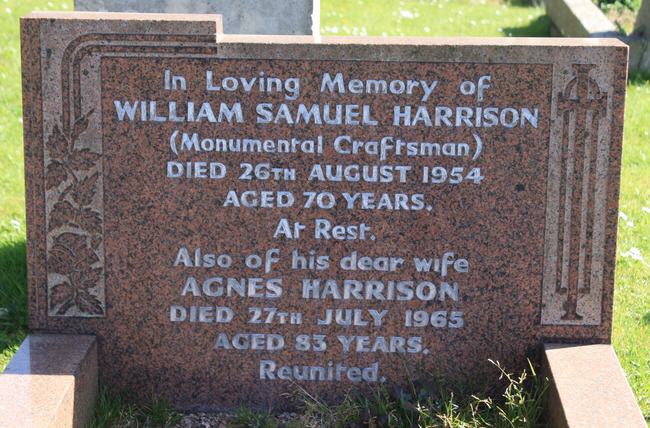 William was a Monumental Craftsman.
---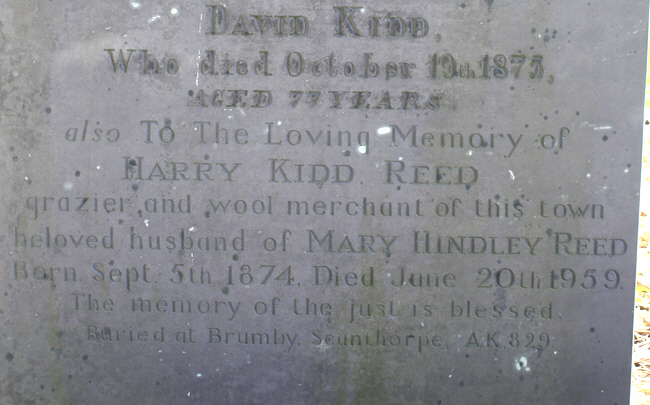 Harry was a Grazier and Wool Merchant.
---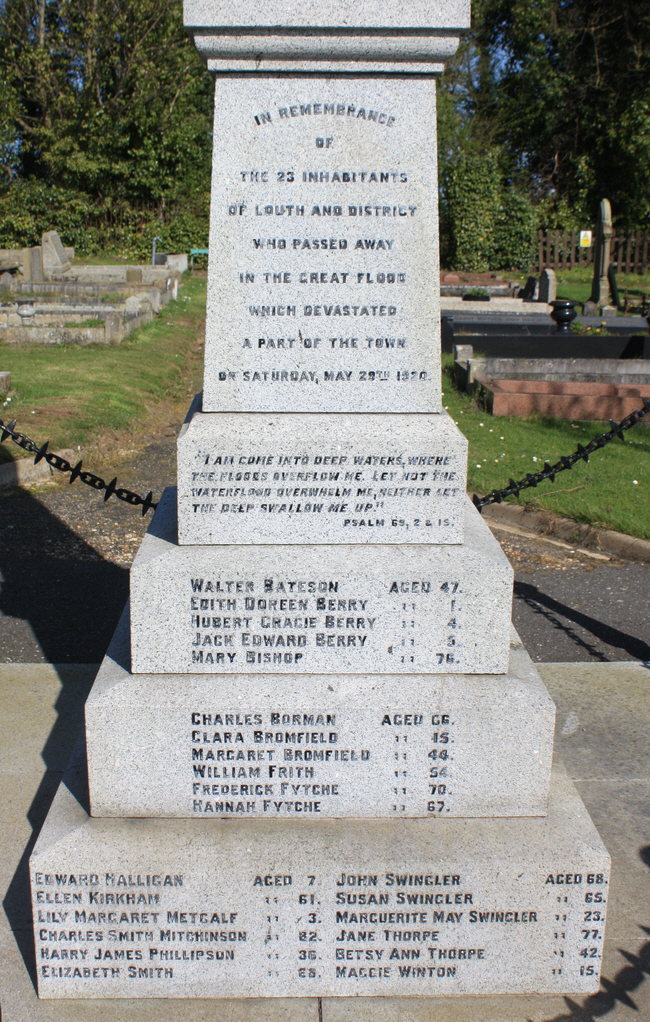 A flood occurred in the town on 29 May 1920, causing 23 deaths. One woman climbed a chimney to survive, another was the only survivor from a row of twelve terrace houses, which were destroyed by the flood waters.
---

This memorial soared over all the others in ajoining rows.
---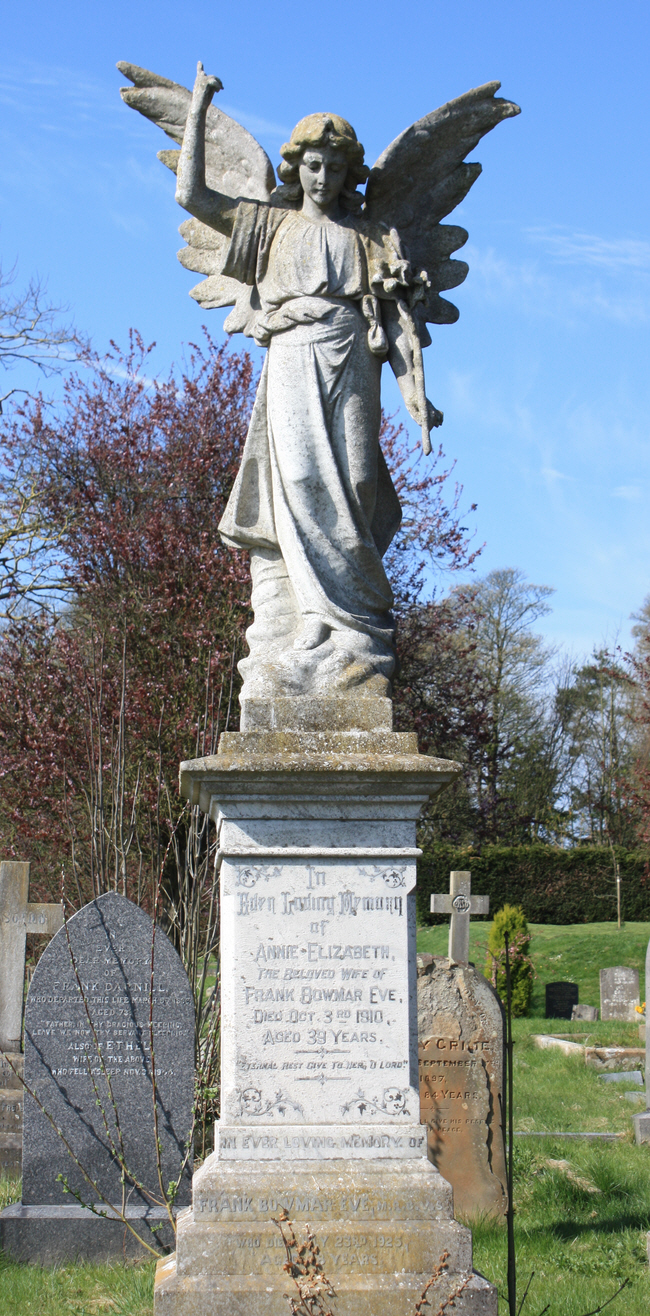 An angel standing guard over the deceased.
---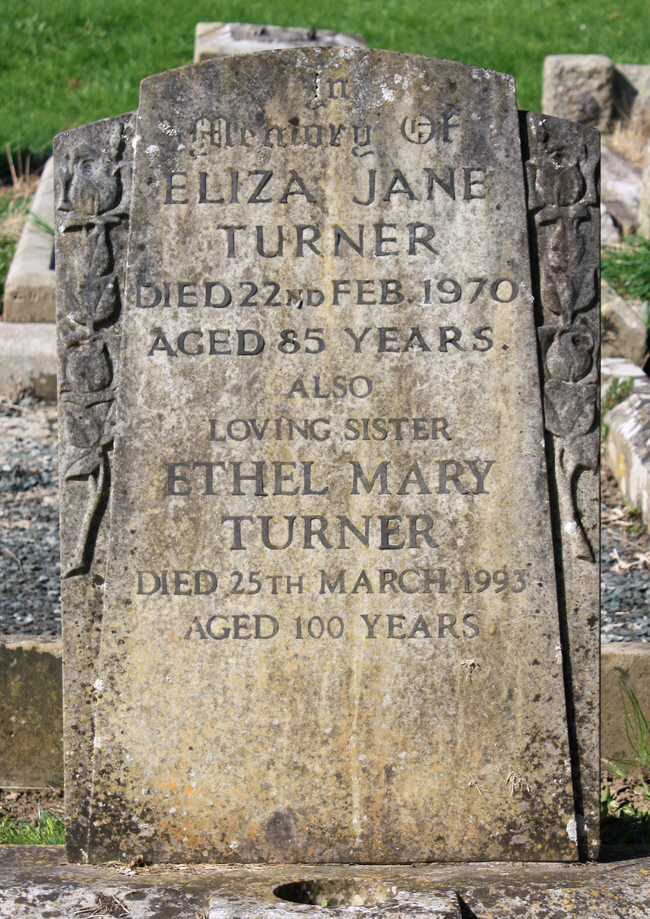 Aged 100.
---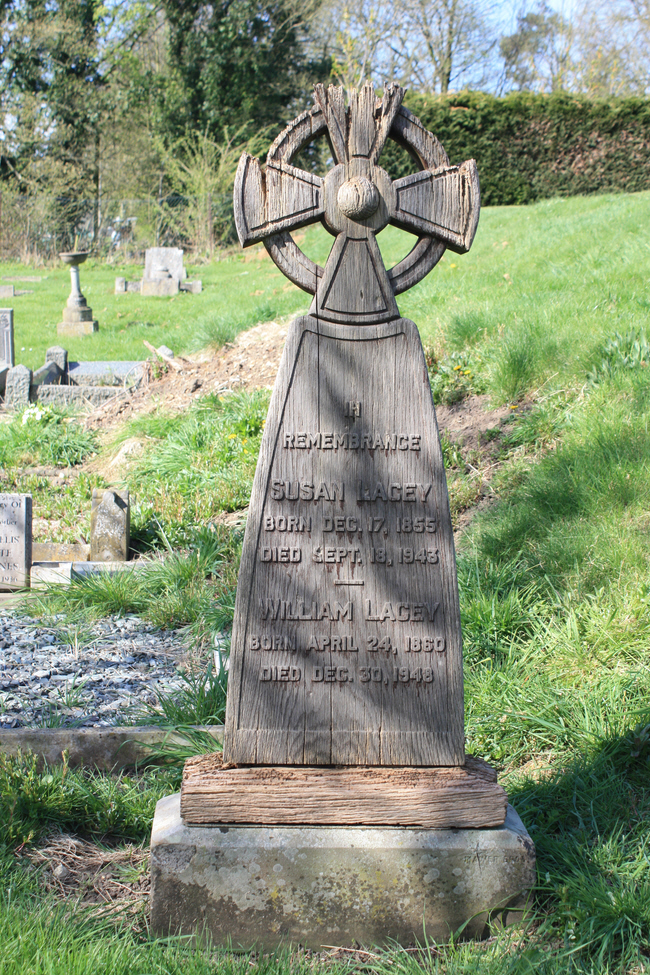 Very few wooden memorial exist in churchyards and those that do usually look rather worn.
---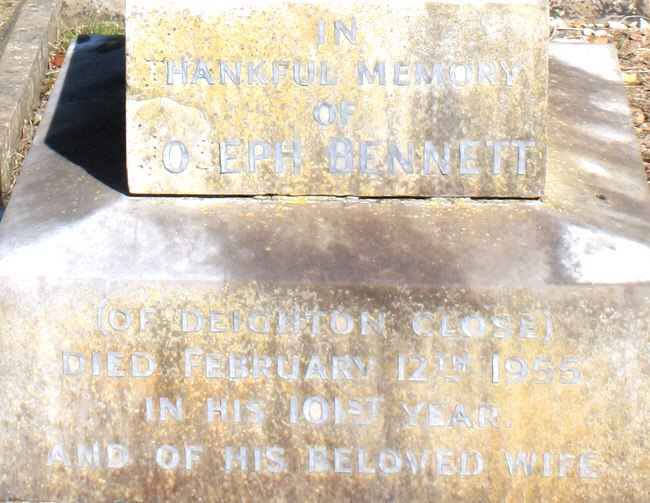 Aged 100.
---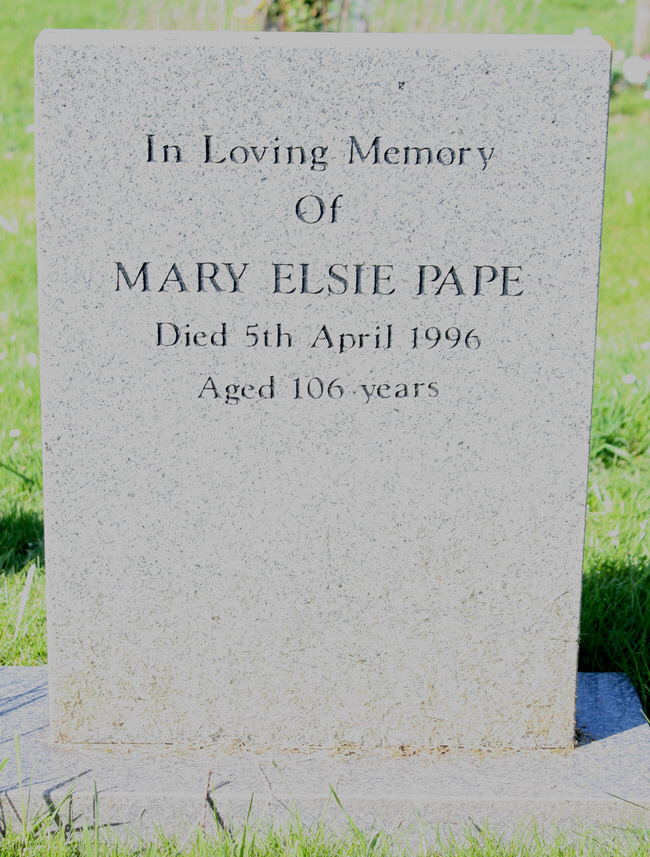 Aged 106.
---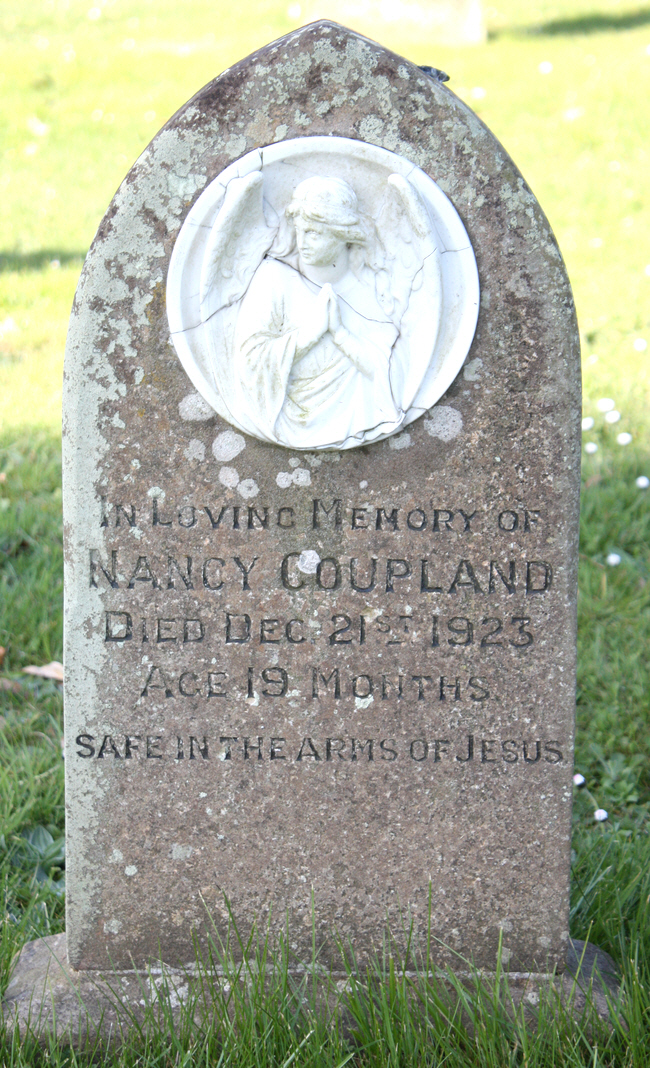 What a lovely memorial to young Nancy.
---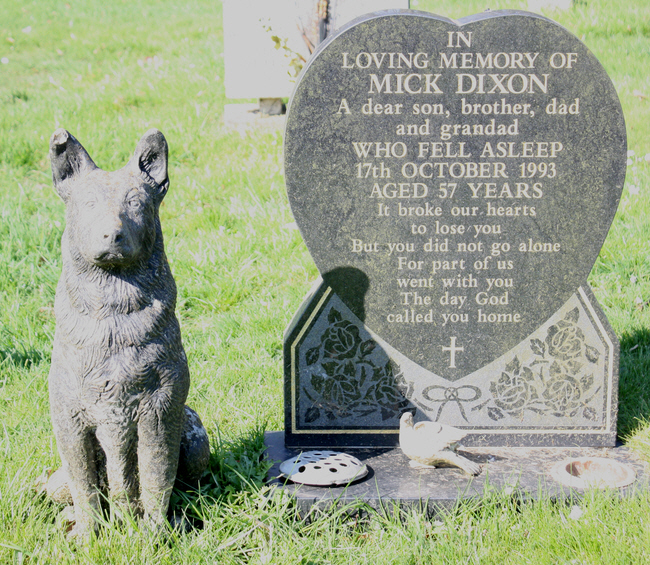 The statue of the dog appears to have three front legs.
---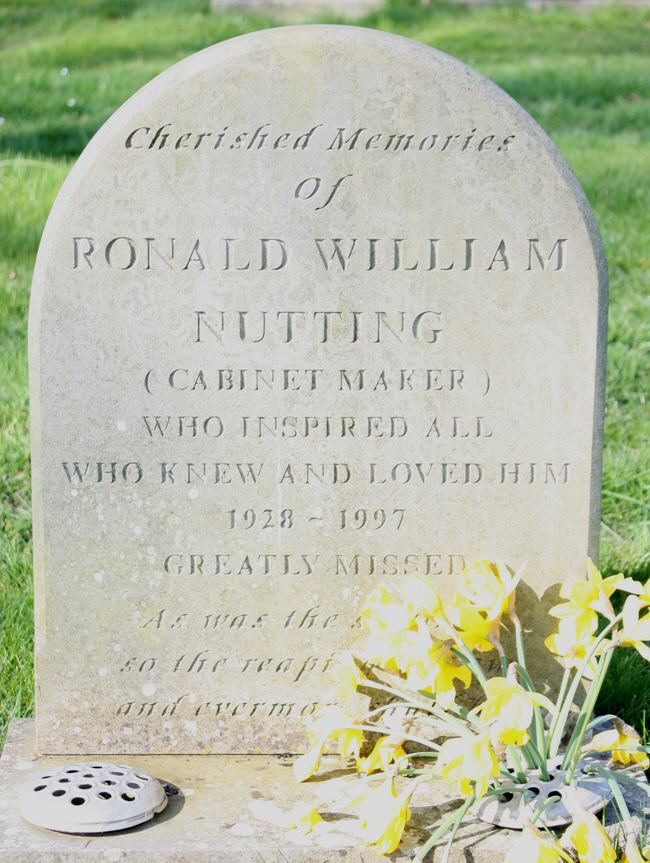 Ronald was a Cabinet Maker.
---
Claire Christine Nicholson and Martin Piers Nicholson - Ticklerton (Shropshire) and Daventry (Northhamptonshire), United Kingdom.
This page was last updated on April 17th 2015.