Martin Nicholson's Cemetery Project
Holy Trinity, Lydham, Shropshire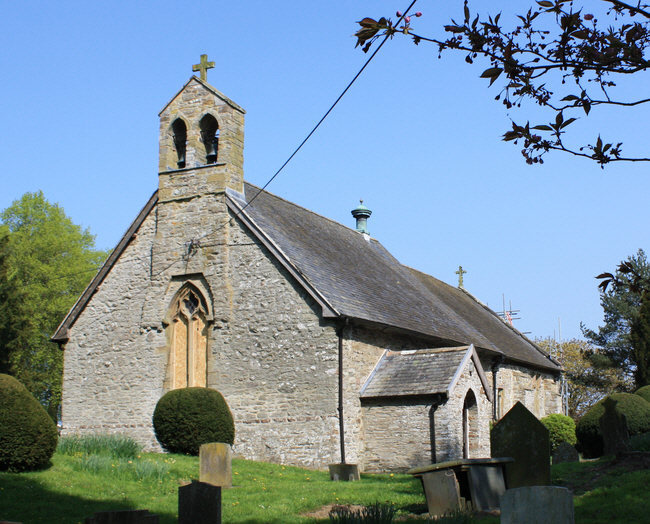 We both liked the very neat topiary in the churchyard.
---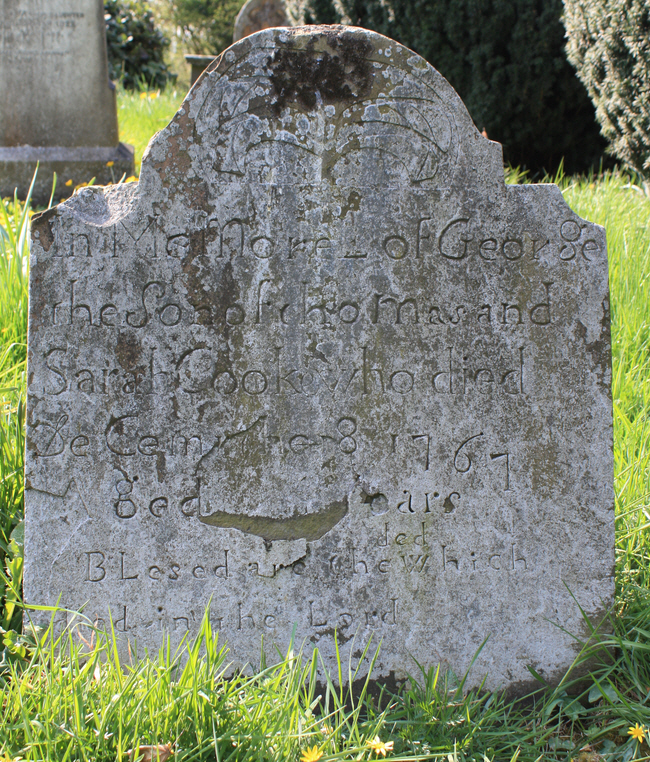 This is one of my all-time favourite memorials. The spelling "ded" for dead, the arrangement of the letters in words such as George and the way a missing word has had to be inserted combine together to make this a wonderful find.
---
Martin Nicholson - Shropshire, United Kingdom.
This page was last updated on April 21st 2011.