Martin Nicholson's Cemetery Project
St Michael, Madeley, Shropshire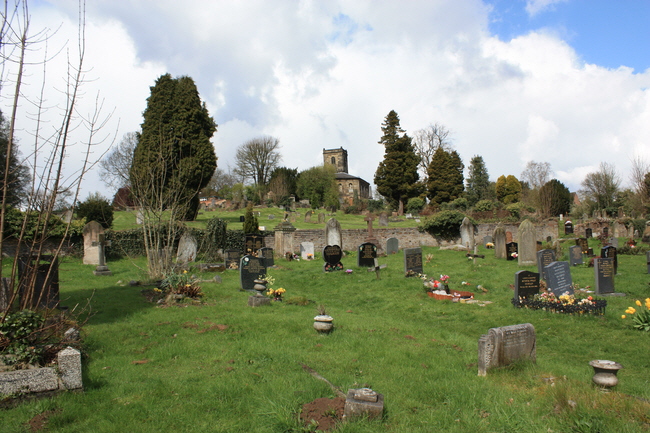 Just as we arrived there was a thunderstorm with heavy rain and hail. Then just as suddenly it turned into a pleasantly sunny afternoon. That is English weather for you!
---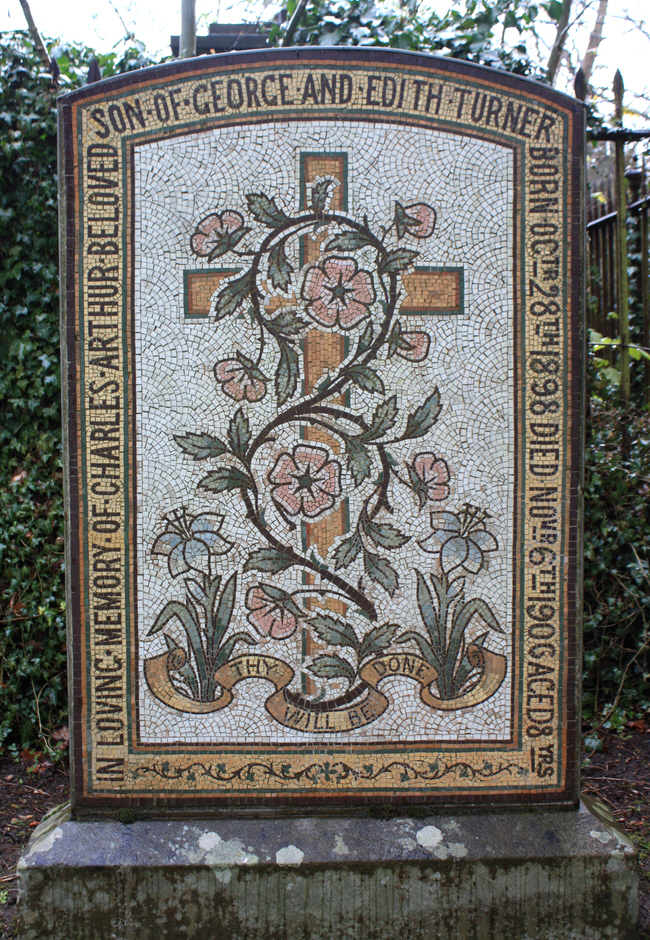 Eight year old Charles Arthur Turner was fatally scalded when he fell into the discharge pit for the Meadow Pit Mine winding engine boiler.
---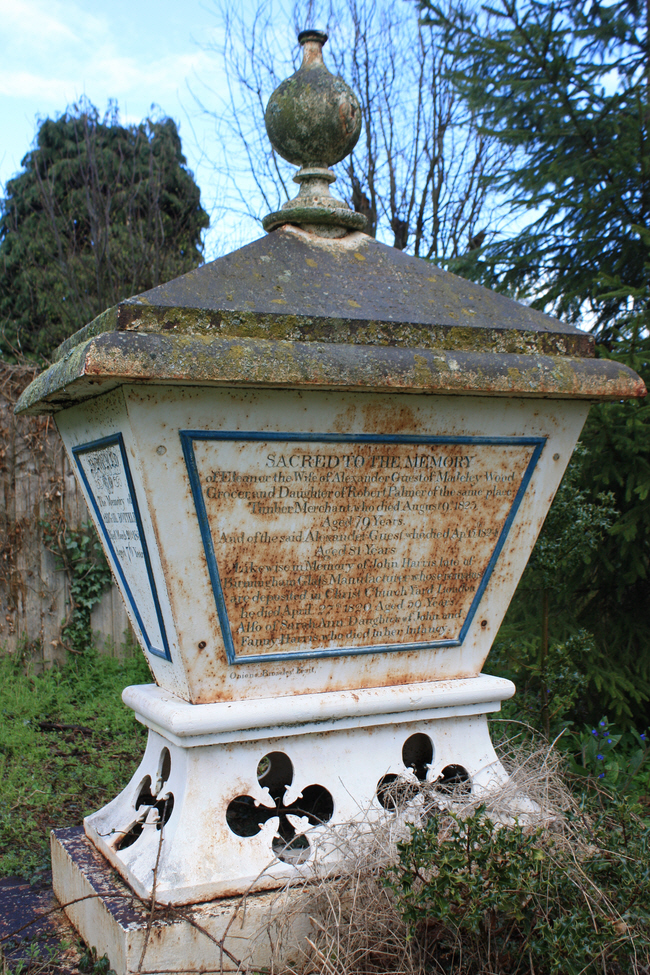 This entire memorial was made of metal.
---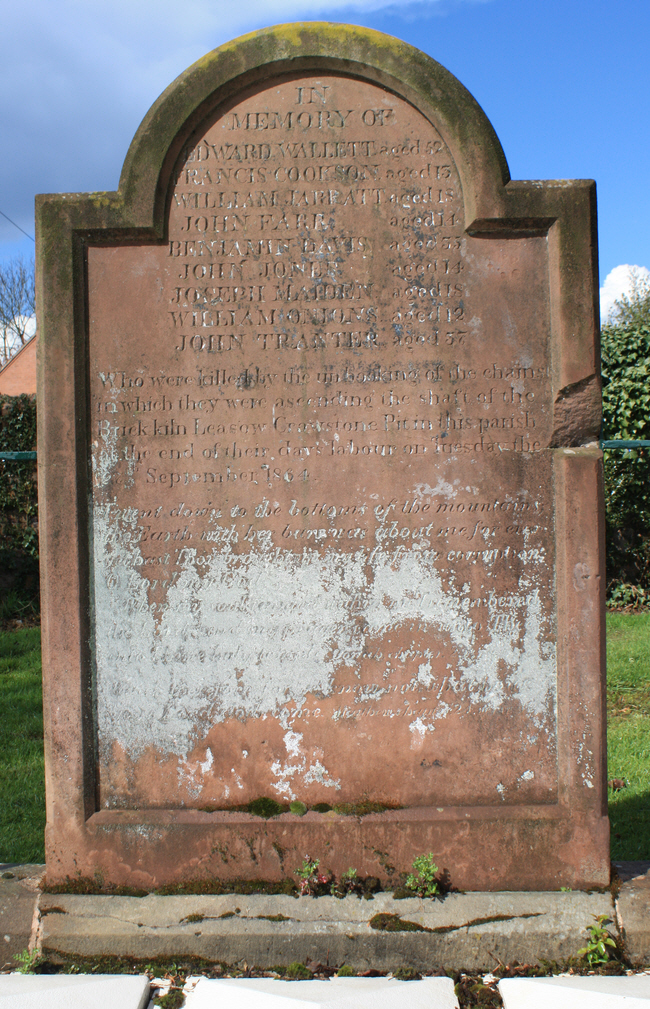 The Nine Men of Madeley were miners who died while ascending the Madeley Wood Company's Brick Kiln, known locally as the Lane Pit, on the 27th September 1864. The chain attached to the winding apparatus gave way as the nine were returning from the end of their shift. Of the nine, four were boys under 16.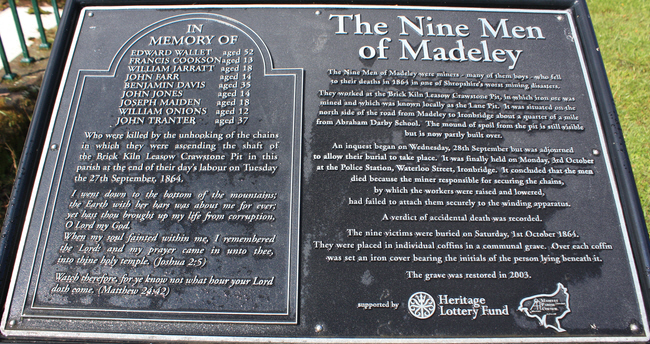 ---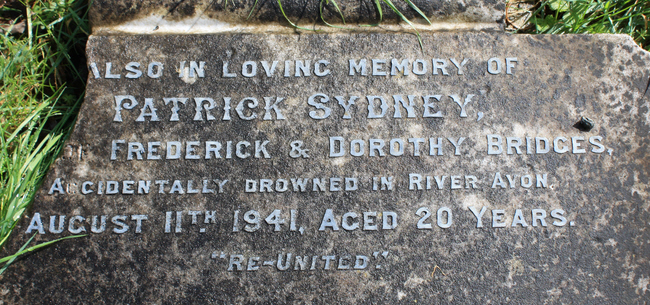 Drowned in the River Avon.
---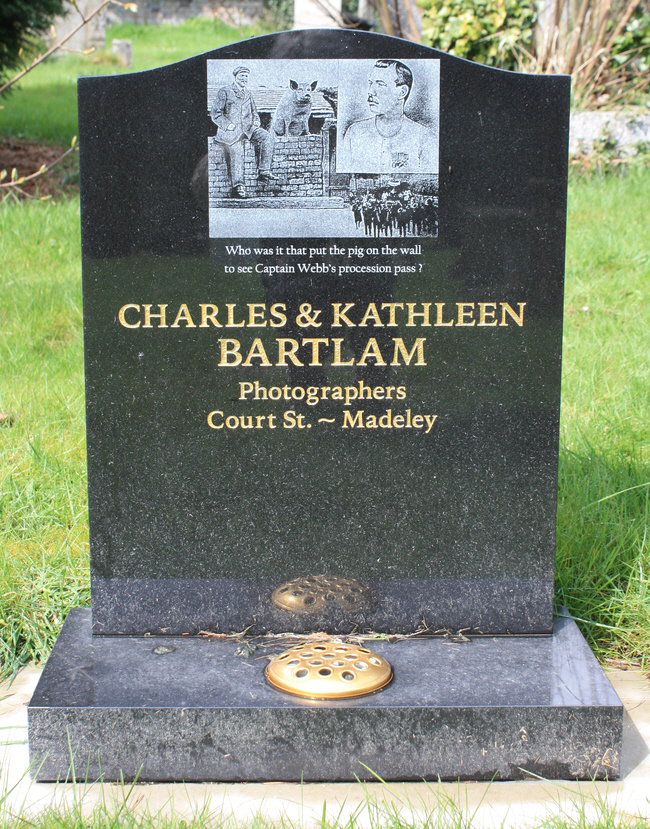 Very much a "one of a kind" memorial - just the type we like to see.
---
Martin Nicholson - Daventry, United Kingdom.
This page was last updated on April 12th 2012