Martin Nicholson's Cemetery Project
St Madron, Madron, Cornwall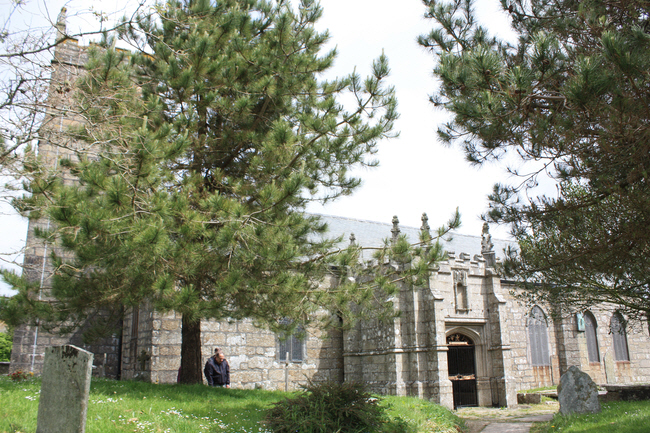 St Madron is the ancient Mother Church of Penzance.
---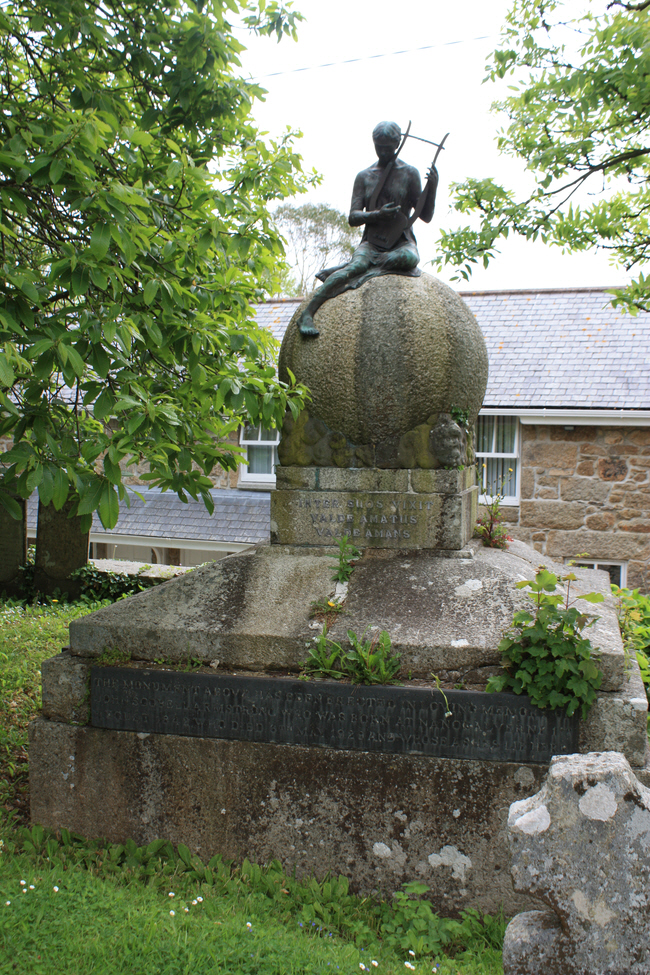 An unusual statue of a young lady playing a lyre.
---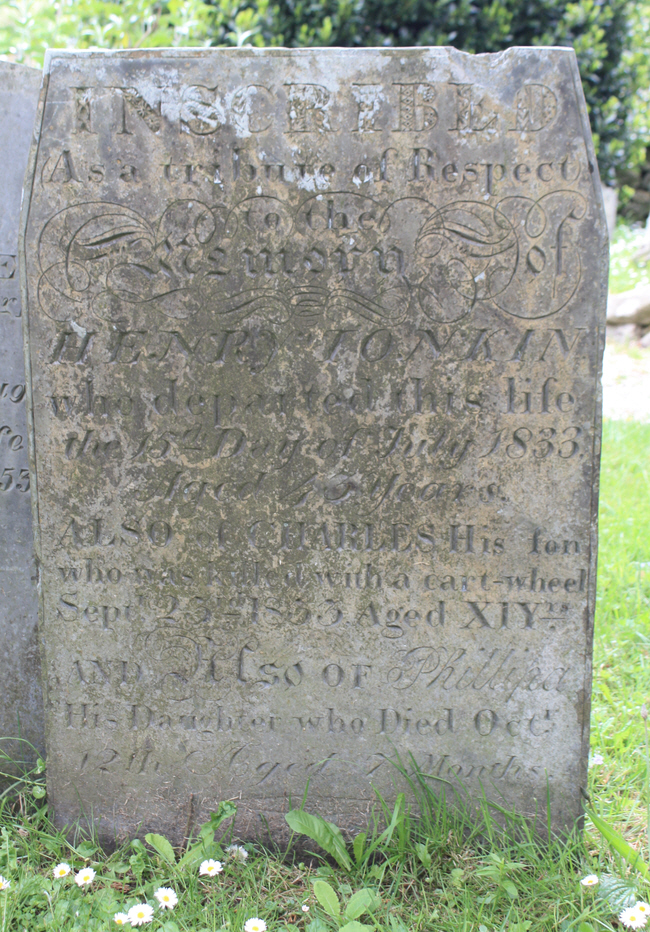 Killed with a cart-wheel.
---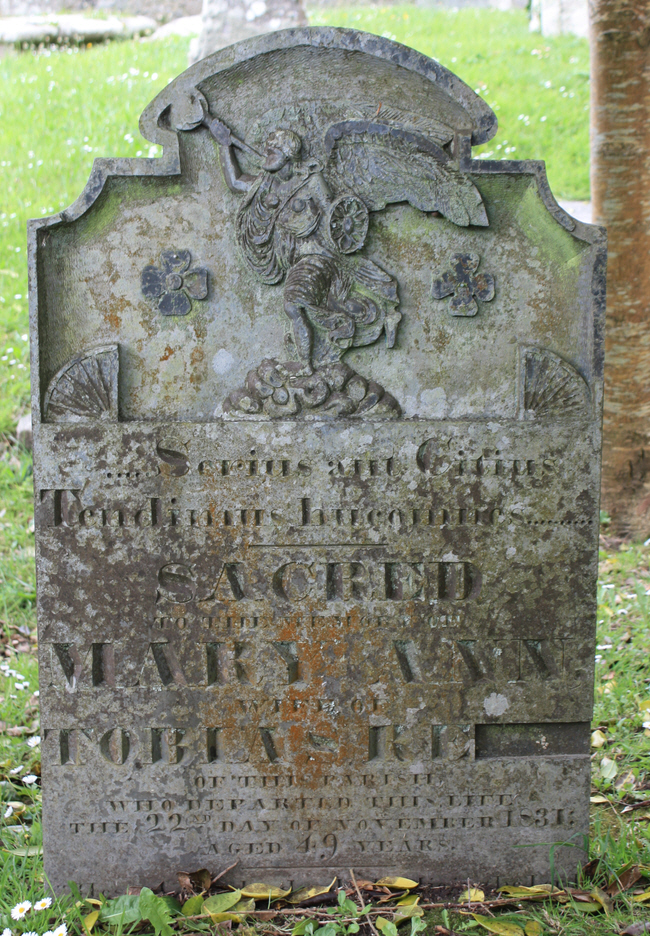 The inscription had to be corrected and the new piece of stone was either not put into place or has been lost over the years.
---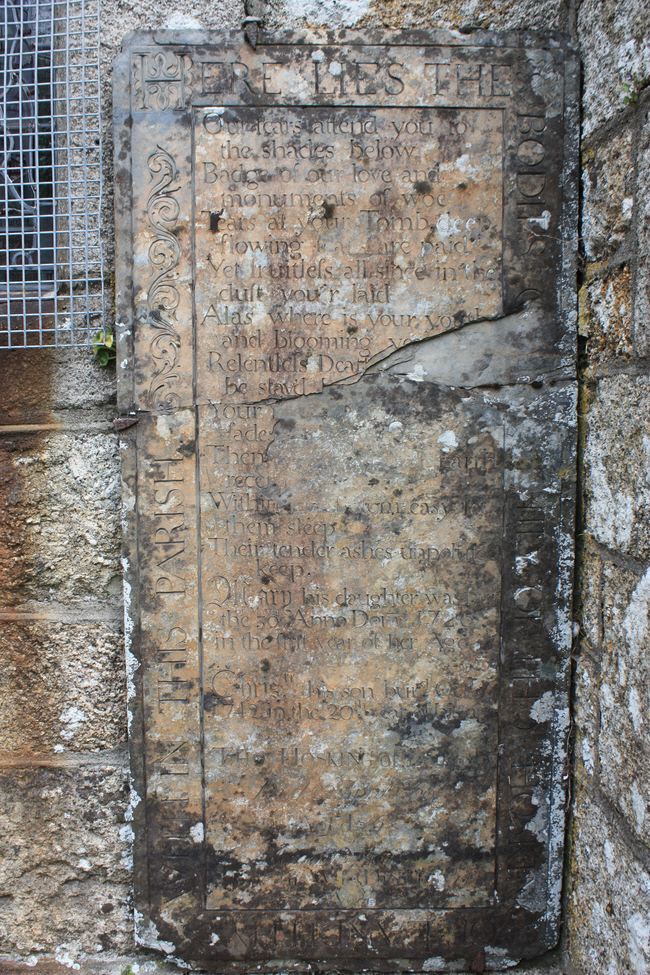 This memorial seems to have been attached to the wall of the church using bent nails.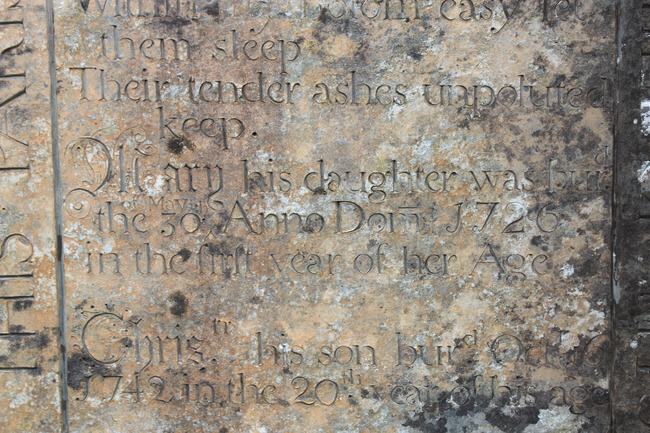 The month May has been inserted into the inscription shown above.
---
Martin Nicholson - Daventry, United Kingdom.
This page was last updated on May 30th 2012