Martin Nicholson's Cemetery Project
St Peter, Maer, Staffordshire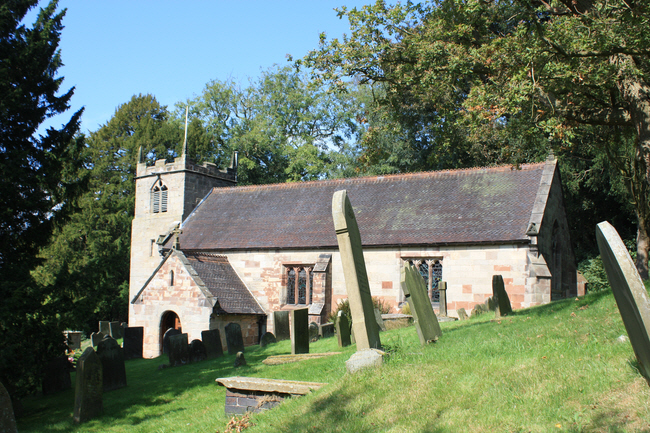 The church is built on a very steep site and the chancel is four steps higher than the nave.
---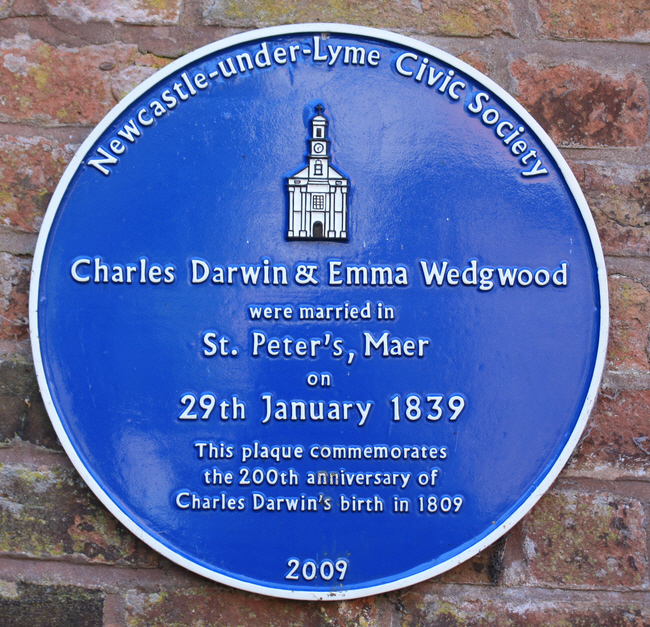 Near the church is the large 17th century stone built country house, Maer Hall, built on a slope above a small lake, or "mere", which gave the house and estate its name. The Hall became the home of Josiah Wedgwood II and was frequently visited by his nephew Charles Darwin, who went on to marry Josiah's daughter Emma at St. Peter's Church,
---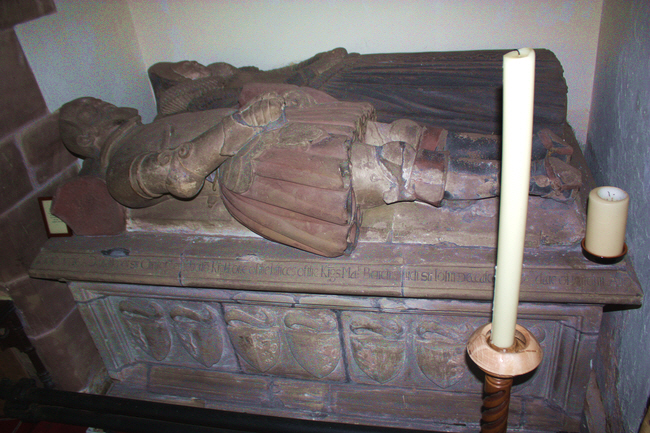 The impressive memorial to Sir John Bowyer (died 1604) and his wife Catherine (died 1631).
---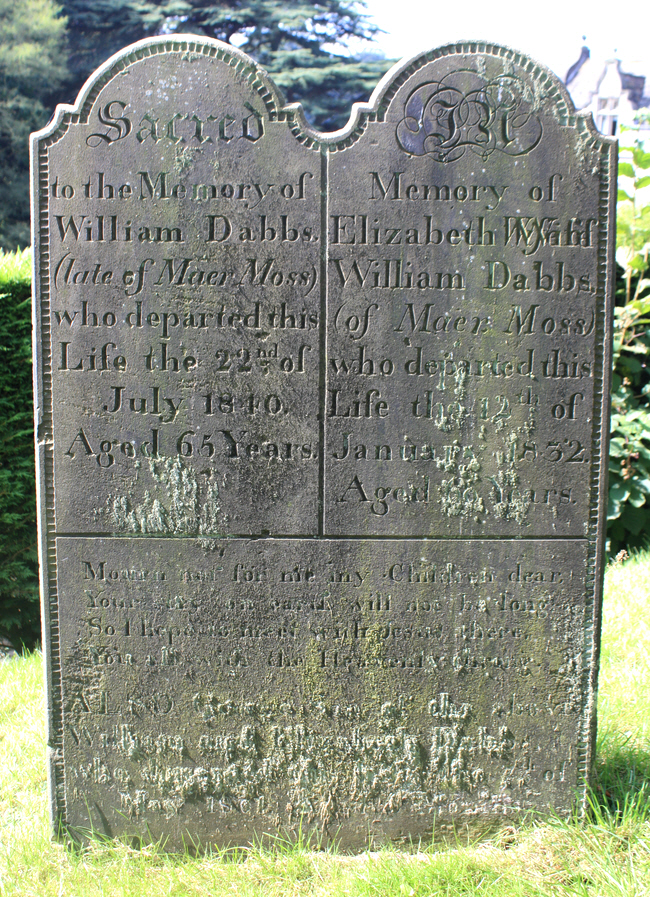 The mason had a major problem with Elizabeth's surname.
---
Martin Nicholson - Shropshire, United Kingdom.
This page was last updated on September 8th 2014.