Martin Nicholson's Cemetery Project
St Mathias, Malvern, Worcestershire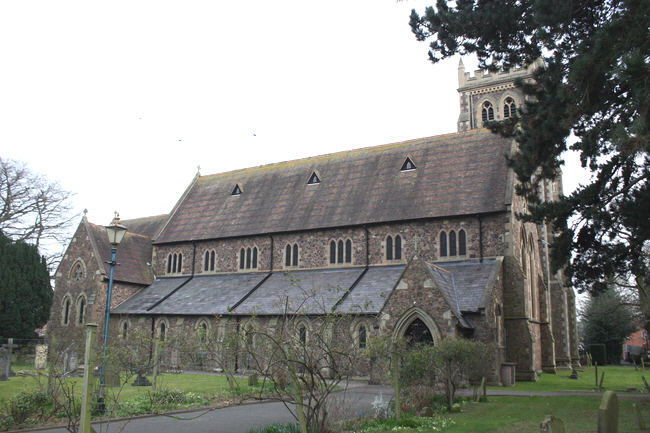 The initial church was designed by Sir G G Scott. It seated 300 people, and cost £1,900 to build. It was completed in 1846 and consecrated by Bishop Pepys of Worcester on the 13th of January. In 1858, the church was extended to the south, and a new tower was added in 1862. In 1880, the church was found to be too small, and the decision was made to extend it eastwards. Tenders were invited and Thomas Collins of Tewkesbury estimated the costs to be £2,400. The costs of this extension were principally met by Earl Beauchamp.
---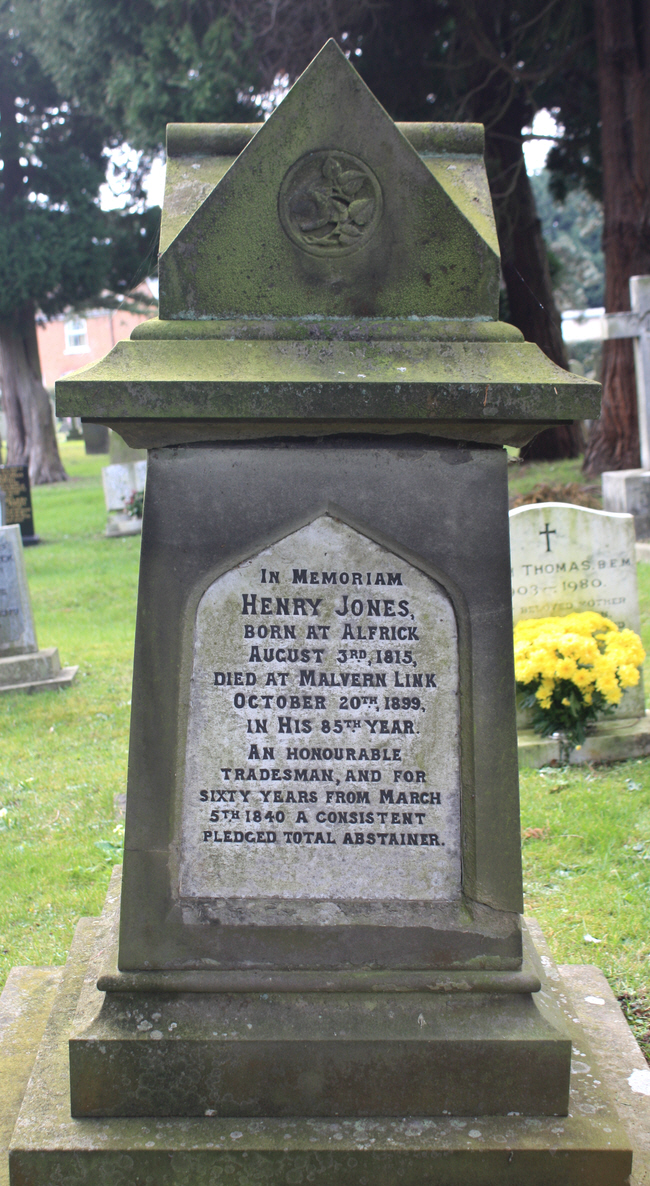 For 60 years "a consistent pledged total abstainer".
---
Can you spot the error in the inscription?
---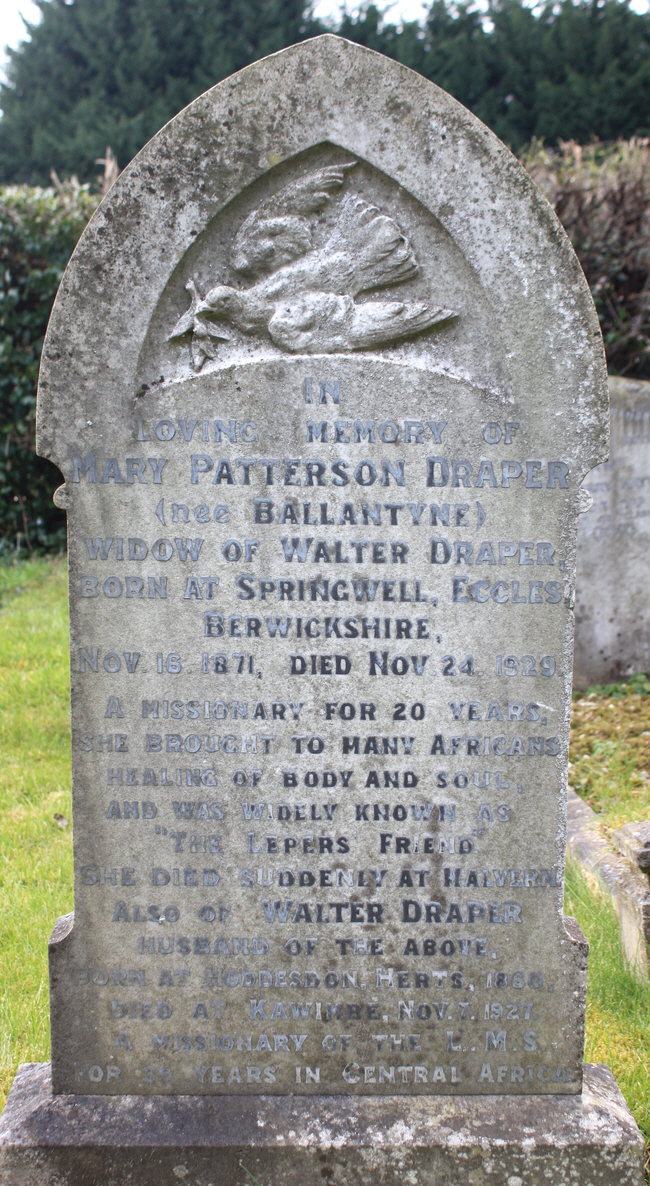 "The lepers friend".
---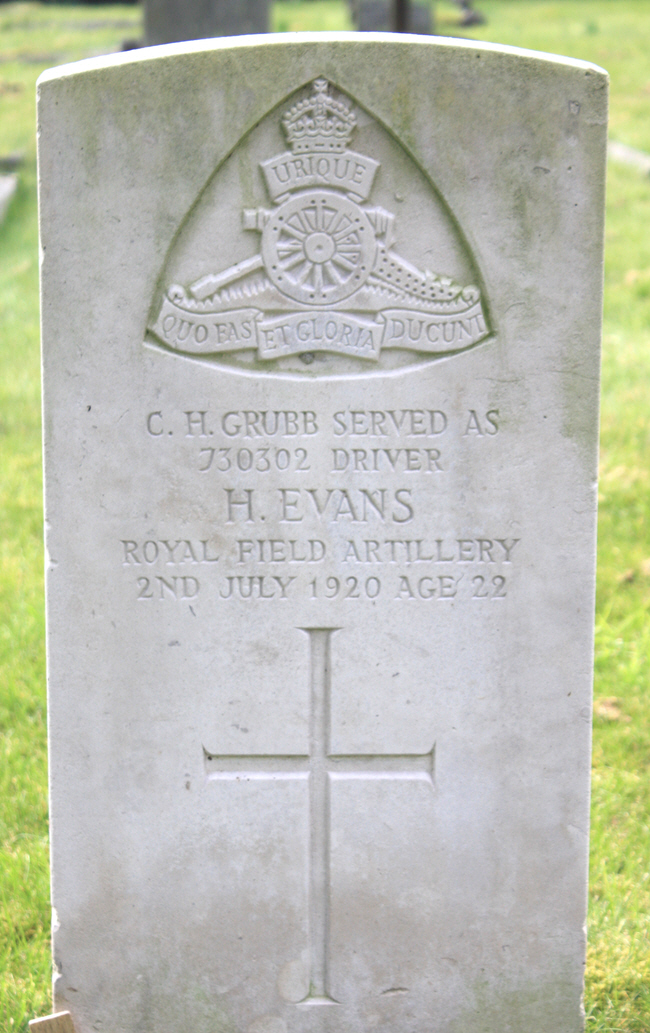 C. H. Grubb served in the Royal Field Artillery under an alias.
---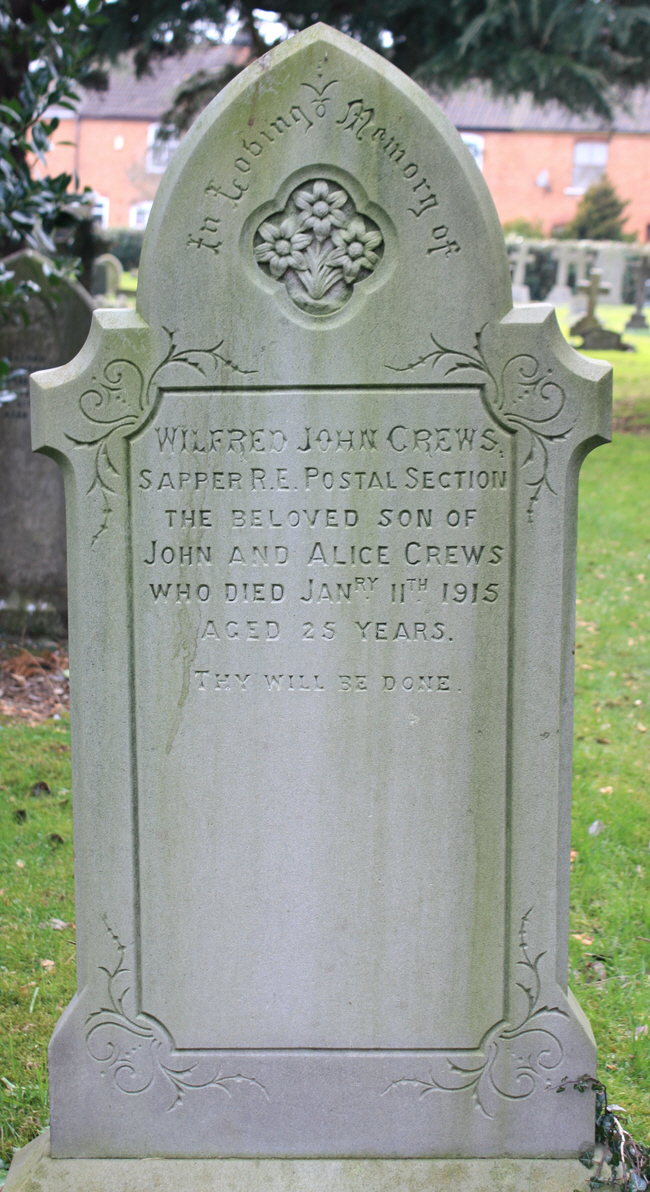 Wilfred Crews served in the postal section of the Royal Engineers.
---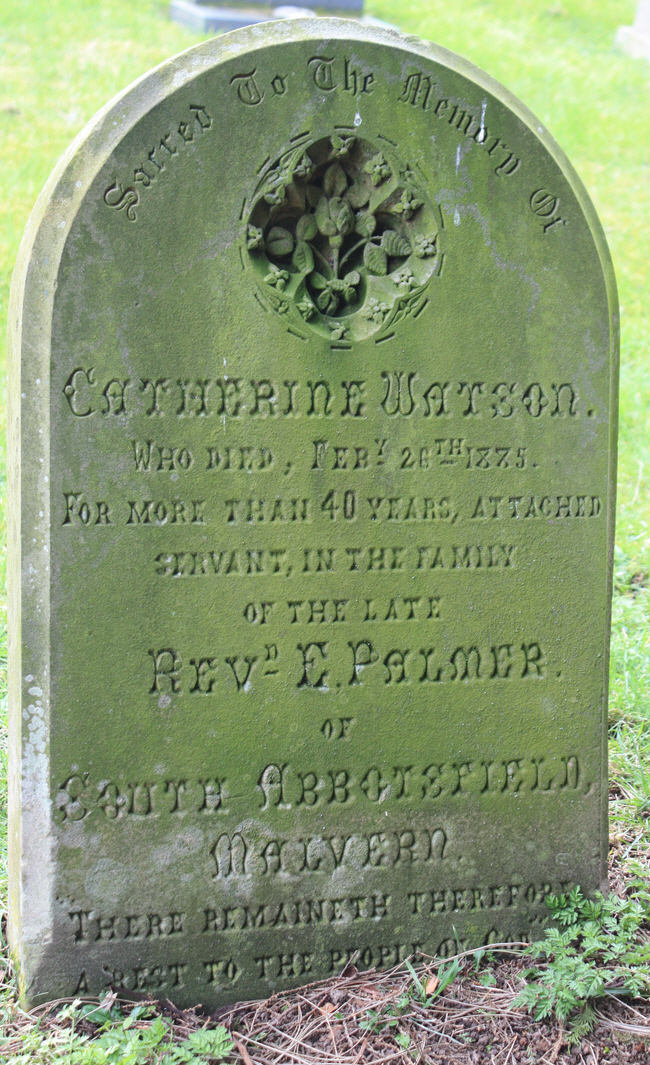 Catherine Watson was an "attached servant" for more than 40 years.
---
Claire Christine Nicholson and Martin Piers Nicholson - Ticklerton (Shropshire) and Daventry (Northhamptonshire), United Kingdom.
This page was last updated on March 12th 2016.