Martin Nicholson's Cemetery Project
St Mary the Virgin, Marden, Herefordshire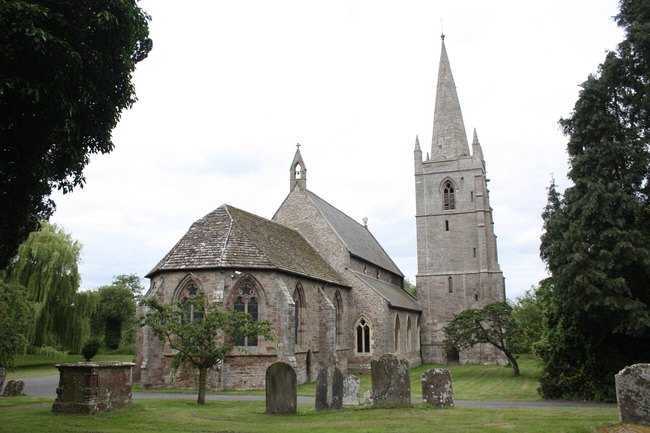 Although the earliest part of the building dates back to the 13th century, it has its origins in the 8th century. In AD 794 King Ethelbert of the East Angles travelled to Marden with the intention of marrying the daughter of King Offa. However, as he approached Marden, he was seized, beheaded and his body dumped on the banks of the River Lugg. Offa, filled with remorse, petitioned Pope Adrian 1, who advised him to build a place of worship over the place where Ethelbert's body had been left.
---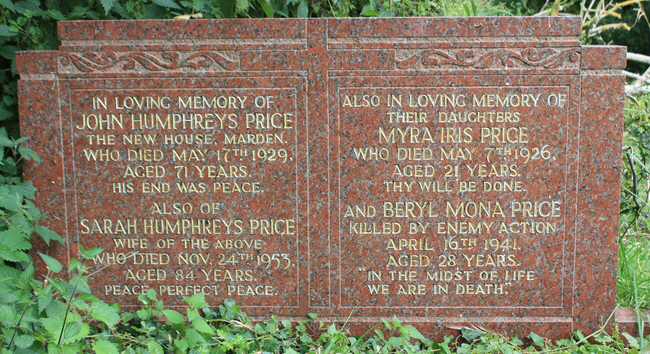 Beryl Mona Price was killed in a German air-raid in April 1941.
---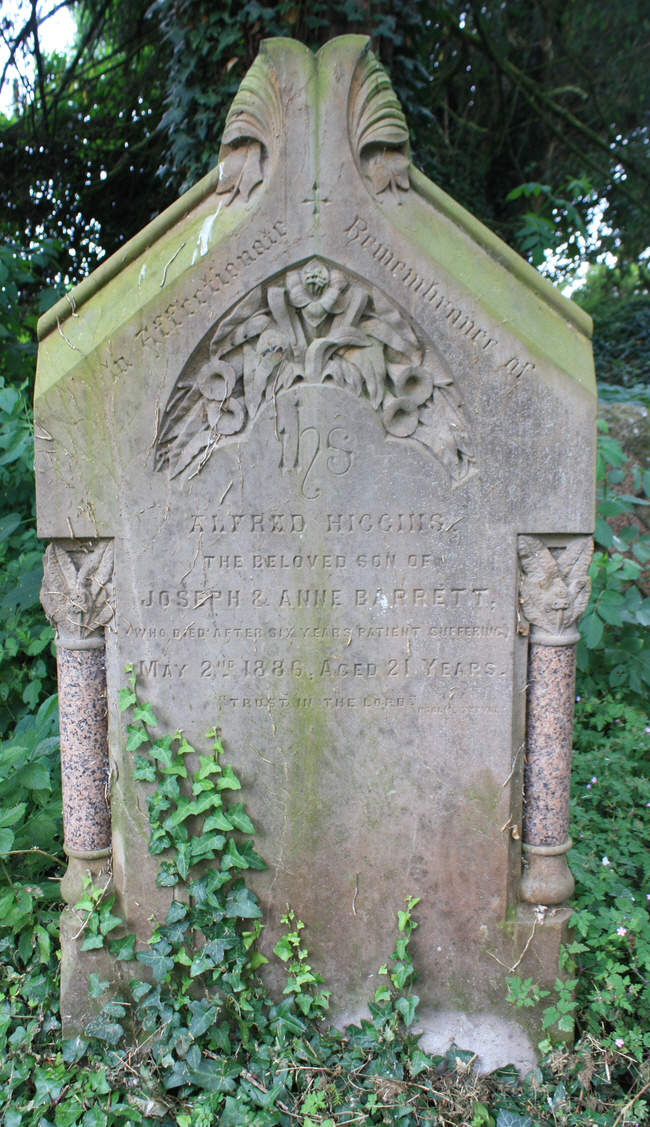 Alfred Higgins "died after 6 years of patient suffering".
---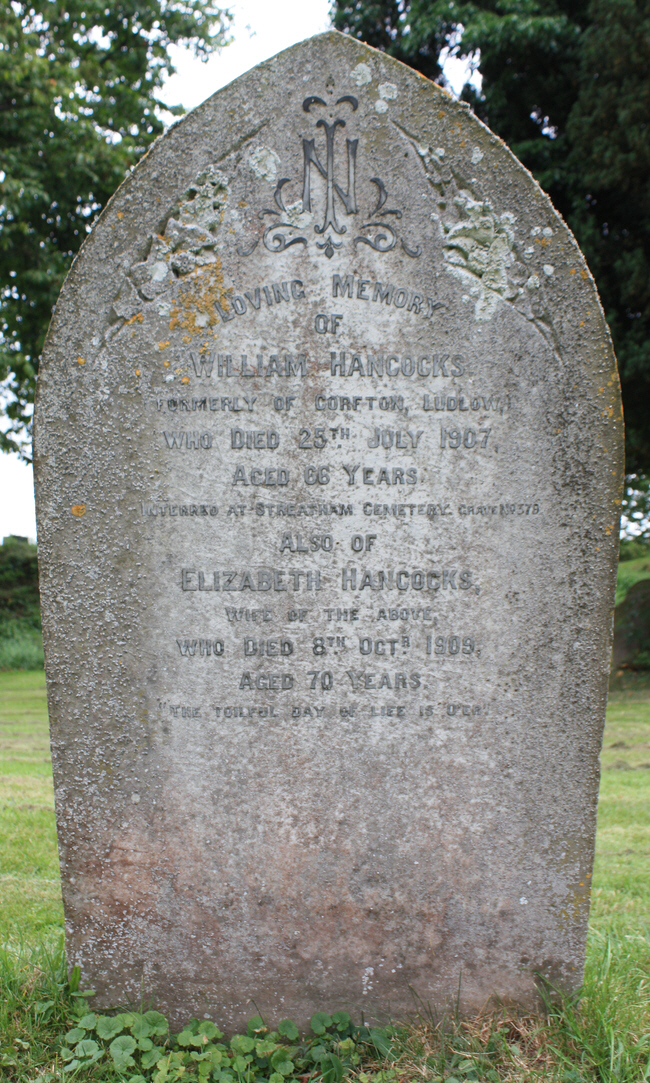 This is the first time we can remember seeing a cemetery plot number included in the inscription.
---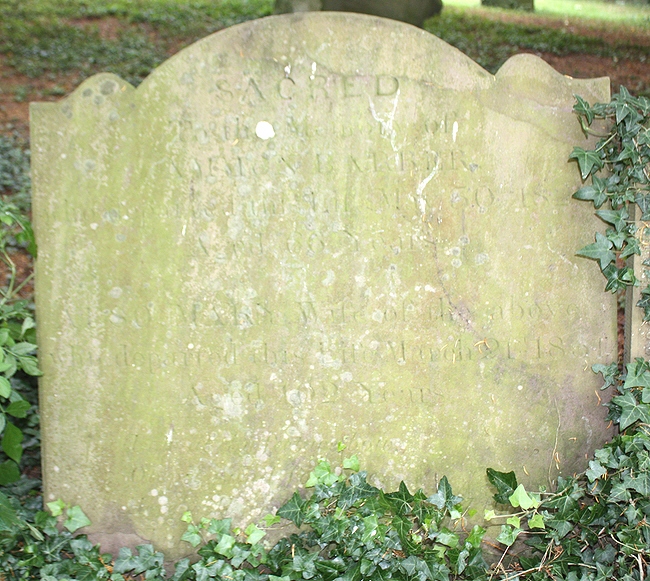 This was a well-worn grave but it was just possible to tell the deceased had died in 1851 aged 102.
---
Martin Nicholson - Shropshire, United Kingdom.
This page was last updated on July 15th 2014.