Martin Nicholson's Cemetery Project
St. Marie's, Rugby, Warwickshire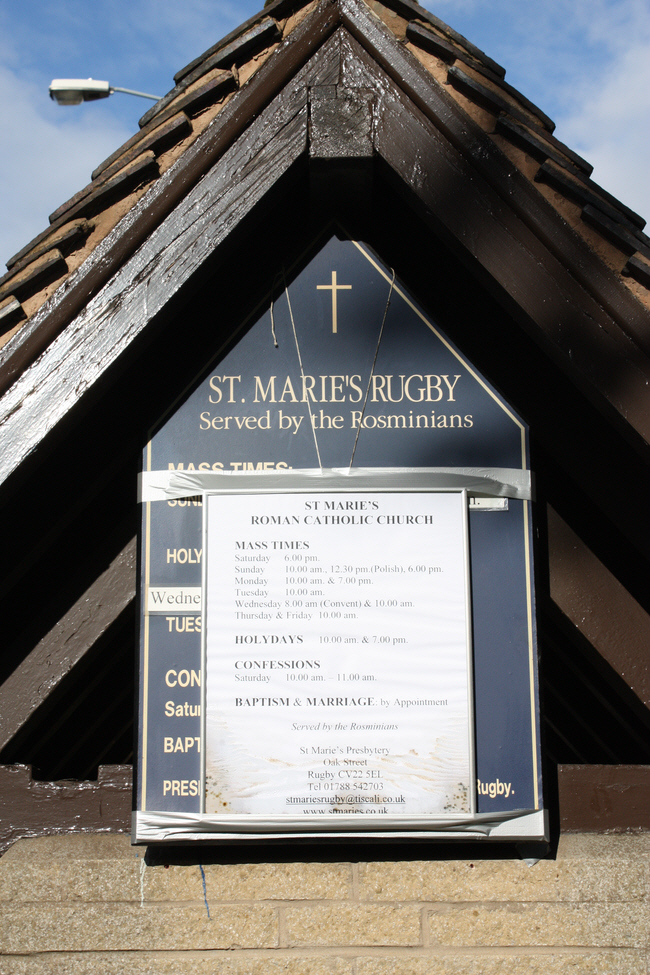 It is very much a sign of the times that we live in that the board at the entrance has a web site and an email address. The new sign appears to have been stuck on top of the original sign using sticky tape - not really good enough in my view.
---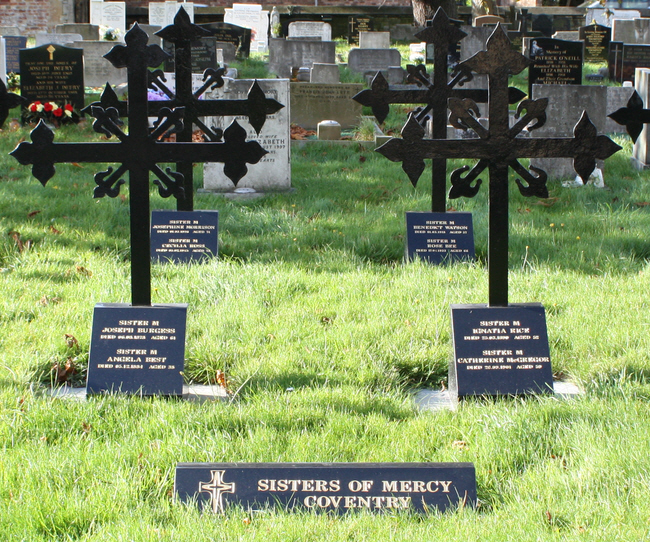 The Sisters of Mercy have a small section within the cemetery. All the graves have an ornate metal cross rather than a traditional headstone.
---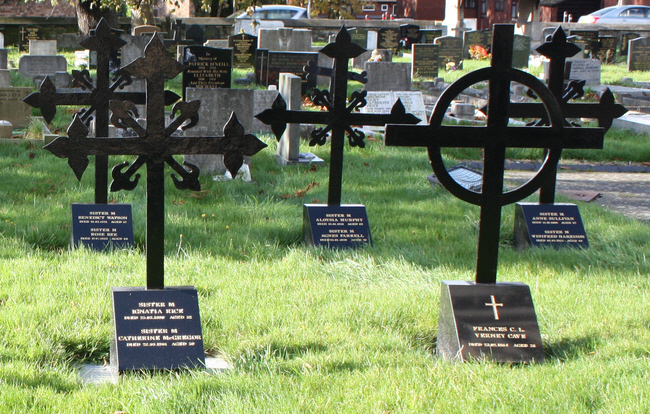 The nuns have a different design for the cross than the other members of the community.
---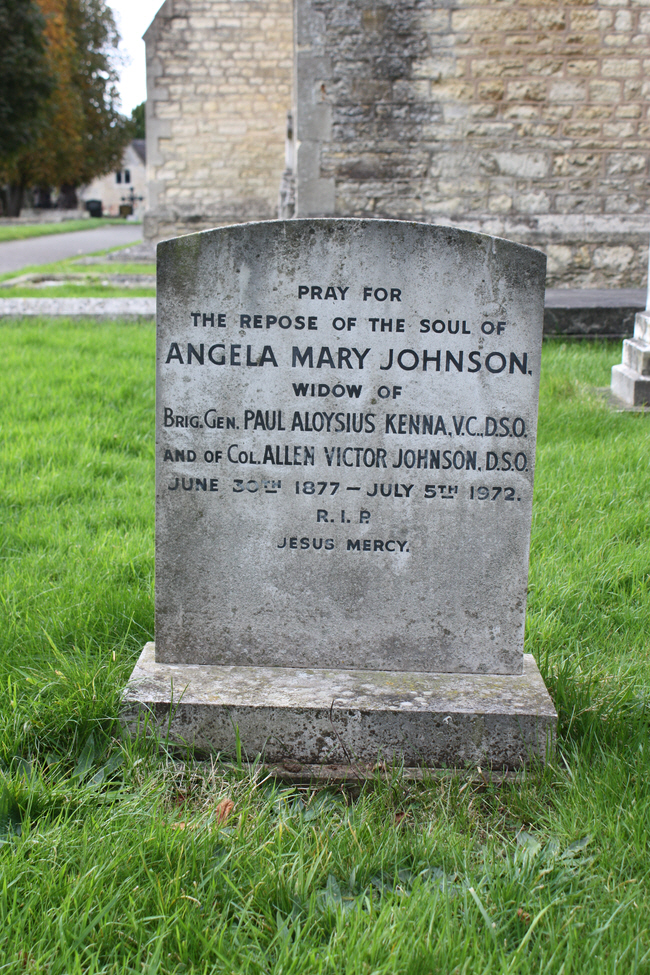 Behind the church we found the grave of a twice-married lady whose first husband won the Victoria Cross in 1898 for action during the Battle of Omdurman in Lord Kitchener's campaign in the Sudan.
---
Martin Nicholson - Daventry, United Kingdom.
This page was last updated on November 8th 2008.