Martin Nicholson's Cemetery Project
St John the Baptist, Mathon, Herefordshire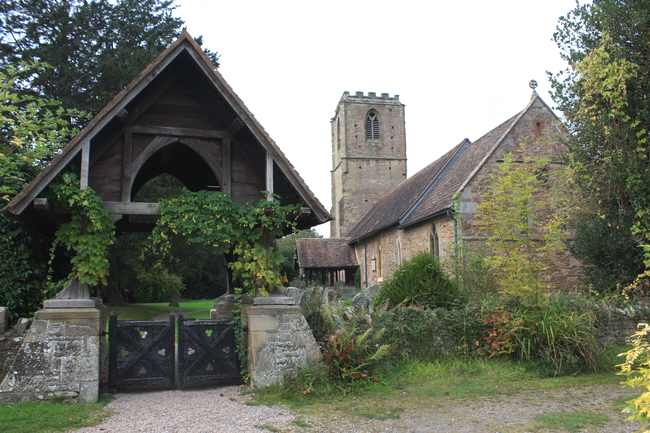 St John's is an aisleless church of from about 1100 or slightly earlier, originally with an apse but now with a square-ended chancel, nave and west tower. There is herringbone masonry in the fabric and the porch is medieval. Hops were growing over the lychgate.
---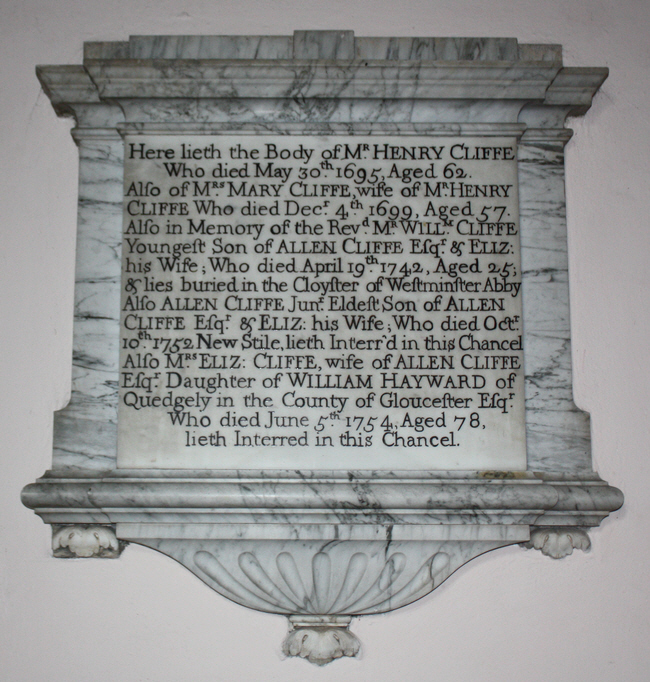 We strongly approve of memorials that include some family history. Notice the use of the words "new style" to show the effect of the calendar change.
---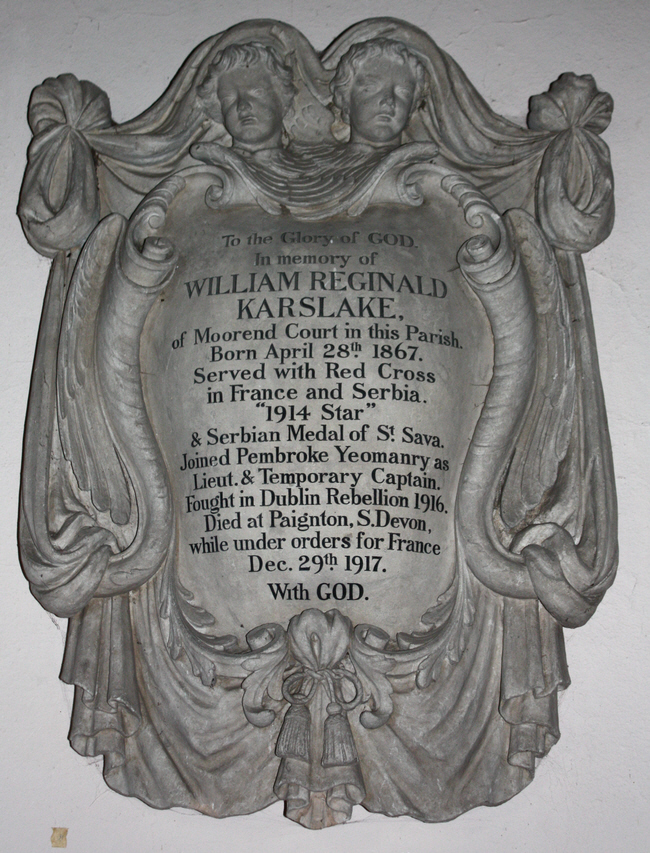 The Order of St. Sava was a decoration instituted by the King of Serbia on 23 January 1883. The Order of Saint Sava was established originally to recognize civilians for meritorious achievements to the Church, to arts and sciences, the royal house and the state. In 1914 a change was made permitting military personnel to receive the honour for military merit.
---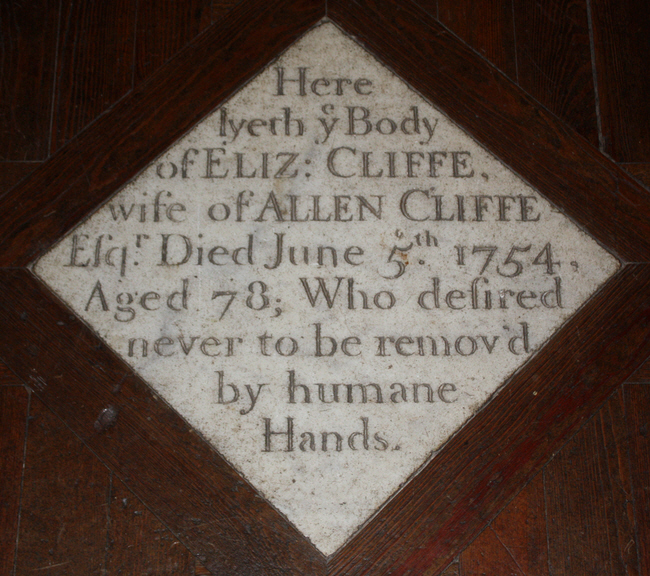 "Who desired never to be removed by humane (sic) hands"
---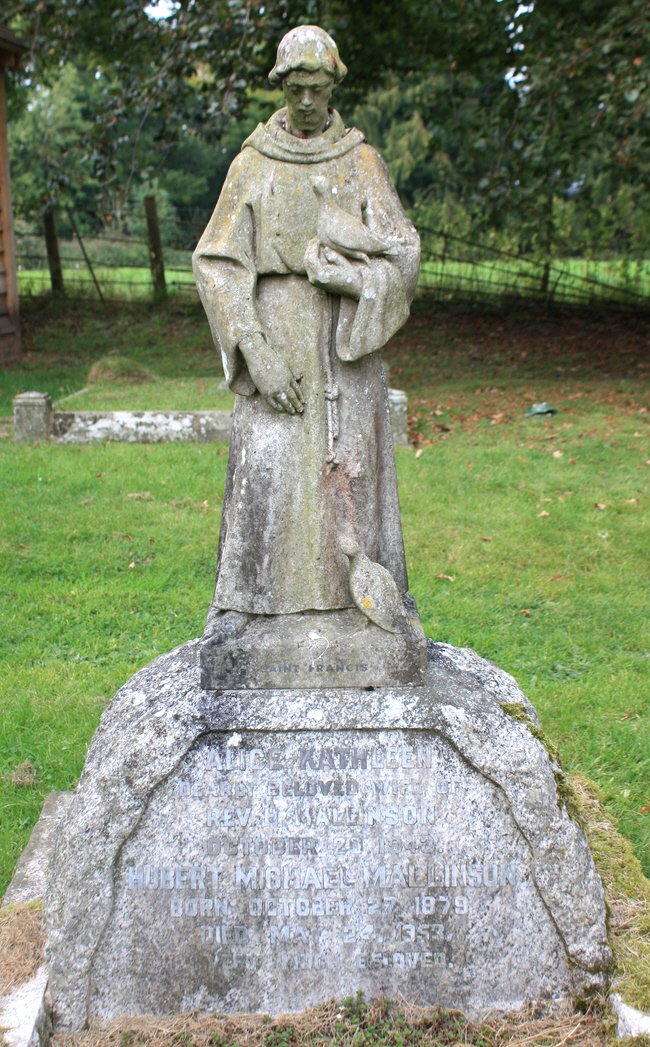 The statue is of St Francis.
---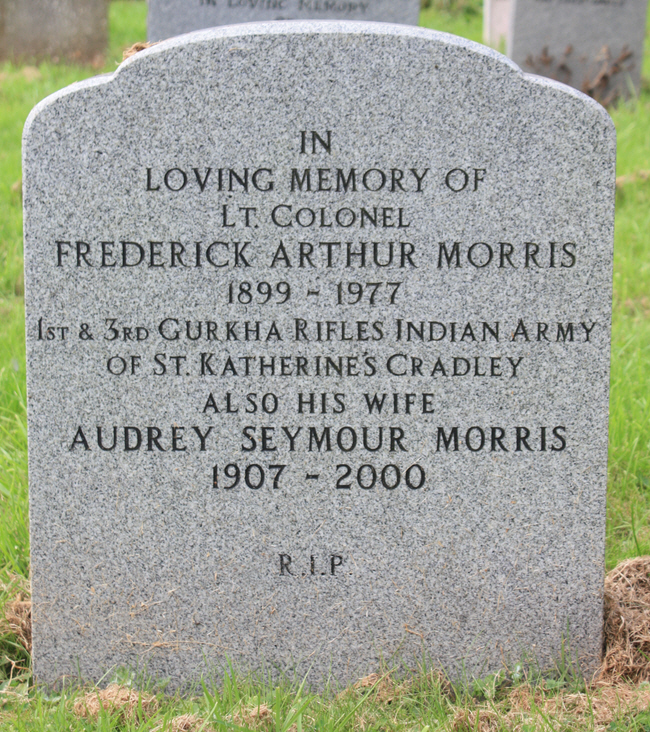 Frederick Morris was a senior officer in the Indian Army.
---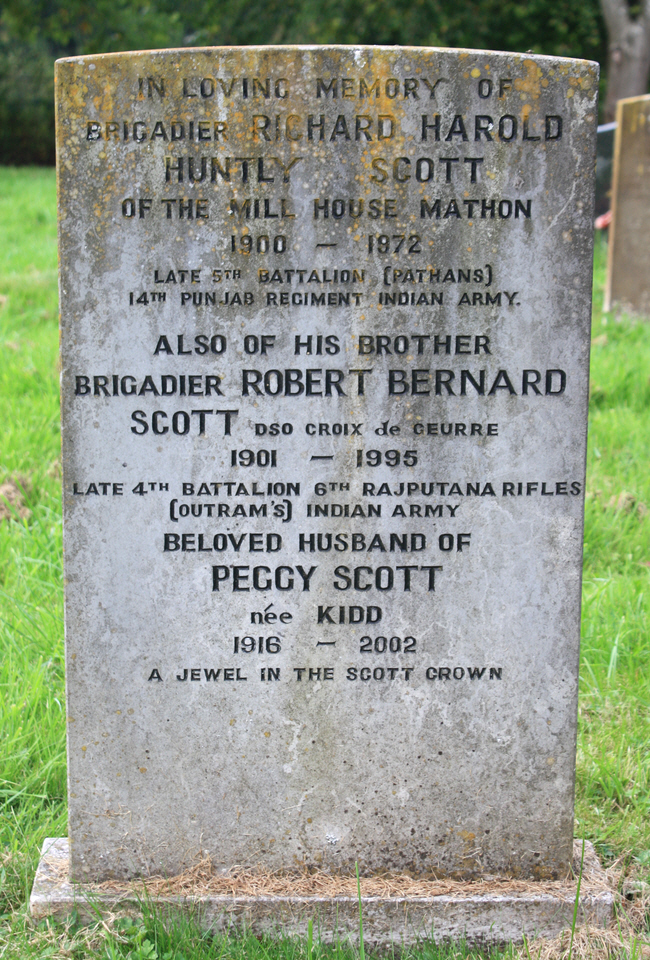 These brothers both held the post of Brigadier in the Indian Army
---
Martin Nicholson - Shropshire, United Kingdom.
This page was last updated on September 29th 2014.