Martin Nicholson's Cemetery Project
St Laurence, Measham, Leicestershire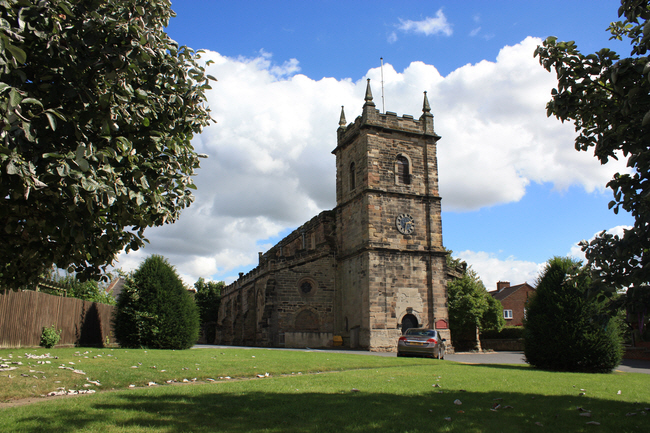 St. Laurence's Church was re-built in 1340 on the site of an existing chapel of ease which dated from 1172.
---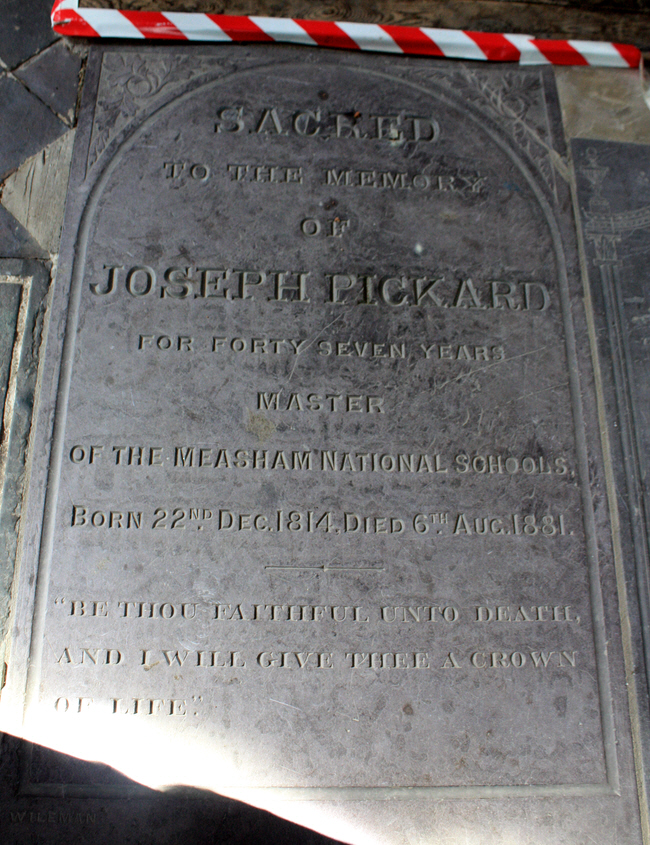 Joseph Pickard was Master of Measham National Schools for 47 years. Unusually he has a floor and a wall memorial.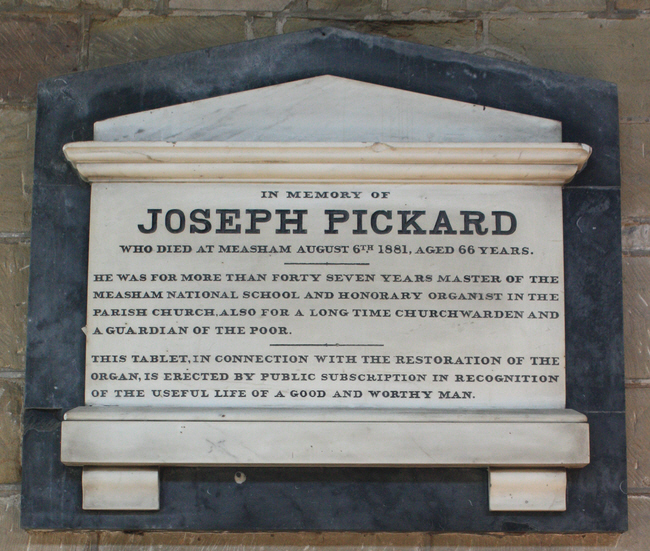 ---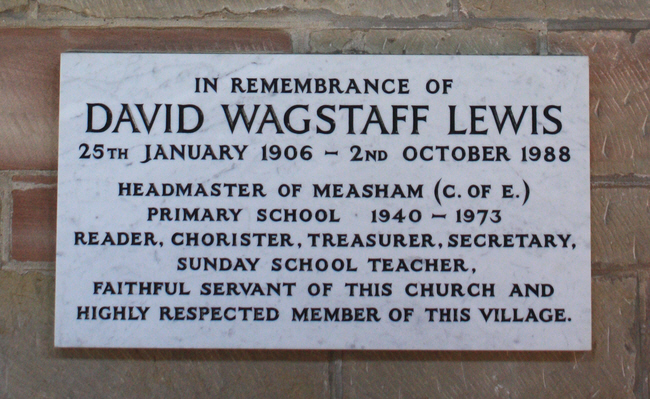 David Lewis made many contributions to the life of the village and these are reported on his memorial.
---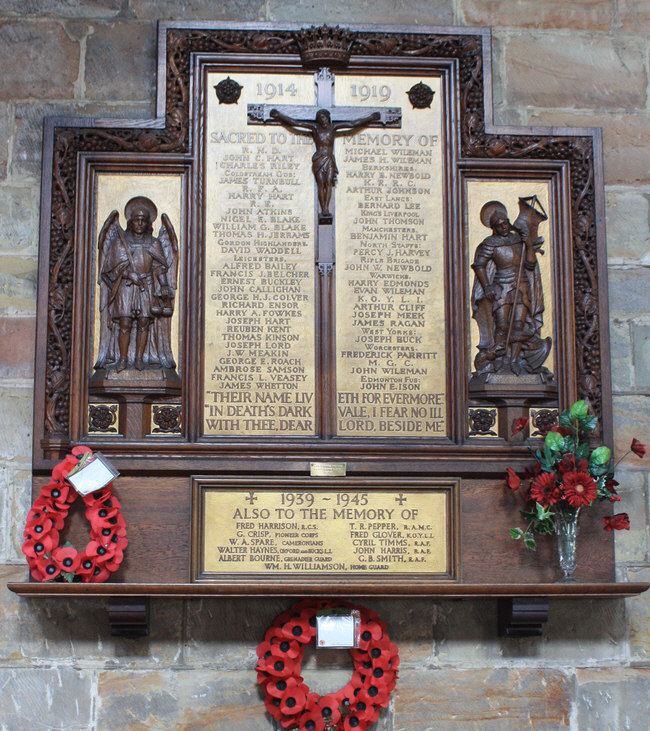 An usual but highly effect design for a war memorial inside the church.
---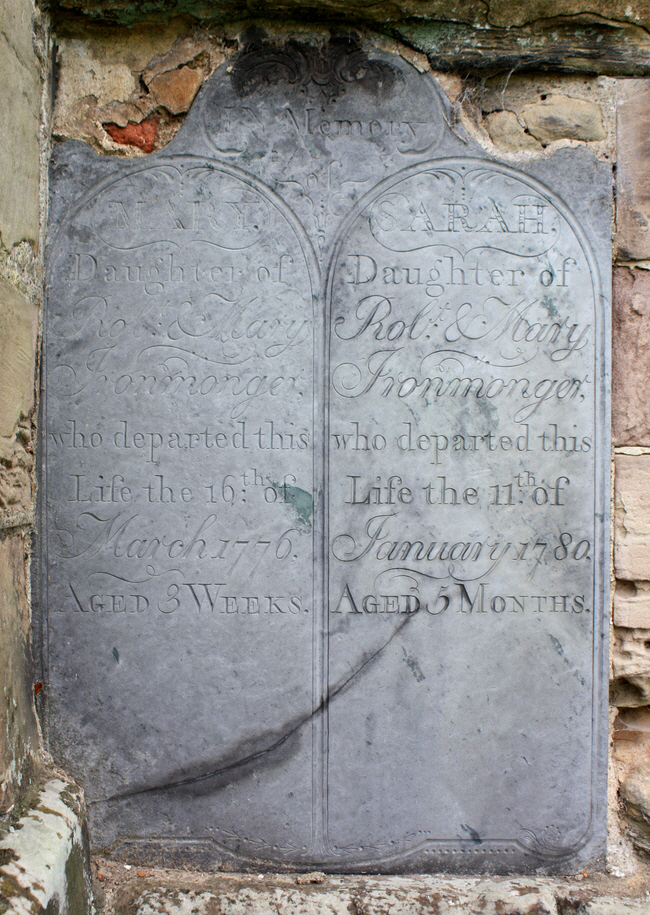 Robert was an Ironmonger.
---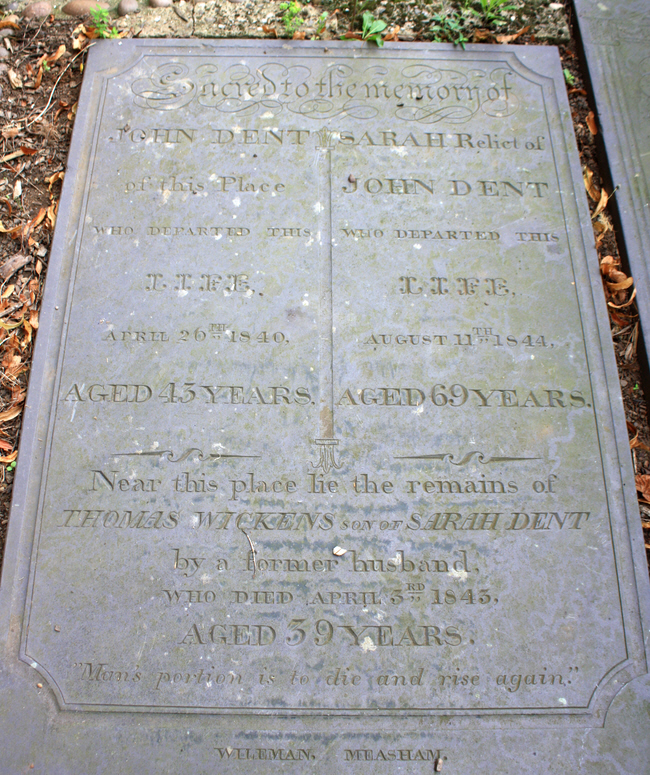 Sarah was married twice and children from both marriages are to be found in the churchyard.
---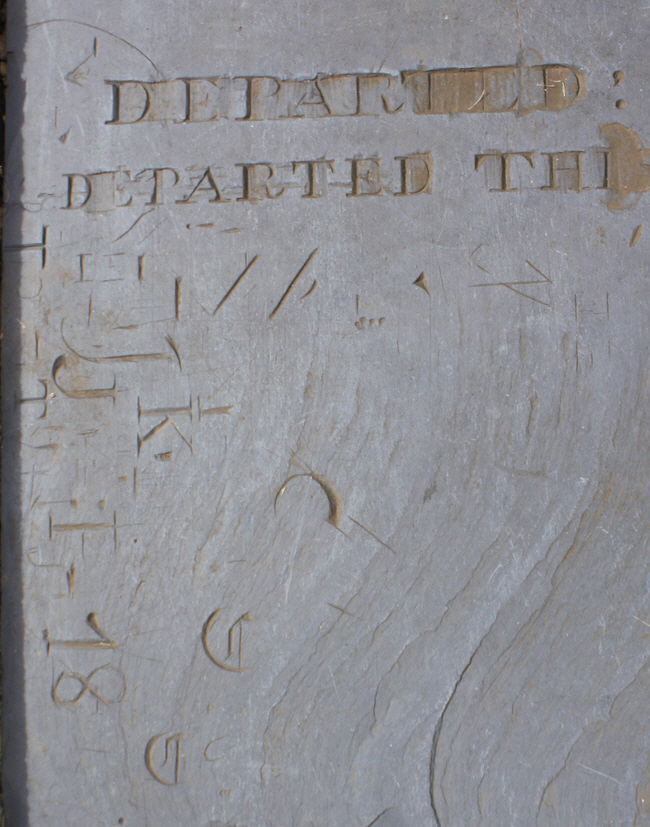 On the - usually hidden - base of a gravestone the mason seems to have praticed his skill.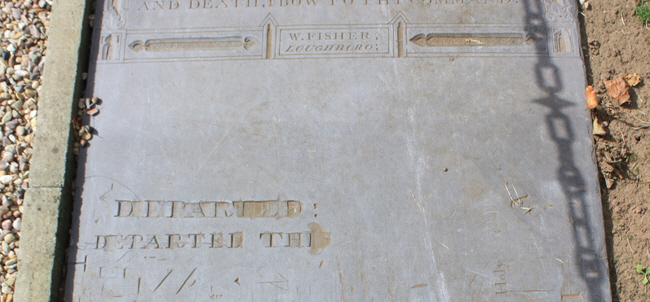 ---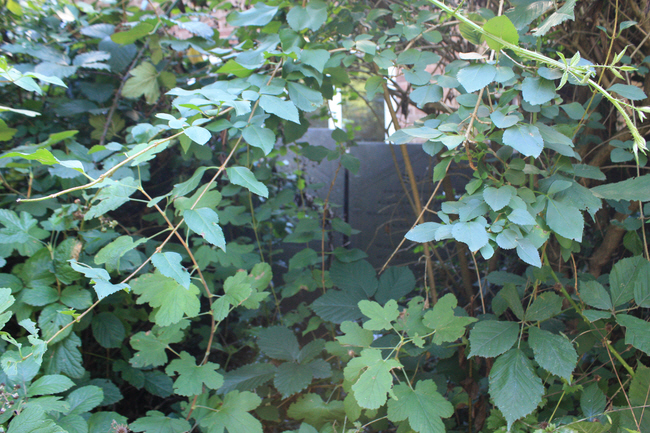 On 25 yard long stretch of graves around the perimeter has been rendered almost invisible by un-managed foiliage.
---
Claire Christine Nicholson and Martin Piers Nicholson - Ticklerton (Shropshire) and Daventry (Northhamptonshire), United Kingdom.
This page was last updated on September 8th 2016.