Martin Nicholson's Cemetery Project
St Meubred, Cardinham, Cornwall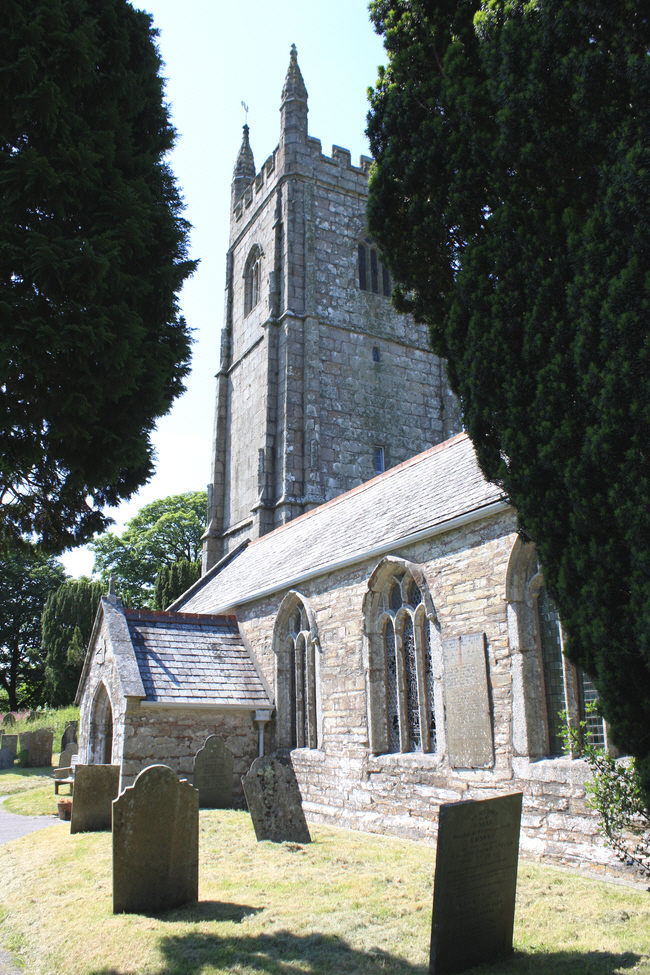 The parish church is dedicated to St Meubred: it has north and south aisles and a tower of granite. The chancel suffered bomb damage in World War II. Two freestanding Celtic crosses of stone, bearing inscriptions in Latin have been found in Cardinham; both had been embedded in the walls of the fifteenth-century church and were moved after their discovery to the churchyard.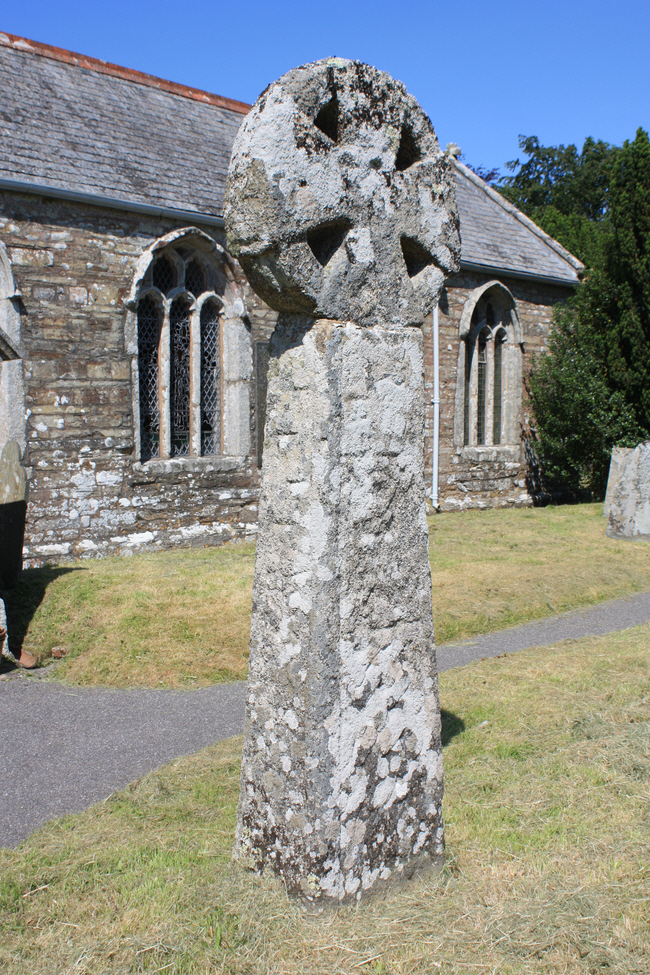 ---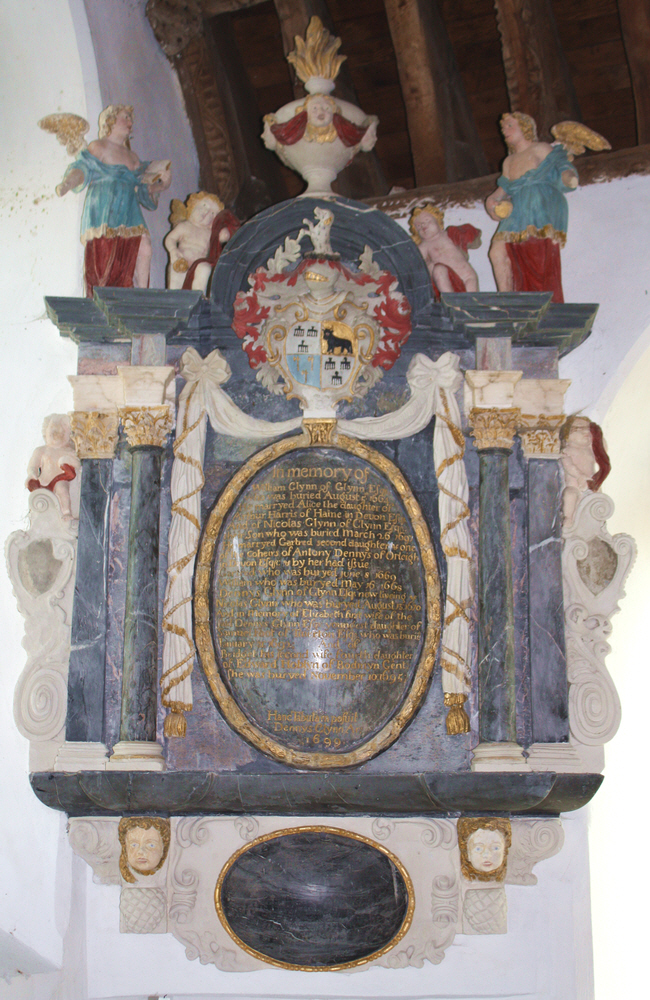 The colourful Glynn monument of 1699 at the east end of the south aisle.
---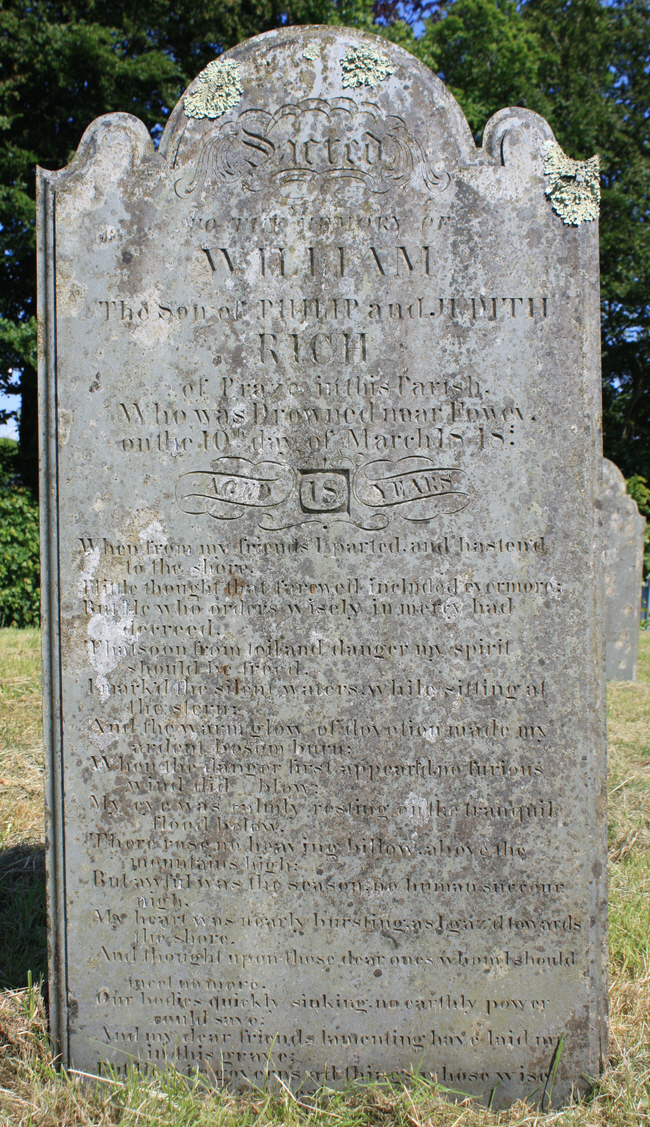 William Rich was drowned near Fowey in March 1818.
---
Martin Nicholson - Shropshire, United Kingdom.
This page was last updated on June 14th 2014.