Martin Nicholson's Cemetery Project
St Mary the Virgin, Middleton on the Hill, Herefordshire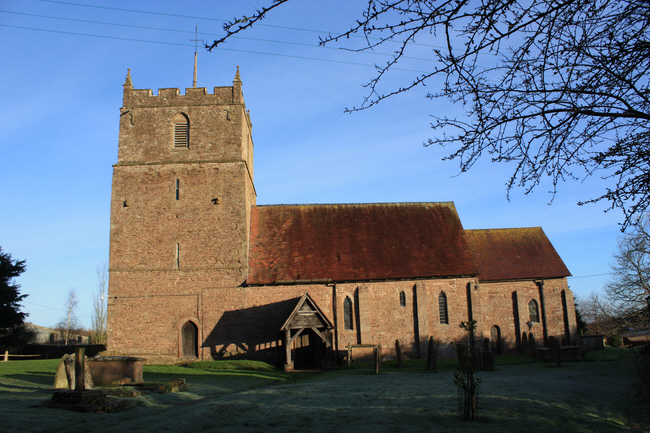 This was our first visit on a frosty January day. It was lovely to see snowdrops in flower.
---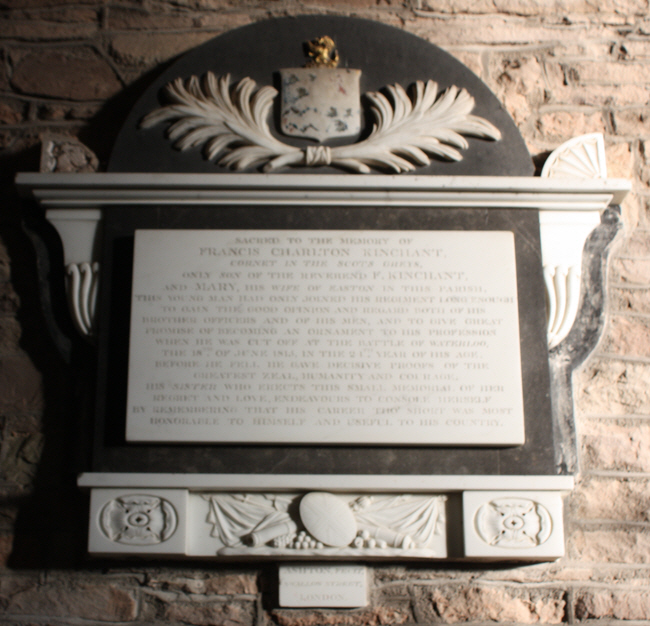 Francis Charlton Kinchant was klled at the Battle of Waterloo in 1815. He was aged 21.
---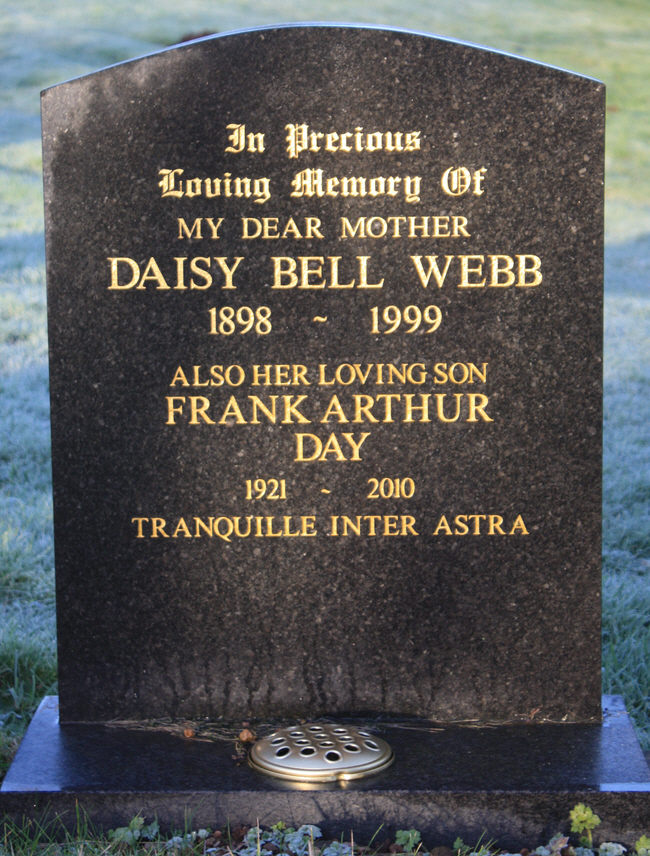 Age 100.
---

The year of death had to be corrected.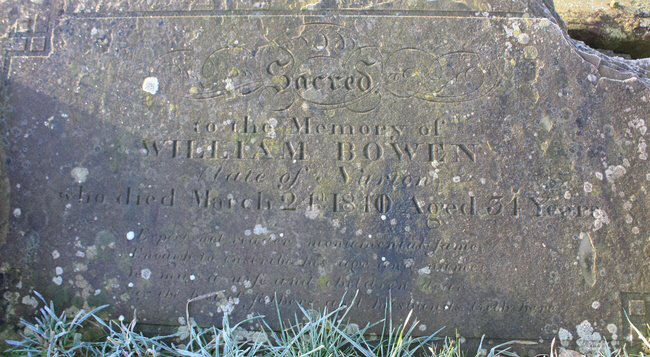 ---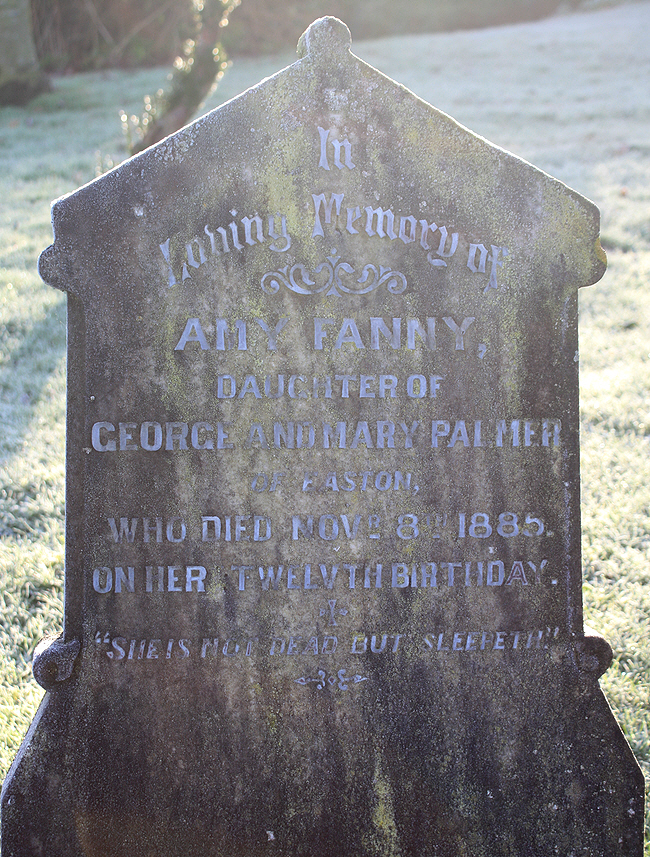 Amy Fanny Palmer died on her 12th birthday.
---
Martin Nicholson - Church Stretton, United Kingdom.
This page was last updated on Jan 14th 2014