Martin Nicholson's Cemetery Project
All Saints, Middletown, Powys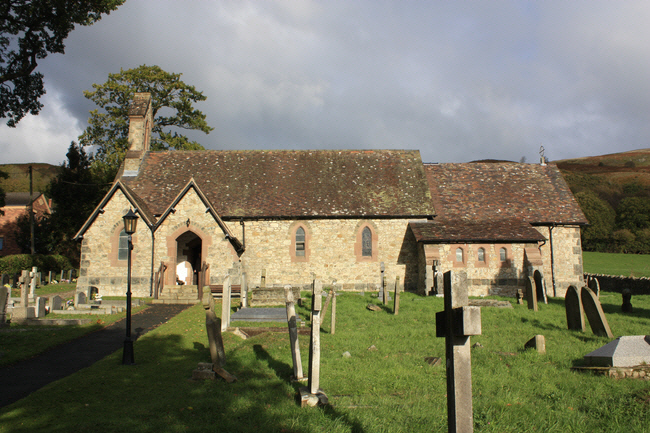 The church is situated on a busy road. We had to sit in the car for a while before starting our survey to avoid getting soaked by a sudden shower.
---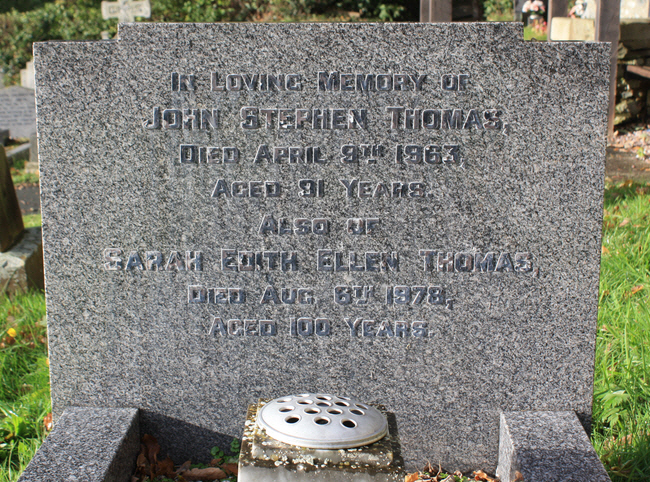 Age 100.
---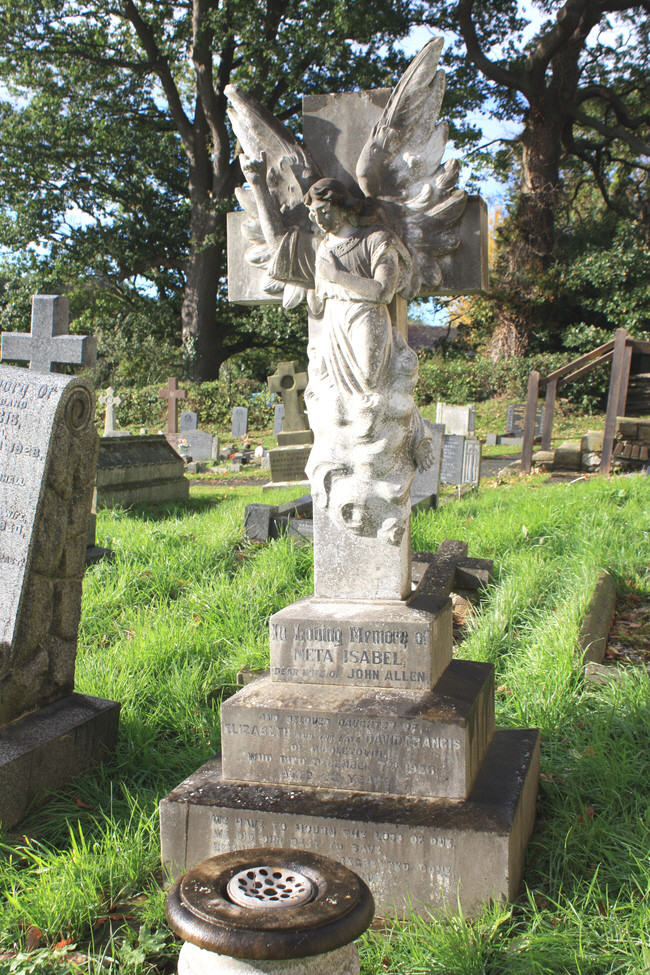 An impressive statue of an angel standing guard over the deceased.
---
Martin Nicholson - Shropshire, United Kingdom.
This page was last updated on November 4th 2013.