Martin Nicholson's Cemetery Project
St Menefreda, St Minver, Cornwall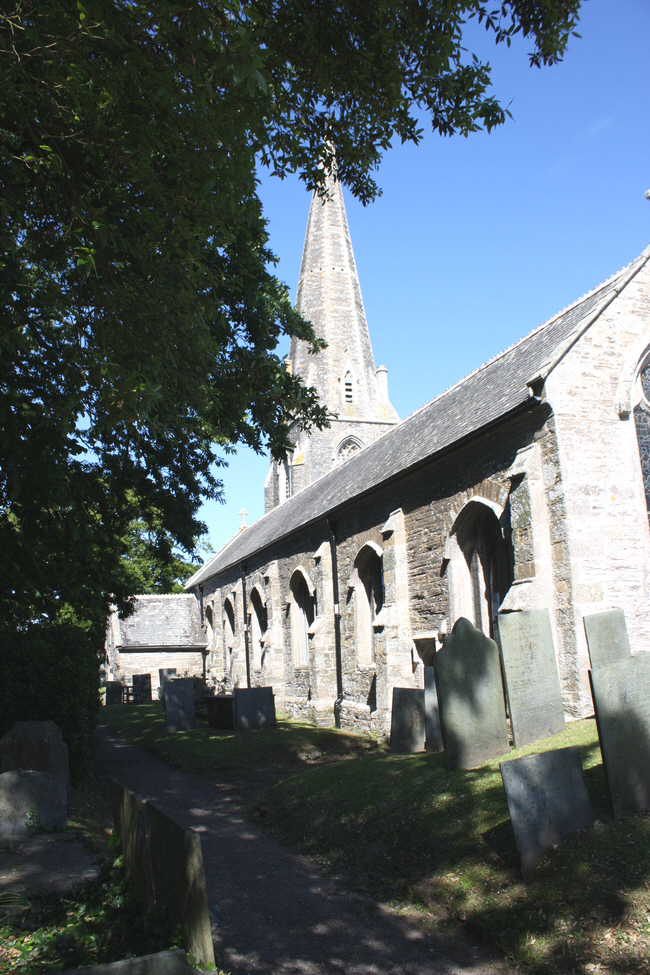 Menefreda is thought to be the Latinised form of the Celtic Minver. The name change took place when the monks in Bodmin took over the church from the Celtic regime.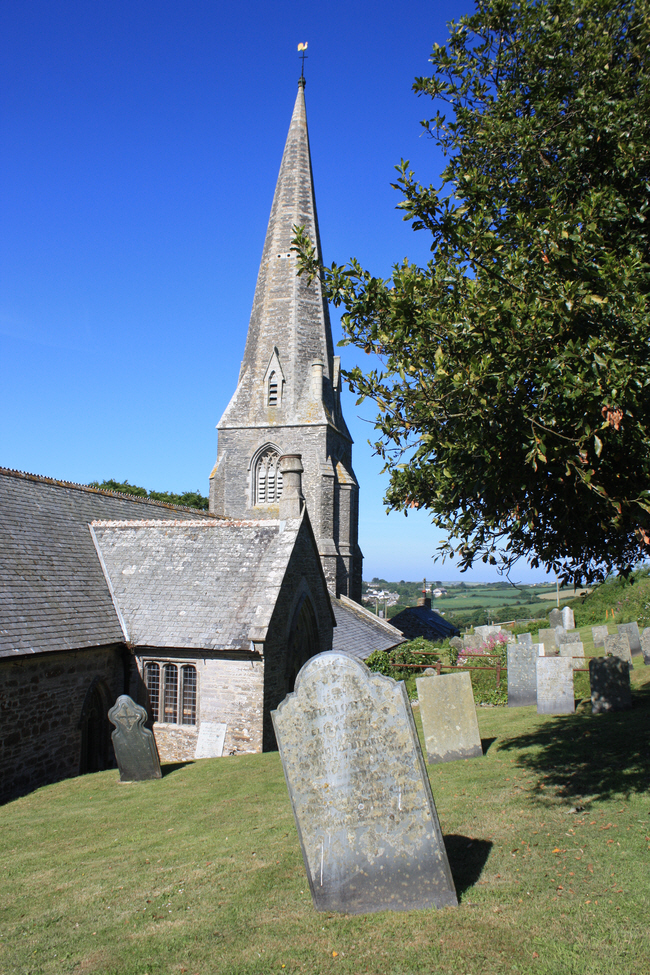 ---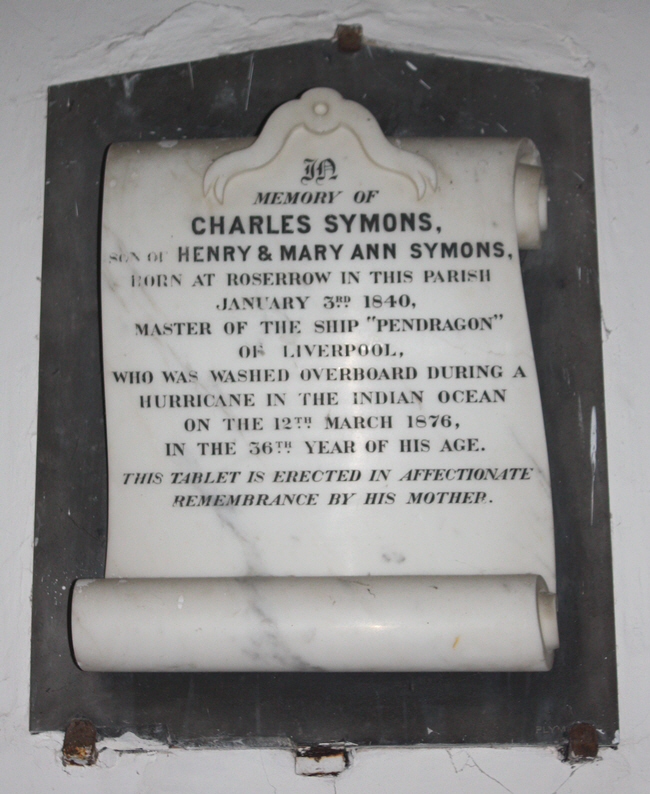 Charles Symons was washed overboard during a hurricane in the Indian Ocean.
---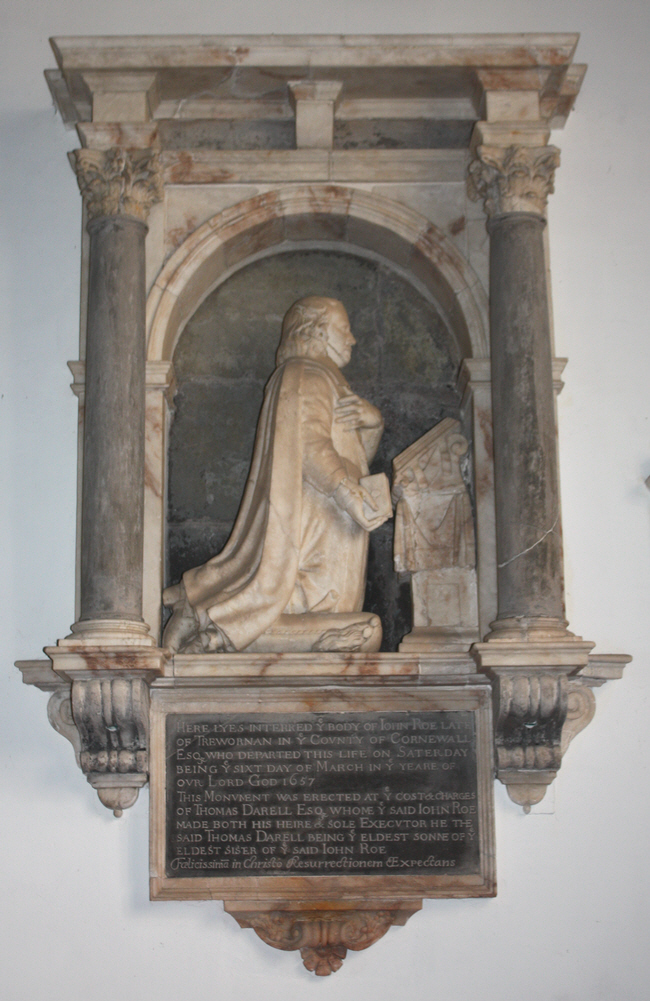 The superb memorial to John Roe who died in 1657.
---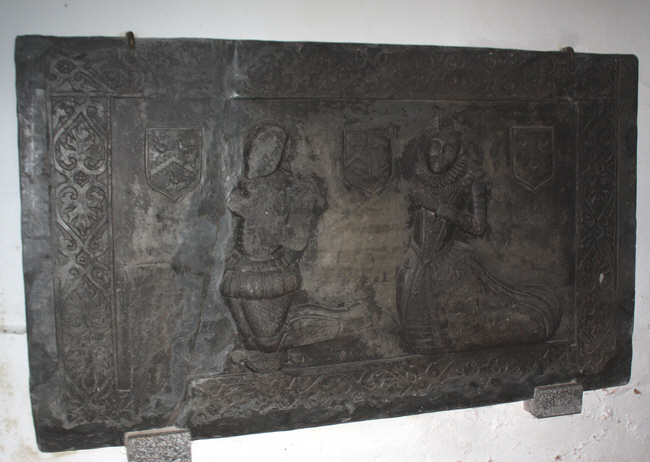 This slate panel formed part of the altar tomb to the Stone family. The figure of the man has been defaced, probably by Roundhead troops during the Civil War.
---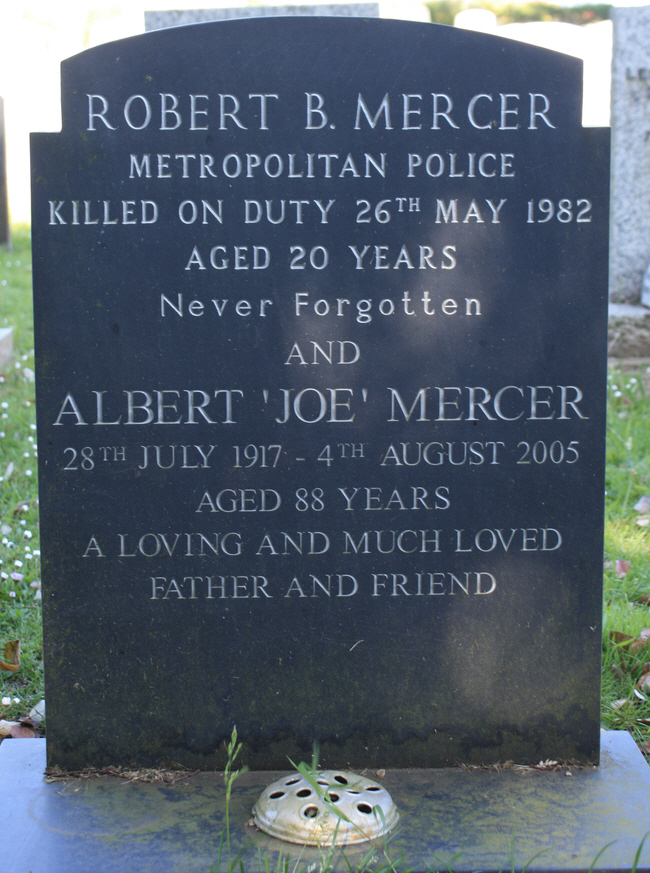 Police Constable Robert Benjamin Mercer died 26 May 1982, aged 20. He was fatally injured in a police car which crashed while pursuing a stolen car.
---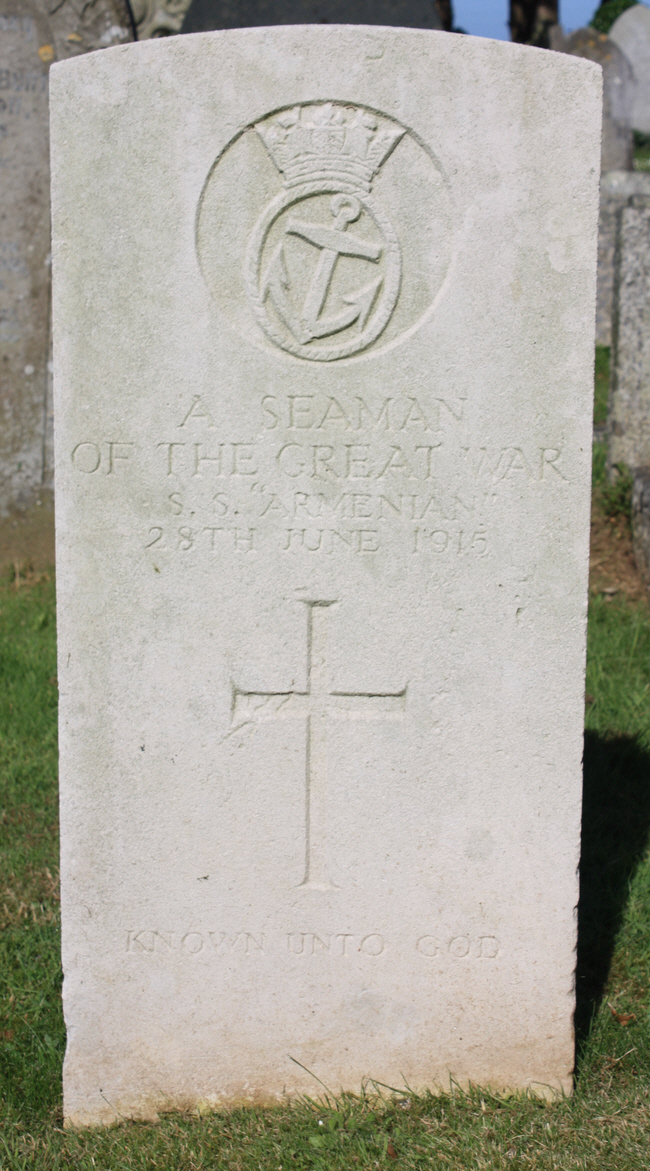 On 28 June 1915 the Armenian was engaged by the German submarine U-24 off Trevose Head, Cornwall. After a failed attempt at escape the crew were allowed to abandon ship and the vessel was sunk by two torpedoes fired into her stern. Twenty-nine members of the mostly American crew were lost in the sinking, along with the vessel's cargo of 1,400 mules.
---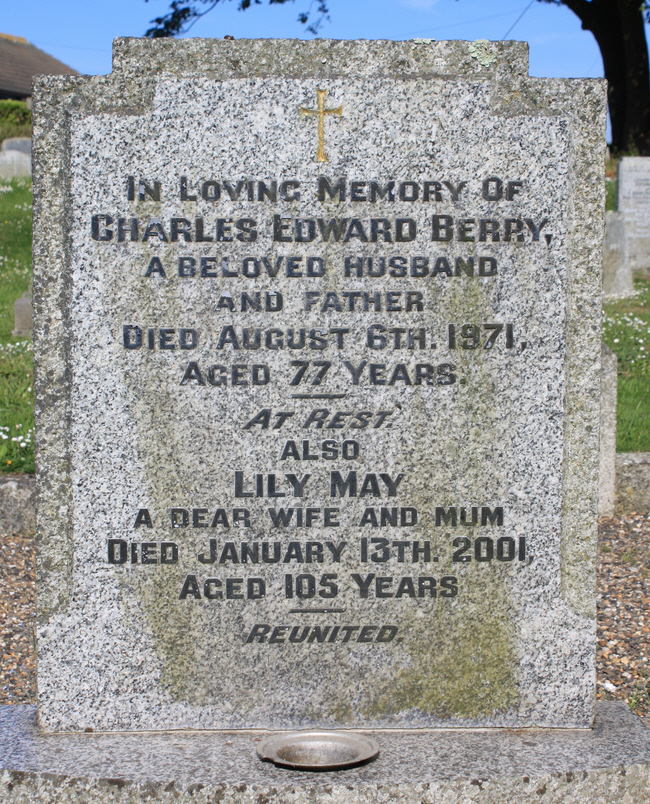 Aged 105.
---
Ernest Martin Worden died of wounds he received while serving with the Australian forces in the Dardenelles
---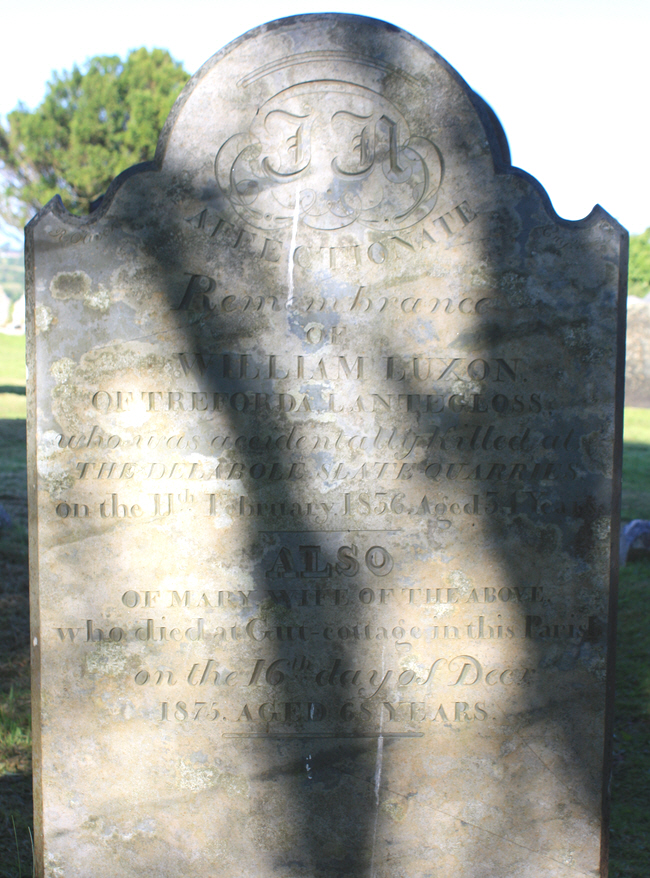 William Luxon was killed at the Delabole Slate Quarry.
---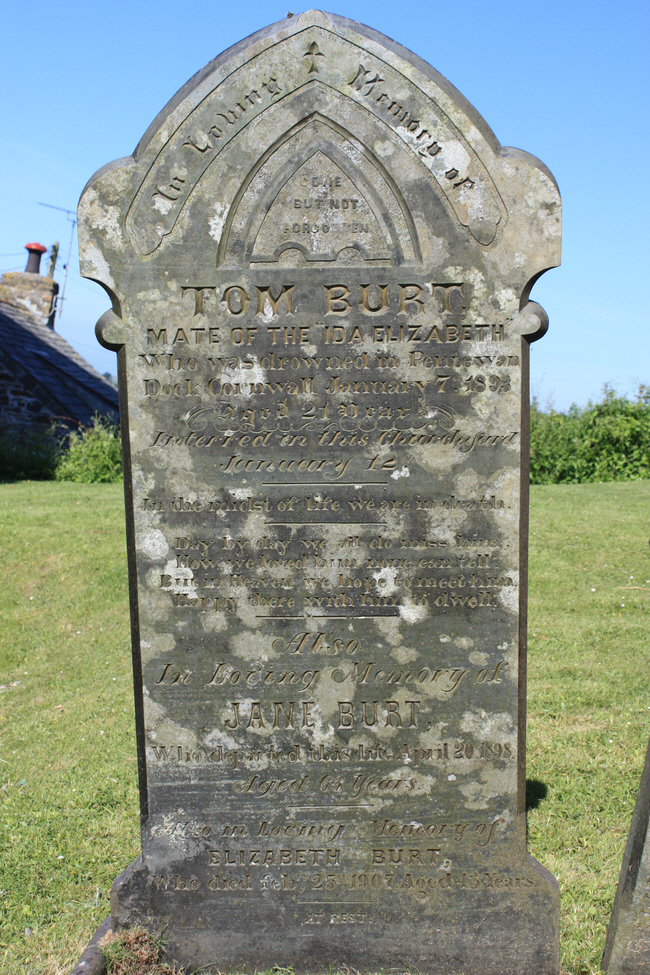 Tom Burt was drowned in the Pentewan Dock.
---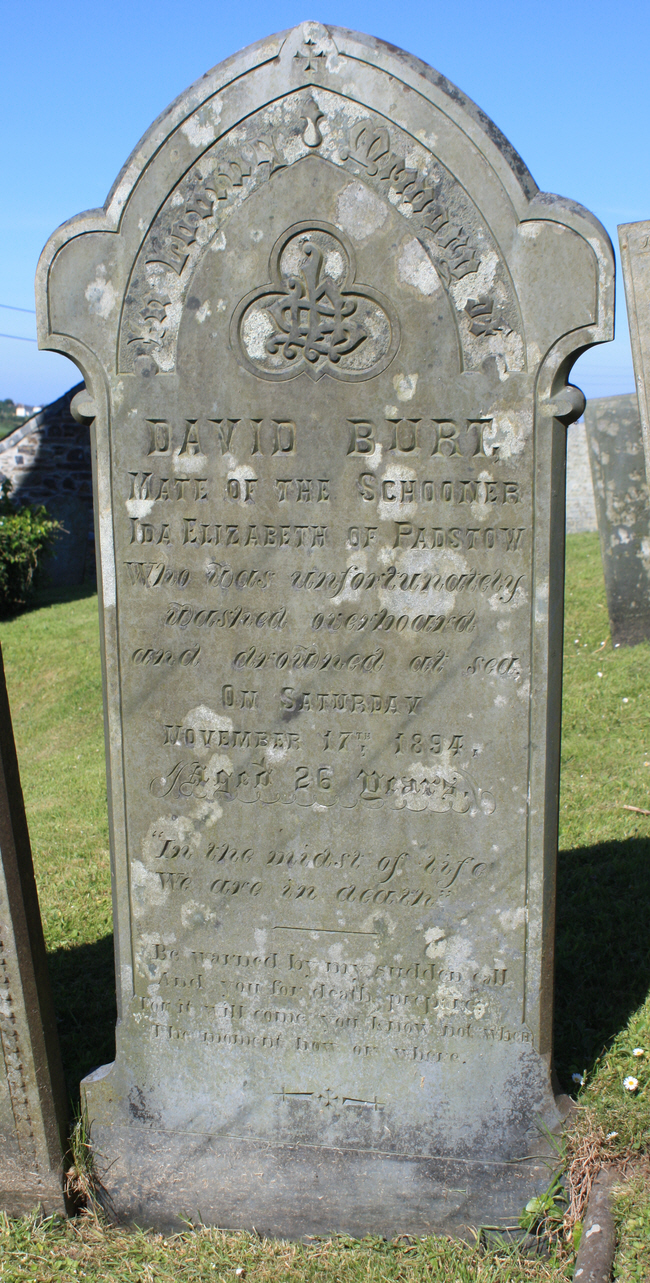 David Burt was "washed overboard and drowned at sea" in 1894.
---
Martin Nicholson - Shropshire, United Kingdom.
This page was last updated on June 14th 2014.