Martin Nicholson's Cemetery Project
St Bartholomew, Much Marcle, Herefordshire
St. Bartholomew's Church at Much Marcle is a large 13th century parish church often described as a mini Cathedral. 6 fine Charles Earner Kempe stained glass windows can be seen along with the internationally famous yew tree which is over 1500 years old.
---
The Kempe windows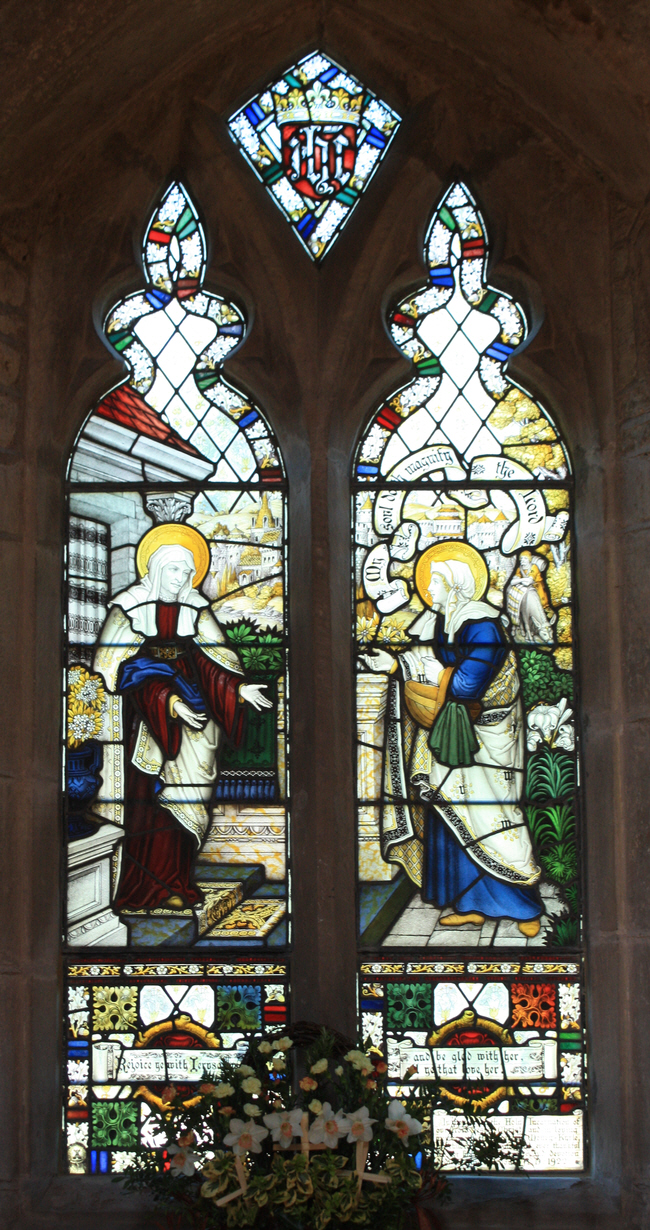 Visitation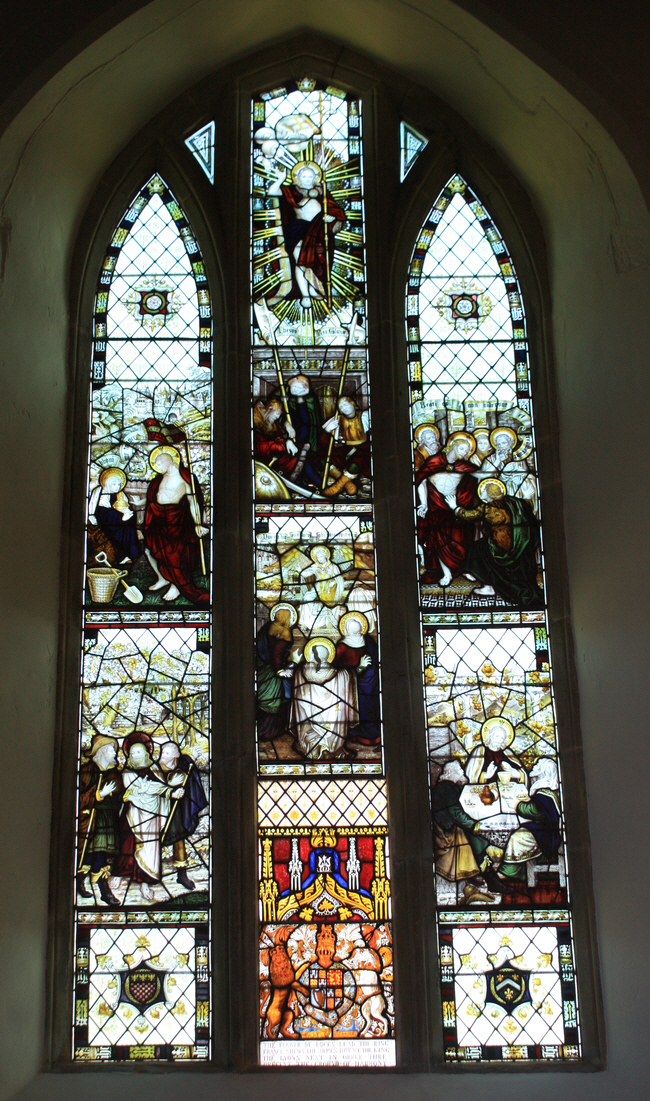 The Resurrection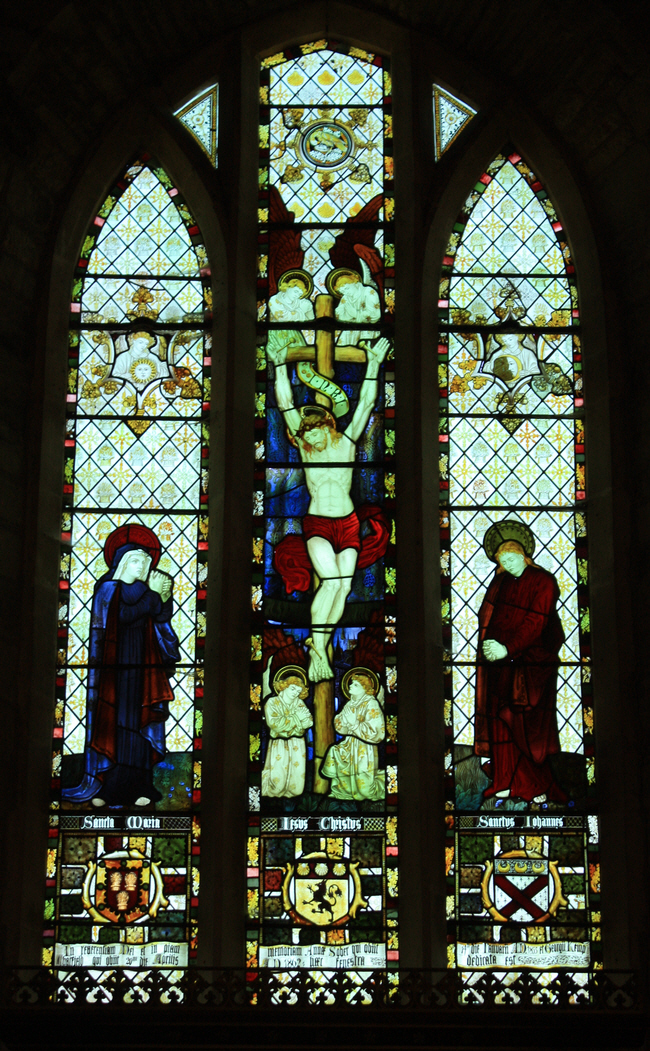 Crucifixion - the first example of the wheatsheaf motif in a Kempe window.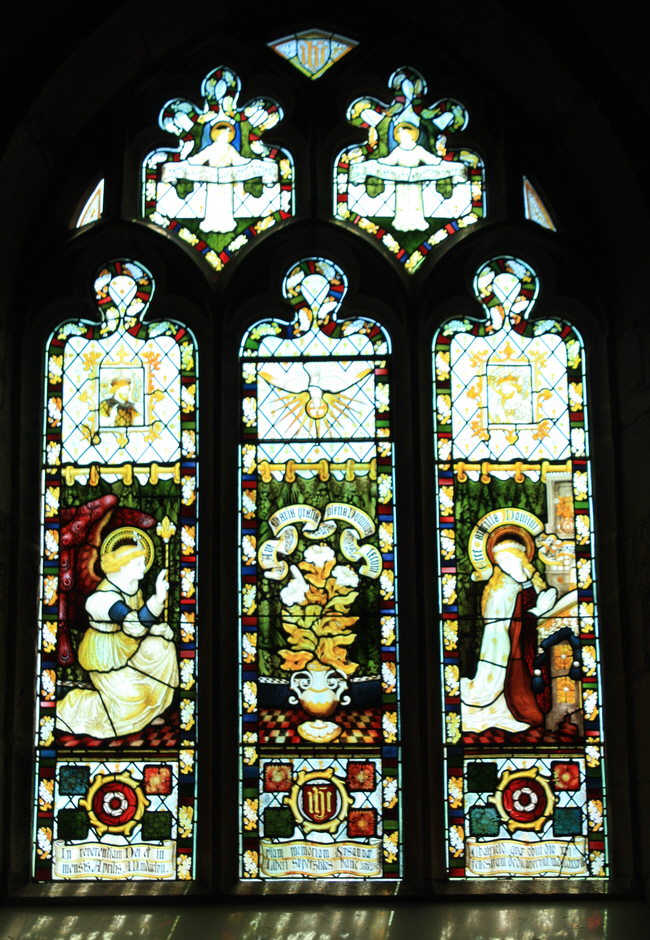 Annunciation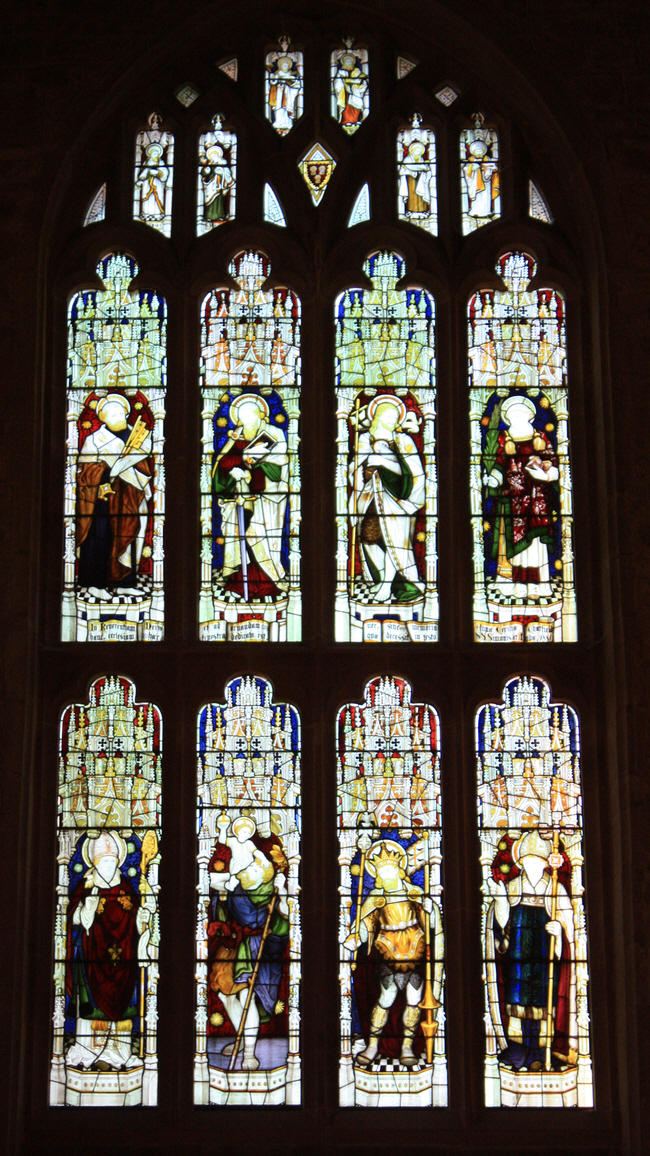 SS Peter, Paul, John the Baptist, Stephen, Augustine, Christopher, Edward the Confessor and Thomas of Hereford.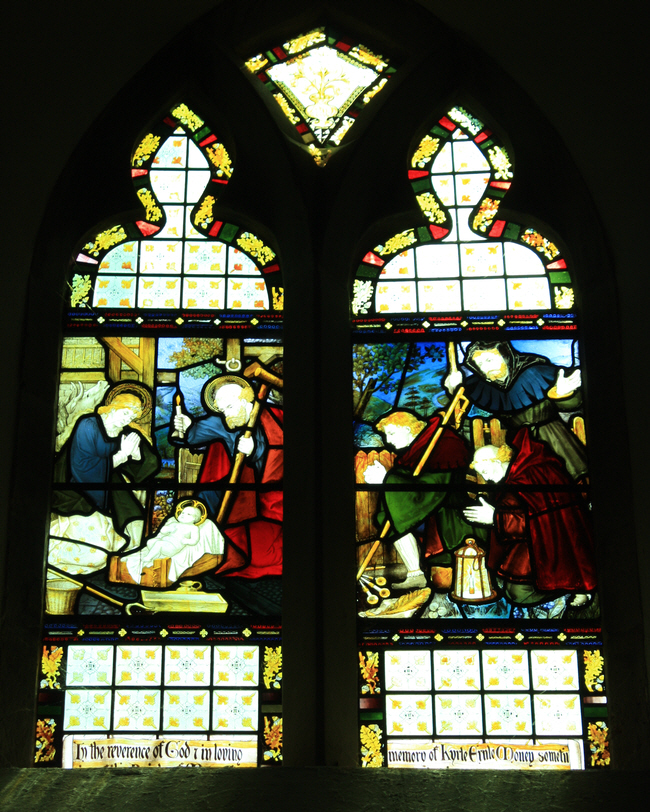 Nativity.
---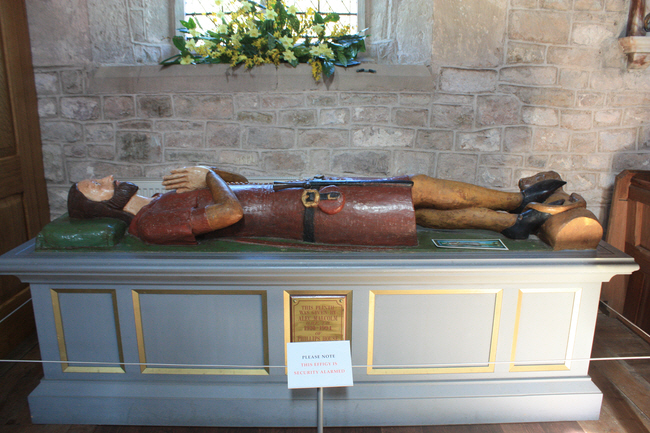 The wooden effigy of Walter de Helyon (c1350) is one of only two surviving in Herefordshire.
---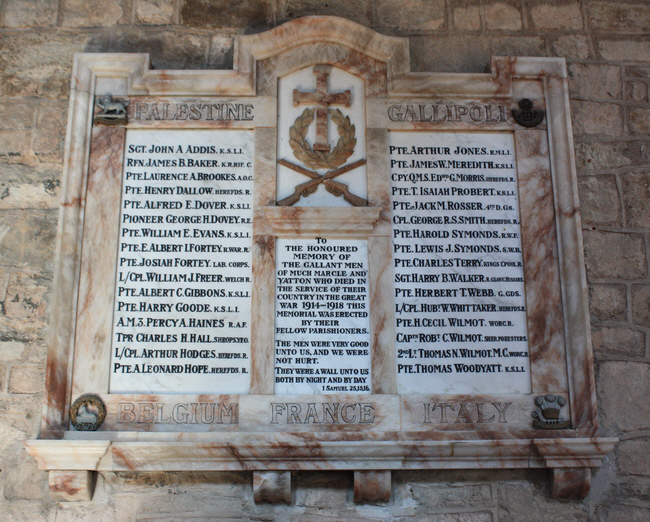 An ornate and beautifully presented war memorial.
---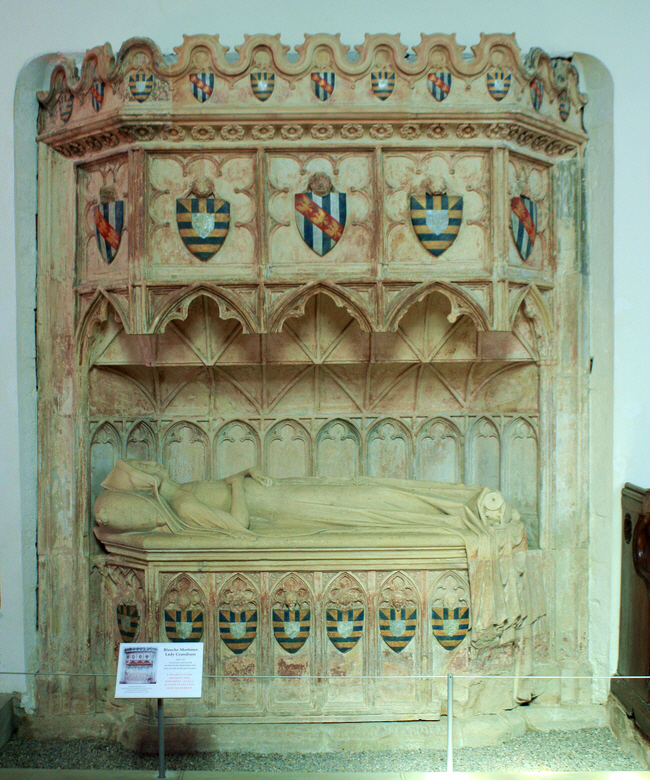 The chancel at St. Bartholomew's Church contains the famous tomb of Blanche Mortimer of 1347.
---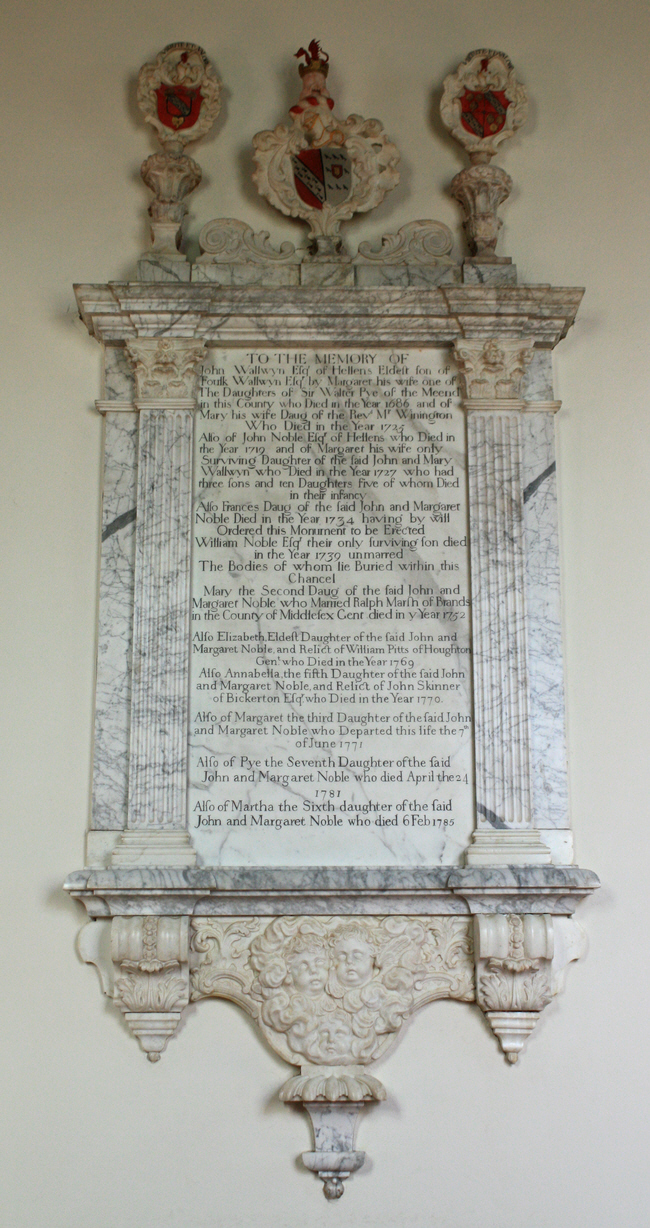 This memorial contains a wide range of biographical information that would be of use to a family historian.
---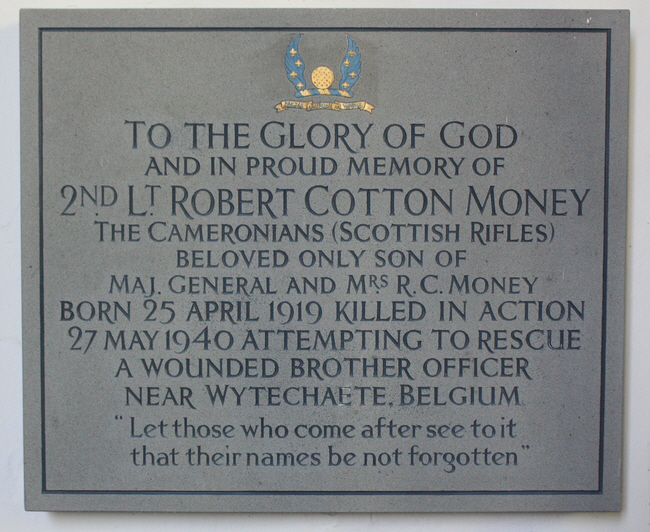 Robert Money was killed "attempting to rescue a wounded brother officer".
---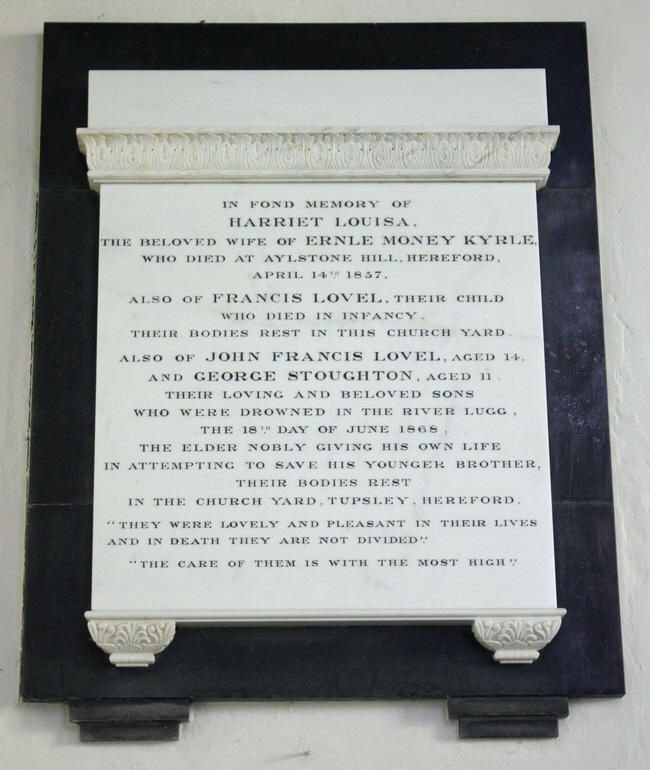 Two brothers who were drowned in the River Lugg. The elder brother died trying to save his sibling. We had seen their graves at Tupsley on an earlier visit.
---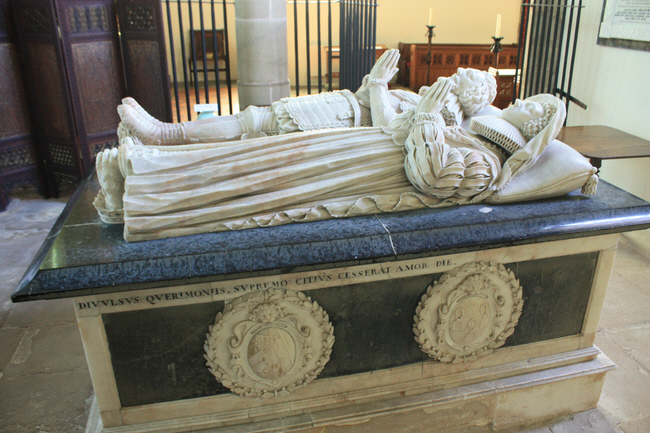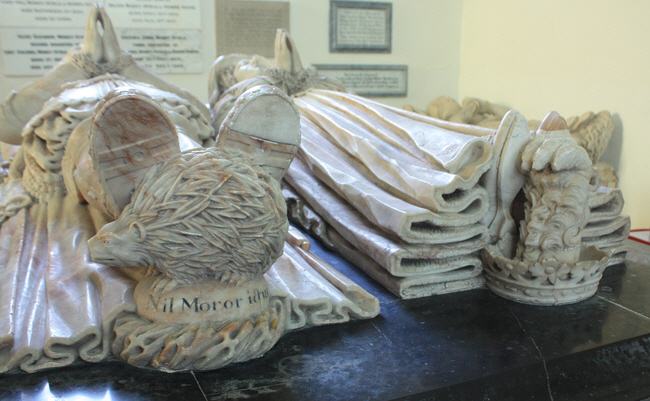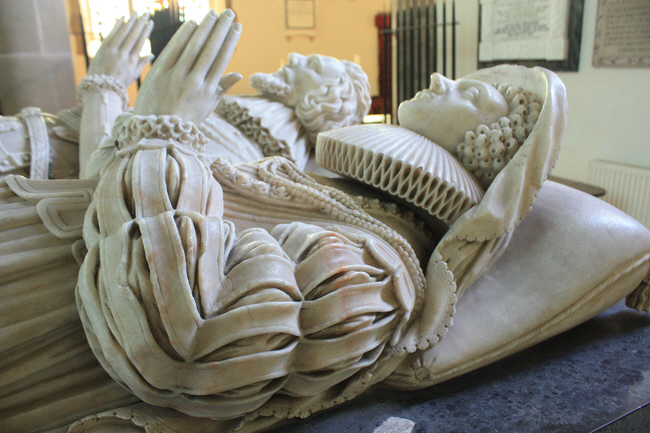 ---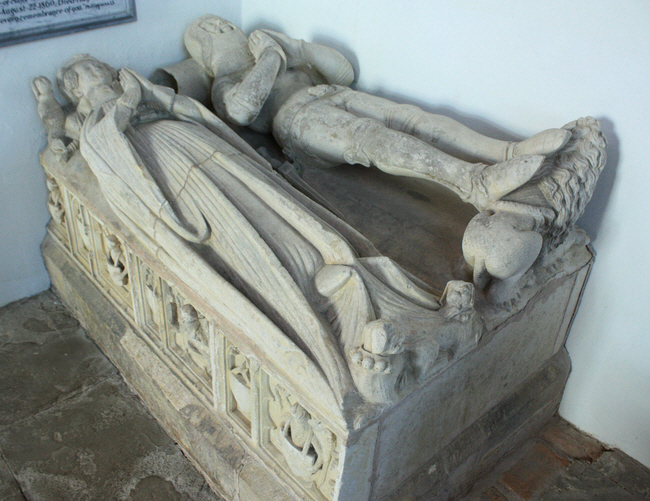 The tomb of Thomas Walwyn (died 1415) and his wife Isabella.
---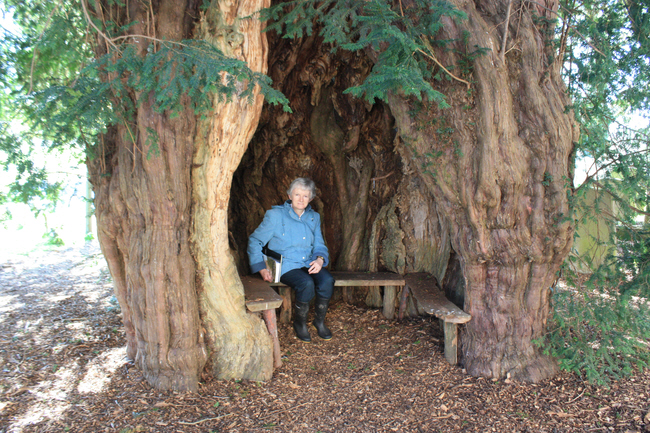 This yew tree is 1500 years old.
---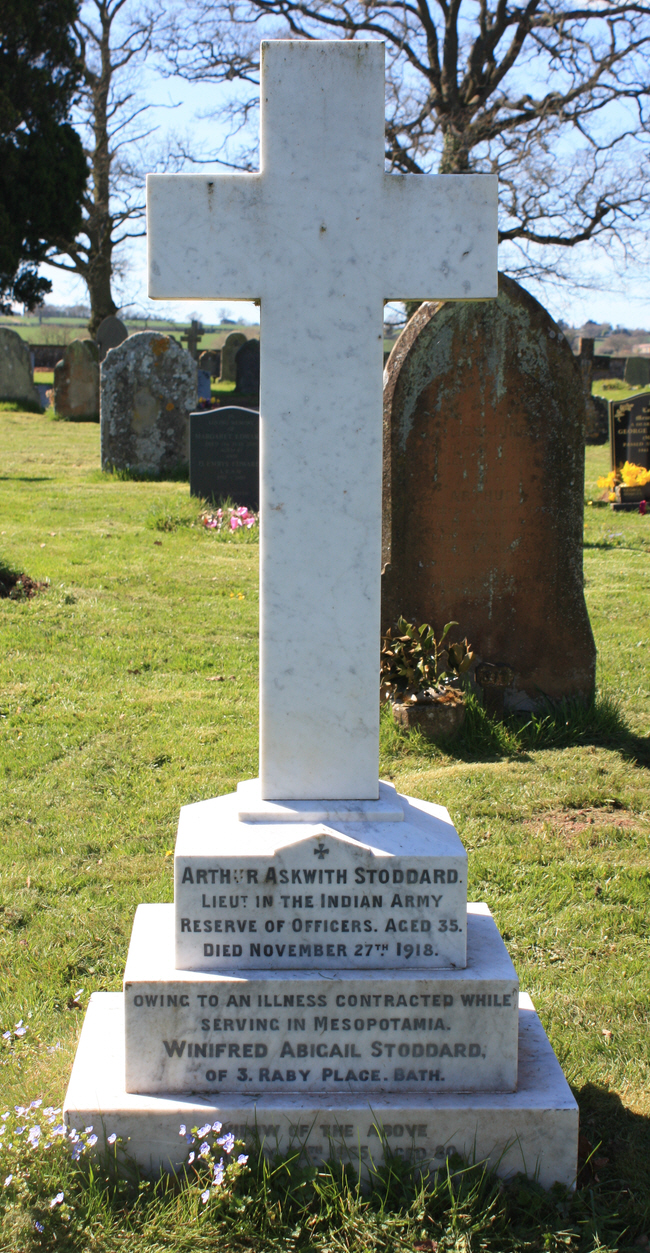 Arthur Stoddard and Lawrence Brookes both died from the effects of diseases contracted on active service overseas.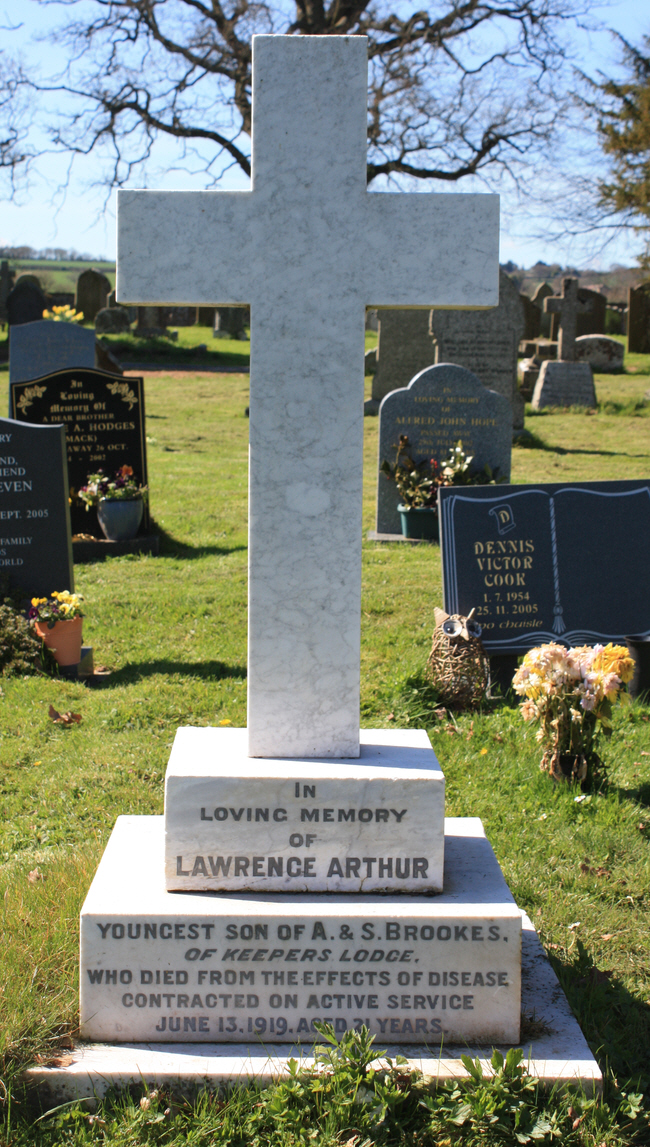 ---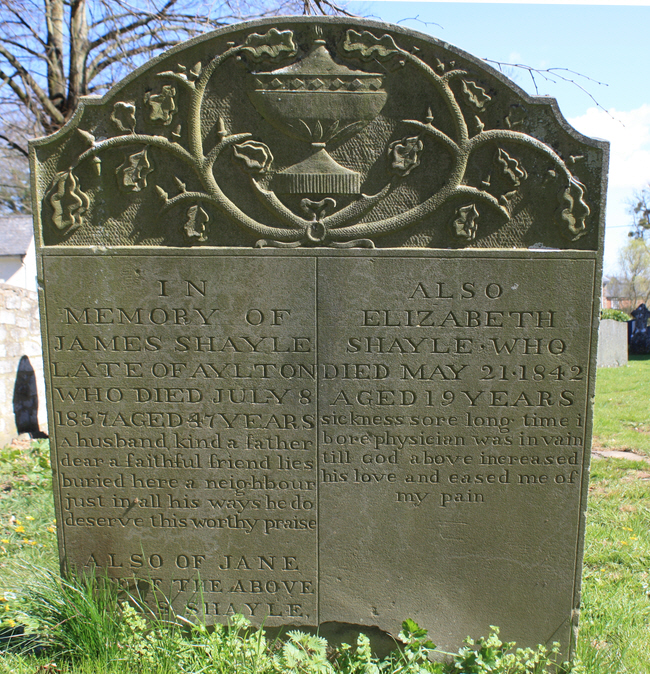 The best preserved example of the famous muse on the skill of physicians that we have seen.
---
Claire Christine Nicholson and Martin Piers Nicholson - Ticklerton (Shropshire) and Daventry (Northamptonshire), United Kingdom.
This page was last updated on April 6th 2015.