Martin Nicholson's Cemetery Project
St Michael and All Angels, Moccas, Herefordshire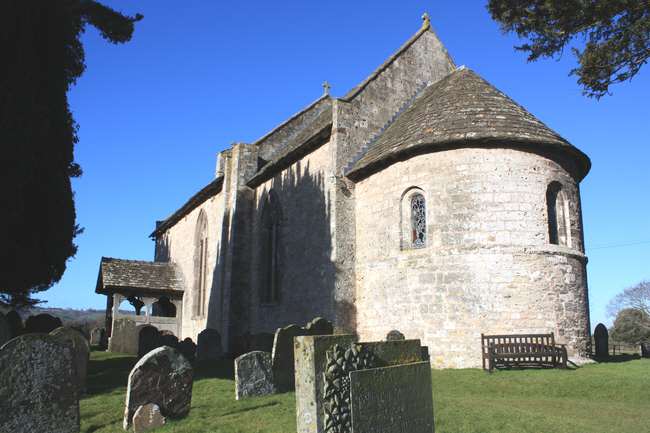 St Michael's was built around 1130, on the site of a much earlier 5th century church dedicated to St Dyfrig, or Dubricius (see Madley). The building is of local tuffa with sandstone dressing. The most appealing feature of the church is that it has undergone very little rebuilding or restoration work over the centuries, so that it retains much of its medieval character.
---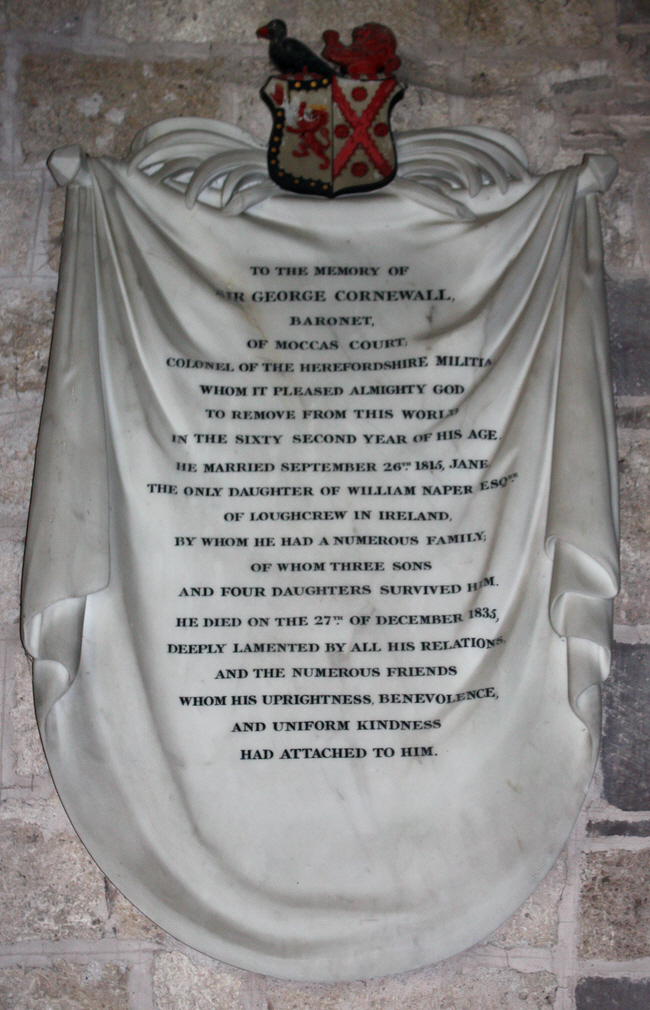 The three dimensional "folds" in this memorial must have made life difficult for the person engraving the lettering. Nevertheless he did a superb job.
---
This striking table tomb, for Sir Richard de Fresne who died in 1375. is set in the centre of the chancel. The effigy shows a knight in armour, his legs crossed, his feet resting on a small dog. Despite what many church guides claim crossed legs do not indicate that a knight had been on a Crusade.
---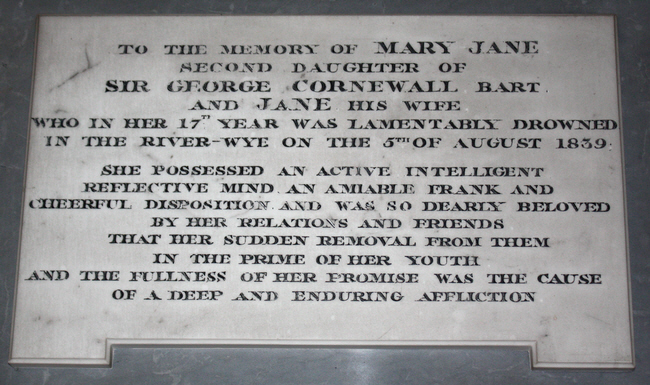 Drowned in the River Wye "in her 17th year".
---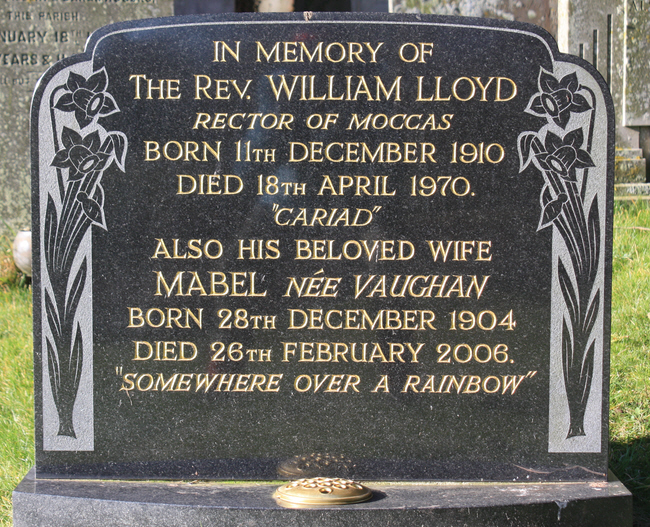 Aged 101.
---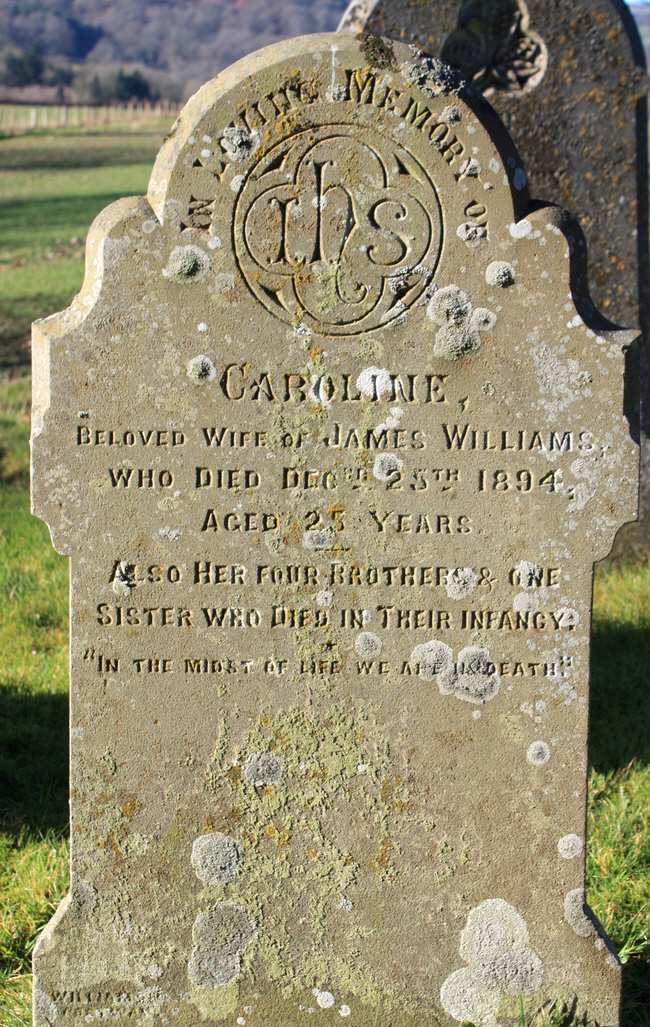 "Also her four brothers and one sister who died in their infancy."
---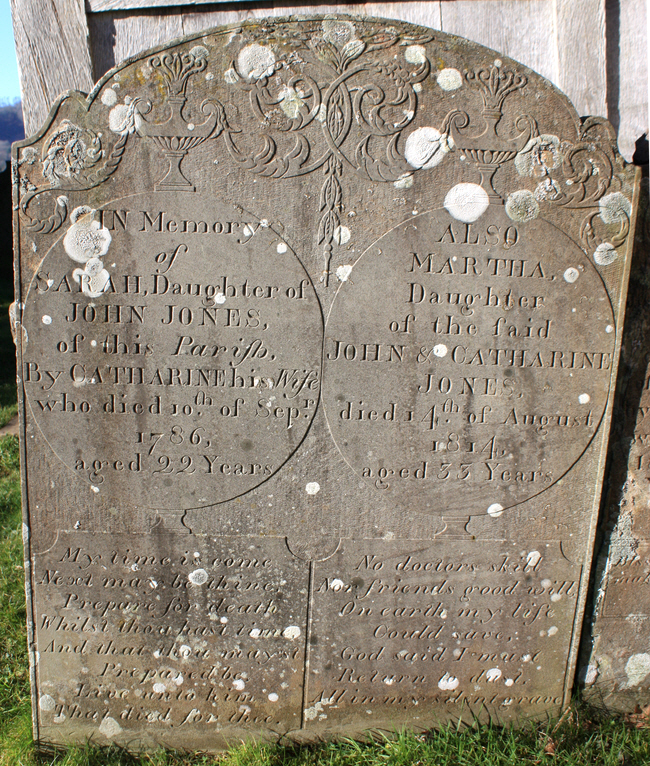 We found three gravestones that included poems that are as relevant today as when they were engraved. Note the assorted spelling mistakes such as "oprest" and "strenth".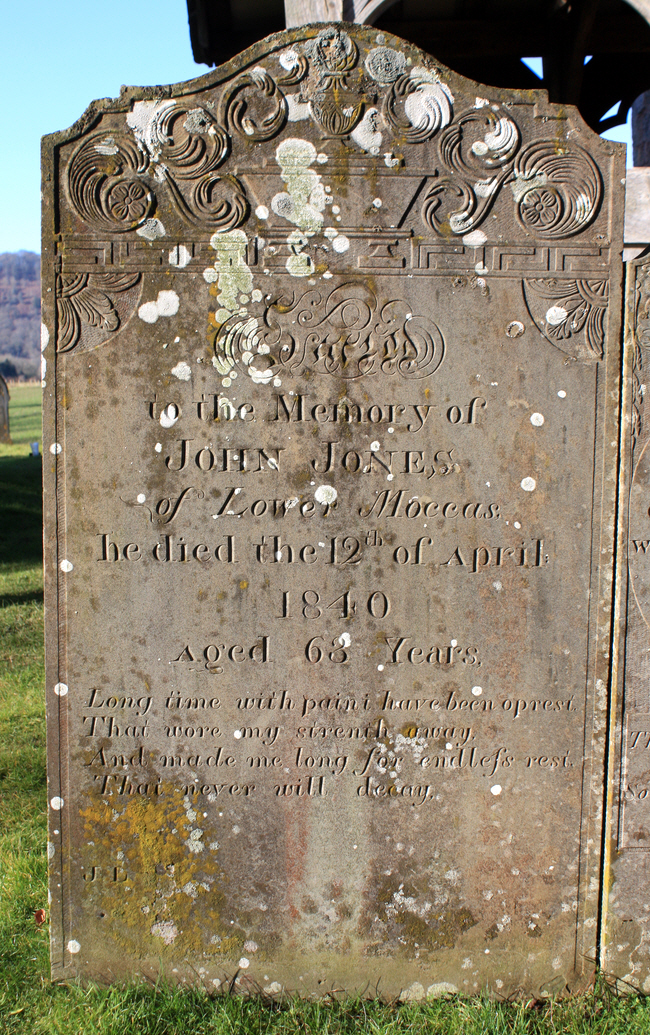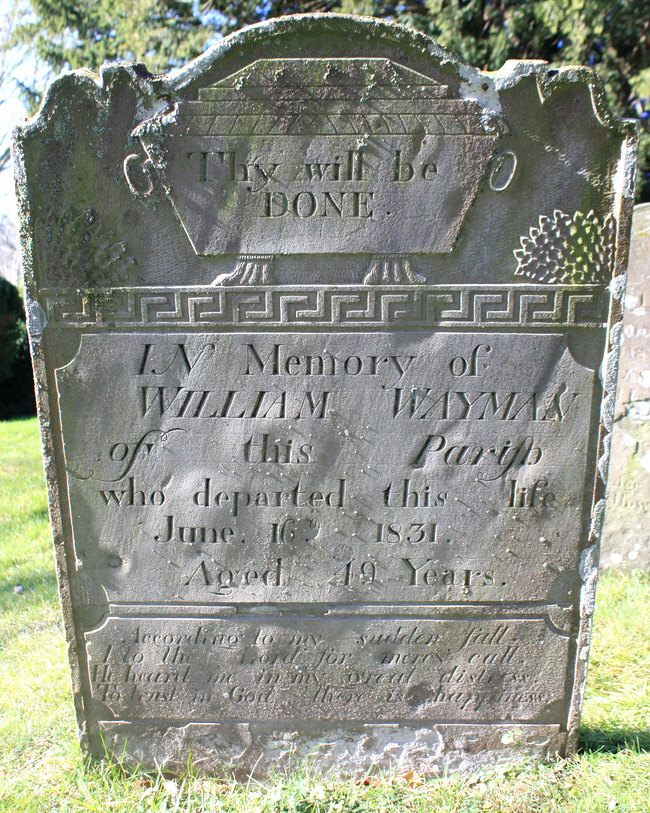 ---
Claire Christine Nicholson and Martin Piers Nicholson - Ticklerton (Shropshire) and Daventry (Northamptonshire), United Kingdom.
This page was last updated on February 17th 2015.