Martin Nicholson's Cemetery Project
St Nicholas, Montgomery, Powys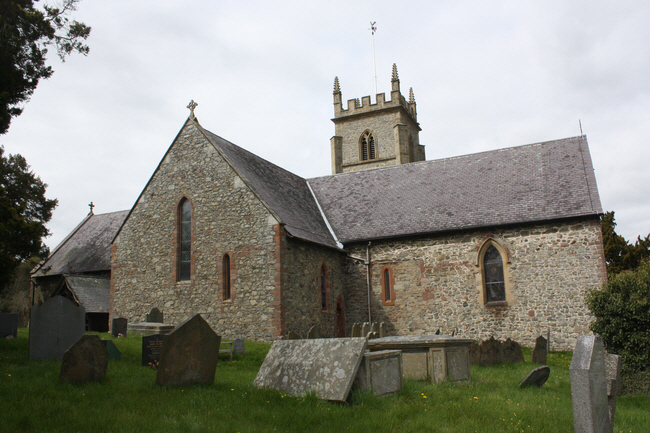 The parish church dates back to the early 13th century with the most unusual feature being the ornate rood screen, misericords and stalls which were previously in Chirbury Priory in Shropshire.
---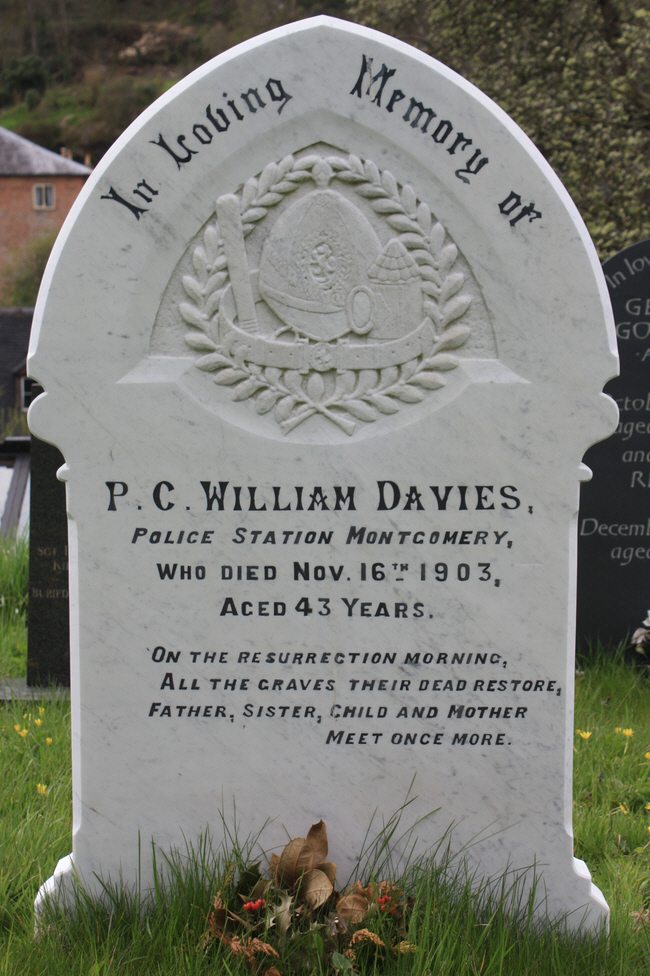 PC William Davies, 43, died from injuries suffered whilst trying to make an arrest in Montgomery in 1903. The police then evicted his wife and four children from the family home two weeks after his death.
---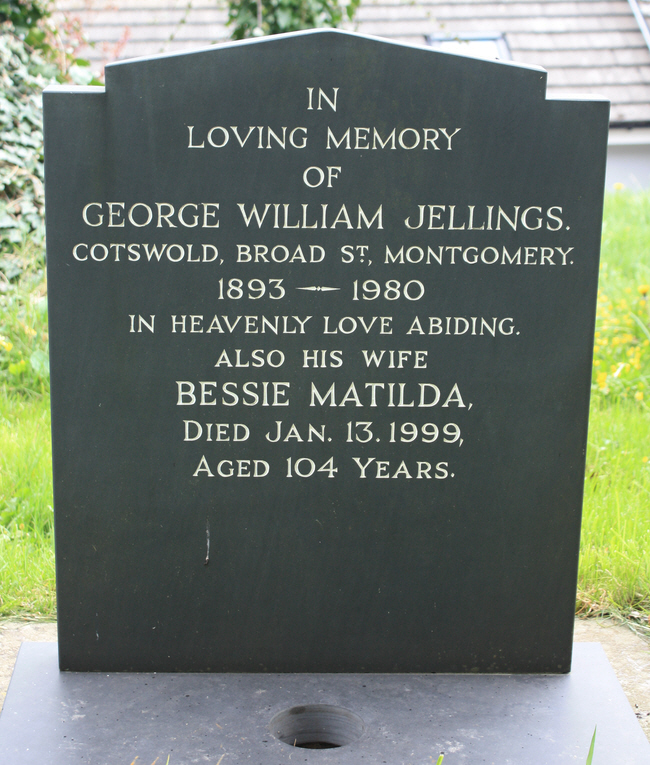 Aged 104.
---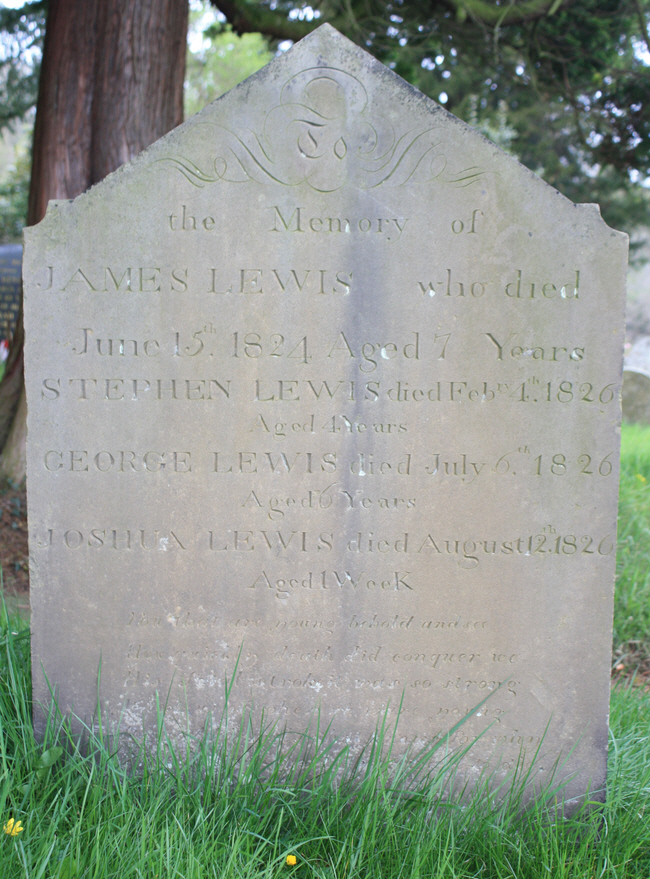 Three children in this family died within a few months.
---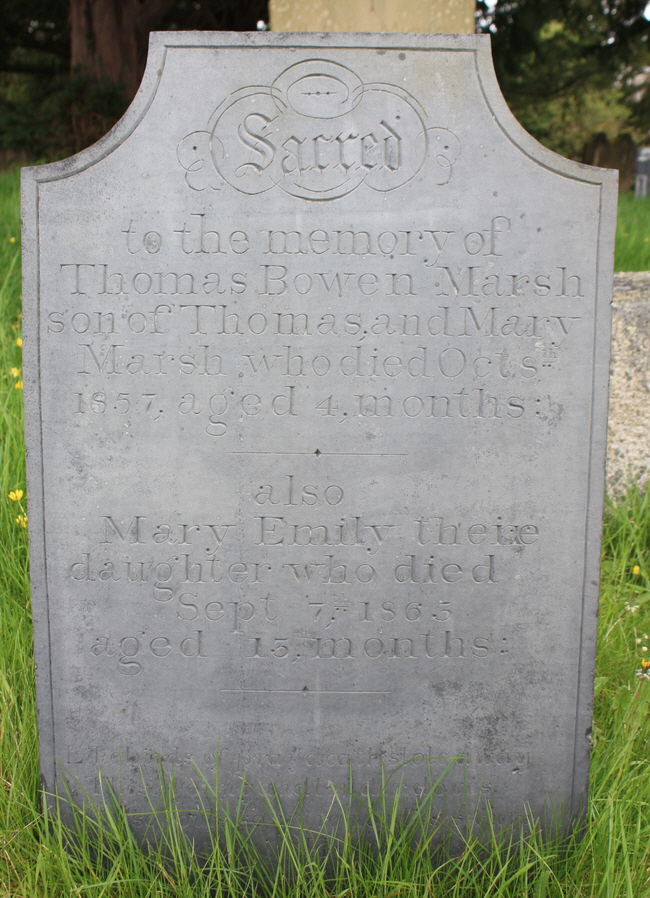 The mason seems to have got confused by the difference between "there" and "their".
---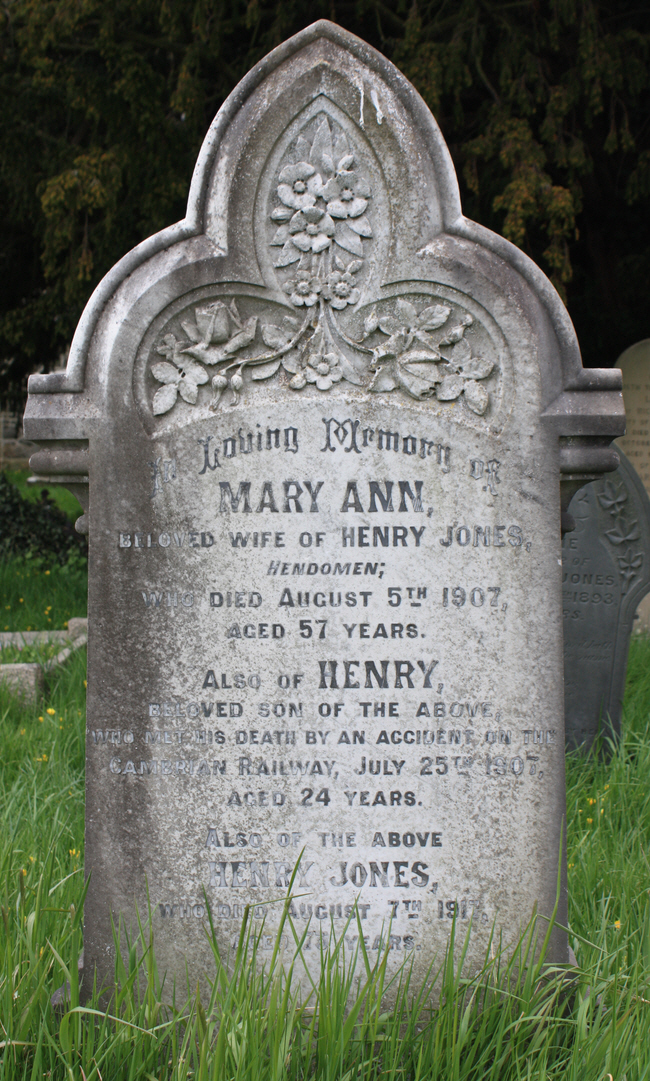 Henry Jones died in an accident on the Cambrian Railway in 1907.
---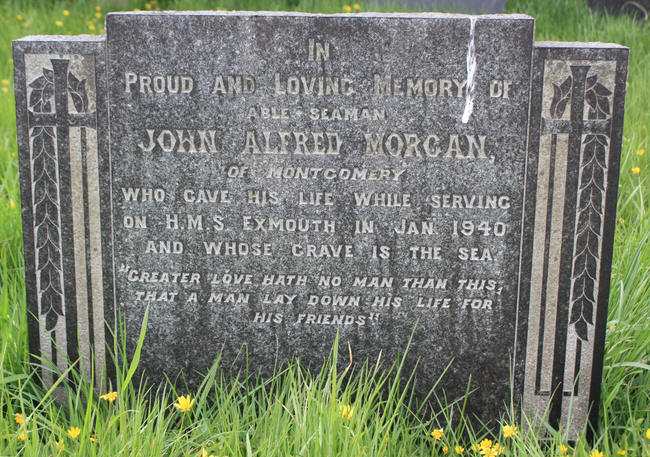 HMS Exmouth was sunk by a German submarine in January 1940 while escorting a merchant ship north of Scotland.
---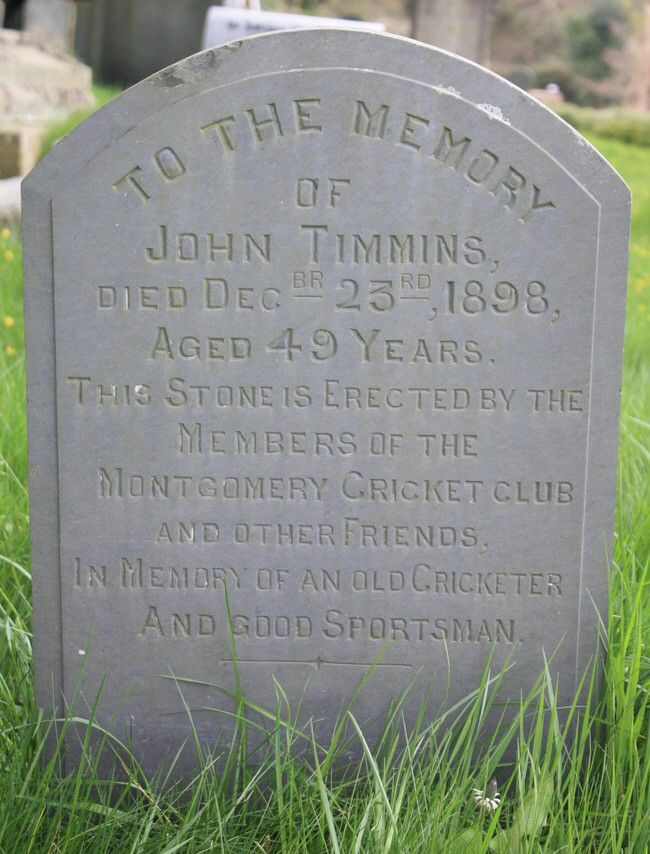 John Timmins was obviously a keen cricketer.
---
Martin Nicholson - Shropshire, United Kingdom.
This page was last updated on May 22nd 2013.